Benedictine College's Virtual Scholarship Ball
Benedictine College's virtual 2021 Scholarship Ball was a huge success. The event set a record for fundraising, and guests tuned in from across the United States and around the world to watch the fun. The program included performances by the Raven Regiment Marching Band, stories from featured students, and inspiring messages from Benedictine College President Stephen D. Minnis and Miguel Monteclaro, student speaker. John Holt served as the emcee.
Stephen D. Minnis, Benedictine College; and students prepared for an exciting announcement.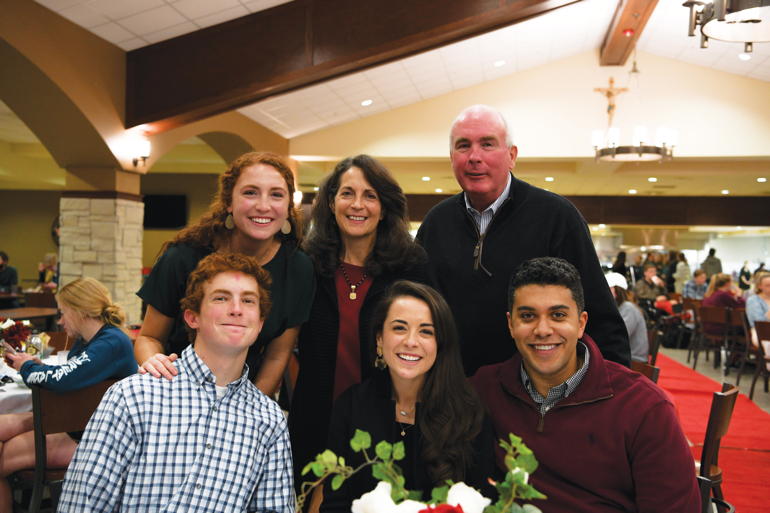 (Seated) Jack Harpole, Emily Harpole, and Nathan Crankfield (standing) Mary Harpole with Lisa and John Harpole, board member

Elizabeth Berg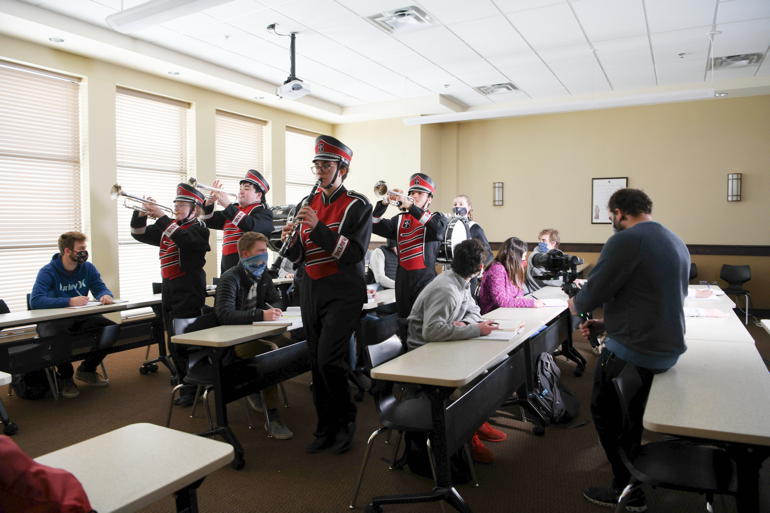 Megan Kirkland, Joey Yoritomo, Clare Nickel, Joe Wiechelman, and Annie Brooks
Behind the scenes, Cadet Miguel Monteclaro put his ROTC through a drill.
Cadet Miguel Monteclaro prepared to film his speech for the video.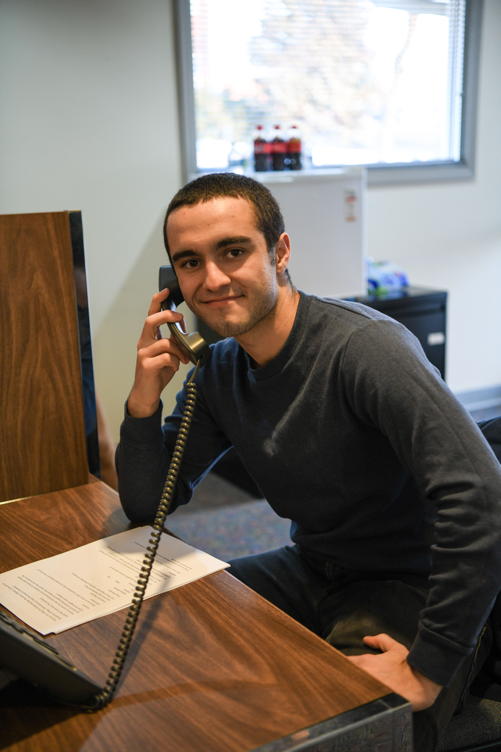 Gabriel Lewis manned the phones in the Call Center.
Local alumni and Atchison residents gathered at The Fox Theatre for a watch party.
Additional photos featured in the May 1, 2021 issue of The Independent.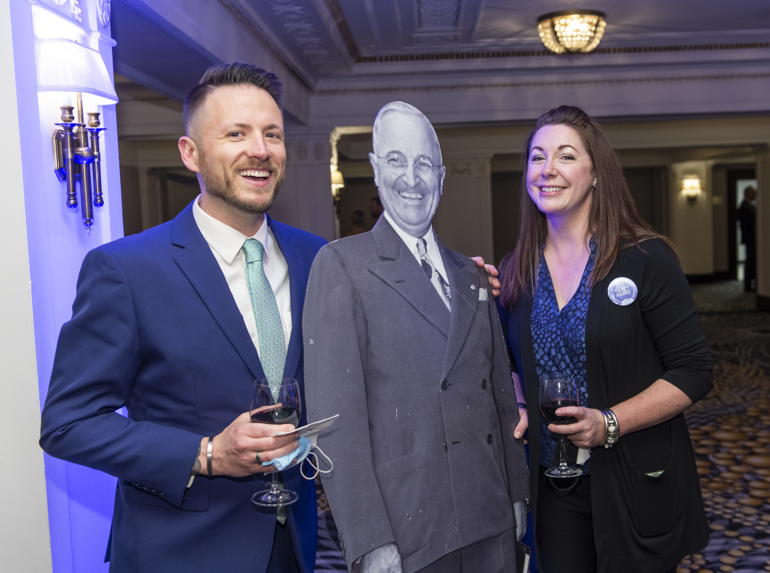 Happy 137th birthday to Harry S. Truman! The celebration at the 22nd annual Wild About Harry gala raised funds to support educational outreach and programming at the Harry S. Truman…
May 7th was the date for Metropolitan Organization to Counter Sexual Assault's (MOCSA) Community Luncheon, which was a virtual event this year. Guests gathered at watch parties in Our Town…
The Kansas City Young Matrons clubhouse was the site for the Installation Day Tea, which was held on May 3rd. Julie Maggart is the incoming president, Anne Keil is the…
May 13th was the date for Kansas City Ballet Guild's annual Spring Luncheon. Carol Marr and Jo Anne Dondlinger planned the festive event, which was held at the Carriage Club.…