BACKSTAGE AND BEYOND: Best of Fall 2019
AUGUST 
Through August 25: Kansas City Actors Theatre; A Doll's House; Ibsen's classic may be 140 years old but the struggle of its lead character, Nora, with domineering patriarchy has lost little of its relevance. KCAT's production, which stars Hillary Clemens, is presented in conjunction with the Unicorn Theatre's production of Lucas Hnath's "sequel" (see October 16-November 10). Darren Sextro directs both; H&R Block Theatre at Union Station Kansas City. Contact: 816-235-6222 or kcactors.org.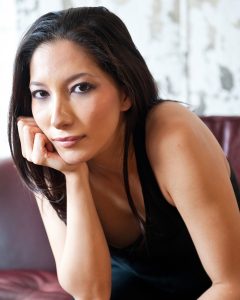 August 27: 1900 Building; Good Friends, Great Music! A Piano Quartet Concert; This fresh new ensemble features pianist Tanya Gabrielian and others (including past and present KC Symphony members)in a concert of works by Mozart and Schumann; 1900 Building. Contact: 913-730-1905 or 1900bldg.com.
SEPTEMBER
September 4-8: Kansas City Symphony; Star Wars: The Empire Strikes Back, Film + Live Orchestra; As audiences view what the industry now refers to as "Episode V," Jason Seber, the Symphony's associate conductor, leads a live orchestra in one of John Williams' most compelling film scores (quite frankly, it's as good as the movie, maybe better); Kauffman Center. Contact: 816-471-0400 or kcsymphony.org.
September 6-29: Kansas City Repertory Theatre; Cat on a Hot Tin Roof; Lisa Rothe directs Tennessee Williams' masterpiece of hoary traditions and forbidden loves, which won the Pulitzer Prize for Drama in 1955 and remains one of the most ferociously genuine plays of the 20th century; Spencer Theatre. Contact: 816-235-2700 or kcrep.org.
September 11-15: Quality Hill Playhouse Presents; Marilyn Maye Returns to Kansas City; QHP kicks off its 25th anniversary with a "pre-season" presentation of seven performances by one of the great vocalists of our time, who just happens to be from Kansas City; Quality Hill Playhouse. Contact: 816-421-1700 (no online purchase available for this event).
September 12-29: Metropolitan Ensemble Theatre; Gross Indecency: The Three Trials of Oscar Wilde; Moisés Kaufman's gripping reenactment of injustices perpetrated on one of England's greatest authors, who happened to be gay, stars Scott Cox as Wilde and Bob Paisley as John Douglas; Warwick Theatre. Contact: 816-569-3226 or metkc.org.
September 17-October 20: The Coterie Theatre; Rise Up: The Struggle of the Freedom Riders; In Lisa Evans' experimental drama, four performers recount, through their own 2019 lens, tales of the Freedom Riders who took buses through Alabama and Mississippi in 1961; Coterie Theatre at Crown Center. Contact: 816-474-6552 or thecoterie.org.
September 18-November 17: New Theatre Restaurant; The Last Romance; Four-time Emmy Award-winner Michael Learned ("The Waltons") and Charlie Robinson ("Night Court") star in Joe DiPietro's warm-hearted comedy, directed by Dennis Hennessy; New Theatre Restaurant. Contact: 913-649-7469 or newtheatre.com.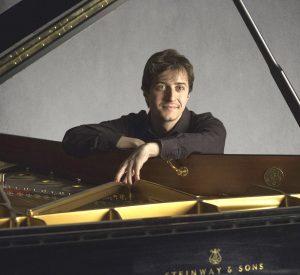 September 20: Park University International Center for Music; Stanislav & Friends: An Intimate Evening; This premiere event, which is to become a regular feature of Park's star-studded music division, includes performances by pianist Behzod Abduraimov, recent Tchaikovsky Competition medalist Kenny Broberg, violinist Maria Ioudenitch, the Park Trio, and Van Cliburn Competition winner Stanislav Ioudenitch himself; Kauffman Center. Contact: icm.park.edu.
September 20-29: Landlocked Opera; Beatrice and Benedict; One of Kansas City's new "boutique" opera companies presents what is quite possibly the local premiere of Berlioz' delightful 1862 opera, based on Shakespeare's Much Ado About Nothing (but minus about half the characters); Atonement Lutheran Church. Contact: landlockedopera.org.
September 20-October 5: KC MeltingPot Theatre; King Hedley II; One of the less-frequent plays of August Wilson "Pittsburgh Cycle" is also one of the most profoundly serious dramas of our time. It stars Lewis Morrow and Lanette King and is directed by Harvey Williams; Just Off Broadway Theatre. Contact: 816-226-8087 or kcmeltingpot.com.
September 21: Kansas City Latin Jazz Orchestra; Salsa y Salsa; Pablo Sanhueza and his long-lived jazz ensemble, which recently obtained non-profit status, presents an afternoon of salsa (of the musical variety) and salsa (of the culinary variety); Heartland Harvest Garden, Powell Gardens. Contact: 816-529-2681 or kansascitylatinjazzorchestra.com.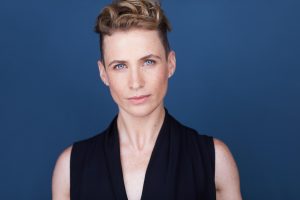 September 21-29: Lyric Opera of Kansas City; The Abduction from the Seraglio; Mozart's first hit comedy is being treated here to a classy production by director Alison Moritz and Kansas City-based scenic designer Steven C. Kemp; it stars soprano Kathryn Lewek and tenor (and KC native) Ben Bliss and is conducted by the world-renowned Michael Christie; Kauffman Center. Contact: 816-471-7344 or kcopera.org.
September 22: Kantorei KC; Music in the Iberian Peninsula; Among the newer choral groups in town is one that pushes musical boundaries, as this program spanning seven centuries demonstrates: with music by Francesco Peñalosa (Missa El Ojo), Alonso Lobo, Josu Elberdin, and Javier Busto; St. Peter's Catholic Church, Brookside. Contact: kantoreikc.wordpress.com.
September 24-29: Starlight Theatre; Hello, Dolly! Winner of four Tony Awards, Jerry Zaks' fresh production of this durable 1964 favorite by Jerry Herman brushes off the cobwebs; Starlight Theatre. Contact: 816-363-7827 or kcstarlight.com.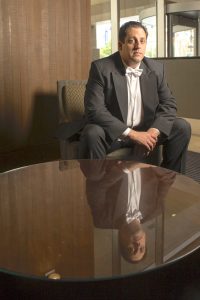 September 26: Kansas City Chamber Orchestra; Fall Program; Anthony Maglione, William Jewell College's distinguished faculty conductor and composer, guest-conducts the opening concert of a season highlighting the music of Beethoven, whose 250th birthday we celebrate in 2020; Old Mission United Methodist Church. Contact: 816-235-6222 or kcchamberorchestra.org.
September 27-28: New Dance Partners; The Ultimate Collaboration; Emily Behrmann and four area dance companies curate a program of new works, which this year includes choreography by Myles Thatcher (with Kansas City Ballet), Frank Chaves (Wylliams/Henry Contemporary Dance Company), Catherine Meredith (Störling Dance Theatre), and Gregory Dolbashian (Owen/Cox Dance Group); Carlsen Center. Contact: 913-469-4445 or jccc.edu/carlsen-center-presents.
September 28: NAVO Arts; NAVO Chamber Orchestra; The ever-growing professional chamber group opens its fifth season with music by Ravel, Lutoslawski (the Partita for Violin and Orchestra), Tchaikovsky, and Prokofiev ("Classical" Symphony); location TBA. Contact: navoarts.com.
OCTOBER
October 2: Kauffman Center Presents; Boyz II Men; Three of the four members of the worldwide sensation from Philadelphia just keep on crooning, and we keep on swooning; Kauffman Center. Contact: 816-994-7222 or kauffmancenter.org.
October 4: Folly Jazz Series; An Evening with Branford Marsalis; The great saxophonist and Grammy Award-winner appears with his Quartet, an ensemble of choice musicians including Joey Calderazzo (piano), Eric Revis (bass), and Justin Faulkner (drums); Folly Theater. Contact: 816-474-4444 or follytheater.org.
October 4-November 3: Quality Hill Playhouse; The Melody Lingers On; Kansas City's most durable cabaret theater celebrates its Silver Anniversary with excursions through the great American Songbook (and beyond). In the first program of the season, J. Kent Barnhart is joined by a fresh ensemble of singers and instrumentalists; Quality Hill Playhouse. Contact: 816-421-1700 or qualityhillplayhouse.com.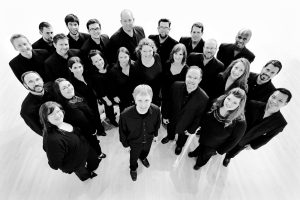 October 6: Spire Chamber Ensemble; This is Spire; Ben Spalding conducts a program of mixed repertory designed to display the full range of this amazing group's technical and artistic abilities; Trinity Lutheran Church. Contact: spirechamberensemble.org.
October 10-27: Musical Theater Heritage at Crown Center; Ragtime; This grand musical portrait of early-20th-century America has been "reimagined" in a non-traditional production directed by Tim Scott, with musical direction by Daniel A. Doss; MTH Theater at Crown Center. Contact: 816-221-6987 or musicaltheaterheritage.com.
October 11: Kansas City Jazz Orchestra; Cotton Club Revisited!; This solidly constructed group explores music performed a century or so ago in Harlem, Kansas City, and other places; legendary saxophonist Benny Golson joins the ensemble for music of Ellington, Armstrong, and Calloway; Kauffman Center. Contact: 816-994-7222 or kcjo.org.
October 11-20: Kansas City Ballet; Carmina Burana; Adam Hougland has created a new choreographed version of Orff's oddball "cantata," to be performed live with the Kansas City Symphony; the program also includes works by Annabelle Lopez Ochoa (Tulips & Lobster) and Helen Pickett (Petal); Kauffman Center. Contact: 816-931-8993 or kcballet.org.
October 15-20: Kansas City Broadway Series/Broadway Across America; Dear Evan Hansen; This multiple Tony Award-winner, with music and lyrics by Benj Pasek and Justin Paul and book by Steven Levenson, deals with high school romance, deception, and angst in an almost existential way; Music Hall, Municipal Auditorium. Contact: 816-421-7500 or broadwayinkc.com.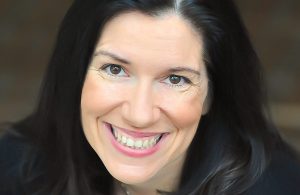 October 16-November 10: Unicorn Theatre; A Doll's House, Part 2; Playwright Lucas Hnath poses the question: "What happened to Nora at the end of Ibsen's play?" Darren Sextro directs this unexpectedly witty "sequel," in conjunction with the KC Actors Theatre's production of the original A Doll's House (see first listing above). This installment features Manon Halliburton and Logan Black; Unicorn Theatre. Contact: 816-531-7529 or unicorntheatre.org.
October 18-November 10: Kansas City Repertory Theatre; For Colored Girls Who Have Considered Suicide / When the Rainbow is Enuf; Ntozake Stange's poetic and at times harrowing 1976 masterpiece, directed here by Khanisha Foster, was one of the first plays dealing entirely with the lives of women of color; Copaken Stage. Contact: 816-235-2700 or kcrep.org.
October 19: Harriman-Jewell Series; Nadine Sierra, soprano; She won the Richard Tucker Award in 2017 and the Metropolitan Opera's Beverly Bills Award in 2018, and she is quite simply one of the most exciting sopranos anywhere; Folly Theatre. Contact: 816-415-5025 or hjseries.org.
October 19-20: Owen/Cox Dance Group; Love Songs, featuring Krystle Warren; This partnership with one of Kansas City's most intriguing singer-instrumentalists is the just latest in the Owen/Cox company's many and varied collaborations;Carlsen Center. Contact: owencoxdance.org.
October 19-20: Te Deum Chamber Choir; Be a Blessing; Matthew Shepard and his fantastic ensemble offer a program focusing on The Beatitudes, with music by Melissa Dunphy, Kurt Knecht, Shawn Kirchner, James MacMillan, and others; St. Mary's Episcopal Church (Oct. 19) and Village Presbyterian Church (Oct. 20). Contact: te-deum.org.
 October 24-November 2: Theatre for Young America; Count Dracula; This fun, youthful company presents a special Halloween adaptation of Bram Stoker's classic; H&R Block Stage at Union Station Kansas City. Contact: tya.org.
October 25: Kansas City Chorale; Fauré, Brahms, Mozart; The Grammy Award-winning chorus begins its season with choral masterpieces that feature organ, partly in order to highlight the skills of the Village Church's amazing organist, Elisa Bickers; Village Presbyterian Church. Contact: 816-235-6222 or kcchorale.org.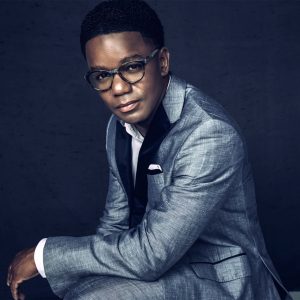 October 26: Folly Jazz Series; Stefon Harris & Blackout; Rising-star vibraphonist and composer, whom The Los Angeles Times called "one of the most important young artists in jazz," lights up the night with a combo that includes Casey Benjamin (alto sax, vocoder), Marc Cary (piano), Ben Williams (bass), and Mark Colenburg (drums); Folly Theater. Contact: 816-474-4444 or follytheater.org.
October 27: Lied Center of Kansas; Brentano String Quartet with Special Guest Dawn Upshaw; The world's No. 1 quartet joins one of the great sopranos of our time, for a program that includes Schoenberg's Second String Quartet (and could easily end up on my Best of the Decade list next year); Lied Center of Kansas. Contact: 785-864-2787 or lied.ku.edu.
October 30-November 17: Mesner Puppet Theater; The Stinky Cheese Man and Other Fairly Stupid Tales; This perennial favorite is based on a Jon Scieszka's and Lane Smith's Caldecott Award-winning book; Mesner Studio on Linwood. Contact: 816-235-6222 or mesnerpuppets.org.
NOVEMBER 
November 1-3: UMKC Conservatory of Music and Dance; Fall Opera: Rossini's La cambiale di matrimonio and Purcell's Dido and Aeneas; Guest director Kirsten Cairns guides the Conservatory's gifted students through a little-known one-act farsa comica (written by Rossini when he was all of 18) and a well-known masterpiece of the English Baroque; White Recital Hall. Contact: 816-235-6222 or conservatory.umkc.edu.
November 2-17: White Theatre at the J/Theatre Series; Anything Goes; Tim Bairdirects a convivial confab of music and lyrics by Cole Porter that won the 2011 Tony Award for Best Revival of a Musical; Jewish Community Center of Greater Kansas City. Contact: 913-327-8054 or thejkc.org.
November 3: William Baker Festival Singers and Chamber Orchestra; God's Time is Best: Music for All Saints; What a rare treat, to hear Bach's monumental (and seldom-performed) Cantata No. 106, hands-down one of his greatest works, on a program that also includes music of Monteverdi, Schütz, and Composer-in-Residence Ed Frazier Davis; St. Mary's Episcopal Church. Contact: festivalsingers.org.
November 3: Musica Vocale; Fall Program; Arnold Epley remains a legendary musical figure in our midst, and his chorus always demonstrates experience and the perpetual excitement of great works; St. Anthony Catholic Church. Contact: musicavocale.org.
November 7-24: Metropolitan Ensemble Theater; Oliver!; Lionel Bart's retelling of Dickens' tear-jerker, which won the Tony Award for Best Original Score in 1963 and the Academy Award for Best Picture in 1968, is arguably the second-best musical of all time (and no, the first is not Hamilton); Warwick Theatre. Contact: 816-569-3226 or metkc.org.
November 8-24: Spinning Tree Theatre; Caroline, or Change; Tony Kushner's wistful classic about life in 1960s Louisiana (with music by Jeanine Tesori), receives its local premiere with a prestigious cast that includes Angela Hagenbach, Illeana Kirven, and Jennifer Mays; Johnson County Arts & Heritage Center. Contact: 816-569-5277 or spinningtreetheatre.com.
November 10: Carlsen Center Presents; Harlem 100: Celebrating the 100th Anniversary of the Harlem Renaissance; Visiting artists perform music of Fats Waller, Duke Ellington, Billie Holliday, Bessie Smith, and more; Carlsen Center. Contact: 913-469-4445 or jccc.edu/carlsen-center-presents.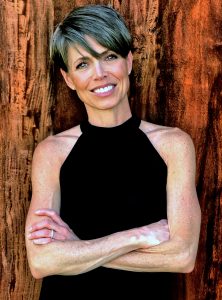 November 14-24: The Barn Players; Victor/Victoria; It's partly the delightful book (by Blake Edwards) and music (by Henry Mancini) that made this off-kilter story of gender confusion "click." Here it features Erica Baruth in the title role(s) and Brian Larios as King Marchand; The Arts Asylum. Contact: 913-432-9100 or thebarnplayers.org.
November 15-December 1: Black Repertory Theatre of Kansas City; Blood Knot; Athol Fugard's classic 1961 two-man play tells of half-brothers in segregated South Africa who struggle with race, identity, and challenging familial ties; location TBA. Contact: 816-663-9966 or brtkc.org.
November 16: Opus 76; Haydn and Dvorák's "American" String Quartet; Dvorák found rural Iowa unusually inspiring, and among the fruits of the Czech composer's visit was his "American" Quartet, which to be perfectly honest is one of the greatest things ever; Old Mission United Methodist Church. Contact: opus76.org.
—Paul Horsley

To reach Paul Horsley, performing arts editor; send an email to paul@kcindependent.com or find him on Facebook or Twitter (@phorsleycritic).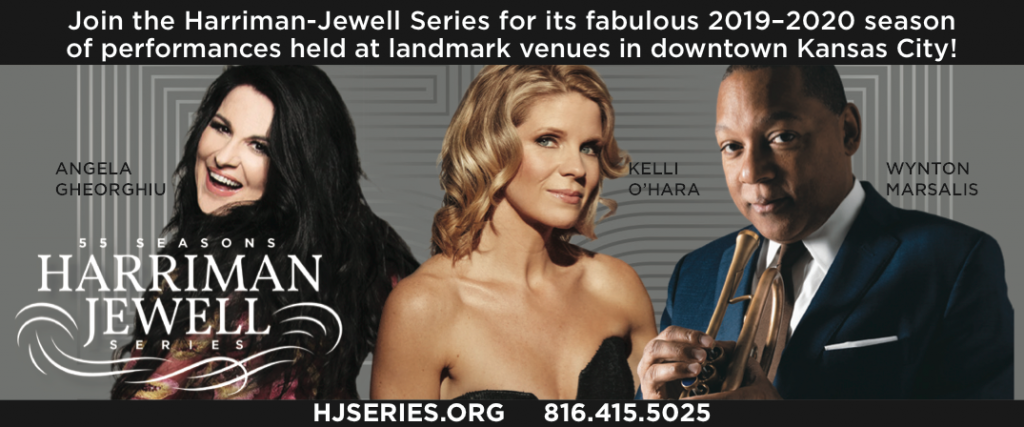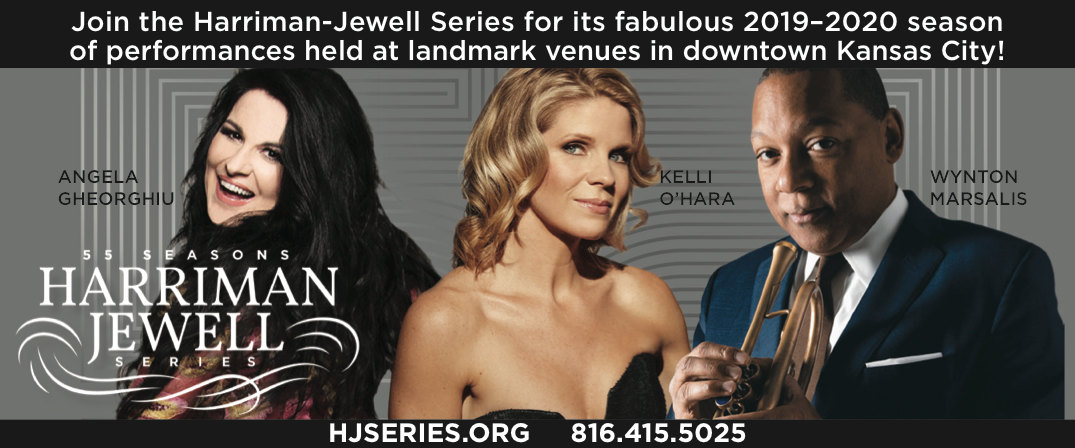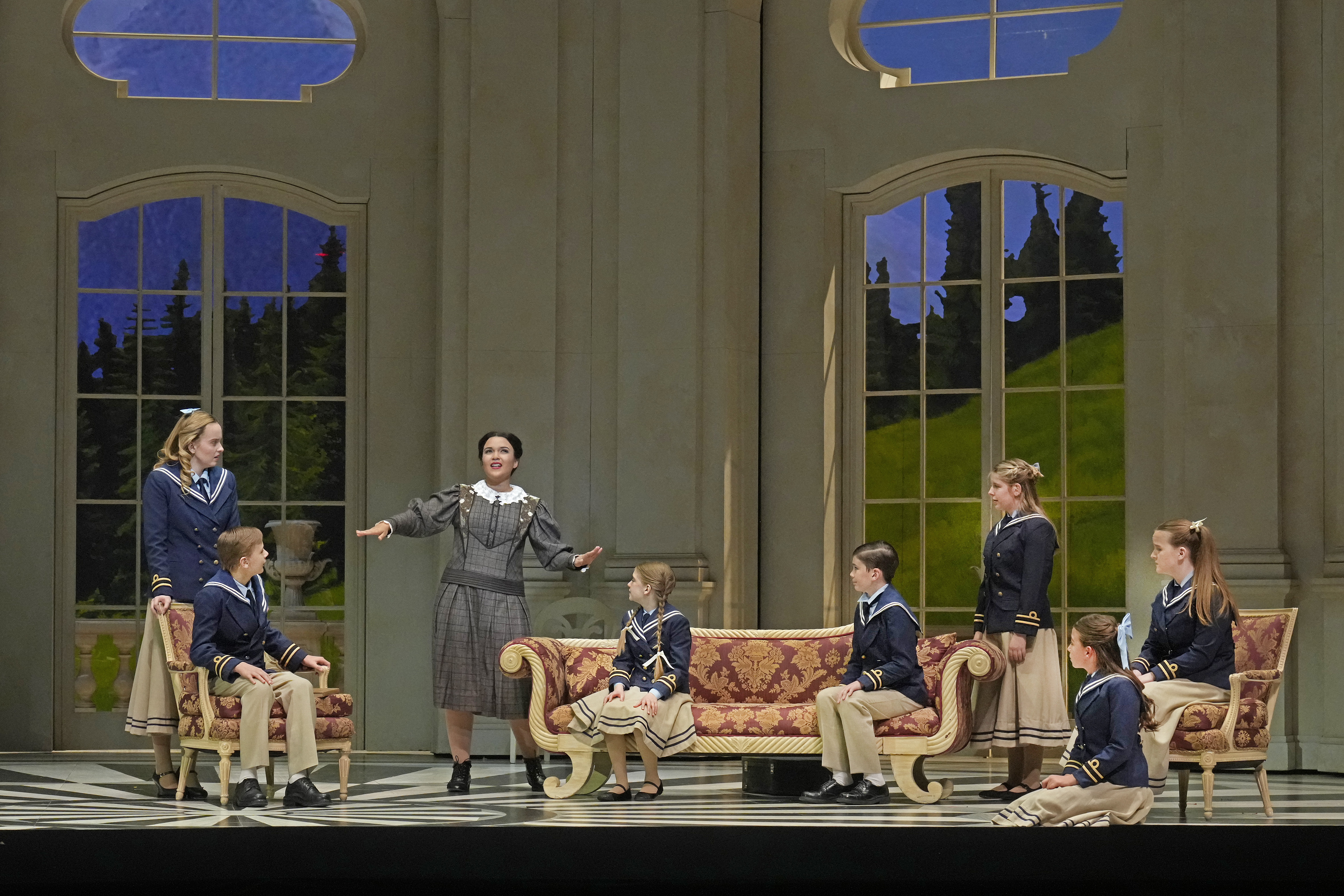 If any musical is worthy to be performed by an opera company, it is The Sound of Music. Its best songs are not just Rodgers & Hammerstein at their most…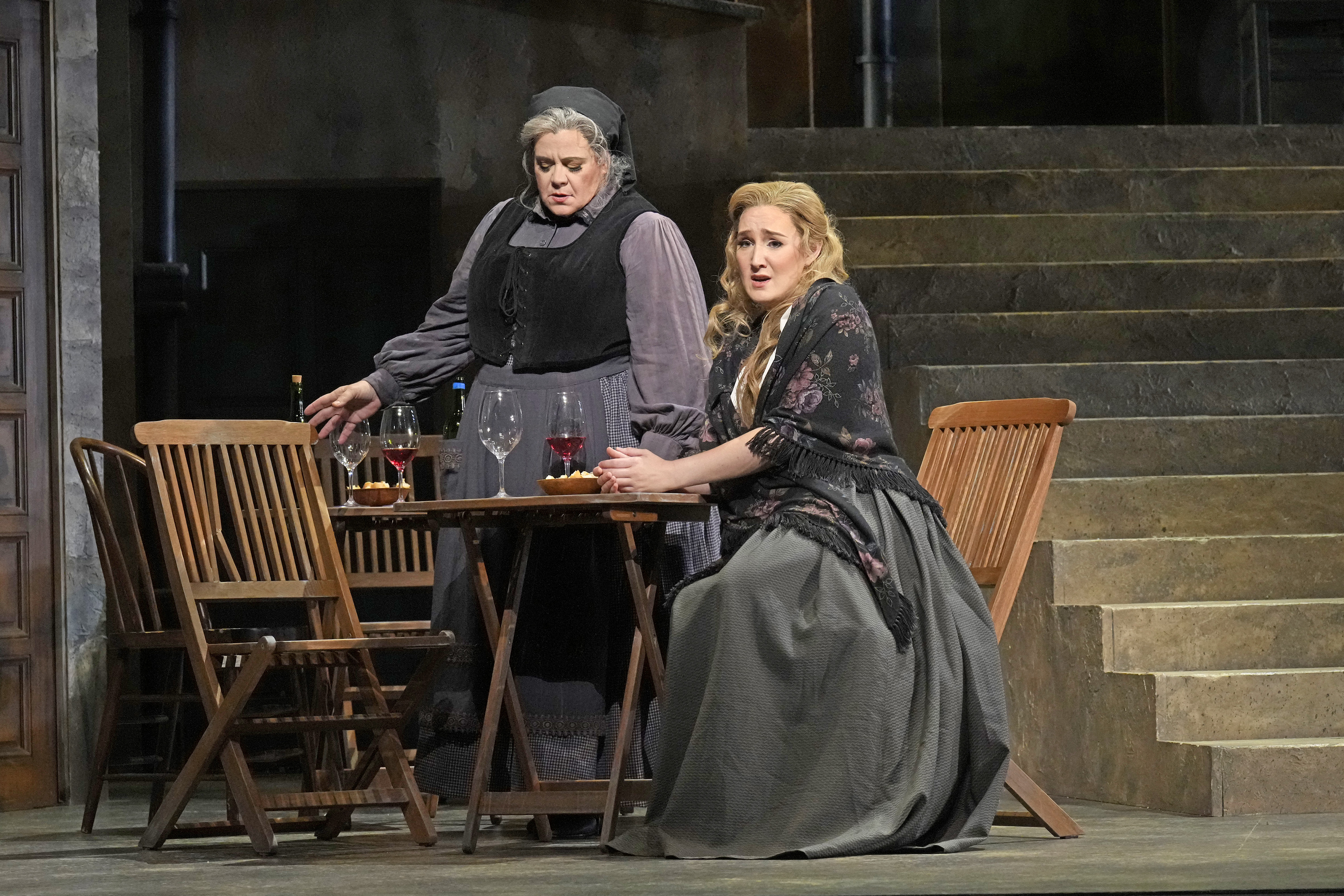 The double-bill of Pietro Mascagni's Cavalleria rusticana (1890) and Ruggero Leoncavallo's Pagliacci (1892) remains one of the most accessible evenings at the opera. With busy choruses, passionate arias and ensembles,…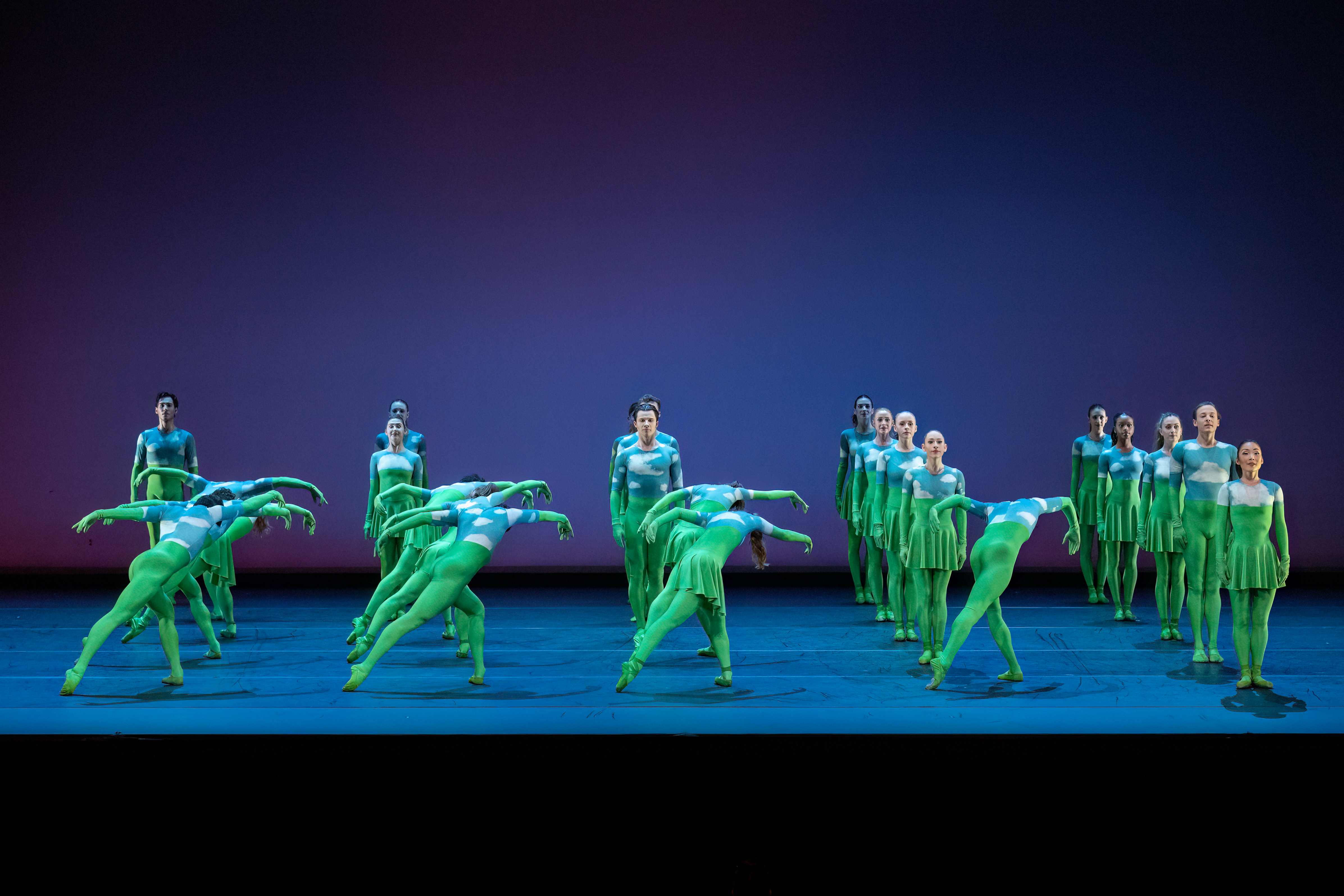 Each spring, the Kansas City Ballet presents a program of mixed repertoire embodying some of the more fascinating trends in contemporary ballet: where dance has been recently, where it stands…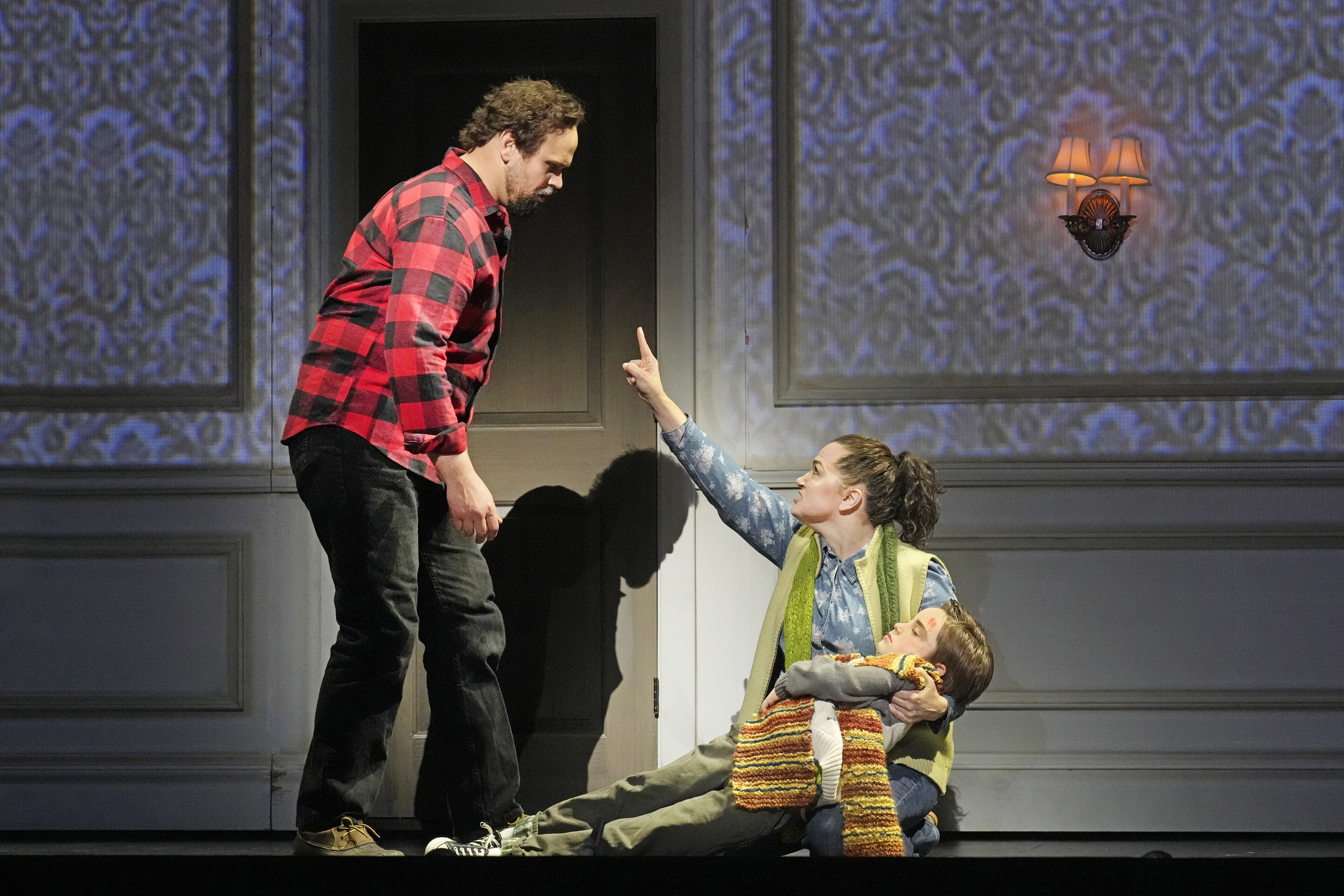 One of the reasons that Stephen King's horror stories are so indelibly etched onto our consciousness is that their macabre ingenuity has lent itself so readily to screen adaptation. Far…