Children's Mercy – Big Slick Celebrity Weekend
David Koechner, Rob Riggle, Paul Rudd, Eric Stonestreet, and Jason Sudeikis were the celebrity hosts for the 10th annual Big Slick Celebrity Weekend, a benefit for pediatric cancer research at Children's Mercy, on June 7th and 8th. The fabulous weekend began with a hospital visit and press conference at Children's Mercy, followed by the Celebrity Softball Game at Kauffman Stadium. The next day started with the Celebrity Bowling Tournament and Bocce at Pinstripes with patients from Children's Mercy, along with a Block Party at Prairiefire. More than 5,000 guest enjoyed the evening's festivities at the Sprint Center, complete with a party, live auction, and a show.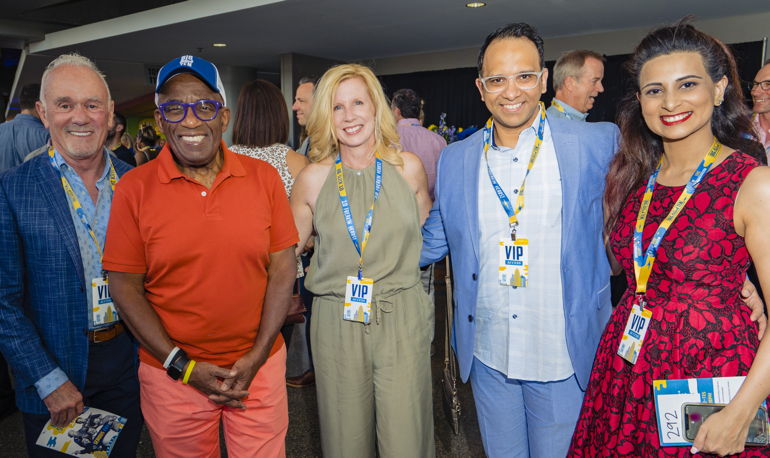 Bob Bramlage, Al Roker, Theresa Bramlage, and Omkar and Anvy Vaidya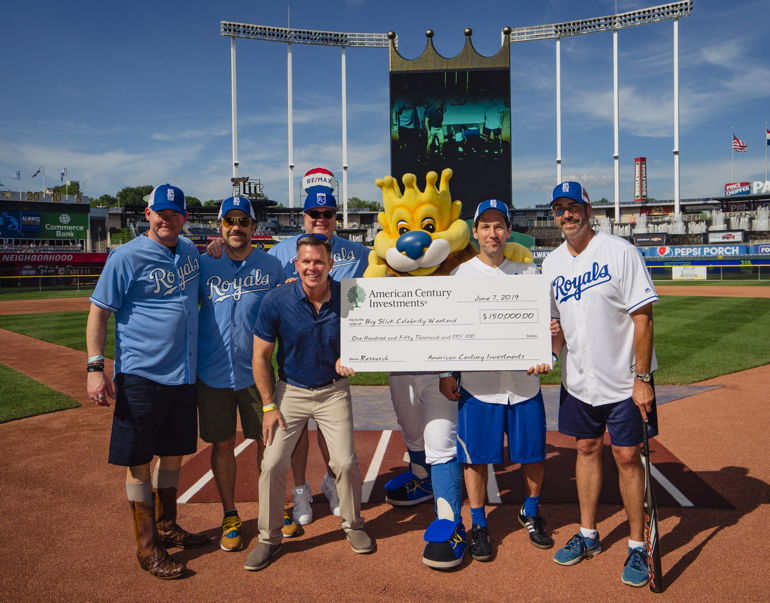 Big Slick Hosts David Koechner, Jason Sudeikis, Eric Stonestreet, Paul Rudd, and Rob Riggle flanked Jonathan Thomas, who presented a check from American Century Investments.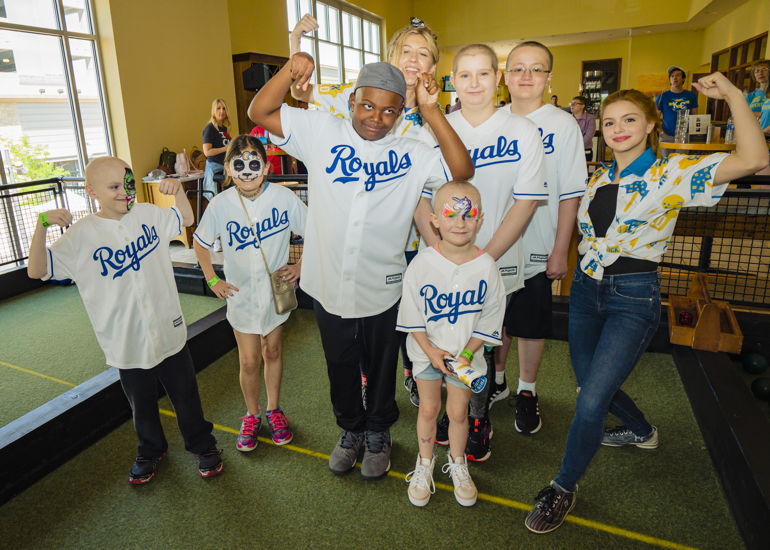 Current and former Children's Mercy patients flexed their muscles with Heidi Gardner and Ariel Winter.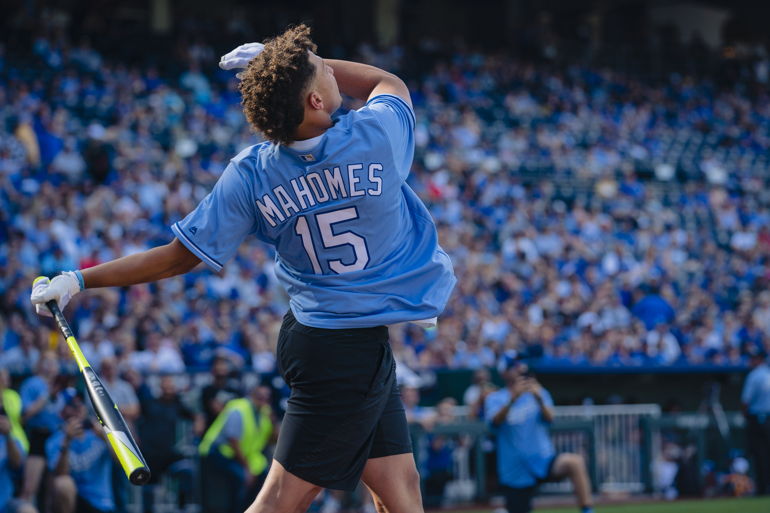 Patrick Mahomes hit a home run at the Celebrity Softball Game.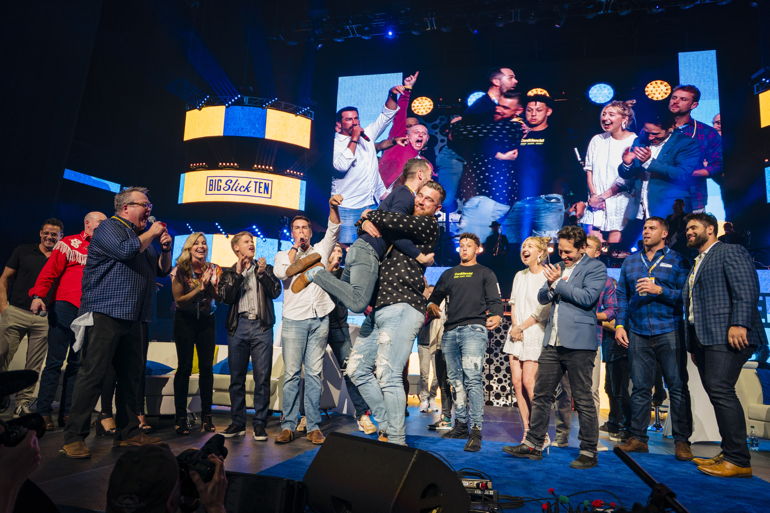 Auction winner Scott Gorran got a big bear hug from Travis Kelce.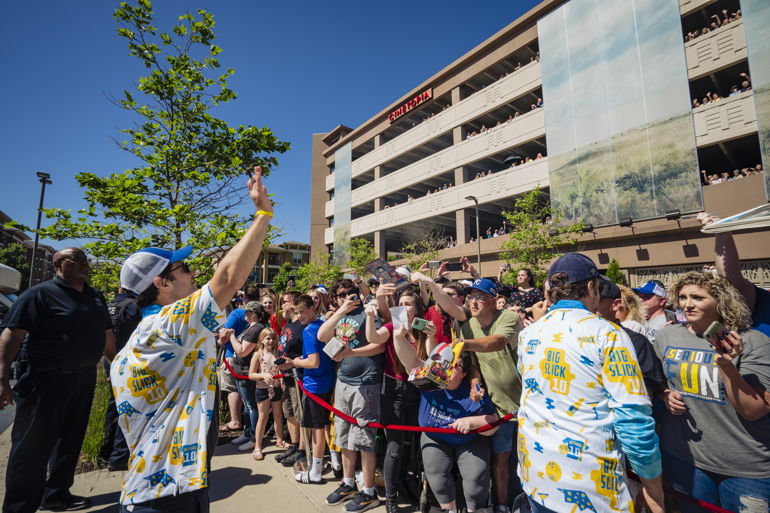 Paul Rudd walked the red carpet at Prairiefire.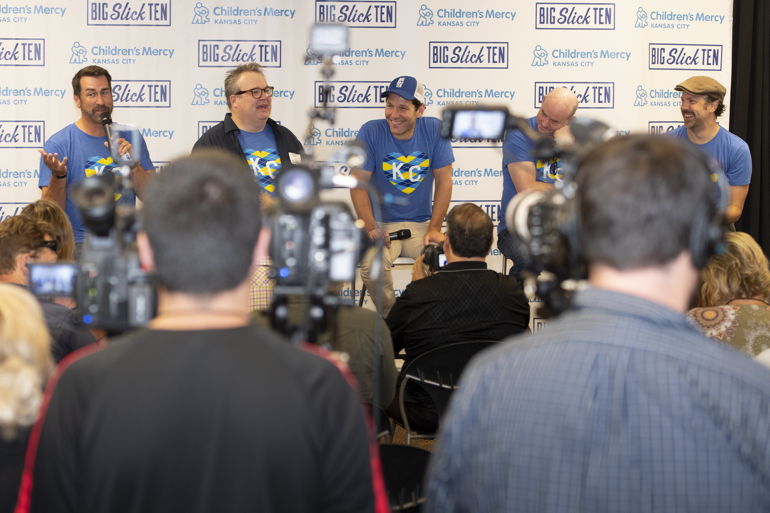 Big Slick Hosts Rob Riggle, Eric Stonestreet, Paul Rudd, David Koechner, and Jason Sudeikis participated in the kick-off press conference at Children's Mercy.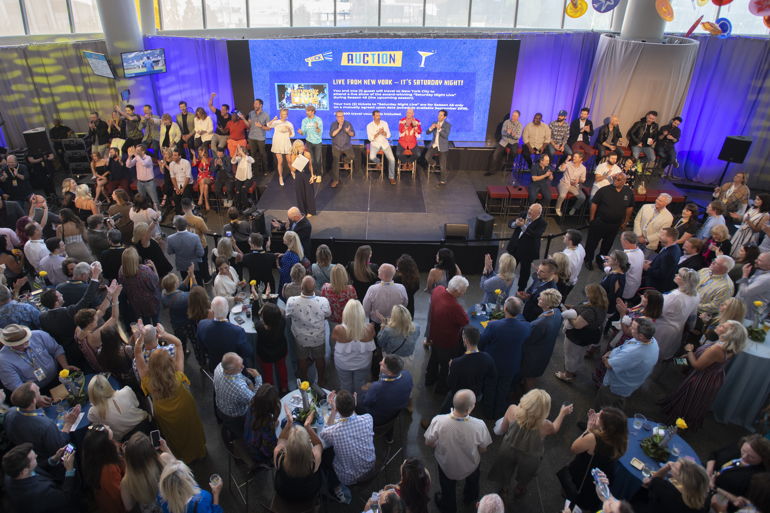 The Big Slick VIP Pre-party guests gathered for the live auction at Sprint Center.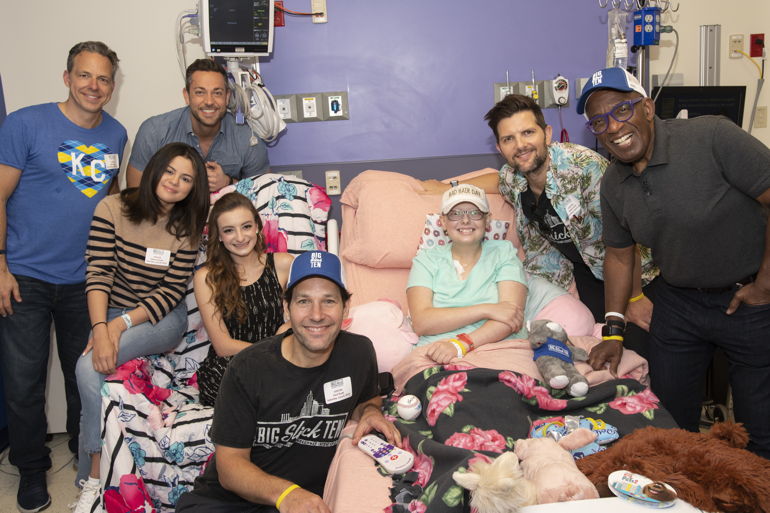 Jake Tapper, Zachary Levi, Selena Gomez, Paul Rudd, Adam Scott, and Al Roker visited a Children's Mercy patient and her sister.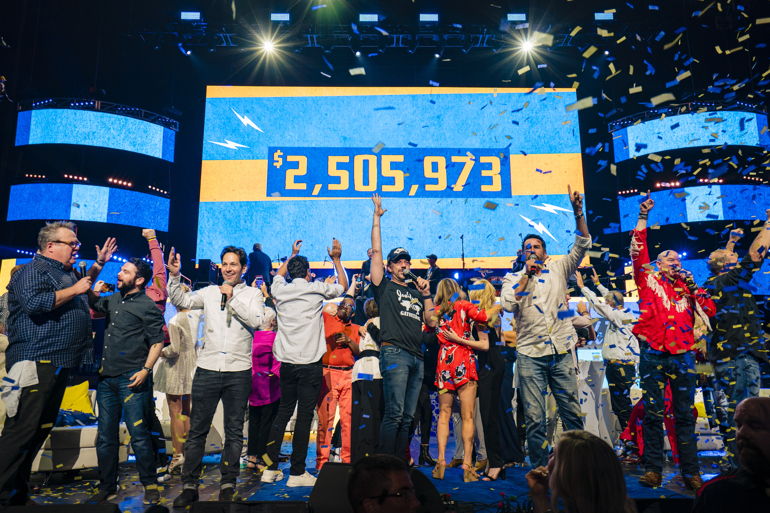 This year's event raised a record-breaking amount for Children's Mercy Cancer Center.
Additional photos featured in the August 17, 2019 issue of The Independent.
Photo Credit:  Chris Crum, Stephen Lovekin, Kyle Rivas, and J. Robert Schraeder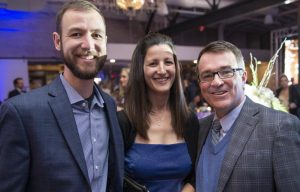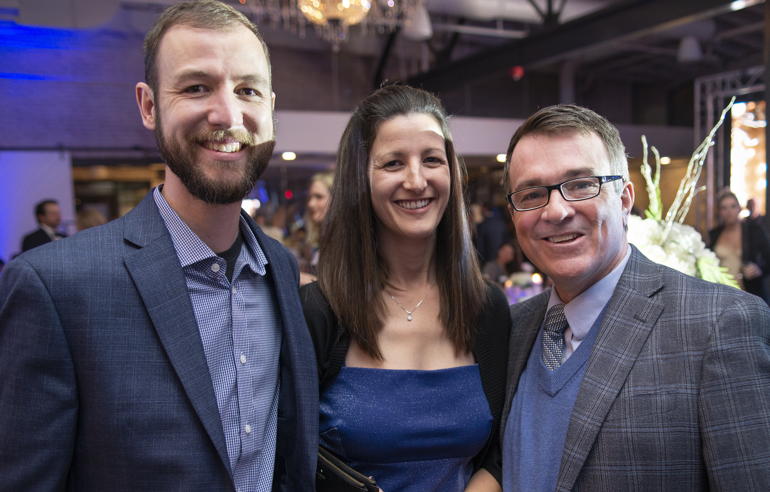 Blue was the color of the evening at Sherwood Autism Center's Beat The Blues party. The third annual event was held at The Abbott. Mandy and Ryan Gray served as…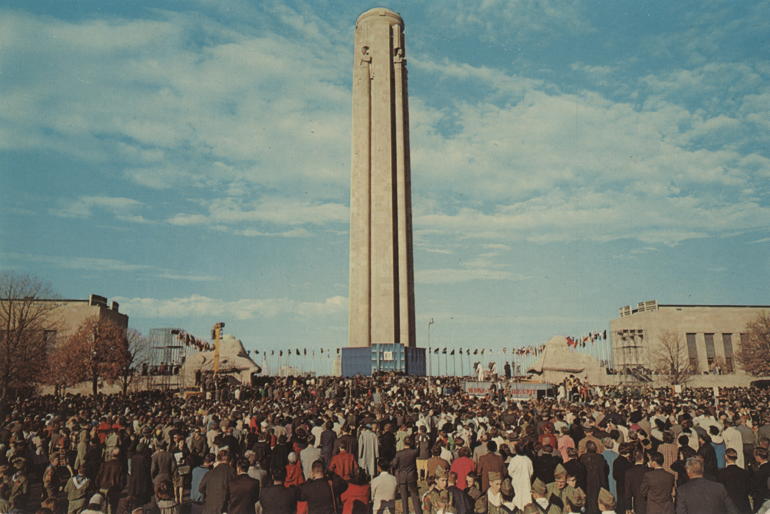 As the well-known saying goes, "extraordinary times call for … extraordinary measures." There is no debate regarding the challenges of the times we are living through now, in the 21st…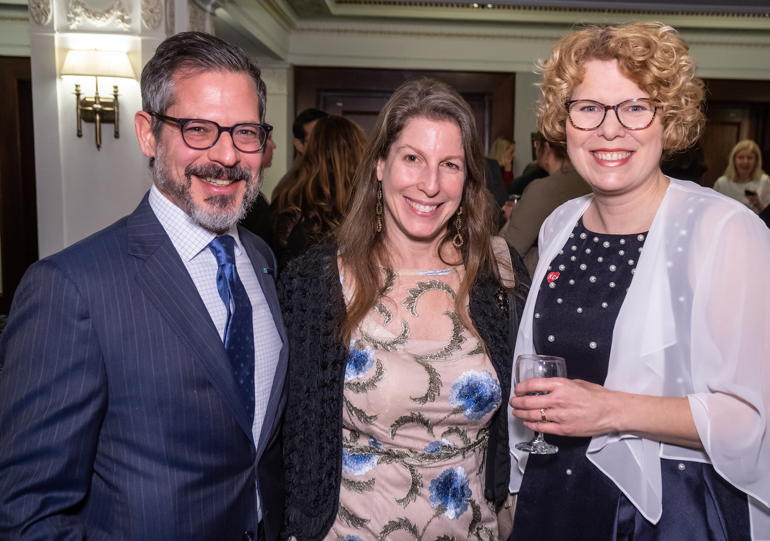 William Jewell College's 76th Annual Achievement Day Dinner and Celebration was held at the Muehlebach Tower of the Kansas City Marriott Downtown. Coach Bill Snyder was the honorary chairman. The…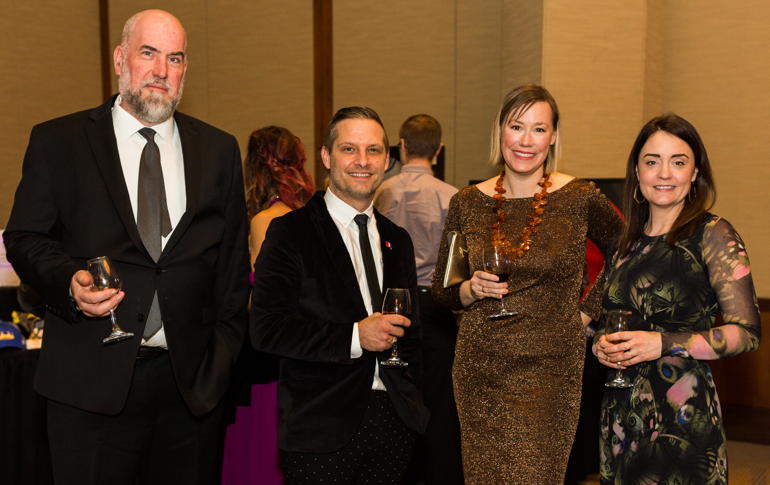 The Westin Kansas City at Crown Center was the site for Notre Dame de Sion Schools' Gala Auction: A Toast to Sion. John Houlehan was the honorary chairman of the…