BEST OF SPRING 2023
Kansas City's performing arts organizations have taken to heart the national push toward diversity and inclusion, and their commitment is reflected in this spring's performances. Rarely have we seen such a variety of art and artists, genres and life-experiences, as in these programs.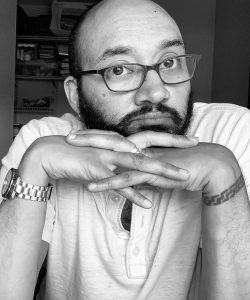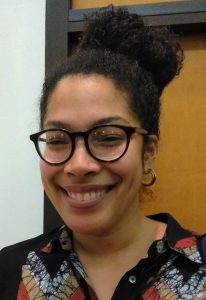 Playwrights Mashuq Mushtaq Deen, Michelle Tyrene Johnson, and Jackie Sibblies Drury 
FEBRUARY _____________________
Through February 12: Unicorn Theatre; Refuge; Satya Jnani Chávez and Andrew Rosendorf tells of a young Honduran immigrant's journey across the desert in hopes of being reunited with her mother; the National New Play Network presentation includes puppetry and an original score; Unicorn Theatre. Contact: 816-531-7529 or unicorntheatre.org.
Through February 19: Kansas City Repertory Theatre; Flood; The absurdist tragic-comedy by the Indian-American playwright Mashuq Mushtaq Deen receives its OriginKC world premiere, directed by Kenneth Prestininzi; Copaken Stage. Contact: 816-235-2700 or kcrep.org.
Through March 5: Coterie Theatre; Only One Day a Year; Michelle Tyrene Johnson's new play about the final segregated days at Kansas City's Fairyland Park personalizes the impact of Jim Crow through the experience of a teenage girl who just wants to take her little brother to the park on his birthday; Coterie Theatre, Crown Center of Kansas City. Contact: 816-474-6552 or thecoterie.org.
9-18: Kansas City Melting Pot Theatre; Fairview; Jackie Sibblies Drury's play, which won the Pulitzer Prize for Drama in 2019, addresses the "white gaze" in American life (and theater), underscoring the importance of having Black stories told by Black storytellers; Just Off Broadway Theatre. Contact: kcmeltingpot.com.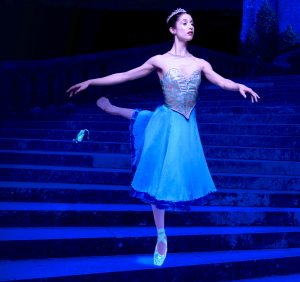 17-26: Kansas City Ballet: Cinderella; Devon Carney creates a new version of the ancient tale, drawing on Charles Perrault's story, for the company he has led for a decade; Kauffman Center for the Performing Arts. Contact: 816-931-8993 or kcballet.org.
18: Harriman-Jewell Series: Filharmonie Brno; Conductor Dennis Russell Davies leads the Czech orchestra in a program featuring pioneering performance artist Laurie Anderson, whose cross-genre experimentation was one of the most salient aspects of avant-garde music of the 1980s and '90s; Kauffman Center for the Performing Arts. Contact: 816-415-5025 or hjseries.org.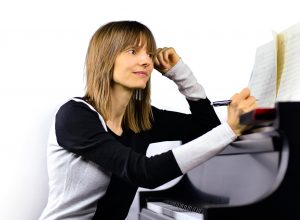 18: NAVO Arts; Hidden Gems by Women Composers; The program includes chamber music of Anne Guzzo, Ingrid Stölzel, Elizabeth Jacquet de la Guerre, and Grażyna Bacewicz, and a newly commissioned work by Alex Shapiro; Atonement Lutheran Church. Contact: navoarts.com.
MARCH _____________________
3: Midwest Trust Center; Academy of St. Martin in the Fields; One of Great Britain's finest orchestras, founded in 1958, brings music of Tippett, C.P.E. Bach, Corelli, Biber, and Geminiani; Midwest Trust Center. Contact: 913-469-4445 or jccc.edu/midwest-trust-center.
10: Kansas City Chorale; Vivaldi/Handel; The Grammy Award-winning choir performs Vivaldi's Gloria and a Dixit Dominus the 22-year-old Handel completed during his Italian years; Village Presbyterian Church. Contact: 816-444-7150 or kcchorale.org.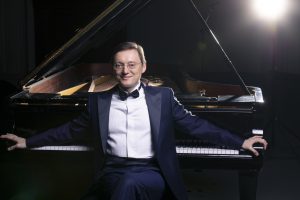 11: International Center for Music at Park University; Stanislav and Friends; Award-winning members of Park's faculty and student body perform solos and chamber works; Kauffman Center for the Performing Arts. Contact: 816-994-7222 or icm.park.edu.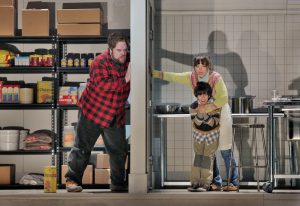 11-19: Lyric Opera of Kansas City; The Shining; The jarring opera by Paul Moravec and librettist Mark Campbell, in its local debut featuring Soprano Kelly Kaduce and Baritone Edward Parks, uses the Stephen King novel, not the Kubrick film, as its primary source; Kauffman Center for the Performing Arts. Contact: 816-471-7344 or kcopera.org.
11-26: Black Repertory Theatre of Kansas City and the White Theatre at the J; A Raisin in the Sun; Lorraine Hansberry's path-forging play still resonates today in American cities, where housing inequity remains an ever-present topic; White Theatre at the J. Contact: 913-327-8054 or brtkc.org.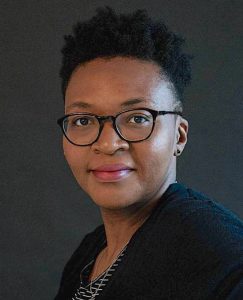 14-April 2: KC Rep for All; the ripple, the wave that carried me home; Christina Anderson's play, directed by Khanisha Foster, explores a family's personal struggle as it fights toward integrating public swimming pools in 1960s Kansas; Copaken Stage. Contact: 816-235-2700 or kcrep.org.
18-19: Spire Chamber Ensemble; Transcendent: William Byrd's Mass for Four Voices; Kansas City's peerless early-music group, led by Ben Spalding, uses Byrd as a centerpiece for a concert of composers spanning several centuries; Visitation Catholic Church (March 18th) and St. Michael the Archangel Catholic Parish (March 19th). Contact: spirechamberensemble.org.
25: Kansas City Friends of Alvin Ailey: A Glorious Return: Alvin Ailey American Dance Theater and 2023 KCFAA Gala; The company that calls Kansas City its second home returns for a program of varied repertoire; Kauffman Center for the Performing Arts. Contact: 816-994-7222 or kcfaa.org.
(Note: On March 24th, the Harriman-Jewell Series also presents the Ailey company, a co-production with the Kansas City Friends of Alvin Ailey. Contact: 816-415-5025 or hjseries.org.)
26: Midwest Trust Center: Curtis on Tour: Featuring David Shifrin, John de Lancie, and Soovin Kim; Student and faculty performers of Philadelphia's prestigious Curtis Institute of Music present an evening of music that includes Stravinsky's The Soldier's Tale, narrated by the former star of Star Trek: The Next Generation; Midwest Trust Center. Contact: 913-469-4445 or jccc.edu/midwest-trust-center.
31-April 2: Owen/Cox Dance; aRound & aRound; Jennifer Owen's dancers join forces with NEA Fellow Nate Fors and composers Brad Cox and Jeff Freling on a brand-new work; H&R Block City Stage at Union Station Kansas City. Contact: owencoxdance.org.
APRIL _____________________
16: William Baker Festival Singers; Brahms' Ein deutsches Requiem; This ambitious ensemble gamely tackles one of the large-scale masterworks of the choral repertoire, with soloists Megan Moore and Ed Frazier Davis; Grace and Holy Trinity Cathedral. Contact: festivalsingers.org.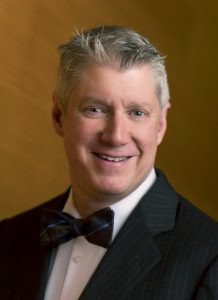 21-23: Kansas City Symphony; Holst, Haydn, and Hindemith; Michael Stern is joined by Mezzo-Soprano Sascha Cooke, Baritone Scott Hendricks, and the Symphony Chorus for Paul Hindemith's oratorio masterpiece When Lilacs Last in the Dooryard Bloom'd, composed in 1946 on Walt Whitman's "Lincoln poem" to commemorate the death of President Franklin D. Roosevelt; Kauffman Center for the Performing Arts. Contact: 816-471-0400 or kcsymphony.org.
22: Bach Aria Soloists; Handel in Love; Elizabeth Suh Lane and her ensemble (featuring soloists Sarah Tannehill Anderson and Kyle Stegall) present music by a composer we think we know but who was actually quite an elusive, controversial figure of the Baroque; Westport Presbyterian Church. Contact: bachariasoloists.com.
28: Kansas City Chamber Orchestra; Musical Pairings for Spring! Bruce Sorrell conducts a program that includes Mozart's peerless Sinfonia Concertante featuring Violinist Tamamo Gibbs and Violist Christine Grossman as soloists, and works by Joseph Haydn and Coleridge-Taylor Perkinson. Old Mission United Methodist Church (moved from originally announced venue). Contact: 816-960-1324 or kcchamberorchestra.org.
MAY _____________________
11-14: The Barn Players; Rodgers & Hammerstein's A Grand Night for Singing; This tribute to Broadway's dynamic duo, directed by Bob Stewart, features numbers from the team's brightest jewels; The Black Box, Johnson County Arts & Heritage Center. Contact: 913-432-9100 or thebarnplayers.org.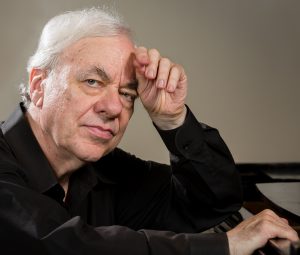 12: Friends of Chamber Music; Richard Goode, piano; The 79-year-old master of American pianism presents a generous program of works from Beethoven's ethereal late period, including music from the Bagatelles, Op. 119; the Sonata in E Major, Op. 109; and the Diabelli Variations; Folly Theater. Contact: 816-561-9999 or chambermusic.org.
12-21: Metropolitan Ensemble Theatre; That Day in Tucson; Guillermo Reyes' play recounts the bracing saga of Arizona State Representative Daniel Hernández, Jr., credited with saving the life of former United States Representative Gabby Giffords after she was shot; Warwick Theatre. Contact: 816-569-3226 or metkc.org.
19-21: Kansas City Public Theatre; Theatre Lab Festival; Kansas City's most daring young company, founded in 2017 by Elizbeth Bettendorf Bowman and Nathan Bowman, presents work-in-development readings, a "playwrighting jam," and nightly performances of Tipton by Ahafia Jurkiewicz-Miles; Charlotte Street Foundation. Contact: kcpublictheatre.org.
—By Paul Horsley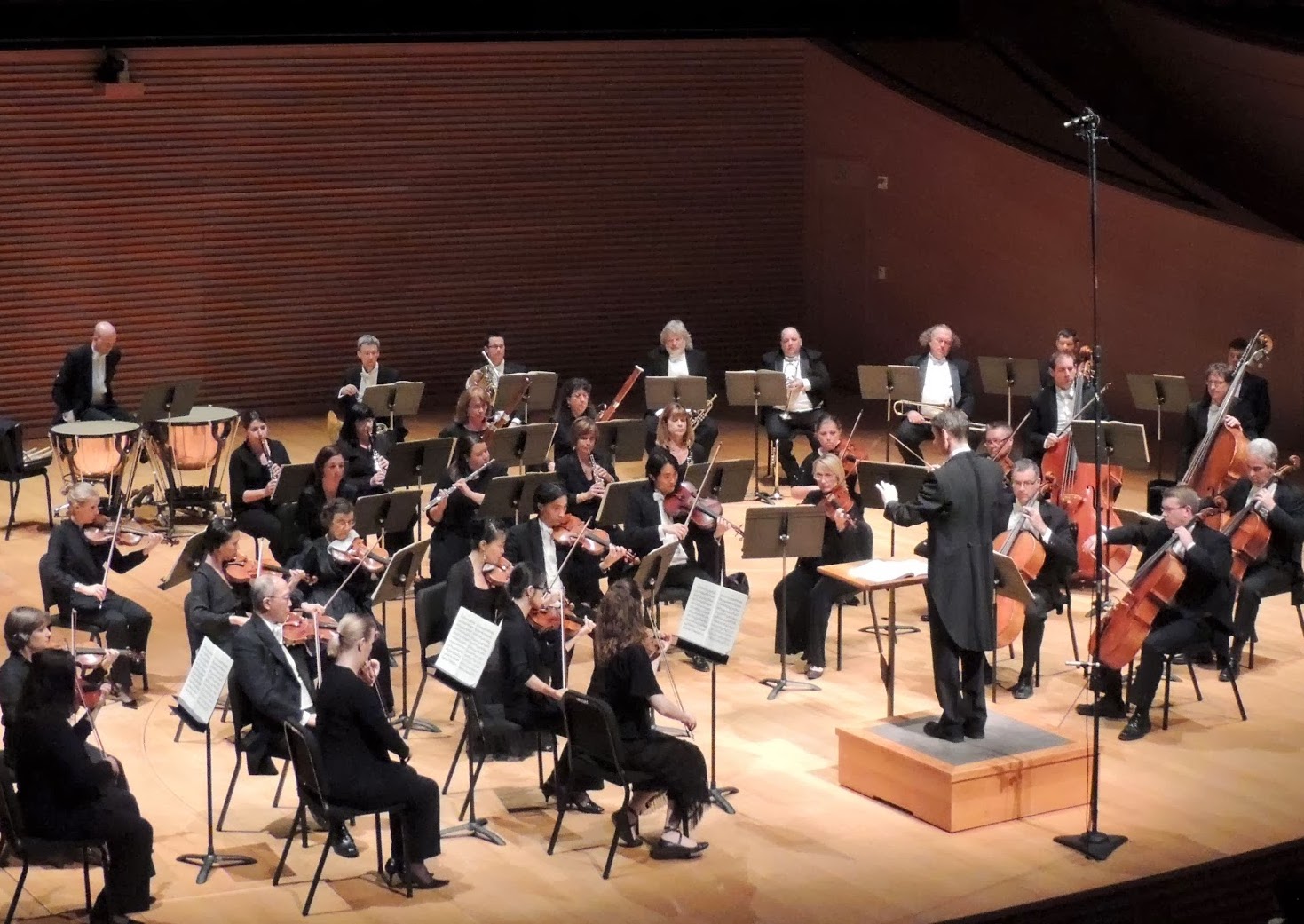 If it's December, you can be pretty sure that our concert-life is turning very Baroque. That is to say, there will be a bevvy of choral, orchestral, and chamber performances…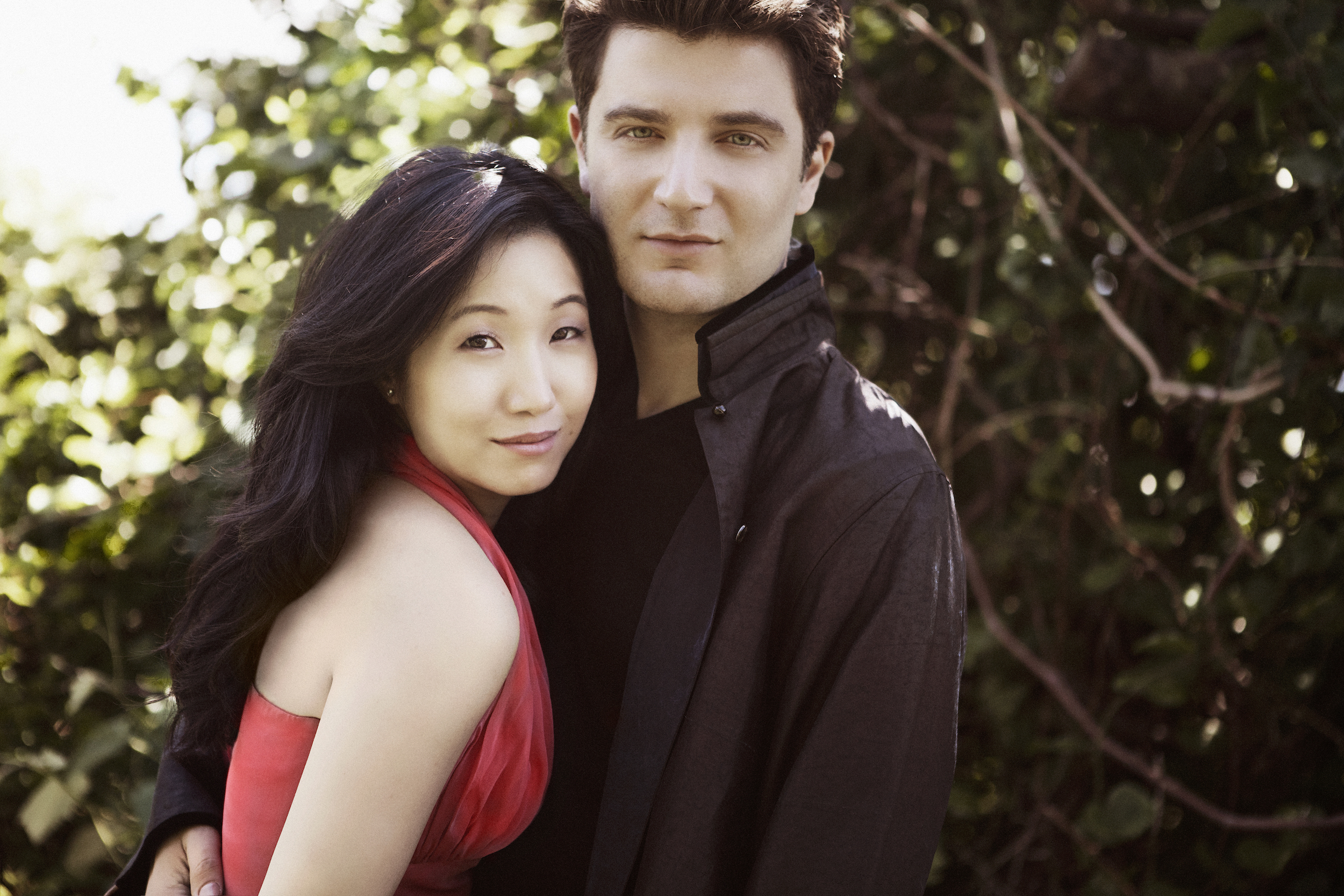 Musicians love chamber music because it offers a chance to perform with friends in a warmly collegial, relatively low-stress environment. The most intimate chamber music of all is that for…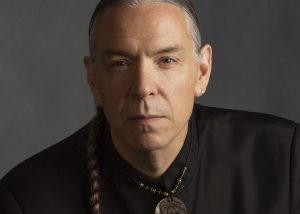 When Raven Chacon won the Pulitzer Prize for Music in 2022, the announcement surprised many American music-lovers, few of whom realized how strong the tradition of concert music by Native…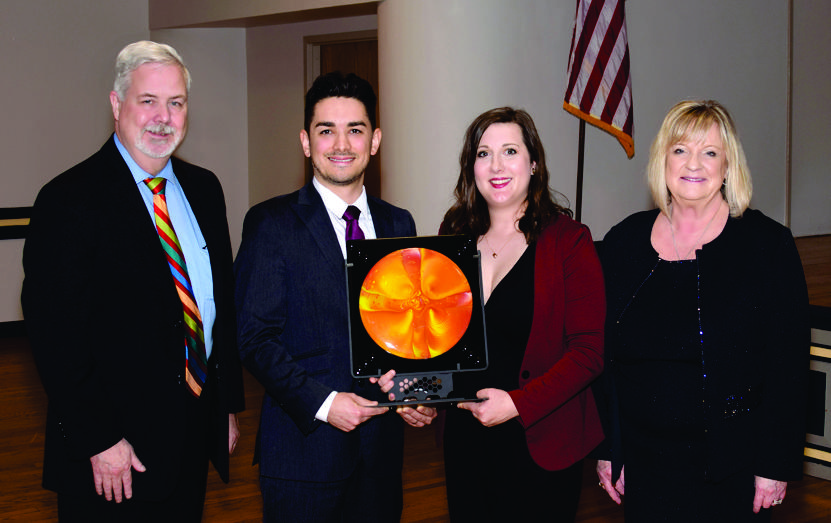 Nathan Bowman doesn't always advertise his Native American heritage when presenting himself to the public, but he is nonetheless proud of the deep roots that his family has always known…