Congratulations, Aja & James!
Aja Mackenzie James and James Matthew Radel were united in matrimony on May 7th at the Loews Kansas City Hotel. The bride is the daughter of Licia Clifton-James and Sylvester James, Jr. of Kansas City, Missouri. Aja is the granddaughter of Florene Clifton of Kansas City and Melva James of Las Vegas, Nevada. Her groom is the son of Carol and Jim Radel of Kansas City. The Radels hosted the lovely rehearsal dinner for their son and future daughter-in-law at Boulevard Brewing Company on the evening prior to the ceremony.
Angie Kim was Aja's maid of honor, and Brandon Fear served as Matt's best man. Madison Pitts, Mallory Jansen, and Kaylee Okafor were the bridesmaids. The groomsmen were Willie Forrest, Cody White, and Grant Foster. Race James, Aja's nephew, was the officiant, and her niece, Grey James, was the flower girl. Jaden Jansen-Scarborough served as the ring bearer. The bride's parents toasted their daughter and new son-in-law at a beautiful reception that was held at the hotel. The newlyweds honeymooned in Riviera Maya, Mexico. They are now at home in Kansas City, where Aja is the co-owner of Flexy, and Matt is employed with CH Robinson.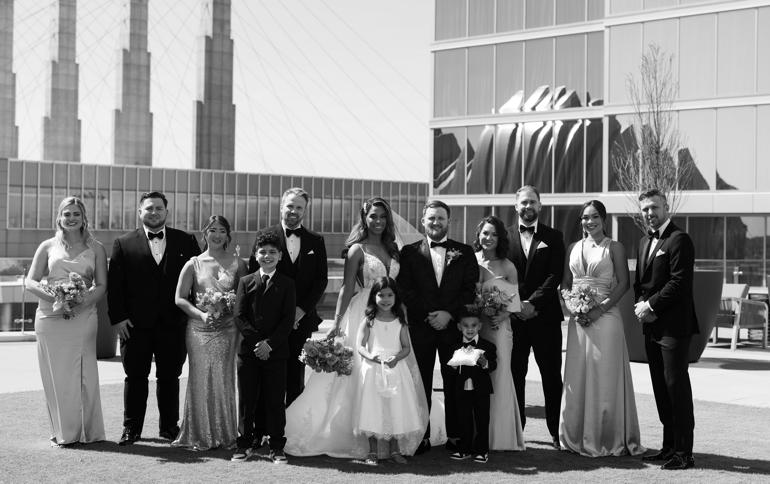 Featured in the July 9, 2022 issue of The Independent.
Photo credit: Brittyn Elizabeth Photography
In art, as in life, love usually triumphs. As a send-off for all of this summer's Kansas City newlyweds, we found 10 famous onstage weddings (from the world of opera,…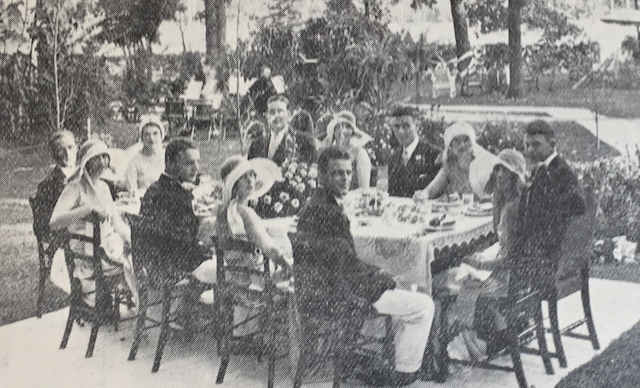 It's a near certainty that any wedding planned during the past few years has involved challenges that would have taxed the minds of the finest screenwriters during the glory days…
Hadley Winslow Burnham and Michael Lewis Reintjes were married on October 16, 2021, at Our Lady of Perpetual Help Redemptorist Catholic Church in Kansas City, Missouri. The bride is the…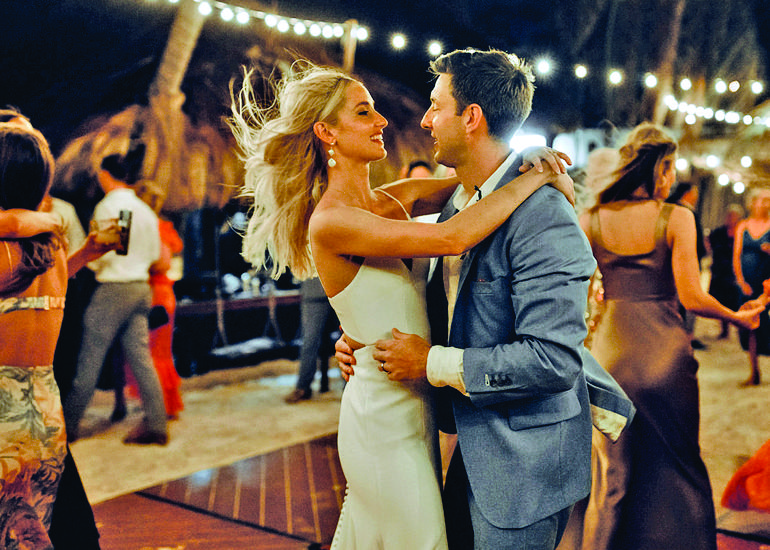 Heather Nicole Parrish and John Patrick Jandl were united in matrimony at Akiin Beach Tulum in Tulum, Quintana Roo, Mexico, on April 23rd. The bride is the daughter of Heidi…