Culinary Curioisty – Paros Estiatorio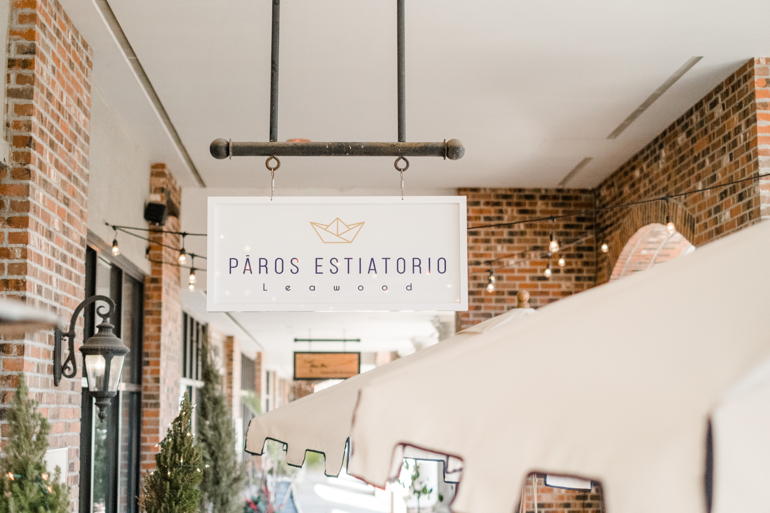 Fresh, elegant, sophisticated, and graceful – Paros Estiatorio, the new Greek-influenced neighbor in Mission Farms is just the vacation we haven't been able to take and just the fare we didn't know was missing from South Kansas City until we tasted it… and experienced it. Brought to life by Kozeta (Cozy) Kreka (she also owns and runs Cozy's Cafe in Downtown Overland Park), this upscale restaurant is a haven of relaxation, menu creativity, and authentic Mediterranean family recipes. Indoor seating, patio seating, and a full bar and wine list invite guests to linger for a leisurely staycation. 
There is so much to unpack from our journey to Paros Estiatorio, and it might make linear sense to go from beginning to end, but… let's be adventurous and hop around a bit. (Be prepared to be hungry.) Lobster pasta – a whole, fresh Maine lobster in a cherry tomato fennel sauce on spaghetti was not something I'll soon forget. This colorful spectacle is so different and delicious with large slices of cooked fennel changing the texture of the dish. Agiorgitiko is delectable, tender braised lamb shank served with feta mashed potatoes. Moussakas is the traditional casserole dish layered with ground beef, eggplant, potato, zucchini, and bechamel sauce served hot out of the oven. And, that is only the beginning of the entree selections. The menu boasts a risotto, ribeye, chicken, king tiger prawns, Chilean sea bass, and more Greek classics such as yemista – Holland bell peppers with minced beef, tomatoes, Greek-style rice, lemon, and potatoes.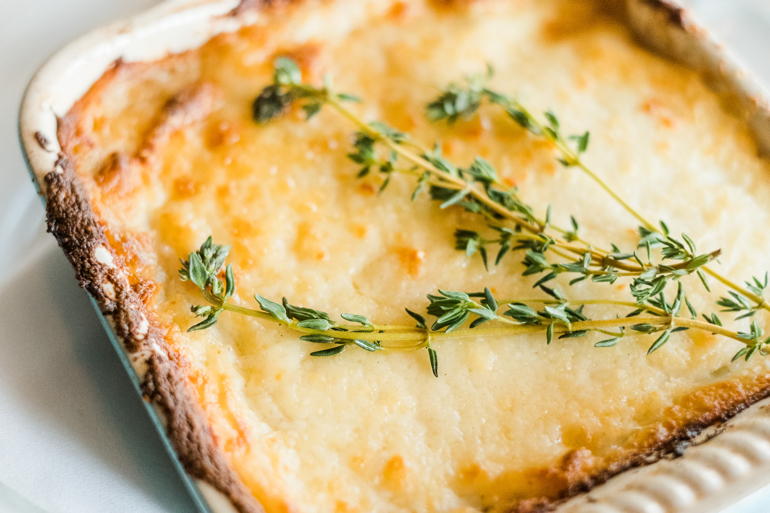 Let's backtrack a bit and find out more about where and what Paros Estiatorio came from. Paros is one of 220 islands in the Cyclades island group in the Aegean Sea.  The Cyclades grouping is part of the Aegean Archipelago, with the word "cyclade" translating to "circle." The coveted white marble architecture of the Cyclades combined with the bright blue seas continues to draw visitors from Greece and Crete, as well as the rest of the globe. That fresh, breezy, uncluttered, worldly feeling in Our Town is recreated in the former Room 39 space.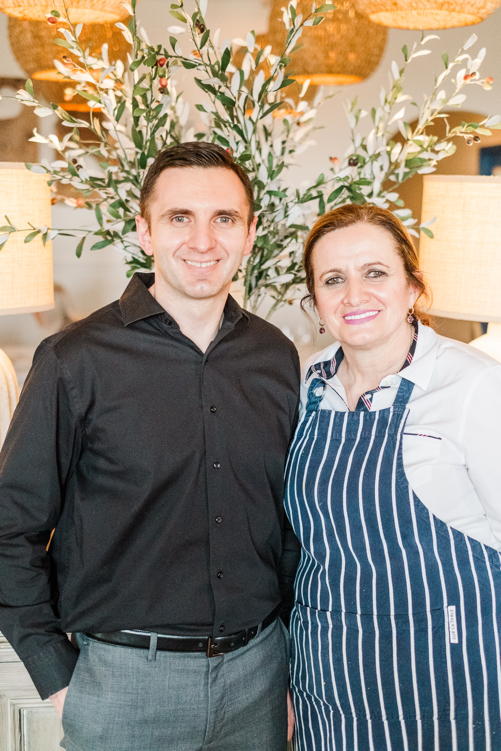 Tables are set with a variety of stylish blue and white plates adorned with linen napkins and a sprig of rosemary placed into each napkin. But before the magnificent whole fish dishes or the meats or the pastas can be delivered with impeccable service, drinks and mezes, or appetizers, must be decided upon. The cocktail menu is as creative as it is delicious. Persephone's Dream is made with Dobel Reposado tequila, pomegranate, rosemary, and lime juice. It is refreshing and light – not too much tequila. Pegasus is Johnnie Walker Black, Laphroaig, ginger, honey, and lemon combined for a unique and very tasty rendition of a scotch drink. And, Mykonos Breeze is just what it sounds like, Grey Goose, Velvet Falernum (a non-alcoholic syrup with flavors of ginger, lime, and almond), passion fruit, and lime. (Really, while we sipped, there seemed to be a breeze coming in from the sea…)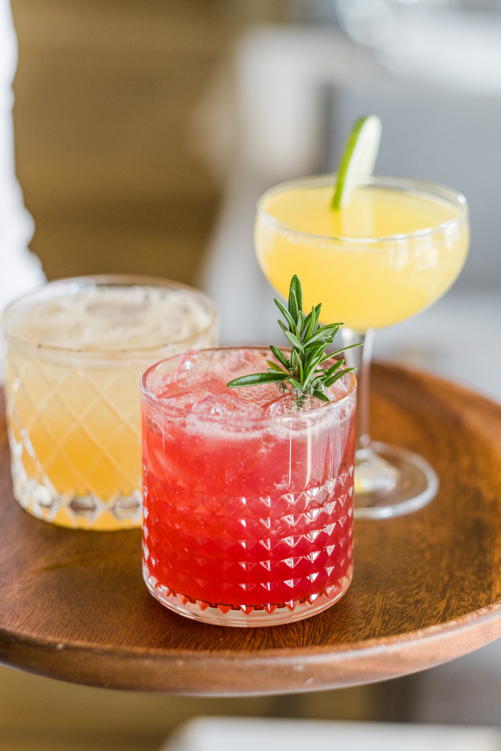 We decided to conquer the appetizer question with one order – the mezes board. With a little bit of everything, we sampled dolmades, kalamata olives, barrel-aged feta, pita, and roasted peppers. Plenty of food for four to taste, it was the perfect way to enter our Greek evening with style. Other mezes possibilities include spanakopita, Paros chips, grilled vegetable platter, jumbo shrimp cocktail, or an assortment of imported Greek cheeses. 
While it sounds like we might have been satiated with the choices we made, there was no denying dessert. We ordered more desserts than we had people, if that tells you anything. Of course we had to have baklava. This ubiquitous Greek sweet was as it should be with flaky pastry and a gooey filling of walnuts and honey, served with vanilla ice cream. The rice pudding surprises the palate with Grand Marnier and was also a classic done well. The olive oil cake was served with powdered sugar and figs to complement it. Sokolata is a flourless chocolate cake, and it delighted us with its light (not dense at all) texture and semi-sweet chocolate taste. And we took a suggestion from our server for the galaktoboureko (no pronunciation tips here). A divine, airy vanilla custard is topped with filo pastry and a lemon honey syrup.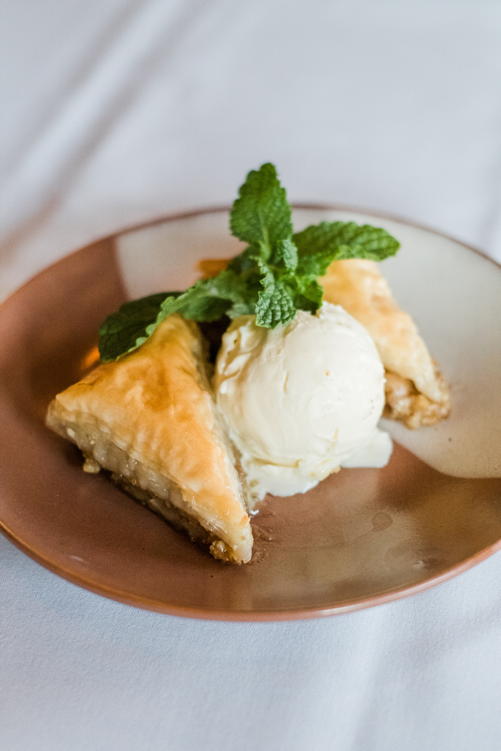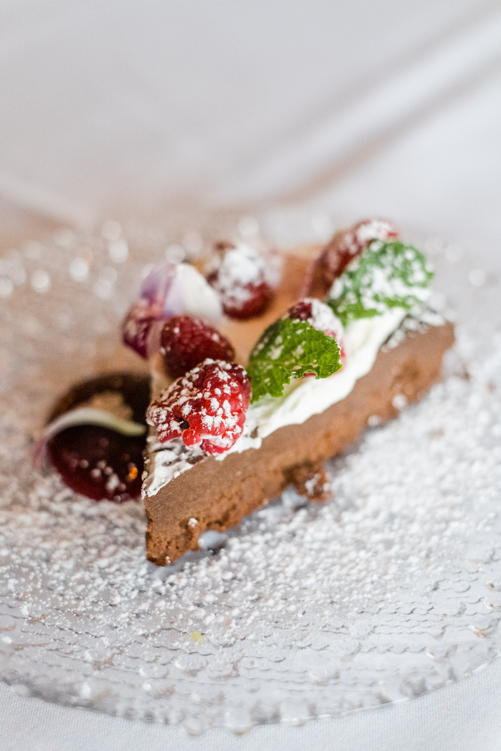 The Kreka family (son Clyde is the manager) has managed to bring authentic, upscale Greek island staples to our landlocked locale. They use locally sourced produce and sustainable seafood to create generations-old dishes. Even more importantly, the staff is well trained, well versed, pleasant, and just as interactive as you'd like them to be. They are happy to discuss the entire menu and its origins, or just take an order and offer a smile and a folded napkin. We don't think we can sum it up better than they have – this quote greeted us on the front page of the menu; "We must free ourselves of the hope that the sea will ever rest. We must learn to sail in high winds." As the Krekas also declare, they are rooted in philoxenia, the hospitality of making a stranger a friend. Treat yourself to a meal of faraway lands with friends, it is a joyful experience. 
Also featured in the May 1, 2021 issue of The Independent
By Anne Potter Russ
Photo Credit: Bailey Pianalto Photography
Want it spicy? Want it mild, want it fresh, want variety? Want original? Want a personality larger than life to recommend what is best? Want true Mexican fare with four…
An increasingly high demand for quality Thai food has brought about a third location for Penny and Doug Mufuka to Our Town. Also the proud owners of the Thai House…
Contemporary comfort food with a creative flair, convenience in Prairie Village, and local owners – what's not to love? Scratch Gourmet Express and Catering is the newest, and possibly most…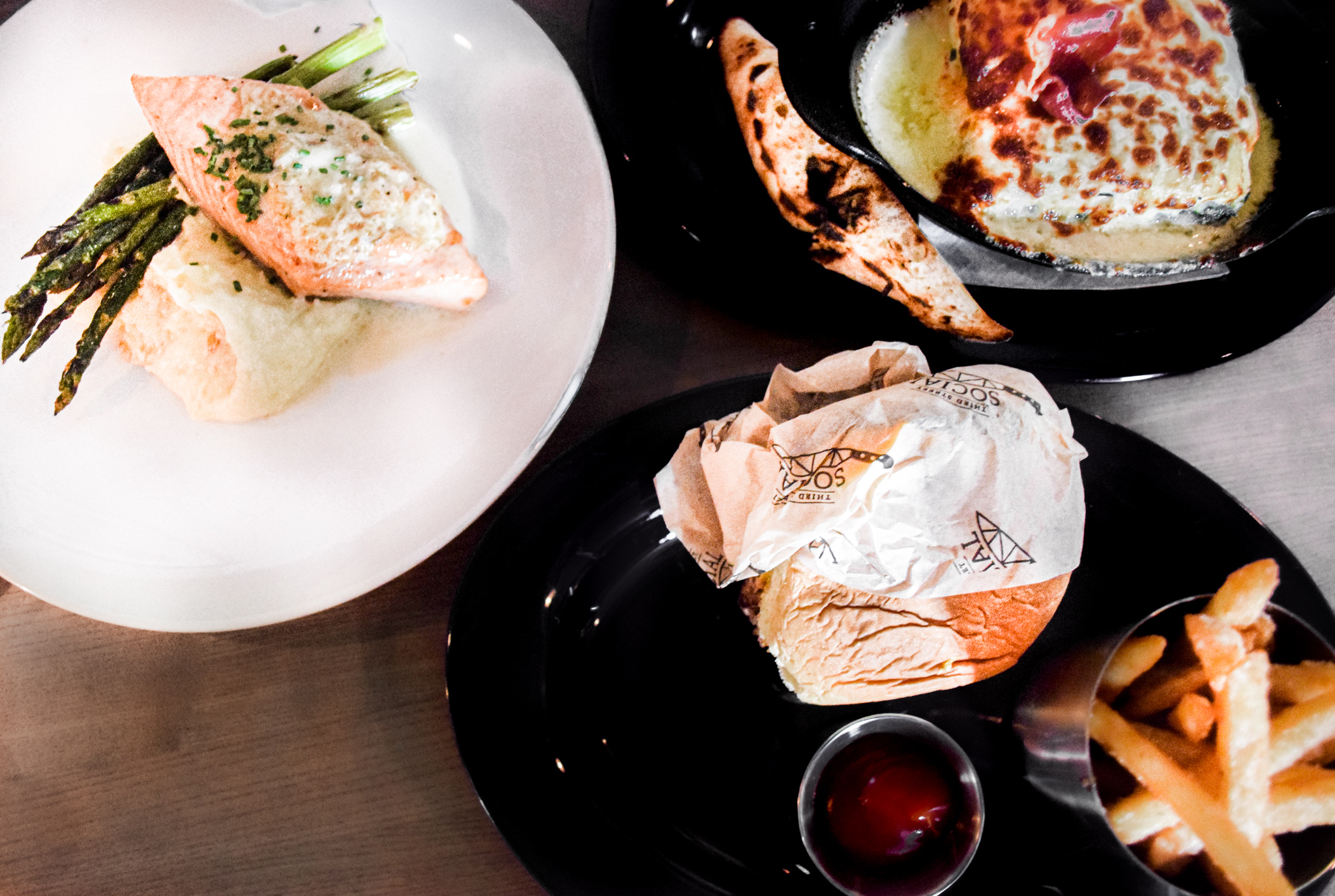 A nice drive to Lee's Summit would have been required until recently to access some of the most amazing comfort food – chicken and waffles – but not anymore! Andy…