Culinary Curiosity – Silo Modern Farmhouse
Located on the edge of the greens of Canyon Farms Golf Club in Lenexa, Silo Modern Farmhouse, a restaurant within a clubhouse, was just the dinner staycation we've been looking for. Just off the interstate, this pastorally beautiful location could be out in the Flint Hills, but it's much more convenient. The old brick silo from a long-ago farm is, indeed, the beacon for the restaurant and sets the tone for the experience – a dining event that is more than just the "Farm To Table" moniker. This member of the KC Hopps family is led by Executive Chef Laura Favela, who not only uses local merchants, but quotes her sources on her menu.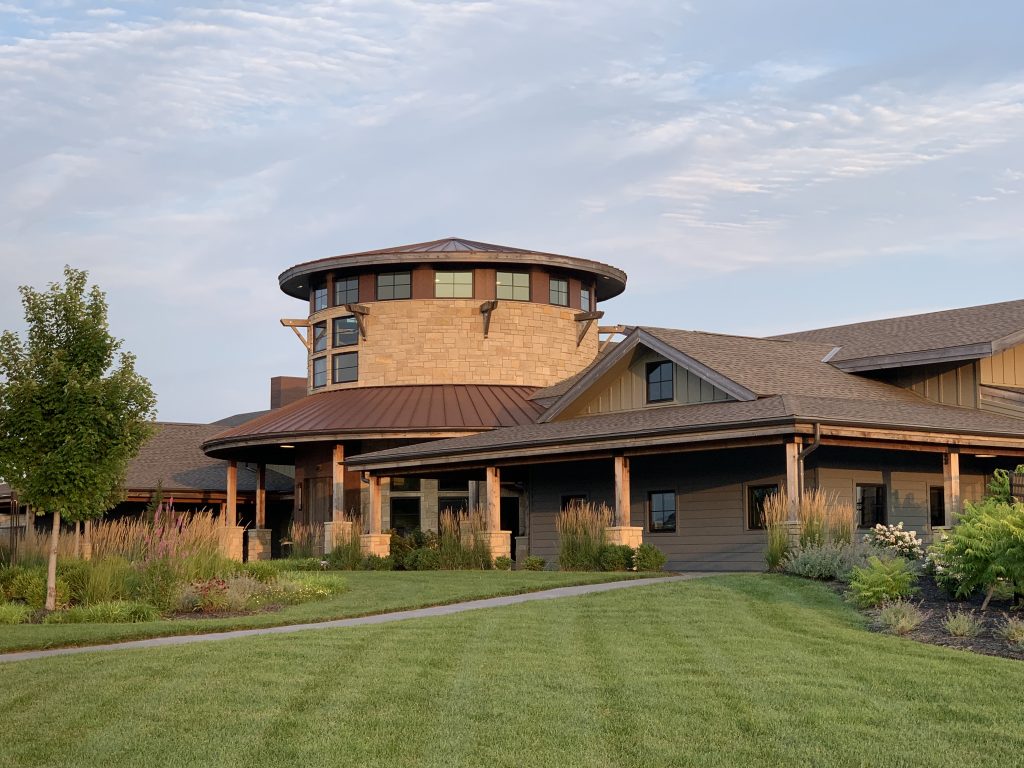 The whipped goat cheese from Green Dirt Farms was our choice of appetizer on a recent sunset-filled Sunday night. Served with garlic crostini, locally made honey, and prosciutto, it provided a light, tasty starter with our cocktails. As a few local restaurants do now, the Silo offers its version of an "Oak and Smoke" cocktail – Woodford Reserve Double Oaked bourbon, ginger syrup, lemon juice, honey, and Angostura Bitters, all smoked and poured tableside. We also opted for the Blood Orange Sangria, which was refreshing with white wine, Bacardi Rum, blood orange puree, white peach syrup, lemon juice, and pineapple juice. Other tempting appetizers included Grilled Royal Red Shrimp and Grits (with Palmetto Farms Grits), and the Burrata with City Bitty Farms' Micro Greens. 
Our delightful server, Olivia, recommended the Bison Burger from the list of sandwiches, although we were holding out for entrees. Also enticing was Chef Laura's Chicken Salad Sandwich made with chicken from a local Amish farm, and the Prime Rib Sandwich with a shmear of Boursin… but we skipped to salads and heartier fare. There is a delightful salad selection, and, once again, poor Olivia recommended something we didn't take her up on! She raved about the Salt-Smoked Beet Salad, with house-smoked beets, mixed greens, whipped goat cheese, and an apricot vinaigrette. What we did enjoy, instead, was a Pear Salad, with artisan lettuce, candied pistachios, pancetta, Manchego cheese, and a citrus balsamic reduction vinaigrette. We also enjoyed the Silo Boston House Wedge, served with Honey Crisp apples.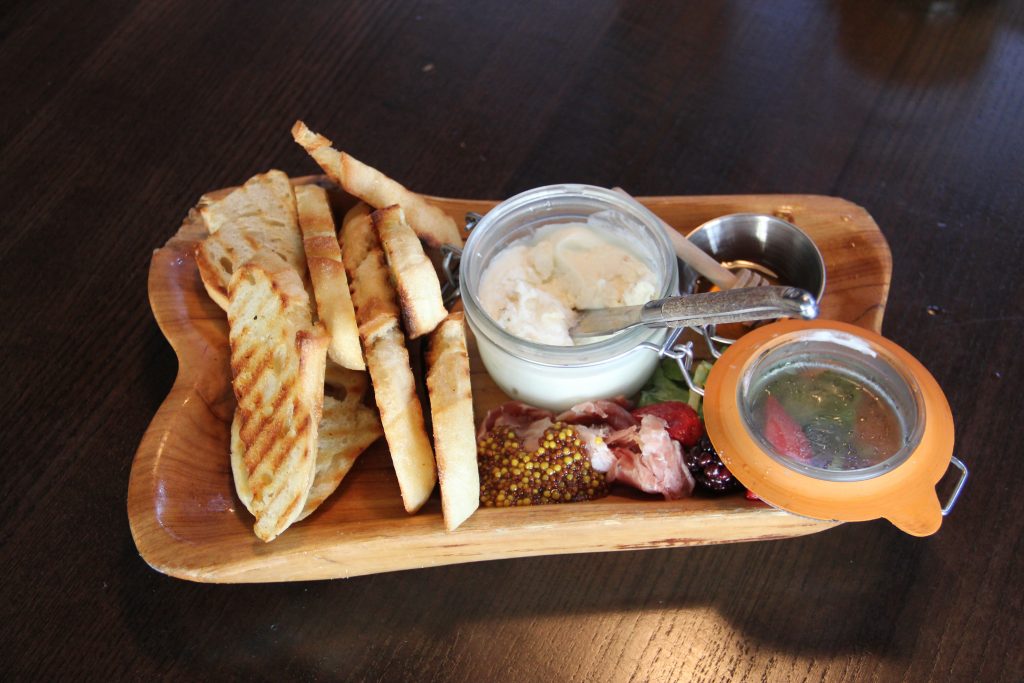 As the sun was continuing to set, and the sky was turning pink, we had a hard time choosing which entrees to call our own. In runner-up places, what we did not have, but will next time were Handmade Oregano Gnocchi, Lobster Truffle Verde Ravioli, Cast Iron Sea Scallops, Kansas Berkshire Pork Shoulder, or their famous Silo Half Chicken – fried with whipped potatoes and seared Brussels sprouts. What we did delve into were Shrimp with Angel Hair Pasta and the Boursin Beef Tenderloin. First, the shrimp. It is described as Grilled Royal Red Shrimp (as in the appetizer), and Olivia explained that it comes from very deep in the north Atlantic, and is a special variety. The shrimp were plump and delicious on top of a bed of angel hair pasta, and accompanied by a two-taste tomato sauce – a Marinara combined with a Smoked Tomato Cream sauce – and both were delicious. The Boursin Beef Tenderloin was cooked to order Prime Angus beef, served with asparagus and cast-iron Lyonnaise potatoes, laid on a red-wine demi-glace. 
As we learned from the table celebrating a birthday across the aisle, it is customary to order the Silo Signature 32-layer Chocolate Cake for dessert. Yes, 32 layers, it is. The towering temptation is meant to remind one of the silo, and we felt as if it could feed a silo of people! Chocolate mousse on very thin layers of chocolate cake sit atop an Amarena cherry chocolate sauce that has a bit of bitterness to it, which complemented the large confection. Also sampled was the Lavender and Honey Creme Brulee, which was a sublime combination of the interesting flavors. 
Besides all of the aforementioned options for wining and dining, the Silo also offers a Wine Reserve menu. Their curated collection represents vineyards around the world, and it offers a glass or a bottle of six Cabernet Sauvignons, a Chardonnay, and a Sauvignon Blanc. Each of the selections has been awarded a 90-plus rating by certified sommeliers. While a bit pricey, the descriptions sounded enticing and mouthwatering and can be professionally paired with fare from the menu. A private dining room might be just the place to test it out.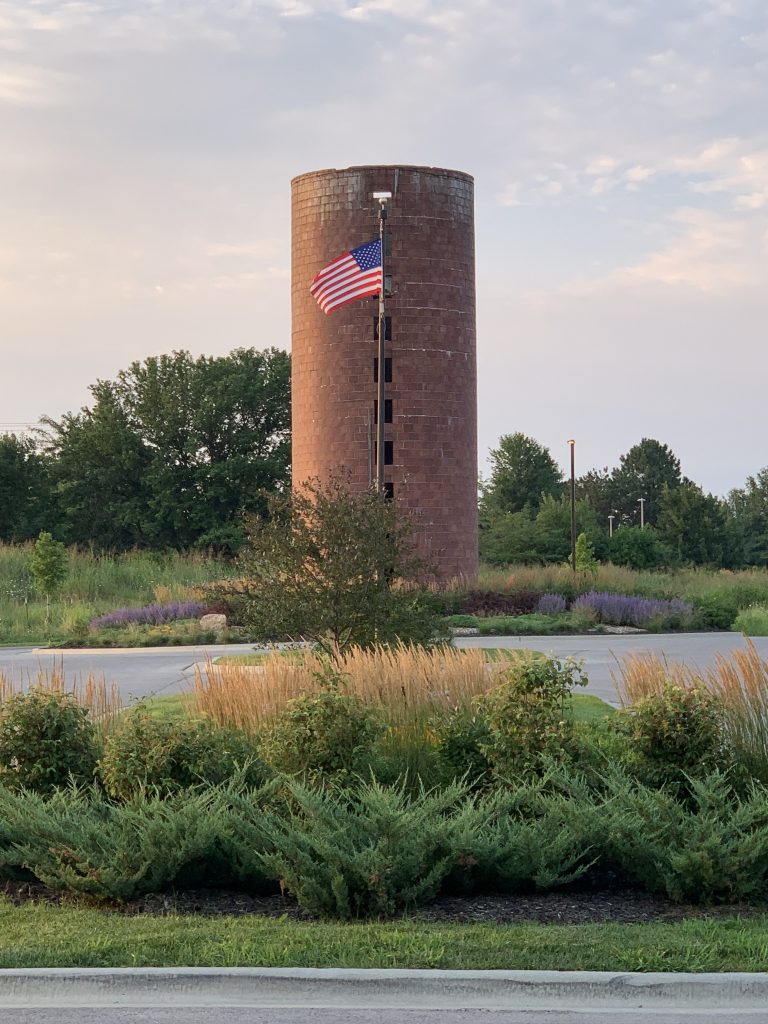 Wandering the grounds to work off a layer or two of cake made us ponder the history of the area. We are not sure whose farm the silo belonged to, but we reminisced about old farming communities and rail lines and the Strang interurban line. Lenexa was settled by Swiss, German, Belgian, and native-born Americans trying to subsist on crops and livestock. But, by 1929, a brick road between Kansas City and Lenexa had already accelerated the fascination with cars, and signaled the beginning of the demise of the Strang Line. Now a suburb with easy access, it was such a pleasant foray back in time accompanied by delicious food and knowledgeable, small-town, friendly service. 
Also featured in the August 23, 2021 issue of The Independent
By Anne Potter Russ
Want it spicy? Want it mild, want it fresh, want variety? Want original? Want a personality larger than life to recommend what is best? Want true Mexican fare with four…
An increasingly high demand for quality Thai food has brought about a third location for Penny and Doug Mufuka to Our Town. Also the proud owners of the Thai House…
Contemporary comfort food with a creative flair, convenience in Prairie Village, and local owners – what's not to love? Scratch Gourmet Express and Catering is the newest, and possibly most…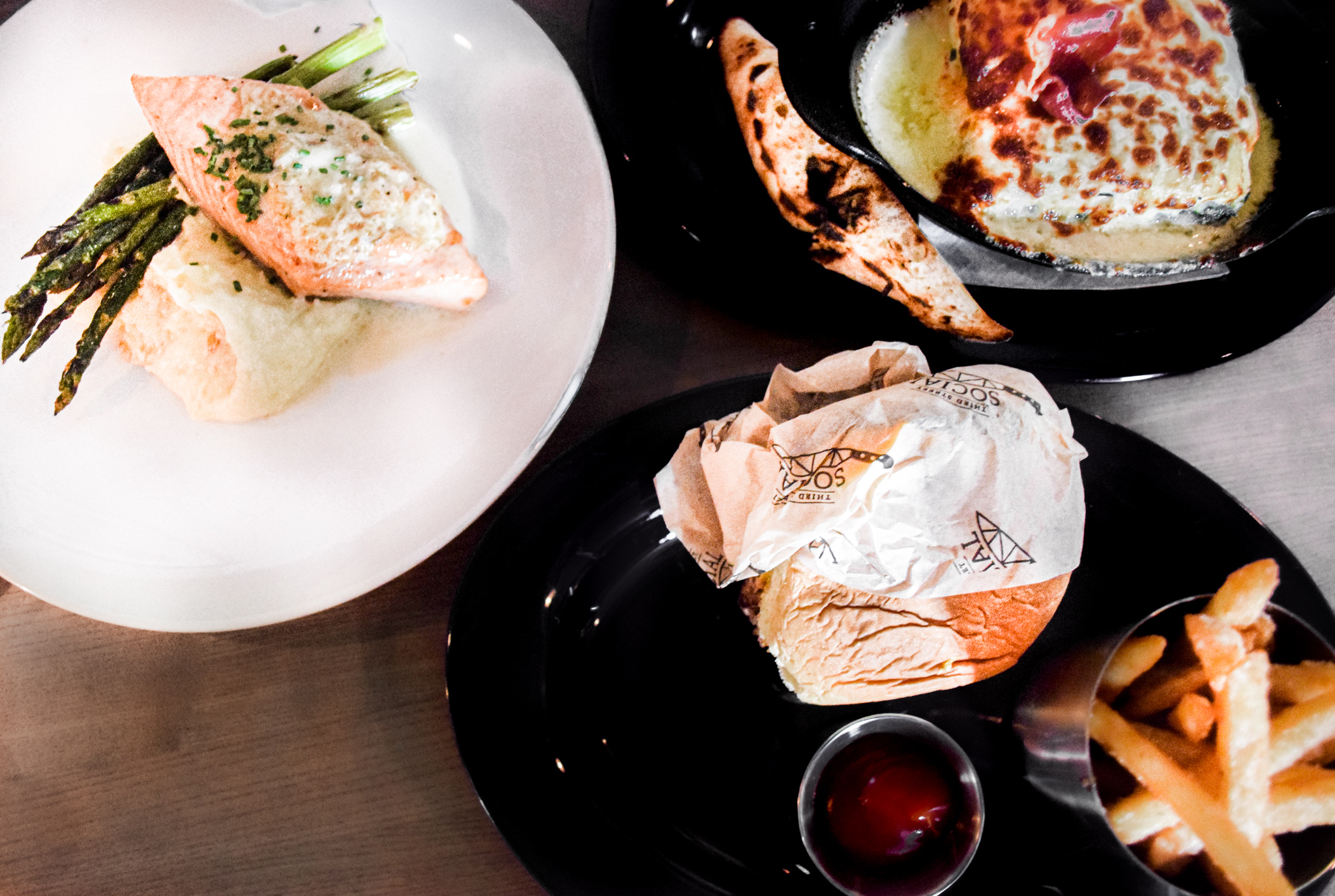 A nice drive to Lee's Summit would have been required until recently to access some of the most amazing comfort food – chicken and waffles – but not anymore! Andy…