Earl Altaire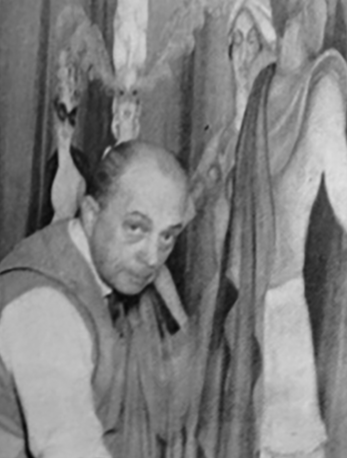 Earl Altaire (rhymes with Astaire, as in Fred) began life as Earl Altare, (he later added the "i"), in Our Town on December 27, 1901. At the age of 17, he enrolled in the Georgia Brown Dramatic School. In his first job, Earl displayed a great deal of talent, but not of the theatrical variety – the Abernathy Furniture Company hired him as a painter. His countenance graced our pages on March 22, 1924: a Strauss Peyton portrait shows a young man deep in thought, his hair and suit merging into the dark background. Earl was then appearing in the Kansas City Theatre's production of Booth Tarkington's comedy, The Intimate Strangers. Our drama critic, Giles Cain, noted, "Earl Altaire is the cleverest juvenile the City Theatre has yet captured. Hold to him." That wasn't meant to be. Earl and a young man named Kenneth Crawley started their own business, Town and Country Decorations, in 1925. During the late 1920s and early 1930s, much of Earl's time would be devoted to projects for hotels in the Southwest. Mary Coulter, the architect for Fred Harvey, was renovating La Fonda in Santa Fe. Earl was hired to paint 798 pieces of furniture. (Some are still in existence – and highly prized.) That job led in turn to another one: painting murals for La Posada in Winslow, Arizona, which opened in 1930. (Some references to his work there refer to him as a Santa Fe artist, but we claim him for Kansas City.) 
Advertisements appeared in The Independent in 1933 for Town and Country Decorations, then at 4704 Broadway. By 1940, the business had relocated to 404 West 47th Street. In addition to running an interior design studio, Earl and Kenneth also sold items suitable for wedding gifts. 1947 saw Earl at work on a different type of set design, envisioning ruins, village vistas and street scenes for a French Street Fair that June as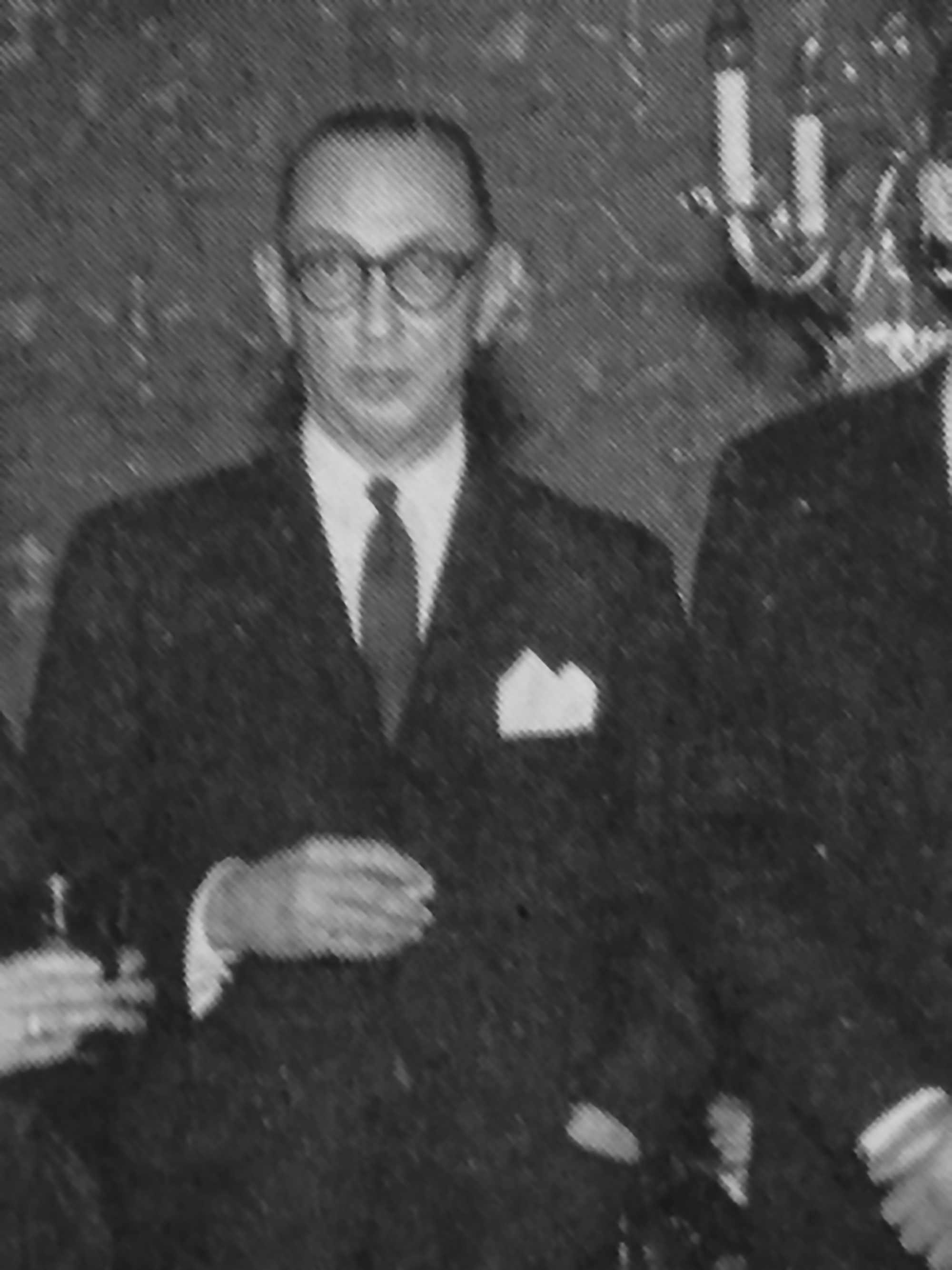 part of a reunion for soldiers from the 35th Division. Kansas City Art Institute students created sketches and did the painting. Earl and Kenneth moved their business, Altaire and Crawley, to a new building at 919 West 47th Street (at the corner of 47th and Belleview) in 1952, and they celebrated with a gala opening at which tea was served on June 27th. Our scribe depicted the new location as a "Mediterranean type building" with an "Italian pink facade," a "wrought iron gate" and a "malachite green entrance door." Earl specialized in residential interior design, but he also did projects for Jack Henry's, Woolf Brothers, Harzfeld's and Swanson's, (all were stores on the Country Club Plaza), in addition to Indian Hills Country Club and Commerce Bank. In 1954, he created murals for the Mardi Gras Room at Putsch's 210 on the Plaza.
Earl's home for many years was at 5151 Wornall Road, just up the hill from the Plaza. As described in our magazine, "His own charming house on Wornall Road reflects the artist's keen interest in gardening, and a rare sight are his tulips in the springtime." Earl's parents lived with him. His father died in 1946, and his mother resided there until her death in 1966.  Theater was his "first love," and Earl was by no means done with it. In the summer of 1955, he took on a new role. At the Bell Road Barn Playhouse, he appeared as the detective, Sergeant Rough, in a production of Angel Street, which he also directed. By February 1956, he was hard at work, organizing The Players. They performed three plays by Noel Coward on two evenings in April for sponsors and patrons, with plans for a June opening. Notable was the location: "The seat of all this exuberance is the old barn at Woolford, the Herbert Woolf country place at 83rd and Mission Road, Johnson County. The setting, we're told, is spectacular and among its props is the nostalgic wrought iron balcony rail lifted right out of the old Tootle Opera House in nearby St. Joseph." Earl was functioning as actor, director and producer. He reprised his role as Sergeant Rough during the 1957 season. The Players soon became The Barn Players, the name by which the troupe is still known today. Unfortunately, Earl did not live long enough to be part of many productions. He died in May 1959 at the age of 57. As his obituary noted, "Perhaps the role that he most enjoyed was that of Gramps in On Borrowed Time, a role that he played with rare sympathy and sincerity." 
Kenneth Crawley continued the business they had started 34 years earlier. 
His sister Helen Crawley Murray was his colleague for a number of years. When Kenneth died in 1976, The Independent stated, "While it was the late Earl Altaire who had the dramatic flair, it was the mannerly and thoughtful Kenneth Crawley who provided the stabilizing influence." As for the Barn Players – Chicago is the next production, scheduled for March 1st through the 11th at The Arts Asylum in Kansas City.
By Heather N. Paxton
Also featured in the February 17, 2018 issue of The Independent
When Martha Deardorff Shields and Edwin W. Shields began building Oaklands, they had been married for more than a dozen years and were the parents of a daughter and a…
Who remembers Alexander Woollcott? For some, what comes to mind is that he was a member of the Algonquin Round Table and a writer for The New Yorker magazine during…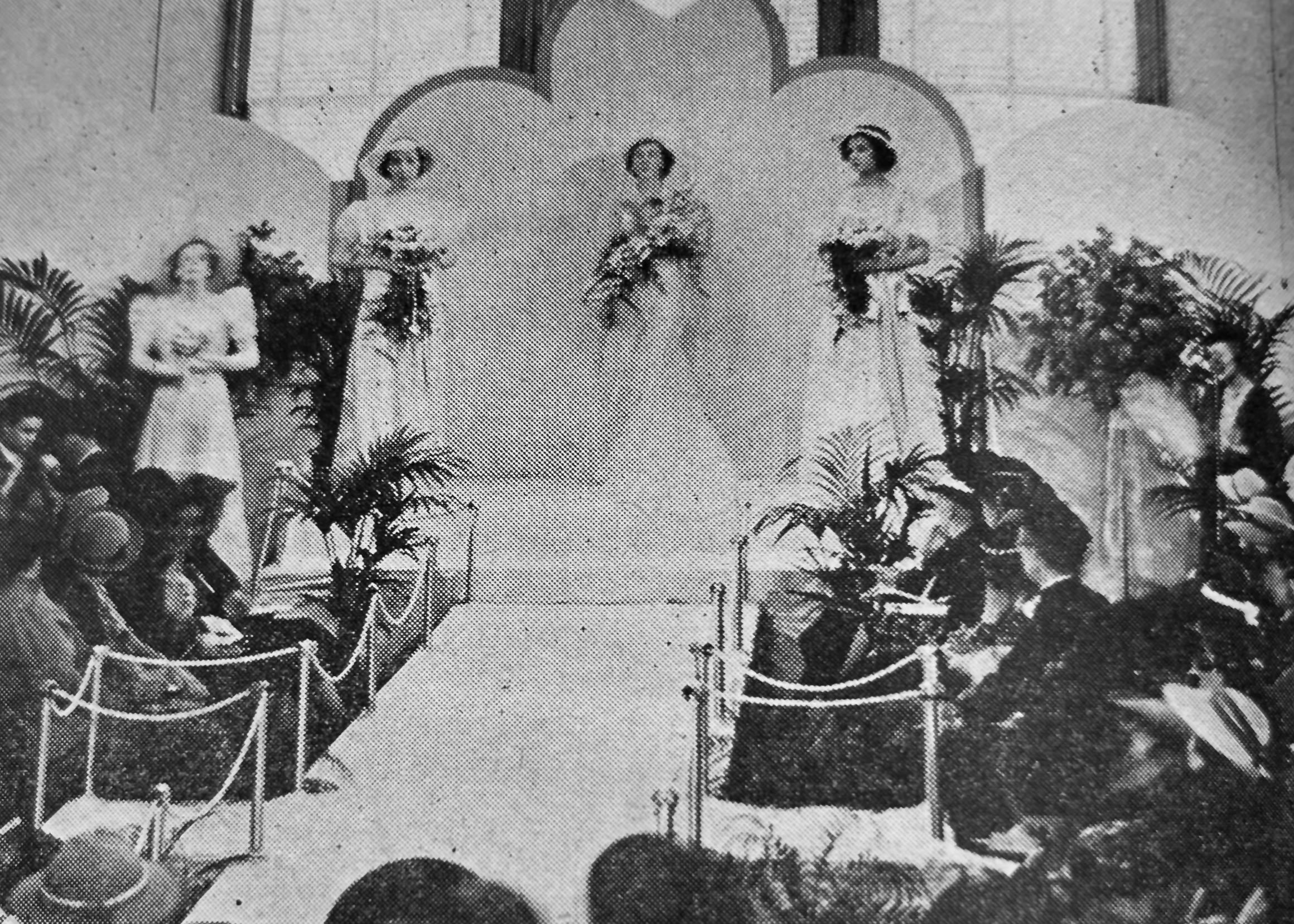 The third floor of Emery, Bird, Thayer was the site for a May 1937 fashion show featuring everything from beach togs to gardening overalls to bridal dresses, as they were…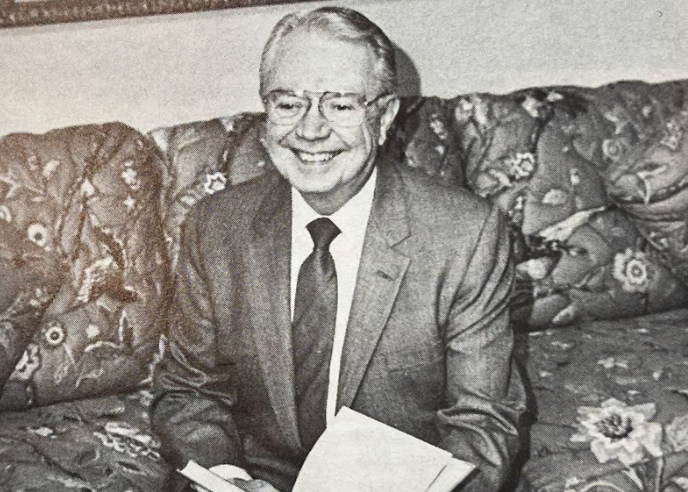 Harold D. Rice learned about community service at an early age. The son of Atha C. Dewees Rice and O. Lee Rice grew up at 4735 Virginia Avenue, in a…