Happy Holidays!
Need inspiration for your holiday shopping? You'll find it here. Ours isn't the most practical approach – the biggest item on our wish list is a time machine. (Imagine Santa Claus with his fingers plugging his ears, singing "La la la la" in a less than festive manner. Oh, well.) In 1950, for the darling who had been extraordinarily good, Jaccards was offering diamond-platinum earrings for the bedazzling sum of $2,300 per pair. (No, we don't imagine we would have been unwrapping those.) An emerald-cut diamond ring set in platinum retailed for $950, but we expect our beau (yes, we like to think we would have had one) would have objected to the symbolism of it. (A free spirit, that imaginary mid-century Adonis.) Armour Motors was offering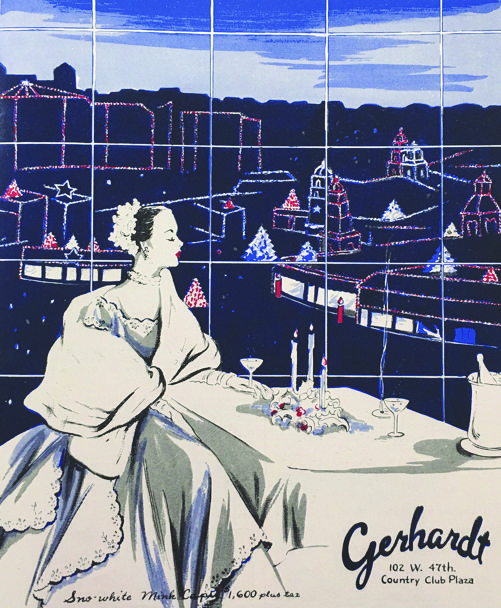 your choice of a 1951 Lincoln or a 1951 Lincoln Cosmopolitan for a little more than $3,000 with heater and radio. (With the jewelry, you had to provide your own heat and music, but we still think it would have been worth it!) McGrade & Benton's ads heralded a cruise to the West Indies from New York and New Orleans. The trip ranged from 10 to 18 days, with prices set at $200 and up. What might we have purchased and had gift-wrapped? Men's brocaded silk pajamas from Woolf Brothers came in an array of colors (blue, gold, gray, maroon, or green) for $25. (Yes, our boy might prefer gold, but we would buy him the blue ones and put the receipt in a separate envelope for easy exchange.) He might be hoping for a Hoffman 16-inch rectangular picture television. The ones at Peck's came in colonial maple cabinets for $459.95 each, plus tax, while Jenkins Music Company had them in traditional mahogany for $448.95, plus warranty. Our preference would be the one in mahogany – bought with part of his holiday bonus. After all, we need to keep him bewitched (it's 1950, after all), and that cuts into our budget. Maybe we would run to Swanson's for a Persian green net dress embroidered in gold. In that case, we might stop by Harzfeld's for bras by Madame Adrianne for evening. White or black? Oh, both, we guess.
Rothschild's touted a white crepe all-over bugle bead embroidered gown with a trailing chiffon stole. Now, that would be exactly what we would fantasize about wearing while standing under the mistletoe. Really, though, we must give him something nice, too. Leather goods – including suitcases – from Jack Henry? One or two of The Palace's handmade silk ties, priced from $8.50 to $12.50? A couple dozen of the snowman hi-ball glasses from Robert Keith? At 60 cents apiece, they would be divine for that party we're dying to give – and it could be at his bachelor quarters, so much bigger than our career girl's roost. Perhaps, in the afterglow of the party, he might propose. Drunk with love or whiskey or afraid of being left to do the dishes alone, he just might. It could happen. In that case, we would need to put that mahogany and leather desk, made by Sligh-Lowry and complete with nine drawers, on layaway at Mehornay, if the manager will let us. (For $118, it seems like a suitable engagement present. Besides, he already has a watch. He looks at it far too often while waiting for us to finish putting on our lipstick.) Then we begin the scavenger hunt for our trousseau. First stop: Farrar's, for lingerie in eye-catching colors, such as Blue Fantasy, Aquamarine, Flame, Midnite Black, Dawn Pink, Star White, Yellow Magic, and Dream Mist. What did you say? Register for frying pans, a toaster, dish towels, and kitchen aprons? Oh heavens, no! Our imaginary 1951 calendar finds us more in love than ever – and going out every night!
HAPPY HOLIDAYS – AND MAY ALL YOUR RESERVATIONS BE HONORED IN 2019!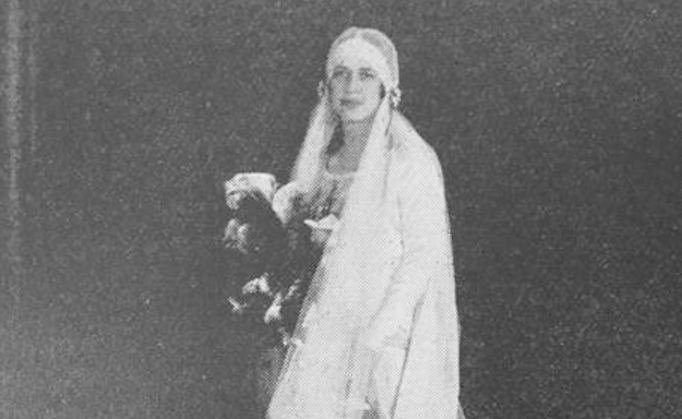 In 1942, Random House published Instruct My Sorrows, a first novel with a distinctly unusual author's bio: "Clare Jaynes was born some thirty years ago in Kansas City and again…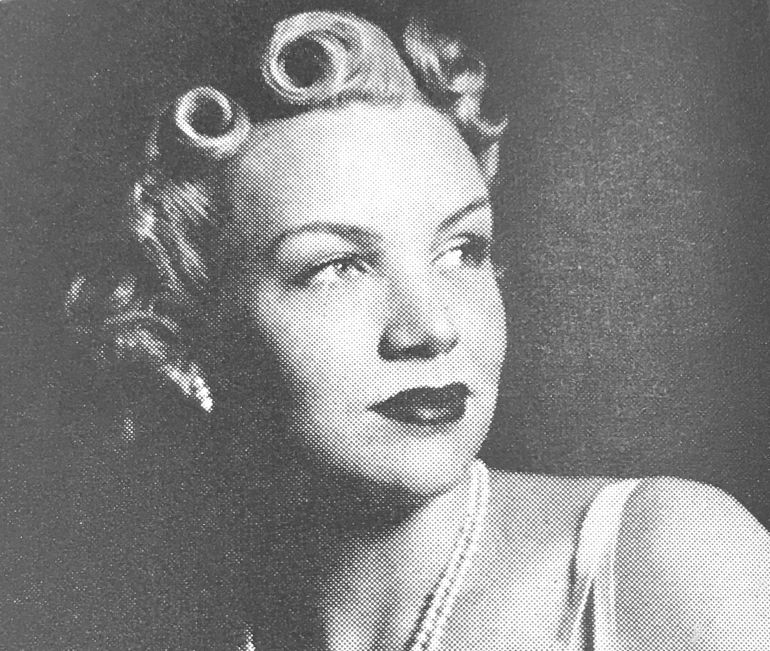 Are these the eyes of a killer? Technically, no. All that was years in the future… Back in July 1939, our scribe wrote glowingly of a young woman who graced…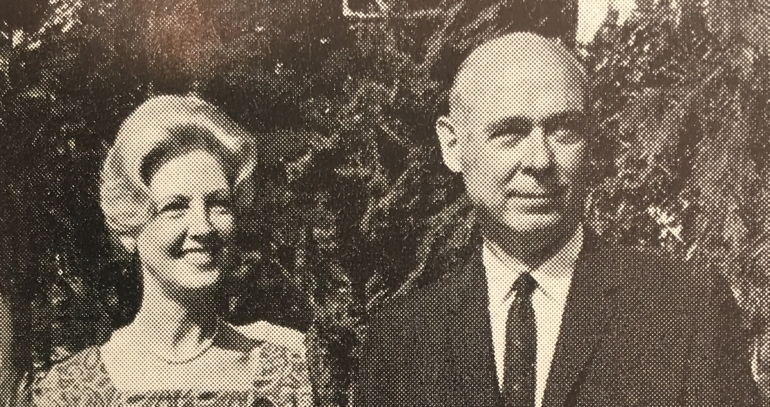 She married a jazz musician. That doesn't completely explain Tillie Heyle's love for the Conservatory, but it's a good start. During his college days at the University of Missouri, Alvin…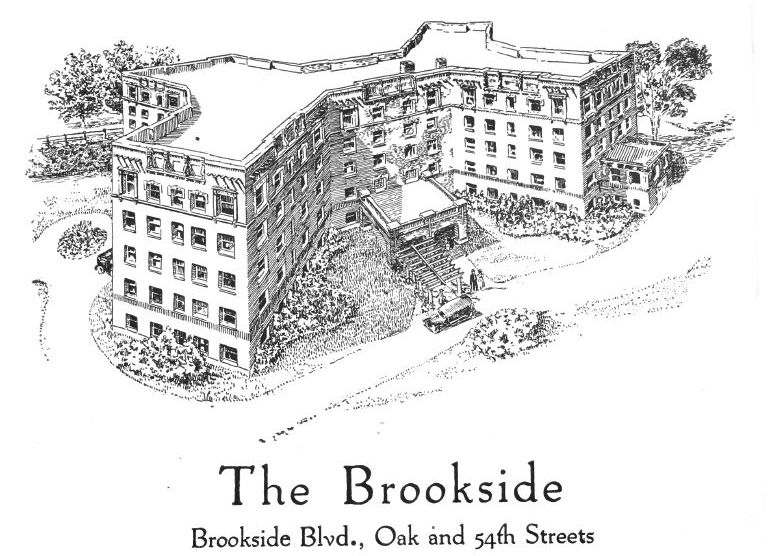 Author's note: A decade ago, Michael Churchman wrote Storied Halls: The Brookside Hotel, Treadway Hall, and the Crestwood Condominiums Through Ninety Years, and this scribe is heavily indebted to him…