Home Sweep Home: Prepping Your Home For The Market
Two and a half years ago, when I was 38 weeks pregnant, my husband and I decided it was a good time to move. We bought a house in a coveted area of Prairie Village without really giving it much thought. We followed our gut, and, in my case, my about-to-pop pregnant belly, and decided to go for it. 
Since our baby count went from one to two, the expectations of having showings and keeping the house clean were nearly impossible to meet. So, we moved into our new home after a quick closing, and made the two-mile trek across the state line. 
We were overconfident in our first home thinking it would sell quickly. Months went by where we questioned our intelligence on making such a rash life decision. We had a great agent and a fabulous cape cod, it was just not the seller-friendly and on-fire market that we are experiencing today. Seven months and a whole lot of sleepless nights later, our home finally sold.
Our settled down story is certainly no fairy tale, but it is a lively example of the fact that there truly is no perfect time or perfect stage of life to pull the trigger on moving. With the market as unbelievable as it is today, selling your home can be effortless and successful if you work with the right people. I talked with real estate agent Kristin Malfer and professional home photographer Samantha Ward to simplify the details to a successful sell.
Malfer Makes It Happen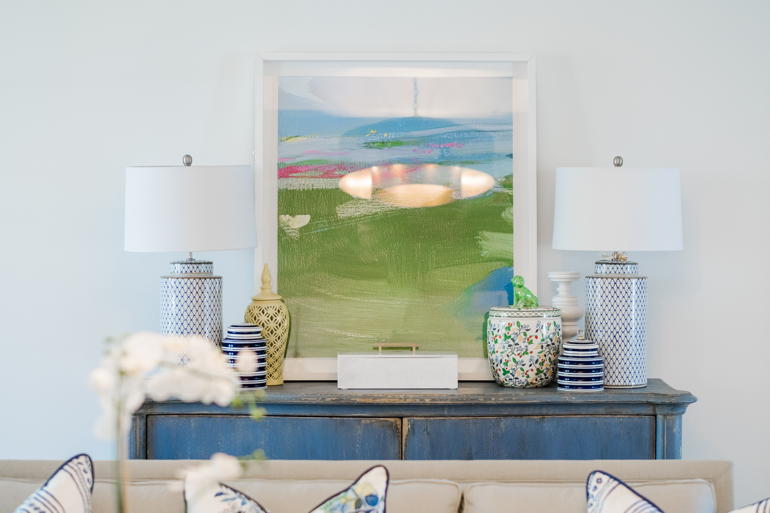 As a soccer mom in training, I spend a good chunk of my day cruising all around Our Town. My eye is always drawn to the Malfer & Associates signs, with the familiar smile of the team's leading lady, Kristin Malfer, that pop up in yards. 
Kristin has grown her team over the years using her powerhouse personality, combined with her past experience of interior design, and built a real estate empire. If you are considering riding the high tide of the current market wave, Malfer & Associates is a perfect partner to make the magic happen.
"The Kansas City housing market is unbelievable! In 20 years, I have never seen a market like this!" exclaimed Kristin. Malfer & Associates is seeing clients' homes sell for crazy-over-asking prices. They have seen an insane number of showings, multiple competitive offers, and have helped their buyers create buzz to win the deal. For sellers, the Malfer way includes a concierge service, which gives clients the confidence to prep their homes for a successful sell. 
If your finances do not allow for you to buy a home and then sell, which is a common concern, you might have to weigh the options of where you will go when your house sells. "The rental home market in Kansas City is limited. However, we use resources of community connections to find temporary housing options. We help sellers understand the financial gain of the dreaded double move," Kristin said.
With interest rates expected to stay fairly constant during the next few years, now is the time to ride the wave while it's here. The first step in Malfer's complimentary home valuation includes a home visit to evaluate your home to give pricing, suggestions, and direction to giving your home new life. "We always encourage our clients to neutralize their home, from paint colors to cutting the clutter to adding life to the front porch for instant curb appeal that shouts, "wow, they really love their home!" shared Kristin.
Malfer & Associates is a one stop seller shop with their incredible in-house staging services. They offer various staging packages that transform a home with the help of their expert designer direction. The simplified, fresh look of furniture staging, mixed with guidance to reinvent common living spaces, not only opens opportunities, but also the eyes of buyers as they walk in. "You have three seconds at the front door and three seconds once they walk in to win over a buyer. We know how to best use those short seconds to make a lasting impression," added Kristin.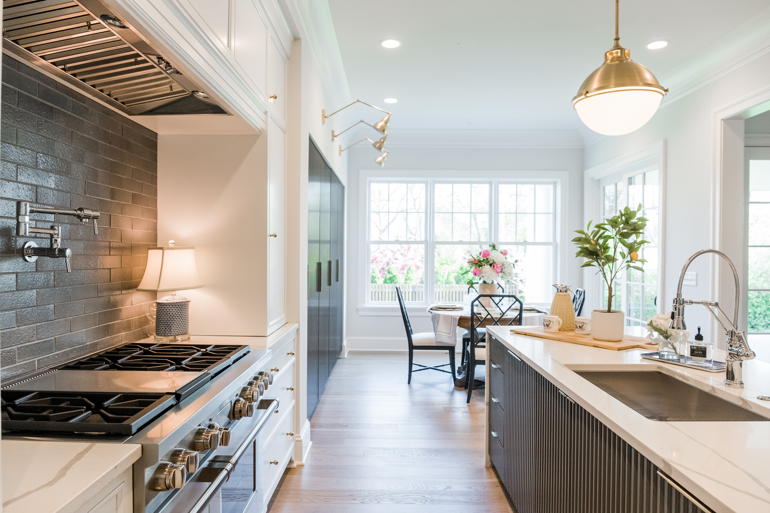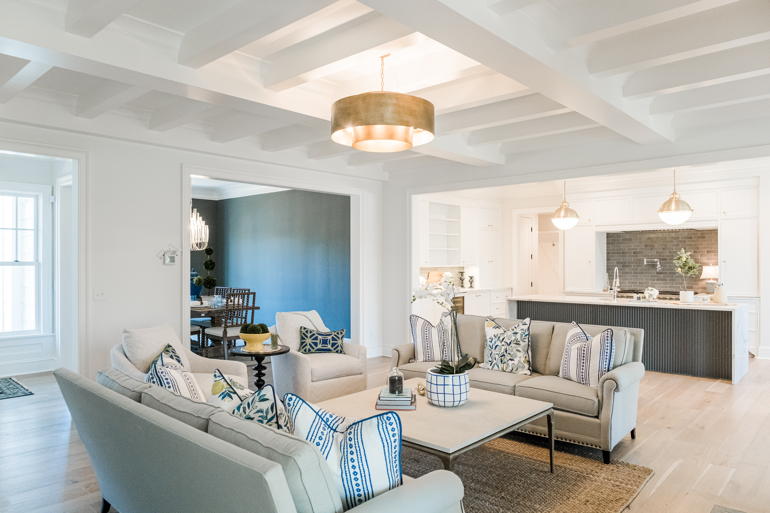 Photo Credit: Bailey Pianalto Photography
Picture Perfect
As a small business owner, I have learned the importance of investing in professional photography and have learned to appreciate the power of a polished, concise look, especially in today's digitally driven world. Picture KC, owned by husband and wife team Samantha and Asa Ward, specializes in providing superior real estate photography. The driven duo combine Samantha's background of underwater and tourism photography and Asa's construction career to best understand space and knowledge of design and architecture.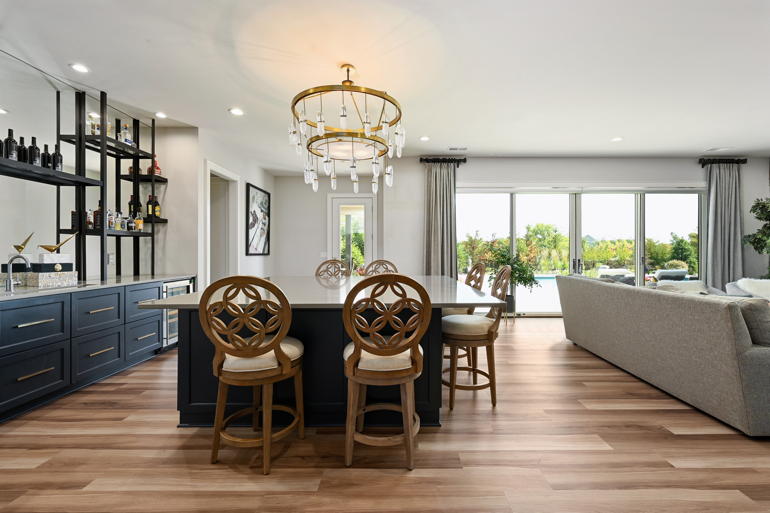 With a unique eye for seeing things differently, Picture KC has built its success on offering a high quality experience for agents and their clients. Most realtors invest in Picture KC as an added perk to providing their clients innovative marketing tools and photography that capture attention and direct detail. "The first thing buyers see are the photos online. It determines their first impression of a home before they even decide if they want to look at it in person. A great home may be overlooked after a few swipes if poor quality photos are misrepresenting the home's value," Samantha said.
Picture KC offers a wonderful resource on their website, The Home Prep Checklist, which is a guide to help obtain the best results from a photography session and home showings. After reviewing the list, the top three takeaways to declutter are:
Prepare the lawn by trimming grass, taking out dead plants, and removing all vehicles from the driveway.

Remove all exposed items, such as cables, newspapers, kids toys, and personal photos. 

Clear off countertops in the bathrooms and the kitchen, including soap dishes and appliances.
"Clutter is amplified in a photo, and it can quickly turn a buyer off. A clean slate and a home free of clutter and noise, paired with fantastic lighting, is the key to spatial enhancement through photography," Samantha said.
Just like clutter in homes, poor quality photography can cause the true meaning and message of a home to get lost. With the help of a trusted agent and innovative photography, you will be handing over the keys to a new owner in no time. As the inventory of homes continues to hit unheard of market milestones, the time is now to get up, get going, and get the showings flowing.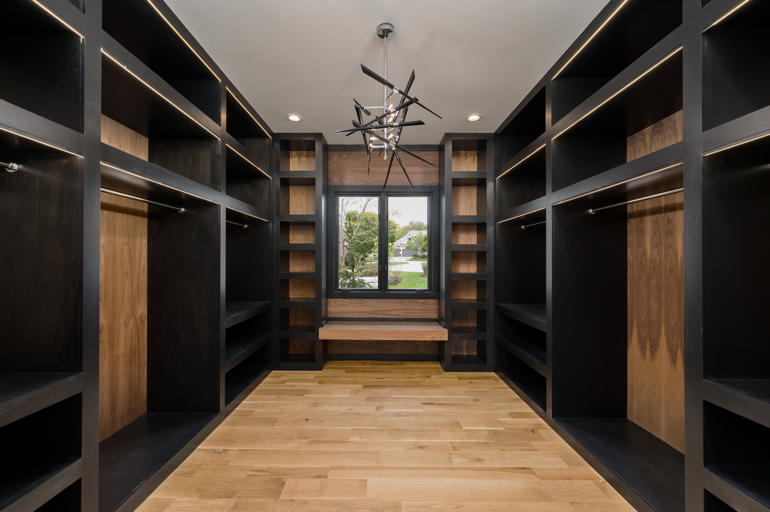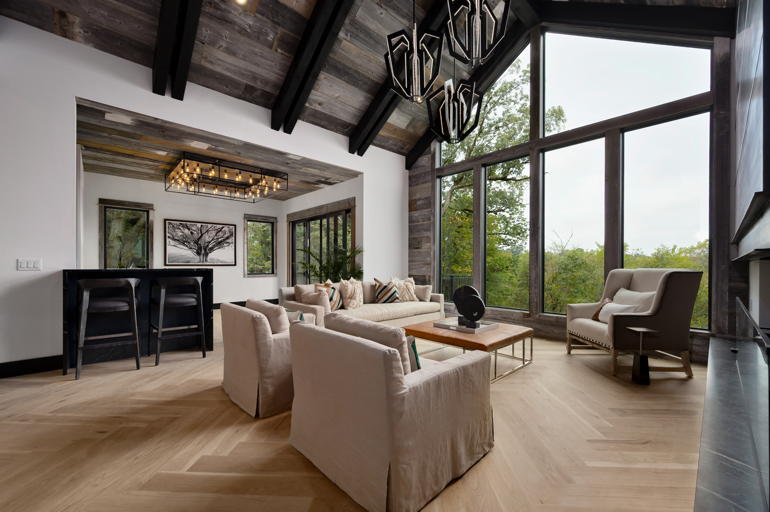 Photo Credit: Samantha Ward Photography
Also featured in the May 15, 2021 issue of The Independent.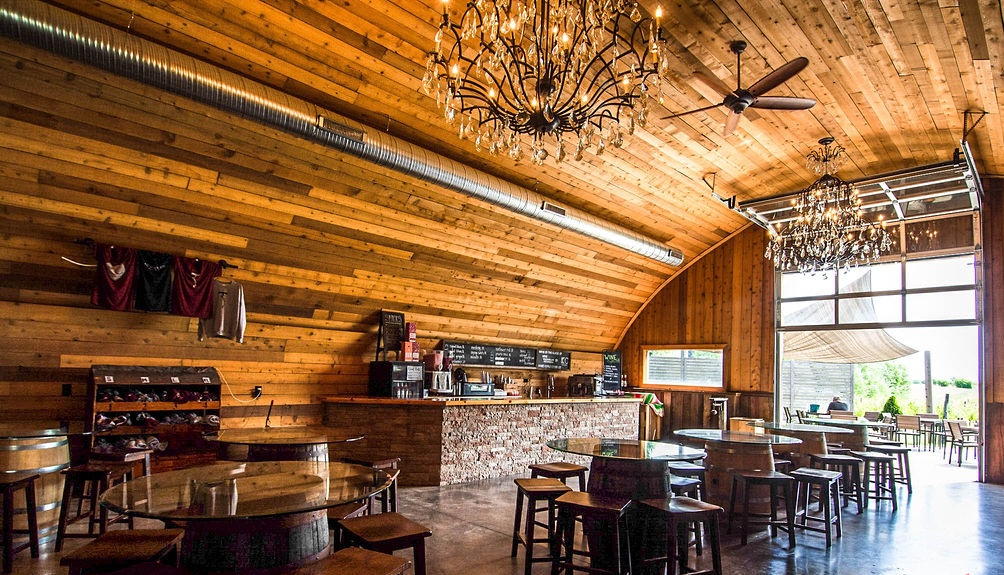 We recently returned from a fabulous trip to Napa Valley where we sipped wine and soaked up the sunshine while learning to appreciate the art of winemaking. We listened to…
Another piece to the perfect day is having guests come from near and far to celebrate the love of two people they care about. Whether you're thanking guests when they…
Wedding season is back, and it is better than ever! The celebrations are elevated, and the guests are elated to be part of the party. With so much love and…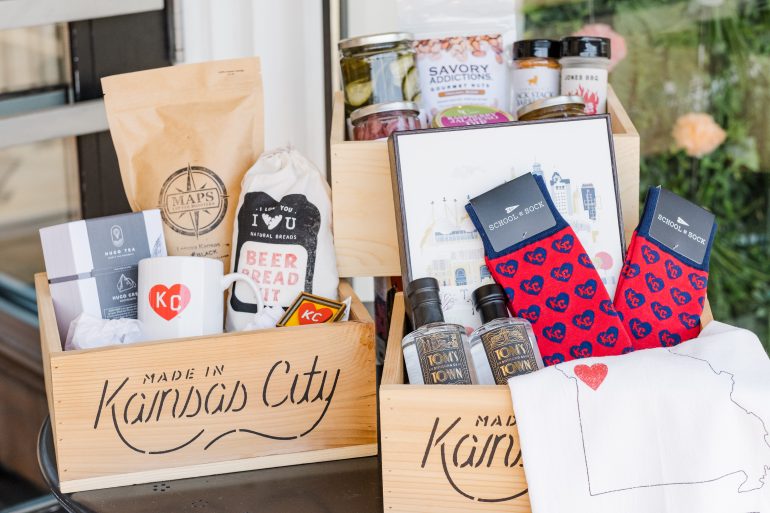 My favorite part of my wedding was having my absolute favorite people around me for an entire day. It really is a rare treat to have the most important people…