Toast to Olde Tymes – Camp Sosawagaming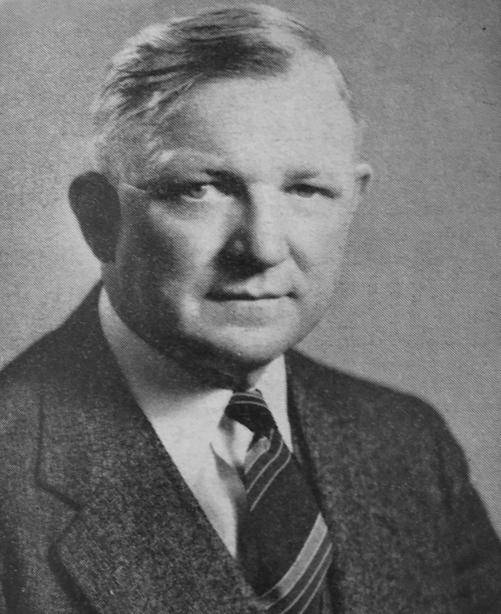 Louis L. Touton was an educator for many years, but he is best remembered as the head of Camp Sosawagaming (sometimes called Camp Soso or Camp So-So) in Big Bay, Michigan. The boys-only camp was sited where Yellow Dog River adjoined Lake Superior. In earlier times, the area had been home to members of the Chippewa and Sioux tribes. In the waning days of the 19th century, John M. Longyear of Marquette, Michigan, built the Sosawagaming Club there. It was meant to attract visitors from Chicago and Detroit, in addition to Marquette, but that didn't last. For some years, John kept it as a rental property. Among the tenants were Bertha Honoré Palmer, who was better known as Mrs. Potter Palmer of Chicago. (Her parties were legendary, and it seems she selected this as a spot for summer fun.) Next came Clarence E. Snyder. He was in charge of a school in Florida, and thought summer classes could be held there. A few years later, in 1914, Louis became the school's summer athletic director. From 1917 on, Louis ran it as a camp. He purchased the property from John in 1930. The last summer that camp was in session was 1945.   
Louis, who was born in 1886, came from a large family in Wisconsin. One of his siblings was Dr. Frank Touton, who taught mathematics at Central High School from 1904 until 1911. (In later years, Frank and his family lived in California.) After attending the University of Wisconsin, Louis started teaching math at Central in 1908, and continued for nine years. He also was a coach at the school. 
Louis was more than five years younger than Frank, but the two found their brides at almost the same time. Ira L. Cammack, who was the assistant superintendent of schools, sometimes gave parties for teachers. His daughter, Edith Louise Cammack, met Frank at one of these events. The two married in April 1912. Less than three months later, Louis tied the knot with Mary Brandt, (who, according to some accounts, may have been known as Mae). Edith and Frank eventually moved out west, where he was vice president of the University of Southern California. Mary and Louis stayed in Kansas City, ultimately residing at 435 West 62nd Terrace. They became parents of a daughter, Margaret, and a son, who was named for his father, but was known as Jim.    
After leaving Central, Louis was a teacher at Country Day School for one year and then taught at Northeast High School before joining the faculty of the Junior College of Kansas City in 1921. (Even in publications, it was generally referred to as Junior College or as Kansas City Junior College. The school was founded in 1915 as the Kansas City Polytechnic Institute, in part thanks to the actions of Frank's father-in-law, Ira, who, by then, was the superintendent of schools. The name was changed in 1919. It was the predecessor of the Metropolitan Community College that exists today.) Louis spent the rest of his academic career there, instructing students in engineering, drafting, and math. During World War II, he also took charge of the Civil Aeronautics authority program. 
For three decades, the Toutons' summers were devoted to Camp Sosawagaming. Louis was "Pa" Touton to the campers, and Mary was "Ma" Touton. A considerable number of the boys were from other parts of the country, but many came from Kansas City. Some of their names would be well-known to readers of The Independent in the decades ahead, such as Dr. Richard Blim, Evans Folger, Irvine O. Hockaday, Sr., Earl S. Katz, Kenneth Krakauer, William Lunt, Lee Lyon, Charles Schmelzer, Dr. F. Copeland Shelden, Dr. Russell Shelden, David O. Smart IV, Robert L. Smart, Albert Thomson, and William C. Thomson.
At camp, the boys were kept busy with a variety of activities, including archery, canoeing, swimming, horseshoes, baseball, tennis, and plenty of fishing and hiking.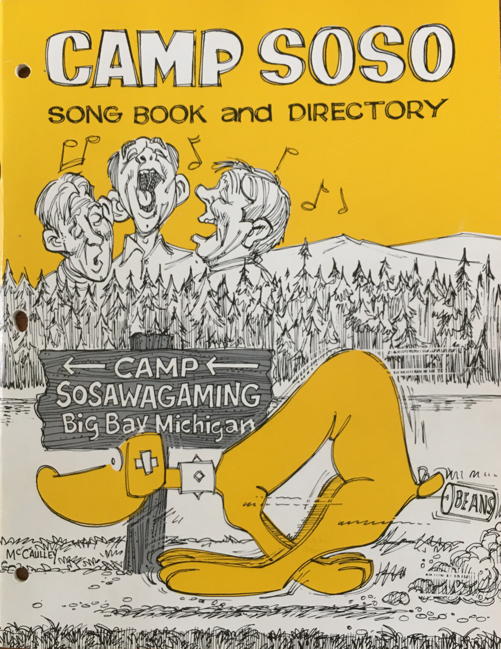 Softball games were held on weeknights. Some evenings ended with ghost stories around the campfire. There were even the rare occasions of dancing and dining at a nearby camp for girls. (It seems likely that this was Camp Cha-Ton-Ka, which was located on Lake Michigamme, and often advertised in The Independent. That said, some of the fellows later remembered it as Kech-U-Wa.) The field trips were notable for campouts, mine tours, movies, and shopping (primarily for blankets and lanterns). The annual banquet, complete with speeches and awards, was held on the last evening before everyone departed for home.       
Louis was only 60 when he died in June 1946. His final minutes were spent at Junior College, which was then located at 3845 McGee Street, (formerly the Westport Junior High School). He was in the basement, assisting students with their caps and gowns for commencement. As the Star reported, "Mr. Touton was to have been the last faculty member to enter and take his place on the stage. But he was not present when the auditorium doors were closed. Others of the faculty noticed that the chair which had been saved for him, on a rear corner of the platform, was still vacant." Louis never made it upstairs. At the end of the program, his death was announced by Dean A.M. Swanson. According to Louis' death certificate, he died of acute coronary occlusion. (The Star noted that it was Mary Touton's recollection that Frank Touton had suffered a stroke that proved fatal while attending the baccalaureate services at the University of Southern California. Louis died only a few days after the tenth anniversary of Frank's death.)  
The Star eulogized Louis in the column "Sporting Comment" a few days later: "Louis Touton was a happy fellow with boys. His success in many years of running a boys' camp tells you that. He knew boys and liked them, he knew how to handle them, how to bring out the best in them, and many a Kansas City man who in younger days spent happy hours at Louis Touton's [Camp Sosowagaming]… came to sorrowing moments when he learned of the death of the old coach and camp master."       
Decades after his death, campers fondly remembered "Pa" Touton. In the early 1970s, a booklet titled "Camp SoSo Song Book and Directory" was published. The booklet was the creation of William D. Grant, Henry L. Jost, Jr., John A. P. Leiter, Robert M. White II, and Frank Paxton, Jr., all former campers, along with numerous correspondents, and several secretaries, including Edith Kenn. It featured whimsical artwork by Bud McCaulley. The booklet was dedicated to Louis: "His sportsmanship, keen moral sense and reverence inspired thousands of boys to new and higher levels in their individual struggles for self confidence." The first stanza and refrain of the lyrics from the song "Old Camp Soso: I Love Thee" (sung to the tune of "Little Brown Jug," for those who remember it) record the fondness the boys felt:
"We camp up in northern Mich / And there we catch the finest fish / The pickerel, pike and the big muskie / You should hear us sing in glee!
"Ha, Ha, Ha, You and me / Old Camp Soso, I love thee."
Also featured in the May 15, 2021 issue of The Independent.
By Heather N. Paxton
When Martha Deardorff Shields and Edwin W. Shields began building Oaklands, they had been married for more than a dozen years and were the parents of a daughter and a…
Who remembers Alexander Woollcott? For some, what comes to mind is that he was a member of the Algonquin Round Table and a writer for The New Yorker magazine during…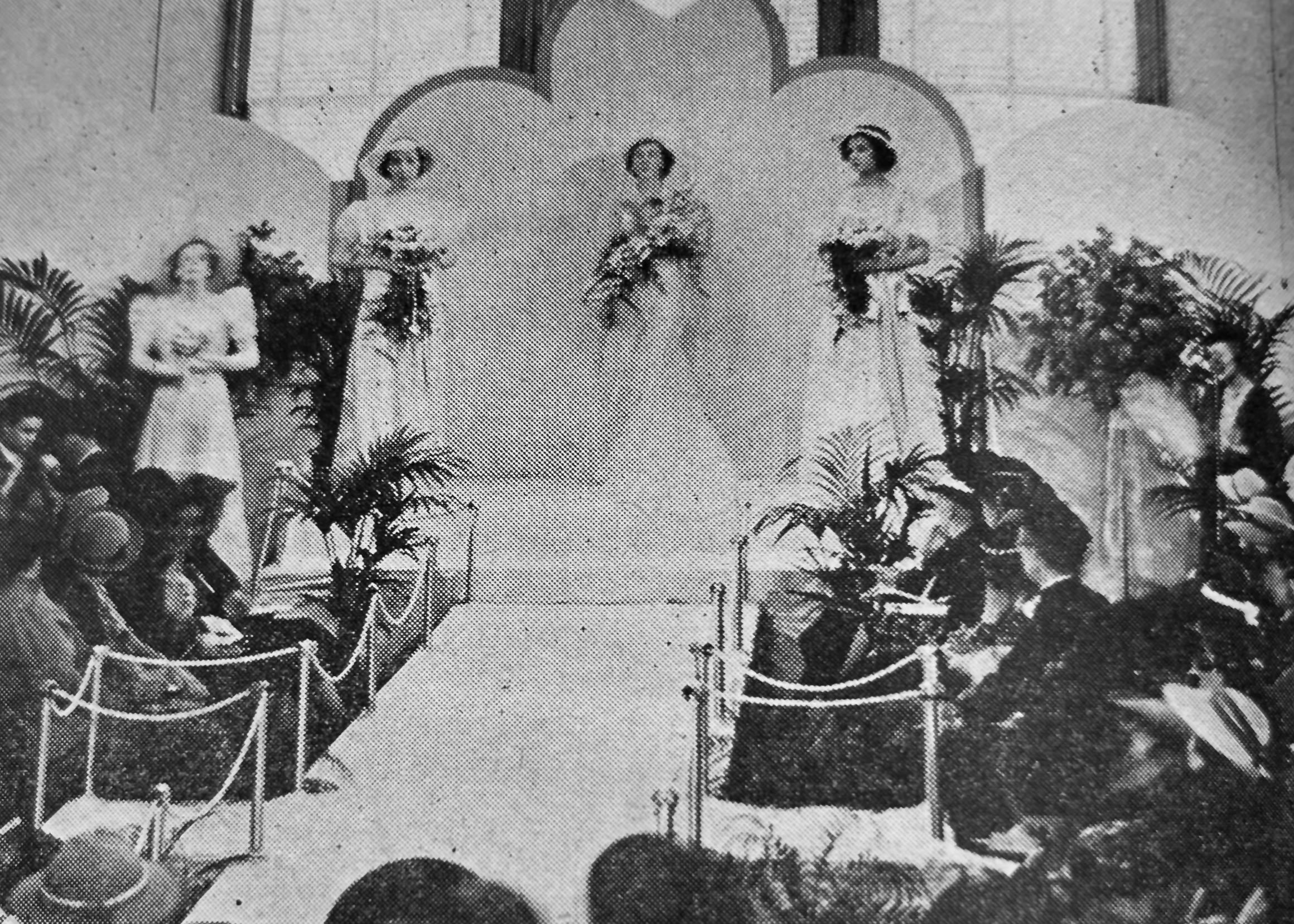 The third floor of Emery, Bird, Thayer was the site for a May 1937 fashion show featuring everything from beach togs to gardening overalls to bridal dresses, as they were…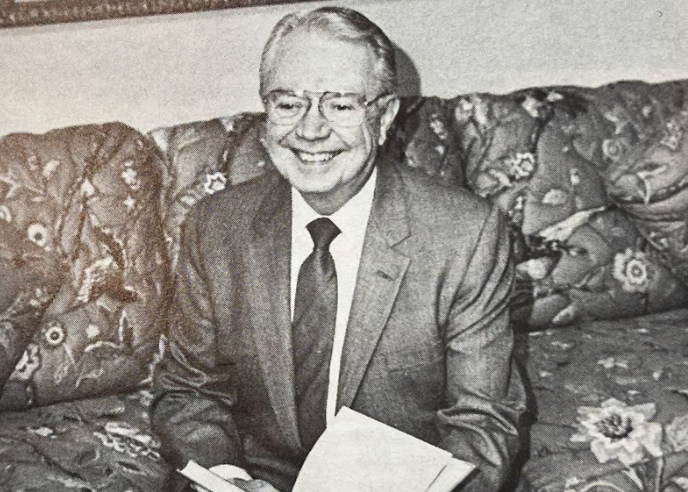 Harold D. Rice learned about community service at an early age. The son of Atha C. Dewees Rice and O. Lee Rice grew up at 4735 Virginia Avenue, in a…