Homegrown –  Fresh Faced: Glow On!
In sixth grade, I became the proud owner of a bar of Clinique Facial Soap. Between the preteen hormones and frustrating flare-ups, I was forced to focus my attention from playgrounds to pimple control. 
Fast forward 20 years, and I am a self-diagnosed product junkie who is known to buy it, try it, and move on. Skincare can be tricky, there is no one size fits all regimen or magical tutorial. Some of us were blessed with glowing genetics, while others struggle to keep their faces clean and clear.
To help get fresh faced for Fall, I have chatted with a few of Our Town's skincare professionals to talk through the go-to-glow tips, tricks, and to dos.  
Aging With Grace

  
I will admit that I do have a solid string of good skin genetics working on my side. However, I'm very aware that I can't bank on my genealogy to guarantee a forever young front. To get the scoop on staying youthful, I talked with Kansas City Skin and Cancer Center Dermatologist Dr. Wenfei Xie. "First off, the sun is not your friend!" laughed Dr. Xie. "It's simple, UV light from the sun increases wrinkles."
It's no age argument that sizzling your skin in the sun is "so yesterday." Practicing safe sun skincare is definitely more of the norm today. Dr. Xie shared with me the importance of having a good sunscreen that is at least SPF 30 or higher. "Colorscience Sunforgettable brush-on SPF 50 is an easy way to set your makeup and ensure you are getting your SPF coverage," said Dr. Xie. 
In addition to protecting skin from harmful UV rays, Dr. Xie suggested working Retinoid into your skincare regimen. "Retinol is a great over-the-counter ingredient that over time and with consistent use can improve fine lines and sun damage," said Dr. Xie. 
Good Clean Facial Fun
At the top of my "You Can Do Better" to-do list is to educate myself on harmful ingredients in my everyday products. Living a clean life both internally and externally isn't an easy overnight transition. I started with product swaps and continue to educate myself along the way. 
Welwythn, tucked away in the courtyard at The Shops of Prairie Village, is a beauty and wellness store that offers clean and all natural products. Owner and clean-living guru Gina Holmberg has a wealth of knowledge on safe skincare solutions. "Glowing skin starts from within, meaning loving yourself enough to know what you're buying and what ingredients you are lathering on yourself," Gina shared.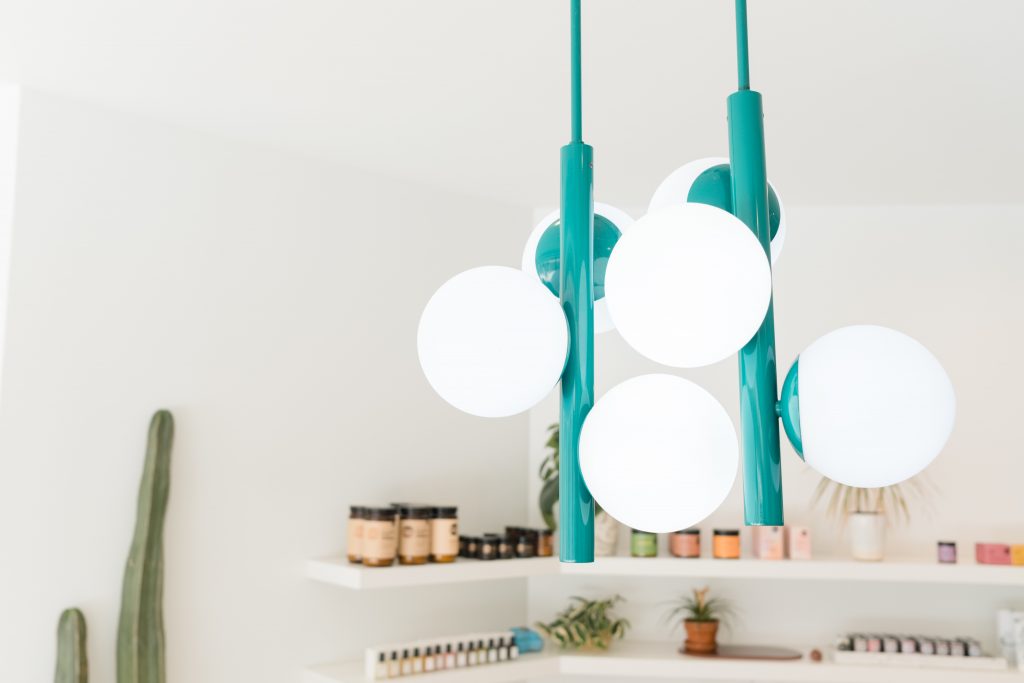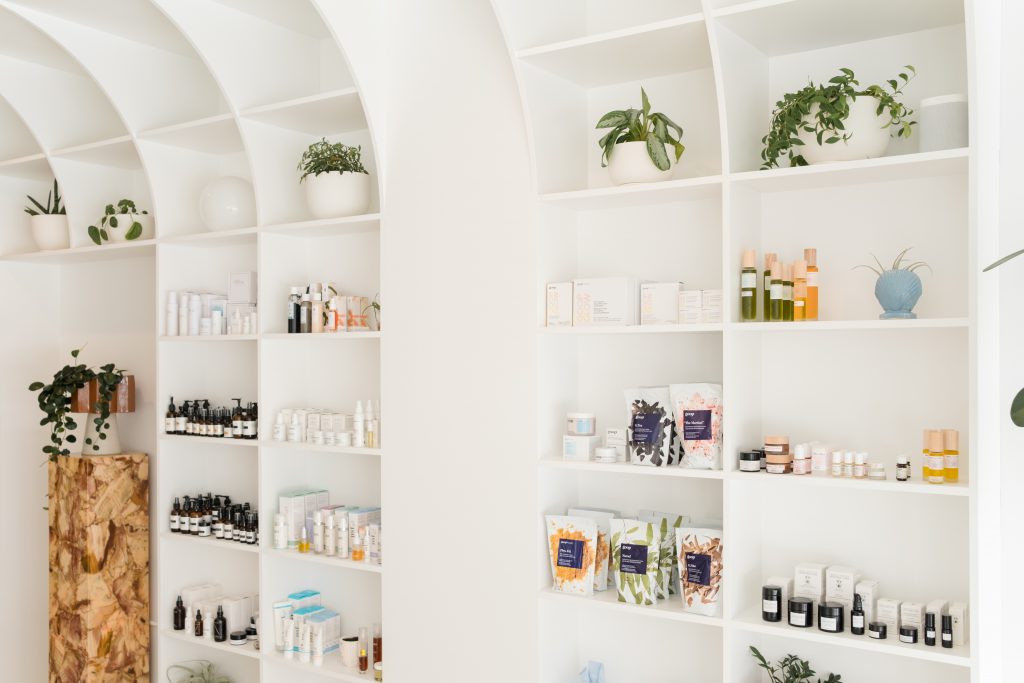 At Welwythn, the shelves are stocked with beautiful and organic products. A few customer favorites for glowing skin are the Living Libations Body Oil, Pai Kukui & Jojoba Bead Skin Brightening Exfoliator, and the La Crème Glow Balm. "The Living Libations – Best Skin Ever is a multipurpose product that my customers adore. It gives you that all over glow from head to toe," Gina said. 
While in Welwythn, I recommend chatting with Gina or one of her clean living educated employees. Welwythn's décor and ambiance alone are a vibe to be felt. From skincare to makeup, I can get my glow on with a $75 in-depth consultation (bonus insight: the cost of the consultation can be applied to product purchases).  
Rejuvenate And Refresh
My basic skincare routine and a plethora of products aren't enough to guarantee the glow for me. Regular facials and skincare treatments also help to keep my skin rejuvenated and refreshed. 
I am a frequent flyer at Kansas City Wellness Center for skin treatments and simple procedures. Kansas City Wellness Center, owned by Dr. Amy Carter, is a Wellness Center and Medical Spa that focuses on healthy aging and aesthetic services. 
Dr. Carter and her nurse, Brittany Rutherford, design individual treatment plans to give clients beautiful and natural results. I have fallen in love with the Dermaplane and HydraFacial combo. "Dermaplaning is a safe method of exfoliation that gently removes the dull and dead skin with a special surgical blade. It pairs perfectly with a HydraFacial which removes debris from pores with painless suction and nourishes with intense moisturizers," shared Dr. Carter.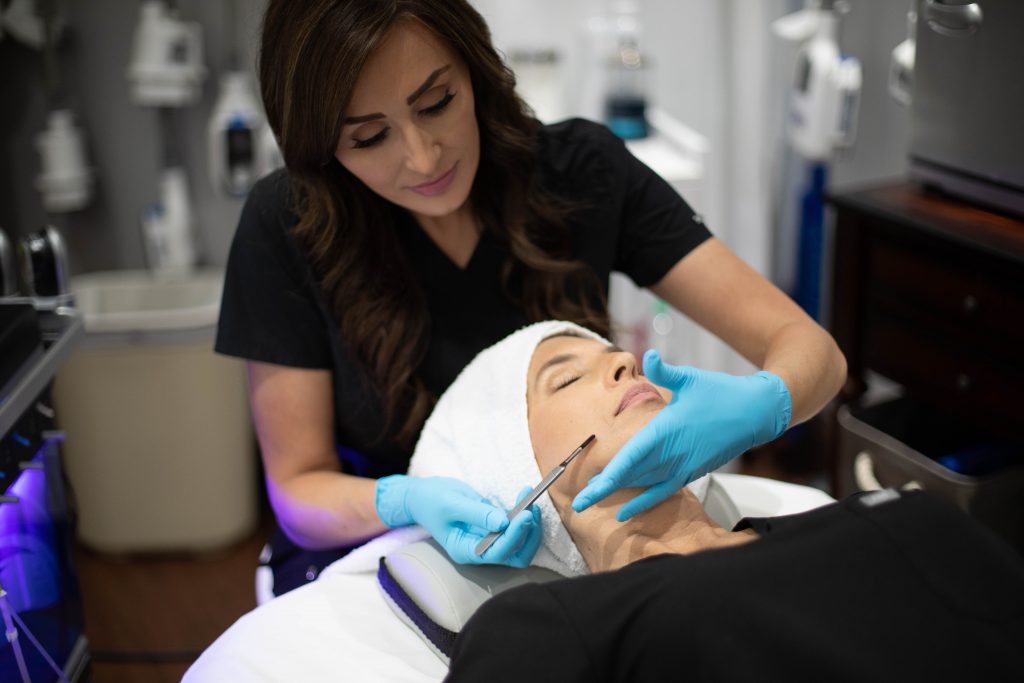 ---
For a more permanent procedure, The Forever Young BBL treatment activates youthful genes and deactivates aging genes. Yes, this is the unicorn of skin glowing treatments! Dr. Carter supports the hypothesis that genes in aging skin can be altered using the Forever Young BBL technology to provide a functional change, rather than a temporary fix.  
There are several treatments that can help keep skin glowing and youthful blood flowing. "Aging is unavoidable, but we have options to soften the process," said Dr. Carter. 
Affordable Beauty Buys
While my overall glow goal is to clean up my products and focus on a less is more strategy, I still have my go-to-glow friends that are sold for great prices. These three gems are my favorite beauty bargain finds that I can always grab on a Target run.
Pixi DetoxifEYE: The hydrogel eye patches reduce under-eye puffiness and dark circles for an instant glow.

Pro Tip:

leave the container in the refrigerator for an extra cool and refreshing patch experience.

Maybelline Baby Lips: A little lip color can create an effortless, put together look. Baby Lips moisturize and subtly add color to liven your glow. 

Garnier Micellar Cleansing Water: an all-in-one cleanser that removes makeup and impurities without any hard scrubbing. 
Also featured in the August 22, 2020 issue of The Independent
Photo Credits: Bailey Pianalto Photography and Kelsey Debrick
By Kelsey Potts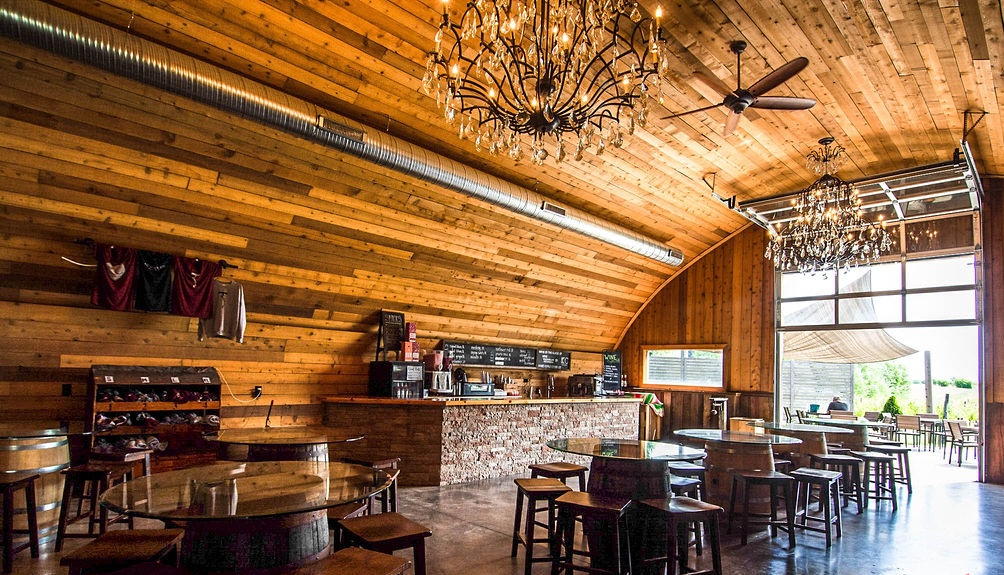 We recently returned from a fabulous trip to Napa Valley where we sipped wine and soaked up the sunshine while learning to appreciate the art of winemaking. We listened to…
Another piece to the perfect day is having guests come from near and far to celebrate the love of two people they care about. Whether you're thanking guests when they…
Wedding season is back, and it is better than ever! The celebrations are elevated, and the guests are elated to be part of the party. With so much love and…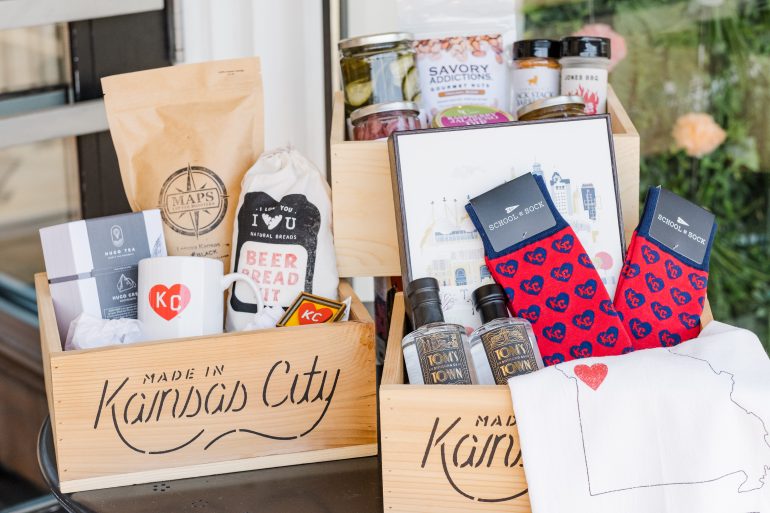 My favorite part of my wedding was having my absolute favorite people around me for an entire day. It really is a rare treat to have the most important people…