Homegrown – Hometown Downtown: A Look At Surrounding Downtown Areas Filled With Character And Charm
Hometown pride is an ear-perking topic. When I hear my hometown come up in conversation, I perk up and dive deep with Prairie Village pride. I have a passion for my community, because, like so many of us, my hometown is a part of my story.
I do love my little bubble, but if there is one thing 2020 has served up, it's the power of a change of scenery. So, I set out to find surrounding downtown areas to explore with the help of friends with similar hometown hype.
The Three L(oop): Liberty, Lawrence, and Lee's Summit all have three things in common: charm, character, and KC convenience. Just a short drive away from the city, each area thrives on new businesses, old charm, fast growth, and a slower pace to live like a local.
Liberty And Fun For All: Downtown Liberty, Missouri
Just 30 minutes north of Our Town is the historical downtown area of Liberty, Missouri. A 30-minute drive is the maximum time my daughter can sit still, so she and I enjoyed a day date strolling the streets. Prior to our arrival, I asked several friends for a mix of ideas of how we should spend our time.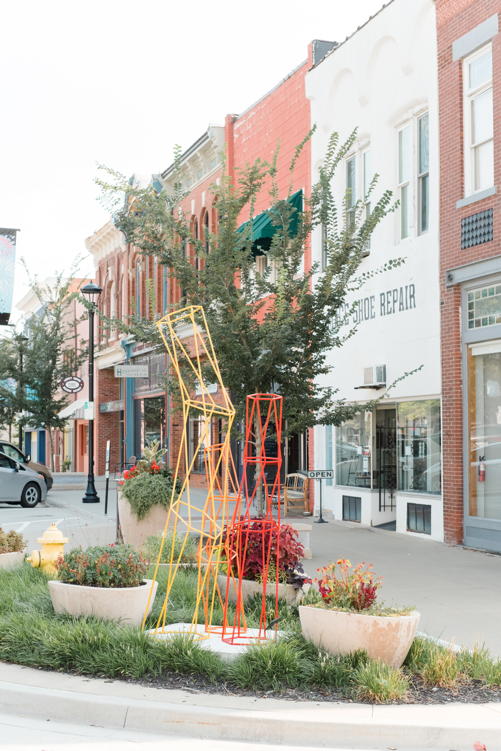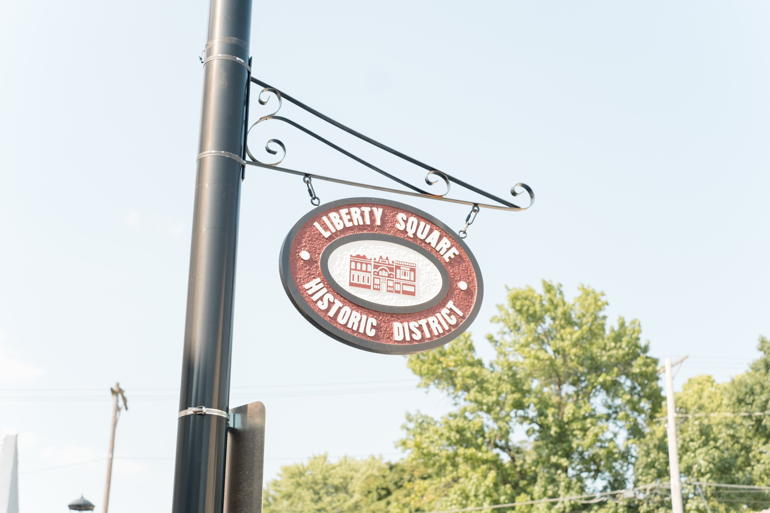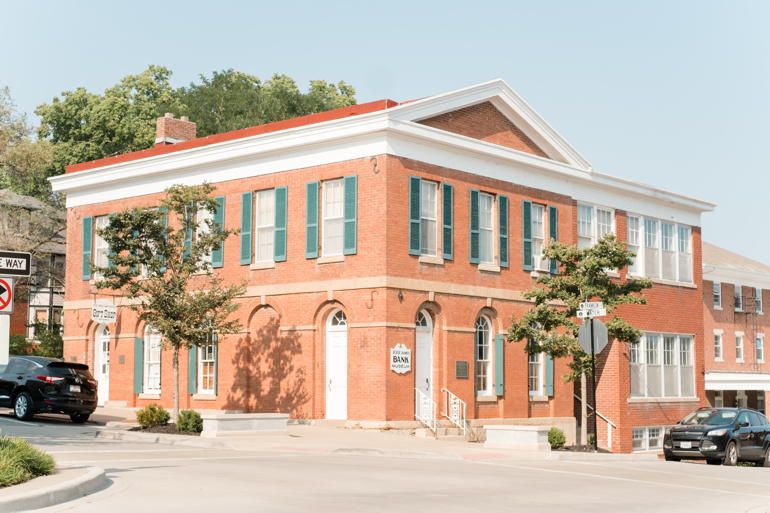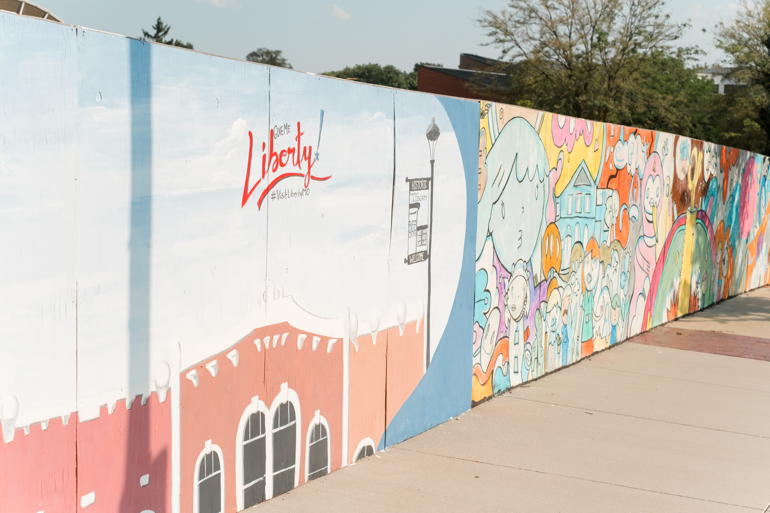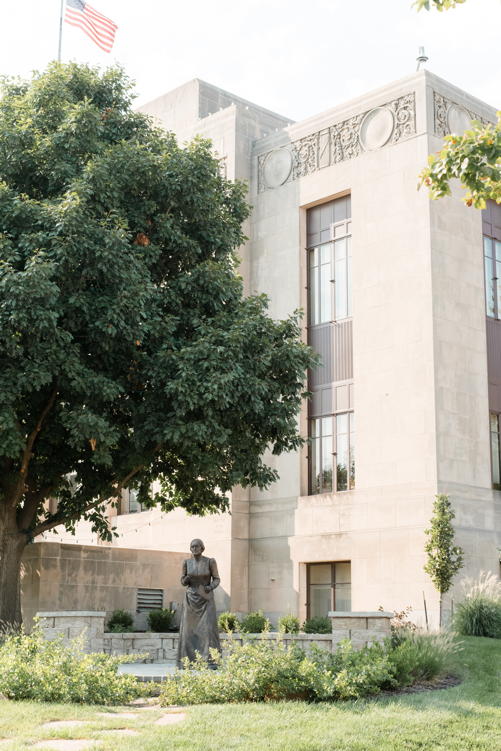 The one place that was unanimously shared as a top eatery was Ginger Sue's. Ginger Sue's is a breakfast and lunch spot serving up comfort food in a casual environment.  Ginger Sue's tagline is "Eat Among Friends." I absolutely loved the simplicity and importance in that statement which set the stage for my first trip to Liberty. Delicious, elevated diner food and a great staff is what keeps the locals coming back.
If there's one thing that makes my daughter happier than an iPad, it is chocolate. Classy Chocolates, located next to Ginger Sues, is just a truffle shuffle away. I highly suggest the hand-dipped, chocolate-covered strawberries, which were beautifully detailed and delightfully decadent. Pro Tip: pick up a few dozen to freeze and enjoy them on-demand down the road.
My favorite find was a little shop called All About Tie Dye, a tie dye masterpiece mecca for exactly what you'd think, all things tie dye! From shirts to face masks, the artisan staff creates impressive prints available for purchase. I noted that tie dye parties can be held here, which could be a perfect gals' night out or team building event that is fun for all ages.
Downtown Liberty is home to 27 shops and 13 eateries on the square. These small but mighty businesses add the charm to the preserved character and history of Main Street.
Rock Chalk It's Always Five O'clock: Downtown Lawrence, Kansas
The Lawrence I knew when I was in college is not the Lawrence I love and appreciate today. Lawrence is a treasure and a favorite spot to daycation with my husband. A quick 45-minute drive to Mass Street and our day is full of award-winning culinary concoctions, unique shopping, and best of the Midwest cocktails. I chatted with my Lawrence pals, also known to many Jayhawkers as "townies," to hear their hometown hype to mix in with a few of my faves.
For tried and true bar grub, Jefferson's is our go-to spot to fuel up on game day. We are always guaranteed good food and drinks and a nostalgic vibe. However, following the lead of the townies, Limestone Pizza proved to top our taste buds off with delicious Kansas flour-baked, Neapolitan-style pizza. With a wide selection of thoughtfully-selected wines, we enjoyed the classy meets casual vibe.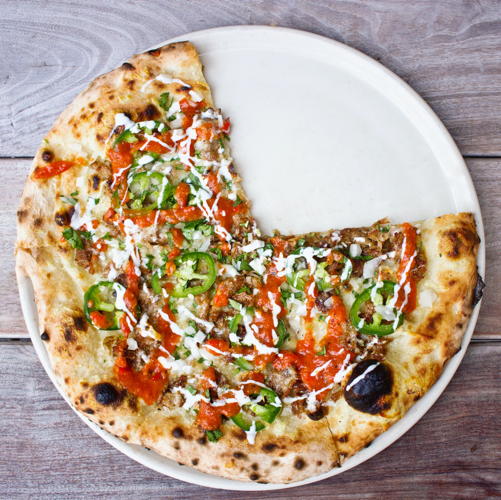 The beauty of Mass Street is the eclectic group of shops where we could pop in and out. The walkability score of Lawrence is a 10 out of 10. I like to browse KB and Co., which is a co-op women's boutique that hosts 14 different boutiques in one location. Loving on local is easy to do in Lawrence, and it just feels good to support small businesses.
In the college town of Lawrence, it's always five o'clock! The downtown drink scene is bustling with bars and creative cocktails. John Brown's Underground (currently COVID-friendly branded as Aboveground), is an experience like no other and brings a quality of crafted cocktails to Lawrence.  This underground speakeasy with a prohibition feel made us click our ruby red slippers together and question if we weren't in Kansas anymore.
Solo Saturdays In Downtown Lee's Summit, Missouri
I spent a recent Saturday exploring the reborn and revitalized downtown area of Lee's Summit, Missouri. It's a rare delicacy if I am granted a Saturday alone, so I enjoyed every moment as the new kid in town.
The hometown love of Lee's Summit was easy to scout from fellow friends, all of them shared an enthusiasm and hearty smile for the darling downtown. My first stop was to the highly-recommended Farmer's Market, where I was greeted with a warm welcome by several vendors. From farmers to flowers, the selection was as fresh as it gets. I treated myself to a bundle of blooms that were just harvested earlier that morning. I also picked peaches and a fresh batch of cinnamon rolls to bring home to share.
I have heard whispers about a new spot called Hand In Glove, where coffee meets cocktails. It is a sleek and stunning bar, which transforms from serving coffee-based creations to sophisticated cocktails. This was a dream come true for this solo Saturday shopper.
I was encouraged by my hometown homies to check out Red Door Wine Store. I stopped in to see what made this wine spot so special, and I'm not sure what I loved more –  the wide selection of affordable wine or the friendly customer service. Red Door Wine Store offers a wine club deal that KC can't beat – for $30 each month you can pick two of the five monthly featured wines.
As I walked and wandered the downtown area of Lee's Summit, I appreciated the small town feel mixed with big city business plans. I'll be back soon… to pick up my wine, of course!
Also featured in the September 19, 2020 issue of The Independent
Photo Credit: Bailey Pianalto Photography
By Kelsey Potts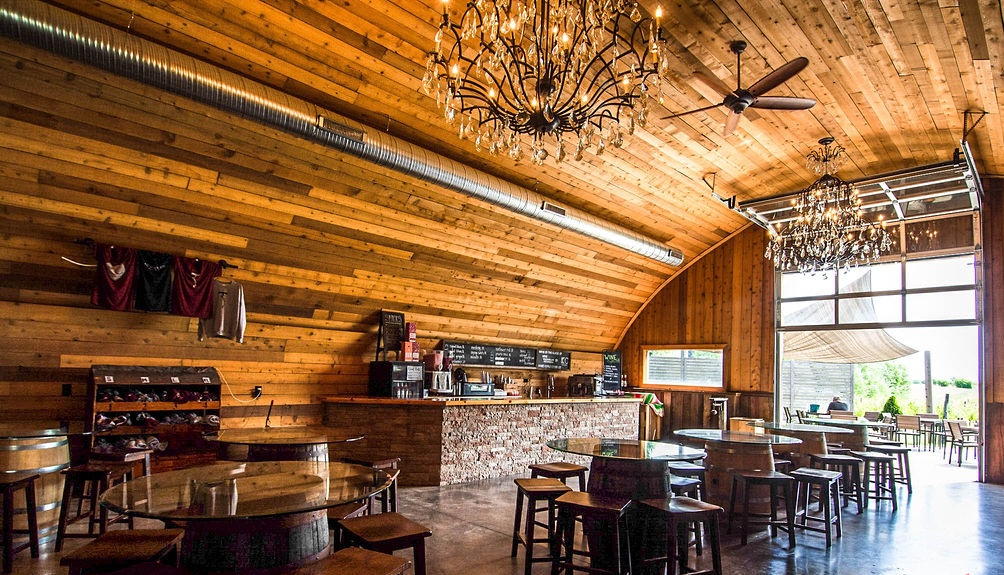 We recently returned from a fabulous trip to Napa Valley where we sipped wine and soaked up the sunshine while learning to appreciate the art of winemaking. We listened to…
Another piece to the perfect day is having guests come from near and far to celebrate the love of two people they care about. Whether you're thanking guests when they…
Wedding season is back, and it is better than ever! The celebrations are elevated, and the guests are elated to be part of the party. With so much love and…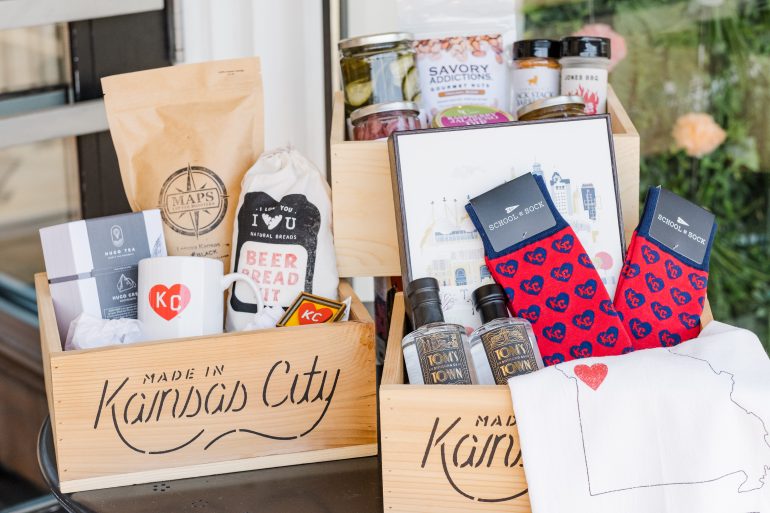 My favorite part of my wedding was having my absolute favorite people around me for an entire day. It really is a rare treat to have the most important people…