Homegrown – I Do Crew
My favorite part of my wedding was having my absolute favorite people around me for an entire day. It really is a rare treat to have the most important people in your life all together to celebrate you. As a bride or groom, it's important to select a gift that is not only unique, but a balance of personality of both the recipient and the wedding vibe.
I chatted with Katherine Blauwiekel, the talented creator of Anne-Marie Designs, to find the perfect bridesmaid gift. Anne-Marie Designs is a local design studio that offers luxury jewelry and accessories made from a mixture of clay, precious metals, gemstones, and freshwater pearls.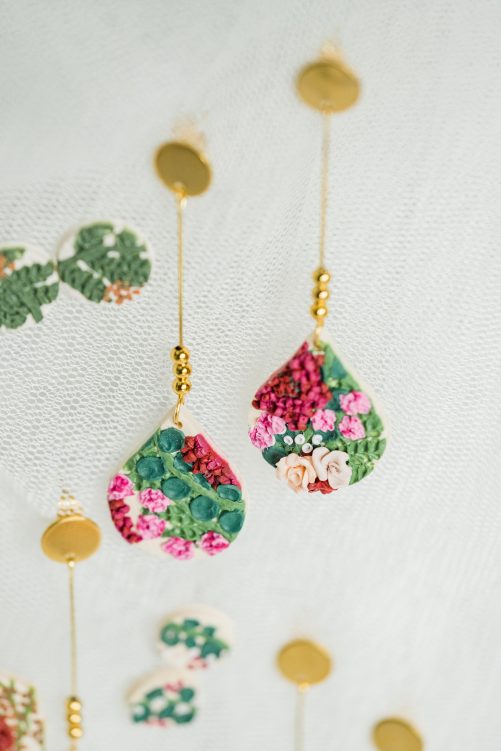 Katherine knows the positive power from having strong people and connections in your life. Bridesmaids are the bride's hand-selected friends, who are there for her before, on, and after her wedding day.
"I come from a long line of creatives, and I am who I am today because of my grandmother, my mother, and my daughter. So I named my business Anne-Marie Designs, which is a combination of each of these important women's names," said Katherine.
The sky is truly the limit with Anne-Marie Designs, where each custom design is made specifically for a bride and her bridal party. "My brides will show me an inspiration picture of their wedding bouquet. I then create a design pulling in textures, colors, and florals to match," shared Katherine.
Once a design is created, Katherine offers various earring styles to each bridesmaid to pick which best suits her style. Anne-Marie Designs offer a cohesive keepsake by specializing in color matching and custom bridal design.
"Something special I offer is adding texture to my designs by using the mother of the bride's gown or lace to inlay on the clay. I will then build a floral design on top to create a one-of-a-kind earring that brings something old and new together for the bride," added Katherine.
Anne-Marie Designs offers everyday and luxury lines that fit many brides' styles and budgets. Recent expansion to the event design includes napkin rings and hair pieces, which are exciting additions to add the perfect punch of personalization to weddings.
Groomsmen gifting is easy to do with the help of the one-stop-shop, Made in KC, which features socks, t-shirts, bottle openers, delicious snack packs, and more that shout and show Kansas City pride. With eight distinctly different locations around Town, a groom can find a combination of great goodies to gift the guys.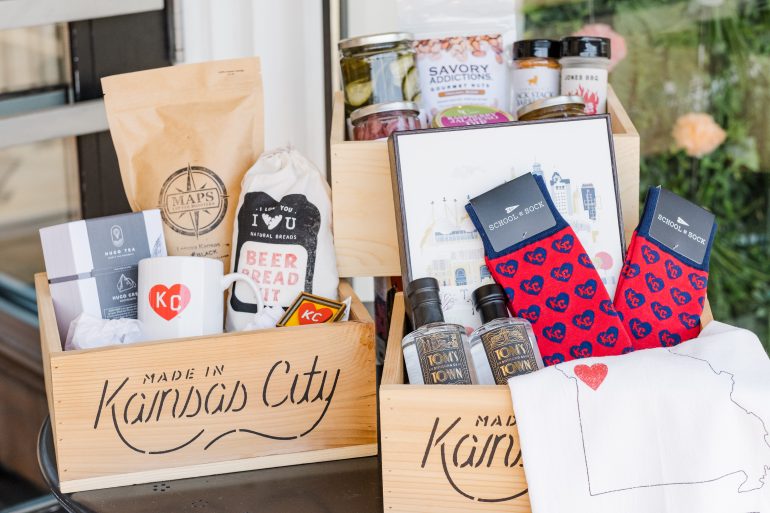 "Shopping local is often overlooked for the wedding industry. It's not only important to our economy to shop local, but it speaks to Kansas City's character when you gift local. We have an amazing selection of unique and thoughtful gifts right here in Kansas City," said Keith Bradley, Made in KC co-founder.
On our wedding day, my husband gifted each of his groomsmen a Sandlot Goods vintage hat from Made in KC. We staged a fun photo in front of an iconic Kansas City background with each groomsman wearing his hat. This photo is one of our favorites, and something we will cherish forever.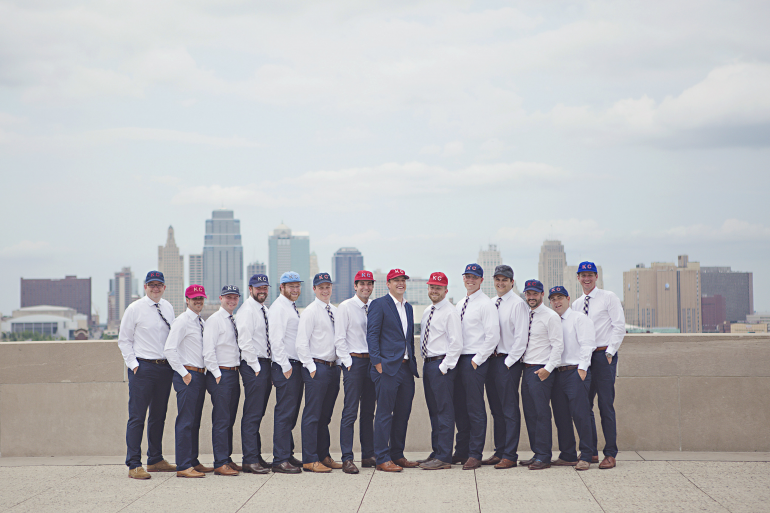 ---
By shopping local and making gifting dreams come true by working directly with a gifting company in Our Town, the spirit of Kansas City is not lost. Made in KC has a dedicated coordinator to work as a gifting guide. Perhaps it is a placard holder of barbecue sauce at the reception, or a gift bag of goodies representing Kansas City, the options are endless to add creativity and connection to each gift. "I suggest adding a consumable that is something unique to KC and a takeaway gift that guests can easily travel home with," said Keith.
Not only is the selection of gifts, gadgets, and gear at Made in KC unique to Kansas City and made with love by local makers, so many of the items are practical and something the wedding party will use on the wedding day and beyond.
Also featured in the July 10, 2021 issue of The Independent
Photo Credit: Bailey Pianalto Photography
By Kelsey Potts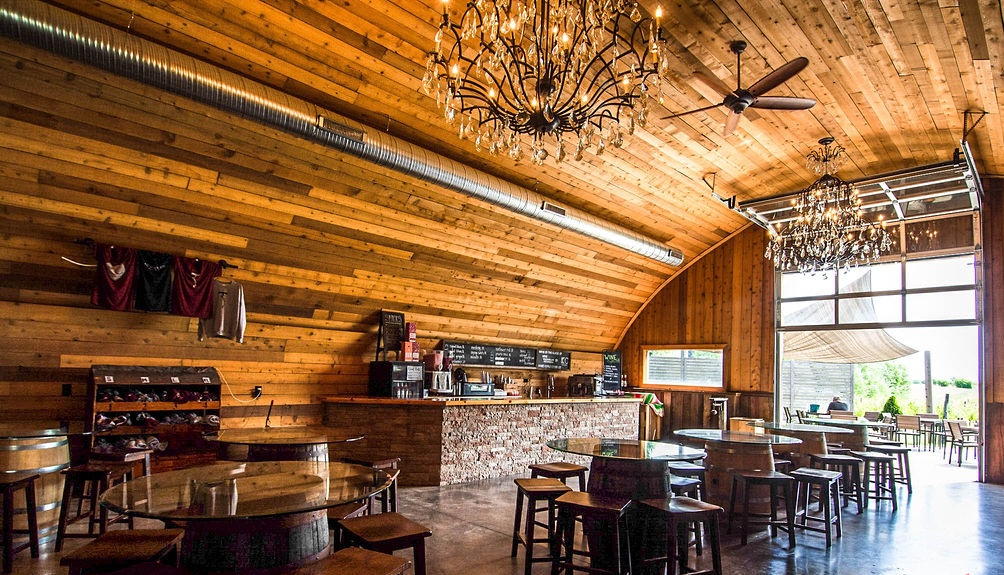 We recently returned from a fabulous trip to Napa Valley where we sipped wine and soaked up the sunshine while learning to appreciate the art of winemaking. We listened to…
Another piece to the perfect day is having guests come from near and far to celebrate the love of two people they care about. Whether you're thanking guests when they…
Wedding season is back, and it is better than ever! The celebrations are elevated, and the guests are elated to be part of the party. With so much love and…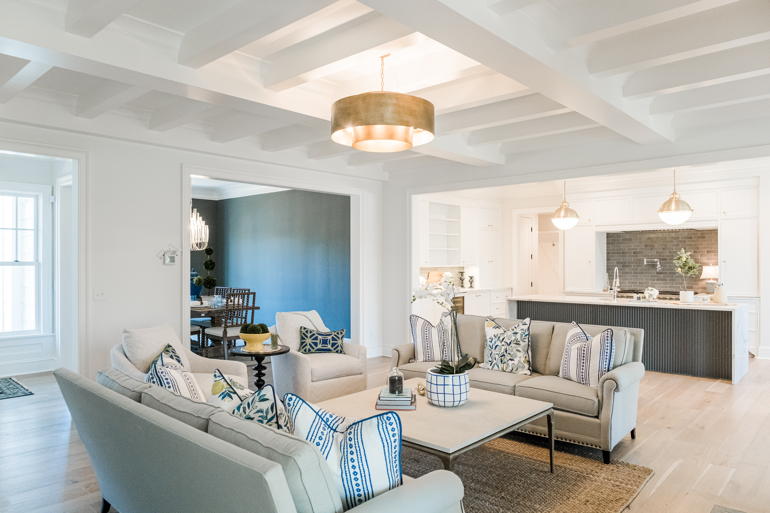 Two and a half years ago, when I was 38 weeks pregnant, my husband and I decided it was a good time to move. We bought a house in a…