Homegrown – Let's Get To Gifting
Wedding season is back, and it is better than ever! The celebrations are elevated, and the guests are elated to be part of the party. With so much love and thought poured into a wedding day, family and friends play a key role in determining the details. Gifts of gratitude and love should be exchanged with those who brighten the big day.
As a small business gift shop owner, I adore working with brides to find the perfect little something. I built my business with the intention of "gifting should be thoughtful, not overthought," and I truly believe that gift giving is a universal love language. I set out to love on local to find a few of Our Town's most creative and thoughtful gifts that mix traditions and trends.
You May Now Gift The Bride
Vows are not the only thing that the bride and groom exchange on their wedding day. It is a tradition that a bride or groom exchange gifts prior to the ceremony to ignite excitement and take away any stress that lingers. Gifts are meant to be fun, festive, and thoughtful to show that the person you are spending the rest of your life with understands you. Just like a marriage, these gifts are often high quality and built to last.
TIVOL's rich Kansas City roots and family-forward business make them a trusted jeweler for many brides and grooms. With more than 100 years of sparkling success, TIVOL offers high quality pieces and exceptional customer service that keeps buyers coming back.
A go-to-gift from the groom is often a wedding band that has been selected to pair perfectly with an engagement ring. "Trends come and go but wedding rings are forever," said Annie Steinert, creative manager at TIVOL. TIVOL can guide a groom to select a wedding band based on a wish list created by the bride, or help a couple design a unique style together.
A blushing bride looking to make her groom swoon can explore the gift of a watch. A watch is a timeless, classic gift that symbolizes the importance of making time for who and what matters most. Add in a twist with a personalized card that says, "I will love you until the end of time."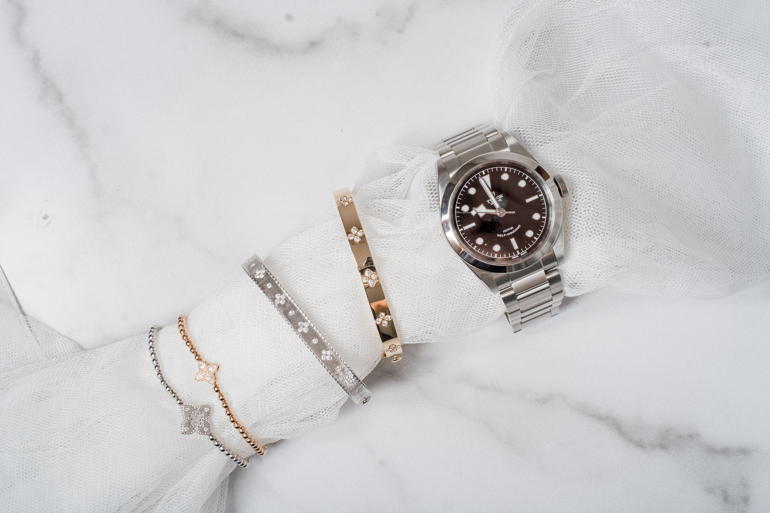 TIVOL enjoys being part of a love story and will go above and beyond to add that extra little sparkle to a special moment. "We recently were part of such a sweet moment with a bride and groom. The groom previously had selected jewelry for his bride and asked us to display the gifts in the window. He brought his bride by for a peek in the window, and she was surprised to find it was all for her!" exclaimed Annie.
While the bride and groom are the stars of the show, the real VIPs are the people who raised them. Parents and grandparents are easy to love on with a gift that says, "thank you for getting me here and for who I am today." TIVOL's traditional selection of designs, such as pearls and simple, yet stunning earrings, are sure to add a little extra charm to a grateful message.
Right down the yellow brick road is Made in KC, the go-to for local makers and a designer hub for all things Kansas City. "We have quite the collection of glass and drinkware that brides and grooms not only gift to their wedding party but also to each other," said Keith Bradley, Made in KC co-founder.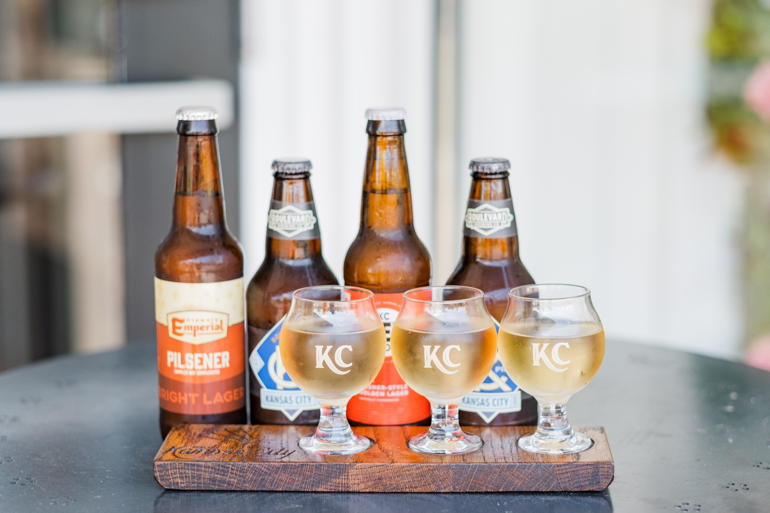 Creating a curated collection of hand selected gifts based on a Kansas City theme is easy to do with Made in KC. A bride or groom can easily put together a gift basket full of some of their  favorite things and know that these items will be part of a new life together.
To add a twist to gifting barware, pick a design specific to the area of town you live in, and add a card that says, "cheers to cold beers and many years!"
Also featured in the July 10, 2021 issue of The Independent
Photo Credit: Bailey Pianalto Photography
By Kelsey Potts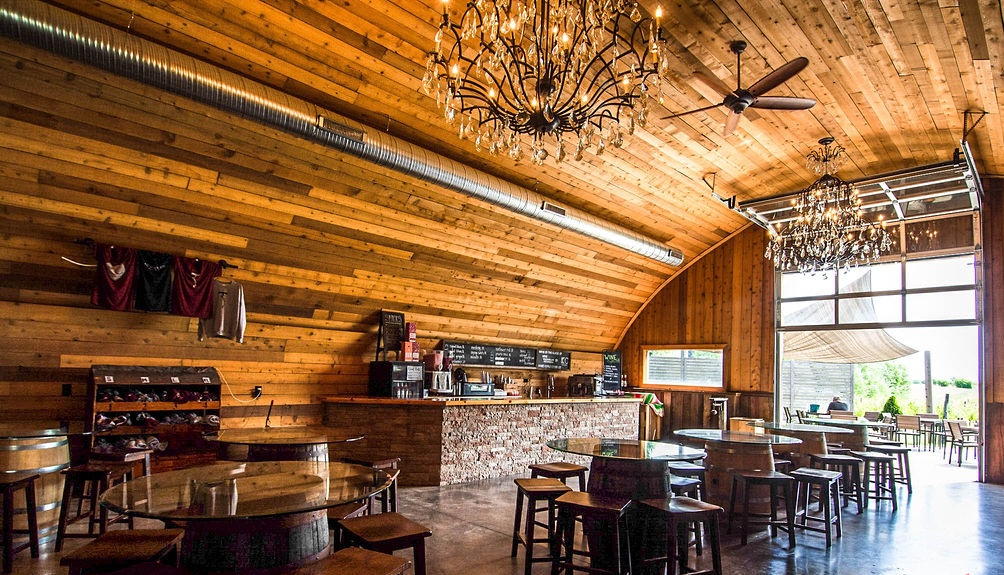 We recently returned from a fabulous trip to Napa Valley where we sipped wine and soaked up the sunshine while learning to appreciate the art of winemaking. We listened to…
Another piece to the perfect day is having guests come from near and far to celebrate the love of two people they care about. Whether you're thanking guests when they…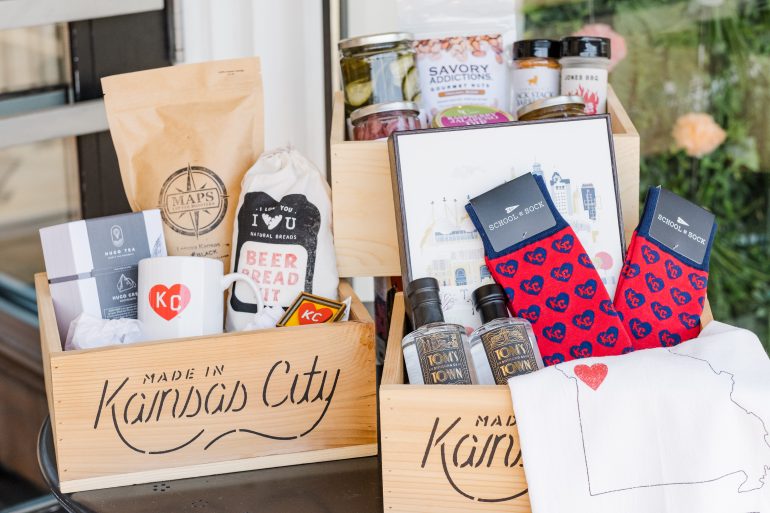 My favorite part of my wedding was having my absolute favorite people around me for an entire day. It really is a rare treat to have the most important people…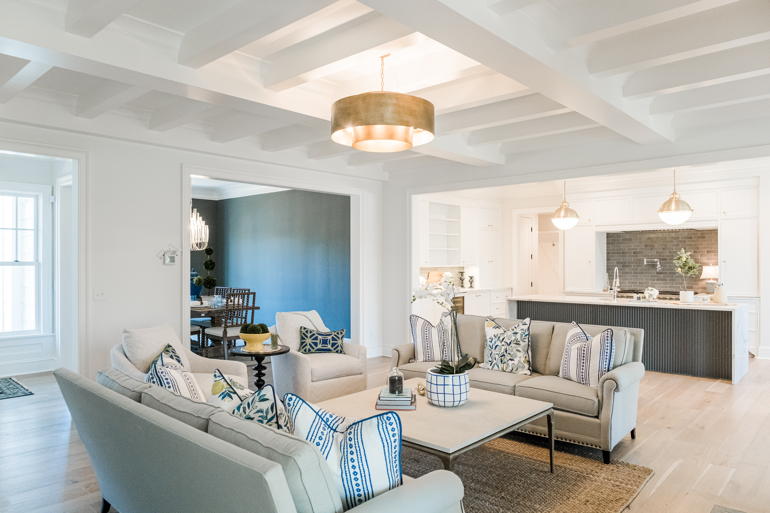 Two and a half years ago, when I was 38 weeks pregnant, my husband and I decided it was a good time to move. We bought a house in a…