Homegrown – Serving your Summer Sweet Tooth
KC and the sunshine rays are here and boy-oh-boy are they hot. This year, summer seemed to creep up on me. One day we were celebrating the Chiefs' winter win, the next day we were stuck at home learning to slow down, and then, bam – summer, sunshine, and sweaty kids surrounded my world.
I have loved staying busy this summer – from pool days, to sunset dinners, scooter rides, and wine walks around the neighborhood, this summer is just extra sweet. Summertime calls for less structure and more sweet treats. To sweeten our summer, I have treated my kids (and myself!) to a few spots around Our Town and popped in for a pick-me-up.
I have rounded up a few of my favorite summer delights and treats that keep us cool, our cravings satisfied, and our soirees sweet.
Sweet Petites KC
Sweet Petites, located in the River Market, serves up fresh homemade and handcrafted cupcakes, cookies, and cakes. The treats are almost too cute to eat… almost! Formerly known as Babycakes, Sweet Petites is now owned by Fairway resident Lindsay Goff, who brought her delicious cookies, cake recipes, and designs to the mix. Lindsay, a self-taught baker and businesswoman, grew Sweet Petites from a just-for-fun hobby into a full booming business.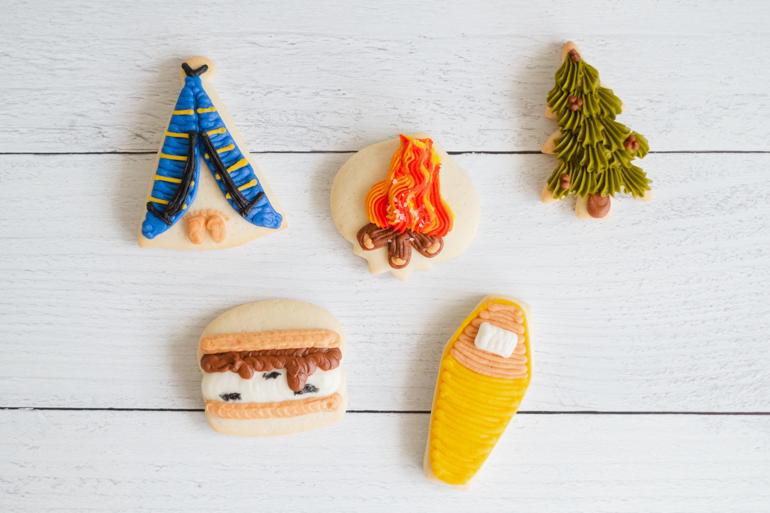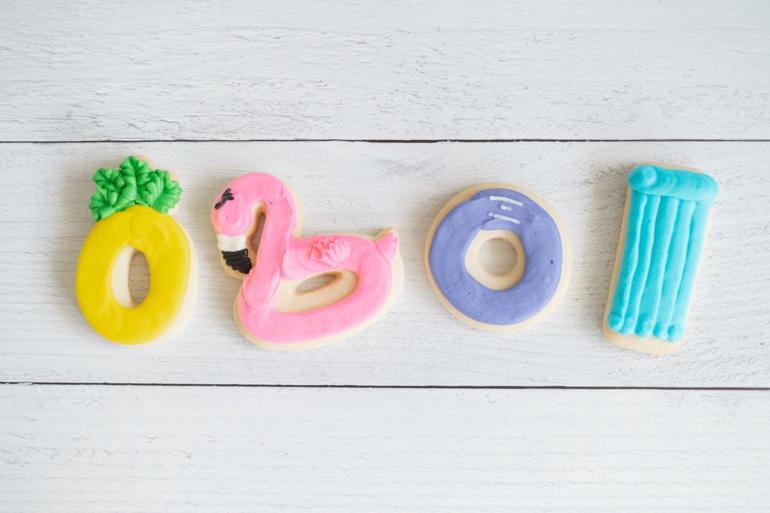 Sweet Petites' cookies, cakes, and cupcakes are the perfect dessert for a summer party. The summer designs are bright and on brand with this sunny summer. Lindsay shared, "I love being part of the everyday celebration and want to be more than a bake shop." Lindsay's love for our community, parties, and baking is shown through her darling designs and truly mouthwatering creations.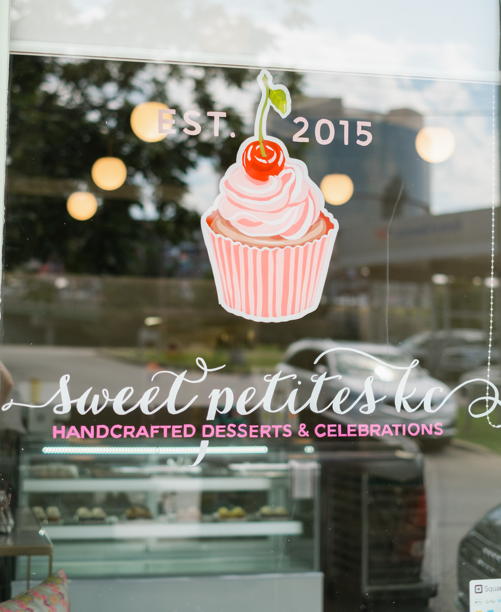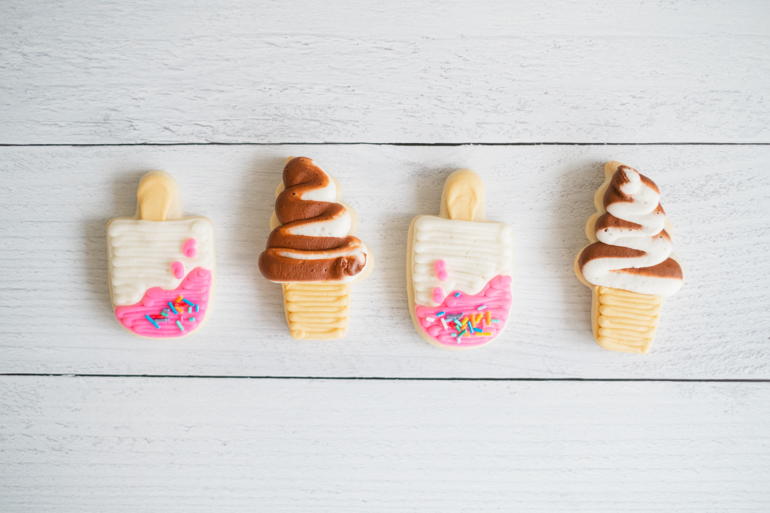 From pool float designs to farmers market finds, the customization of cookie designs is endless. "I have a vendor I work with on Etsy who can create any cookie shape cutter, so we can really get creative with a party or event theme," shared Lindsay. Cute and colorful cookies make for an easy party favor or nightcap that everyone is sure to enjoy.
Farmers Market Finds
Treats that are homemade, handpicked, and inspired by grandma's secret recipe are as sweet as sweet can get. It's a little more work but a lot more love that is baked into each bite and makes for fun summer activities and one-of-a-kind creations.
I like to work backwards by finding the farm fresh fruit first, and then pick a recipe that is seasonally sweet. One of my favorite spots to browse and buy from is the farmers market under the clock tower at The Shops of Prairie Village. Sally and David Calvin, of Widgeonwood Farms, set up shop there each Saturday from spring to fall. They offer a delicious selection of jams, dips, salsas, fresh florals, and produce that is as fresh as it gets.
Produce selections do vary seasonally, and this summer's peaches are as sweet as pie just by themselves. Peaches are a tried and true classic that I can count on to be the base to any home sweet home(made) treat. Pro Tip: A light speckling on a peach is a good thing. I pick these peaches because it means that they have a higher sugar content which makes for a sweeter peach.
Summersalt Ice Cream Company
One of the newest flurries of ice cream in Our Town is Summersalt Ice Cream Company, located in Corinth Square in Prairie Village. Summersalt took over ownership of Mely's Ice Cream in the first part of 2020. While the corner spot is nostalgic to many of the members of Mely's fan club, the ice cream and redesign are as fresh and fabulous as the flavors.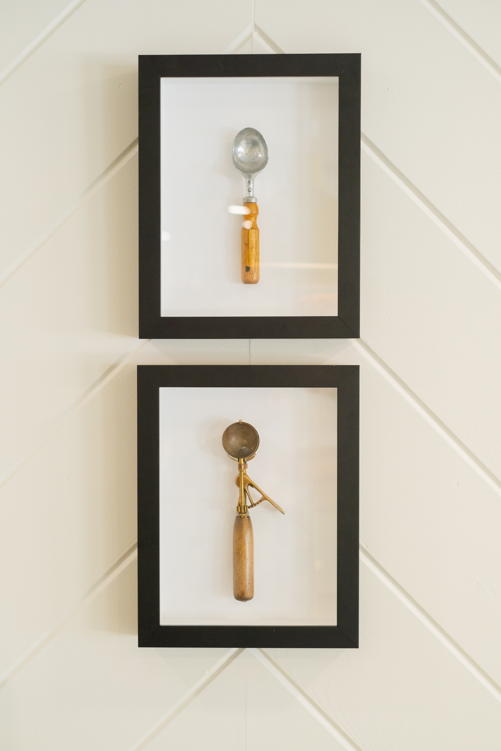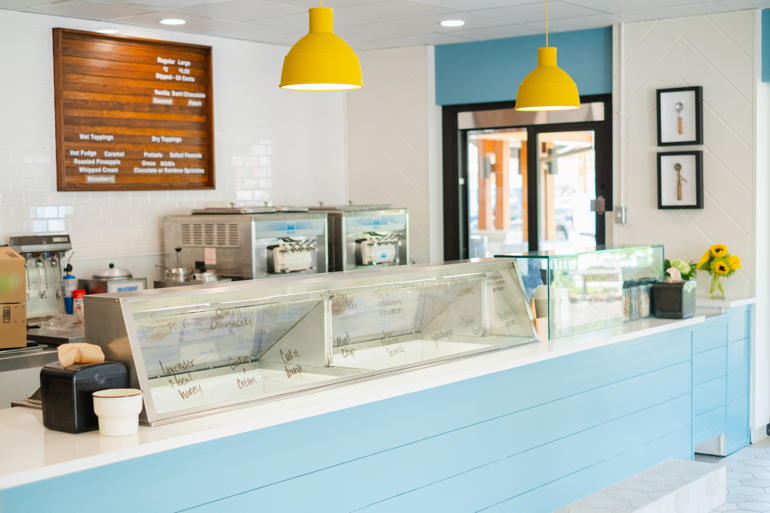 Amy and Curtis Thurston opened the doors earlier this summer, proudly presenting gourmet ice cream that turned my taste buds upside down. "At Summersalt, it's always sunny and it's always summer!" said Amy. From the moment I walked in, I was greeted by coastal colors, a welcoming ambiance, and heavenly ice cream.
Curtis is a trained chef turned ice cream connoisseur with a passion to bring the best ice cream to Our Town. After attending "The Ice Cream Course" at the University of Wisconsin, Curtis spent eight months testing and concocting flavors to ensure each scoop was palate perfect. A few of my favorites have been snickerdoodle, lemon blueberry crumble, and a grasshopper made with Andes Mint Chocolates and crushed Oreos – yum!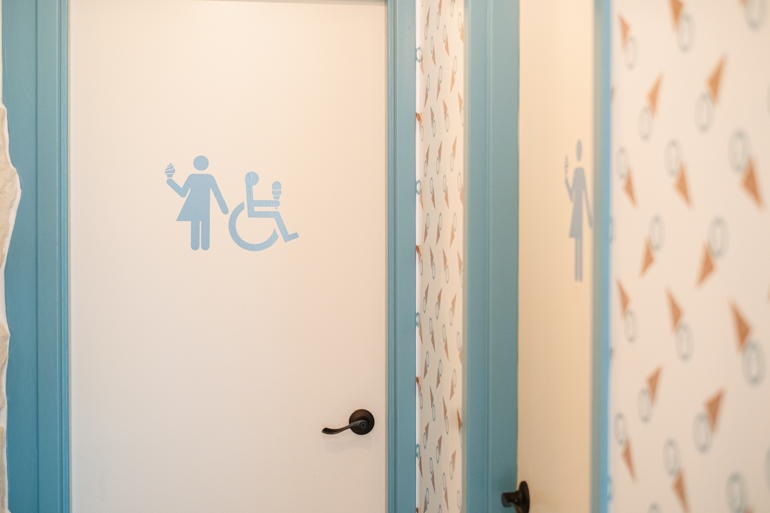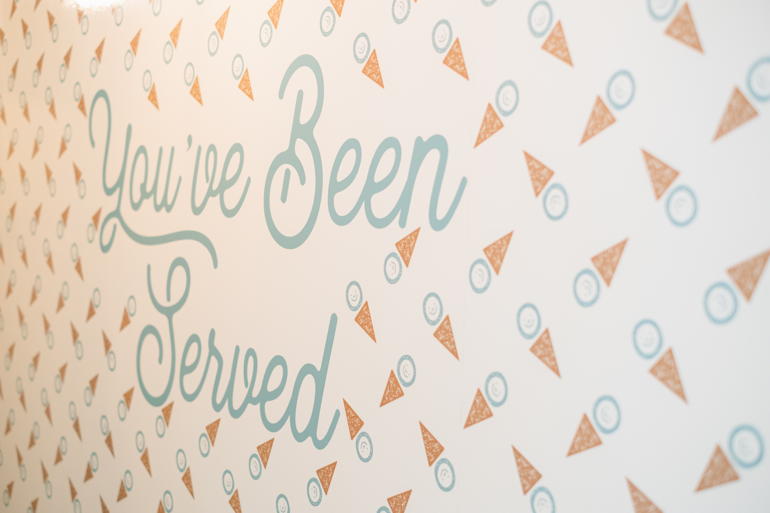 Not only is the ice cream delicious and filled with love, but the owners have put their heart and soul into making Summersalt more than a place to cool down. As a family of four and residents of Prairie Village, Amy and Curtis value our community and see an opportunity to bring some sunshine and summertime all year round. "There are so many schools, kids, and families around here, and we can't wait to welcome them all!" declared Amy.
The large outdoor patio space has plenty of seating to spread out and cool down. My favorite little something extra at Summersalt is the pedestrian friendly walk-up window. As a mom who has little to no control over my two toddlers, I am thankful for the option to stroll right up to the window to order.
Dolce Bakery
Dolce does it all – from their sell-out cinnamon rolls to innovative seasonal flavored goodies, the glass case is always changing and my taste buds are always thankful. My love for Dolce goes beyond their baking: what I love is the value they see in offering experiences that make life sweeter. They bring people together through hands-on workshops, creative events, innovative kits, and must-try fantastic flavors.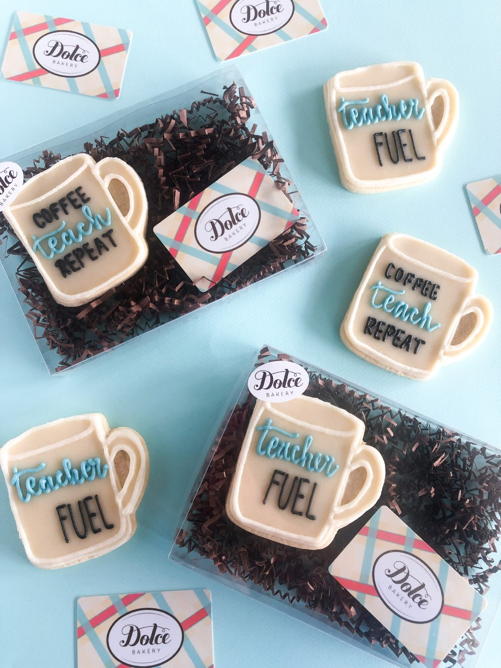 By keeping the menu fresh with flavors and delicious desserts, I can always cure a craving with a bite of summer. Dolce's featured cake flavors change monthly, this month is lemon raspberry and August is set to serve key lime cake. In my family, a birthday is not a happy one without a custom preordered cake from Dolce!
On July 16th, from 9 a.m. until 3 p.m., Dolce is offering Ice Cream Sandwich Flights, a mid-summer night's dream to cool down with friends and family. Owner Erin Brown shared, "You can preorder or purchase in shop, we will be featuring a flight of ice cream sandwiches featuring cool, creamy ice cream sandwiched between two of our signature cookies. This is the perfect treat to share … or not!"
Starting on August 1st, Dolce will have adorable teacher cookie sets. These sets include a delicious, buttery vanilla sugar cookie and a gift card amount of your choosing. If there is one thing I have learned in 2020, teachers deserve a raise and all the extra "thank you's" we can give them.
---
There are still plenty of days left to sweeten this summer! I am looking forward to sweet treat dates with family and friends. I believe desserts are best served with good company and fun conversation.
Also featured in the July 11, 2020 issue of The Independent
By Kelsey Potts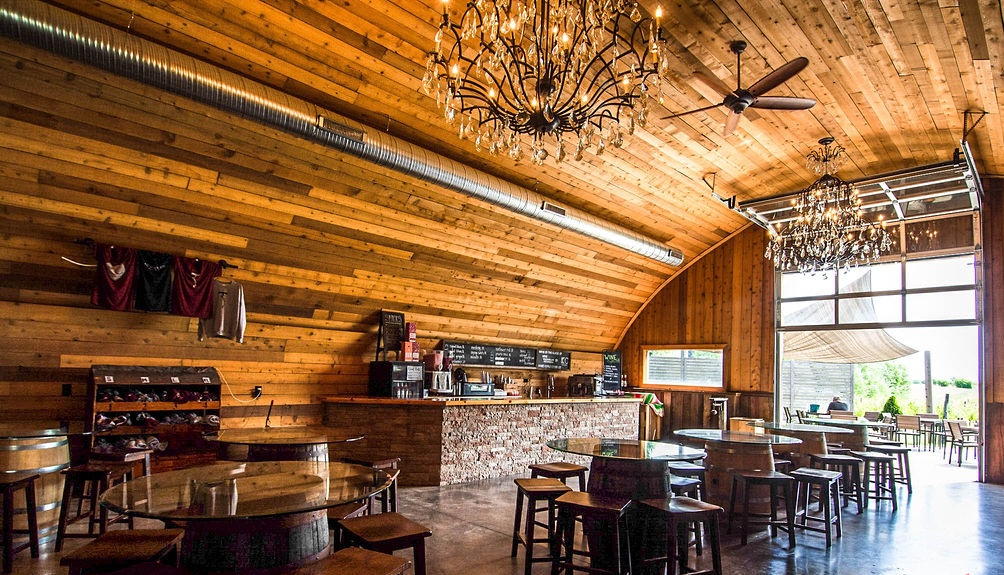 We recently returned from a fabulous trip to Napa Valley where we sipped wine and soaked up the sunshine while learning to appreciate the art of winemaking. We listened to…
Another piece to the perfect day is having guests come from near and far to celebrate the love of two people they care about. Whether you're thanking guests when they…
Wedding season is back, and it is better than ever! The celebrations are elevated, and the guests are elated to be part of the party. With so much love and…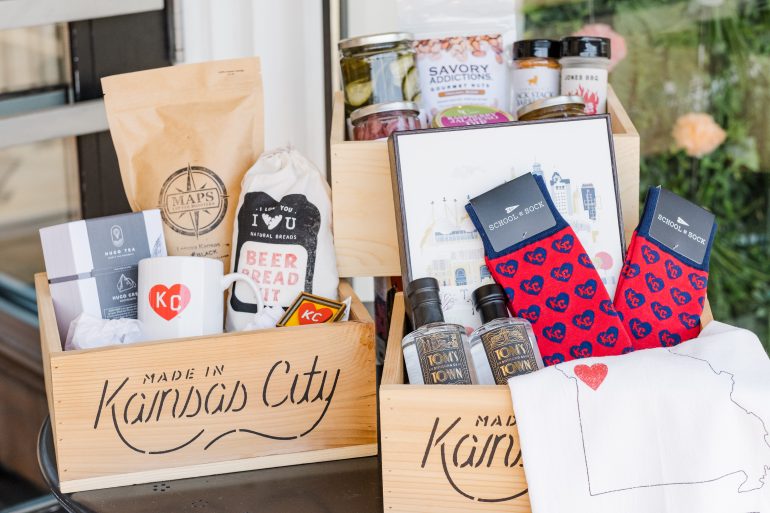 My favorite part of my wedding was having my absolute favorite people around me for an entire day. It really is a rare treat to have the most important people…