Palatable Pursuits: Trailblazer Cindy McClain
Located in Independence, Missouri, the historic Independence Square has experienced an evolution during the last 25 years. A once burgeoning town square, made famous by President Harry S. Truman, it became blighted over time with vacant buildings well into the late 1990s. Today, "the Square" as it is affectionally called, is flourishing with locally owned restaurants, retail shops, businesses, and entertainment venues. Much of this revitalization can be attributed to Cindy and Ken McClain.
The couple bought their first boarded-up building on the square in 1998 and quickly found themselves in the restaurant business. More specifically, Cindy "suddenly became the managing partner."
Since then, the McClains have opened nine restaurants. Ranging from upscale casual dining, to neighborhood pizza, a local coffee shop, an old school soda fountain, and more, the McClains have brought life back to the Square. Cindy McClain is the powerhouse behind it all—an artist, a mother of six, grandmother to eight, a civil servant, and president of McClain Restaurant Group.
I recently sat down with Cindy to talk about how her business (and family) has expanded during the last 25 years, and what it is like to see their dream of revitalizing the Square become a reality.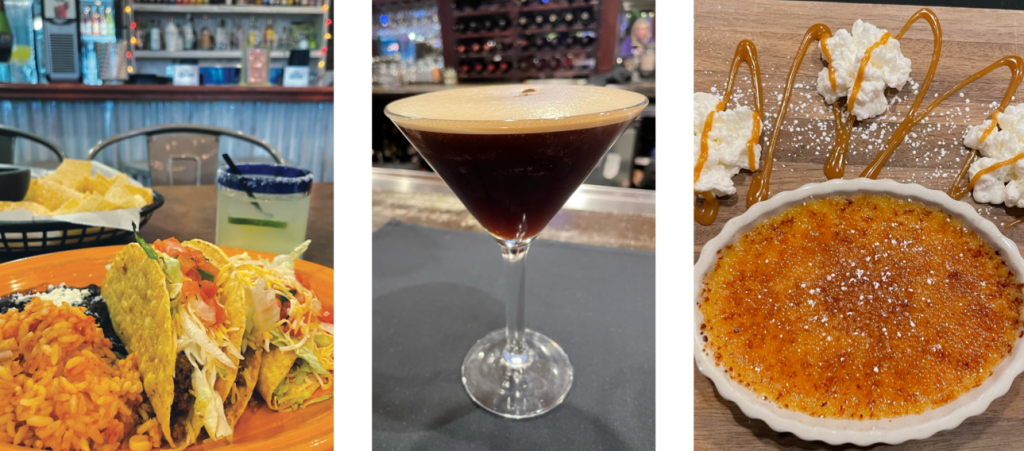 Neither you nor Ken are from Kansas City, what drew you to the area?
I grew up in Boulder, Colorado. I attended the University of Northern Colorado, and graduated from Eastern Michigan University with a degree in graphic arts. Ken McClain and I met in Michigan and were married in 1982. Independence was where both of our grandparents lived and our church is headquartered here. As we considered where to live and raise a family, midway between our home states with family in the area felt right. We raised six children here and have eight grandchildren.
Talk about the importance of the Independence Square to your family and why you chose to locate your businesses there.
This is a special place. It is steeped in history and deserves to reflect the stories of the past and at the same time, provides a beautiful, walkable place for our kids to raise their kids. It all starts with a city's Downtown. The Downtown needs to be whole and healthy. When it is, the rest of the City thrives.
What was the catalyst for becoming a restaurant owner/operator?
Ken. His desire was to revitalize the historic Independence Square. We bought the biggest boarded up building on the Square and decided that restaurants are destination businesses and that's what the Square needed. In 1998, we opened Ophelia's. I had no intention of working in the restaurant, but as the owner of the business, I suddenly became the managing partner.
How many restaurants do you own and operate today? 
We have nine food concepts: Ophelia's Restaurant & Inn, Main Street Coffee House, Court House Exchange, Cafe Verona, Diamond Bowl and Billiards, Square Pizza, UpDog, El Pico, and Clinton's Soda Fountain. We also have six other businesses: BHN Home décor, Wild About Harry, a men's gift store, Studio on Main, a pilates and yoga studio, Pharaoh Theater, a four-auditorium movie theatre, Gilbert & Whitney Co., a corner grocery and kitchen wares store, and Polly's Pop, a soda bottling company.
What is your involvement in the day-to-day operations?
As president of McClain Restaurant Group, I oversee all the businesses. I am the "go to" for our managers and chefs when any issues arise, from staffing, to building maintenance, to equipment issues. Together, the managers at each location and I work on menus, promotions, hiring, merchandise, customer and team development, training, and any other concerns.
What was it like running multiple restaurants and raising six kids?
When we started Ophelia's, our youngest was four years old and our oldest was in high school. It was really, really hard. I was robbed of my time with them, and them with me. I had to be very creative about how I spent time with them. Waiting in the car with them for the bus was "our time," driving them to school, trying to still be the car pick up for basketball practices, trying to make every game or at least parts of them with my catalogs in tow for the retail and restaurant magazines to pour through. I utilized the restaurants for dinner–I was the first the door dasher! I had an incredible village of friends who helped with transportation and kept my kids safe.
I look back, and I do not know how we made it through. I learned that work/life balance for moms is very hard. We have to allow ourselves grace, because it is not possible to do it all. If we are exhausted and spread too thin trying to make every school event and be the best PTA/classroom mom in the entire world, we are not our best at work or with our family.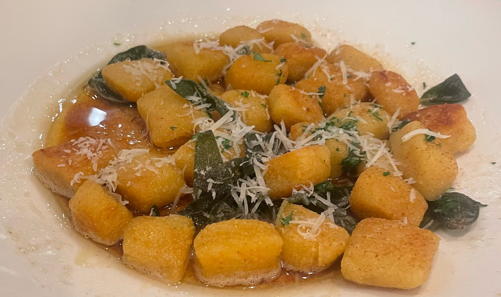 Speaking of family, how has your family (and family dinners) grown during the years? 
With six kids and their partners and eight grandchildren, our family dinners are basically, in restaurant language, a "16-20 top," depending on who is coming. We have become habitual about Friday nights at either Ophelia's or Cafe Verona. We are definitely the very active, noisy, big table. I love it!
You are also an artist. How has this played into your aesthetic for each of your restaurants?
I was able to do all our signage for the most part, and our logos. Anything that needed to be designed I did—menus, advertisements, billboards… anything and everything in the beginning. I eventually hired a full-time artist to work with me because I was staying up until two and four in the morning trying to do the design work.
What are your go-to favorite dishes/menu items from your restaurants?
I am a fairly healthy eater, so I tend to go for salads and our lighter entrees at our restaurants. But, I do love our steaks and brussels sprouts at Ophelia's; at Cafe Verona our Bisteca Salad and Mushroom Lover's pasta for a splurge; Square Pizza has a cauliflower pizza crust I love with Canadian bacon and jalapeño's; at Court House Exchange, I enjoy the Southwest Salad and any of the burgers; at El Pico, definitely the burrito bowl plus guac!
Do you have a guiding principle you look to when opening a new business on the Square?
Our goal was, and still is, to create a destination for people seeking a walkable dining and shopping community. Sometimes it's been the building that gave us a clue as to what the concepts should be.
Anything else you would like to share?
I read a book right after we opened Ophelia's, when I found myself working 80 hour weeks and in a position where I had no idea what I was doing. It was called Feel The Fear and Do It Anyway by Susan Jeffers. It is my mantra every day. I have gained more in my life, as an individual, in my profession, as a mom, and as a woman, by pushing myself to be uncomfortable. To feel the fear and do it anyway. The growth is unbeatable.
Cindy and Ken live in Independence, Missouri. Cindy oversees their 15 businesses on the Independence Square and serves on a number of boards and commissions including: the Independence Tourism Board, City of Independence Planning Commission, Mayors Council for the Arts Commission, Member of Rotary, Independence Square Association Board, ISA Design Committee Chair, Independence Chamber of Commerce, and the Centerpoint Medical Center Board.

Featured in the March 18, 2023 issue of The Independent.
By Jessica James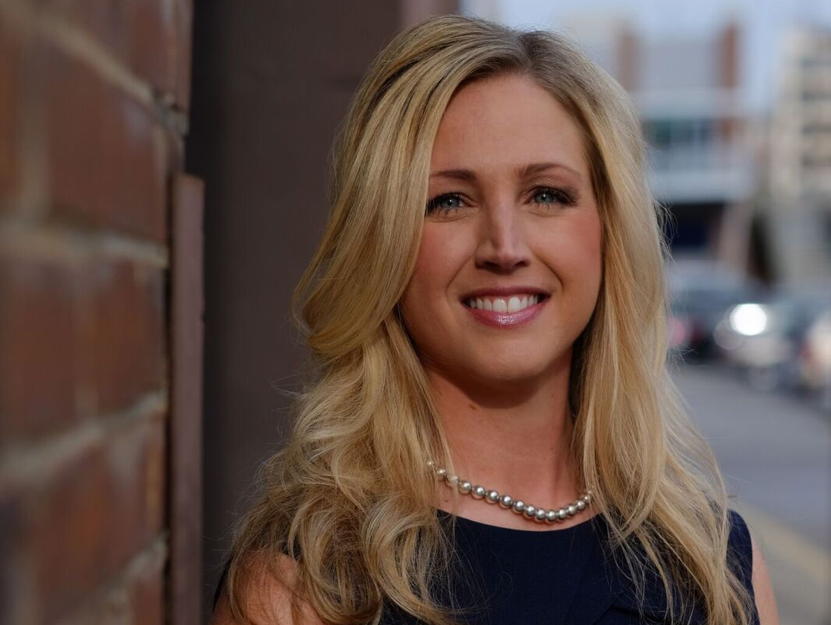 To learn more about becoming a member of the Association of Fundraising Professionals, Greater Kansas City Chapter, please visit afpkc.org. The Independent is proud to be the exclusive media partner of AFPKC.…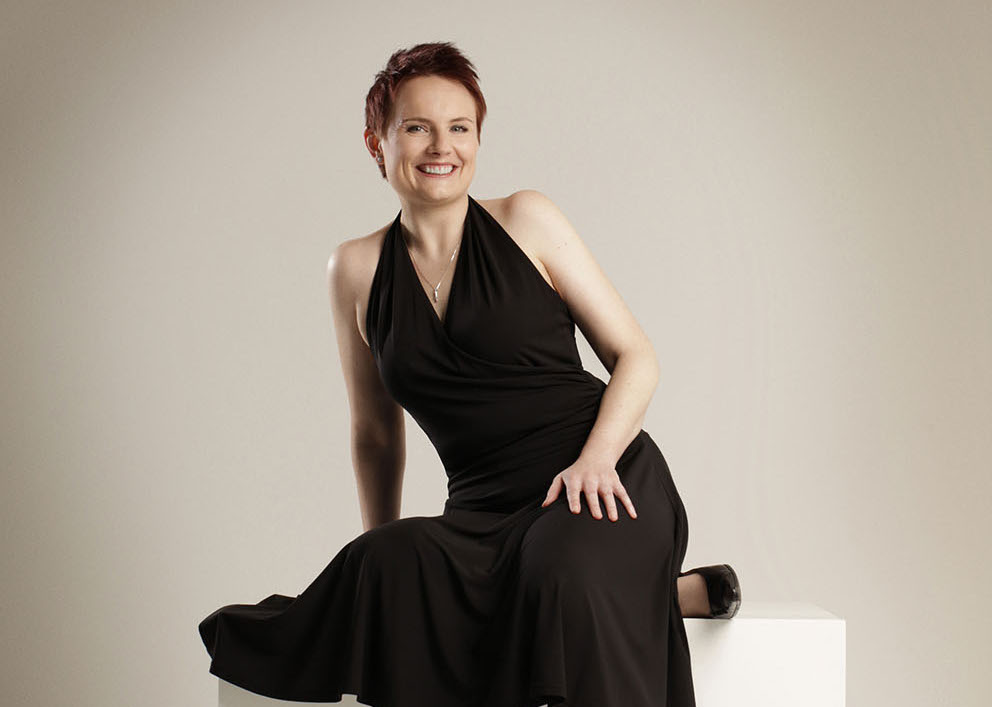 Like many top orchestra and opera conductors, Carolyn Watson began her career on "the other side of the baton." Having excelled as a young violinist in her native Australia, she…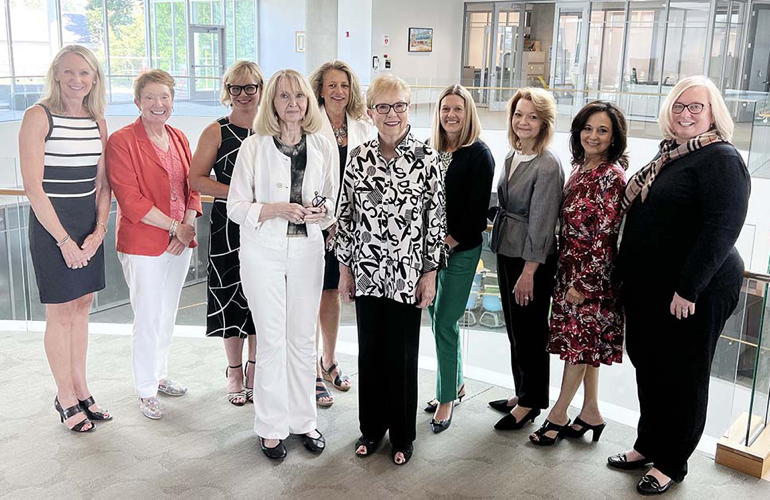 The Central Exchange was founded in 1980 by Marjorie Powell Allen and Beth Smith. The 160 founding members included Kay Barnes, Anita Butler, Joan Dillon, Adele Hall, Mamie Hughes, Dorothy…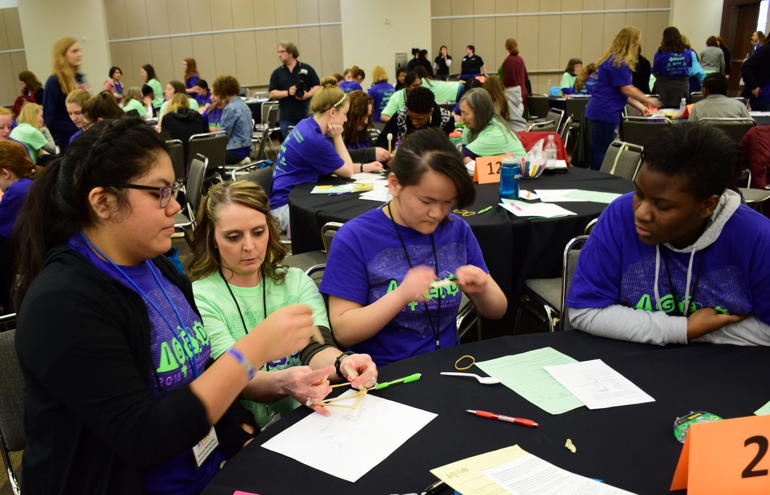 The Society of Women Engineers (SWE) was founded in 1950. The Kansas City chapter, which was created in 1982, currently has more than 150 members. The organization's focus is on…