The Dish With Ann – Parlor
Food halls are red hot right now, providing a variety of cuisines for the most capricious of palates. (But don't confuse them with food courts, with their sampling of fast food kiosks, found in shopping malls and airports.) 
Food halls provide ethnic, artisanal, farm-to-table fare. Great Britain originally took the lead in this trend, with the basement of Harrods being the once-reigning queen. But now, New York is at the head of the pack in sheer volume of food halls, with Los Angeles, Chicago, Boston, San Francisco, and cities in Europe and Southeast Asia not far behind.
Recently, my husband and I walked into the massive DeKalb Market Hall across the street from my daughter and her fiancé's apartment in downtown Brooklyn and were blown away by the depth and breadth of food selections (the first expansion of Katz's Delicatessen!). I turned to them and said, "Why bother cooking? Why?"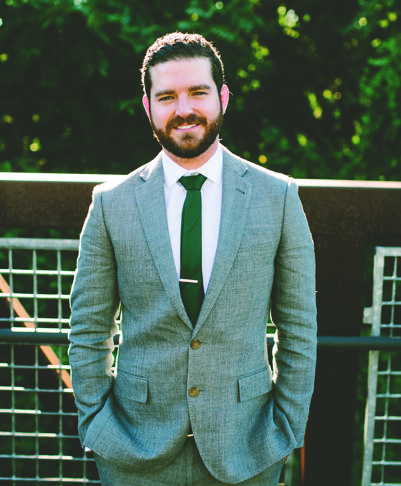 Indeed, that might be the lesson for all of us once you have stepped into Parlor, Our Town's super cool, two-story food hall in the East Crossroads, which opened in September. Designed by Hufft, this converted brick building is laid out like a home, with a separate living room, dining rooms, dens, studies, and a covered outdoor space. Eventually there will be a downstairs space for special events. It has two full service premium bars, one on each floor, and seven food concepts, ranging from Korean to Old World European to Yucatan and Middle Eastern cuisines. It is co-owned by Davis Engle of Meriweather Companies, and Our Town's Dominic Hoferer is the general manager. 
A graduate of Rockhurst High School, Dominic moved to New York 11 years ago to attend the Institute of Culinary Education and to follow the girl of his dreams, a St. Teresa's Academy graduate, whom he eventually married. After working in kitchens such as Mas (Farmhouse) in Greenwich Village, Dominic decided to focus on the front of the house and was the beverage director and general manager of Almond Restaurant in midtown and in Bridgehampton. He then opened Mario Batali's Eataly at Four World Trade Center. After that, he became an independent restaurant consultant and helped with the development of a food hall at 53rd and Lexington. "I wasn't really looking to move from Brooklyn, but when our first child was born, that shoehorned our way out of New York. I connected with Davis through social media and LinkedIn, and eventually I flew back to Kansas City to discuss Parlor with him. And the city has changed so much in 11 years." 
Dominic was impressed with the amount of talent that wanted to be on the ground floor of Parlor. "We got 450 applicants. Our deciding factor was choosing chefs who were doing exciting, creative things, not necessarily based on what we wanted, or were looking for. Basically, each chef has three years with their concepts, and, at the end, they either change concepts or make room for other chefs."
While watching the groups of social media marketers, videographers and visual artists networking and socializing, we joked, "We can't believe they let us in here." The thick, Detroit-style pepperoni, basil and mushroom pizza we ordered from Providence Pizzeria Company was divine, the crust resembling pieces of cake. I also liked the gluten-free white top pizza with spinach, roasted garlic, ricotta, and cream. Upstairs we marched to look at the other food choices. The ginormous chicken wings from Mother Clucker! were crispy and satisfying, but we were too full to tackle our Korean noodle dish, Japchae, from Sura Eats. My happy group vowed to make second and third trips to try the other delectable culinary options. 
Even though we felt like the old fogies amongst this sea of attractive millennials, Dominic claims they have no target demographic. "Parlor is new, fun and exciting — and it is for all ages."
Parlor
1707 Locust
Kansas City, Missouri 64108
816-875-4823
www.parlorkcmo.com
One of Kansas City's most celebrated chefs, Michael Corvino, co-owner, along with his wife, Christina, of Corvino Supper Club & Tasting Room, was nominated as a finalist for the 2020…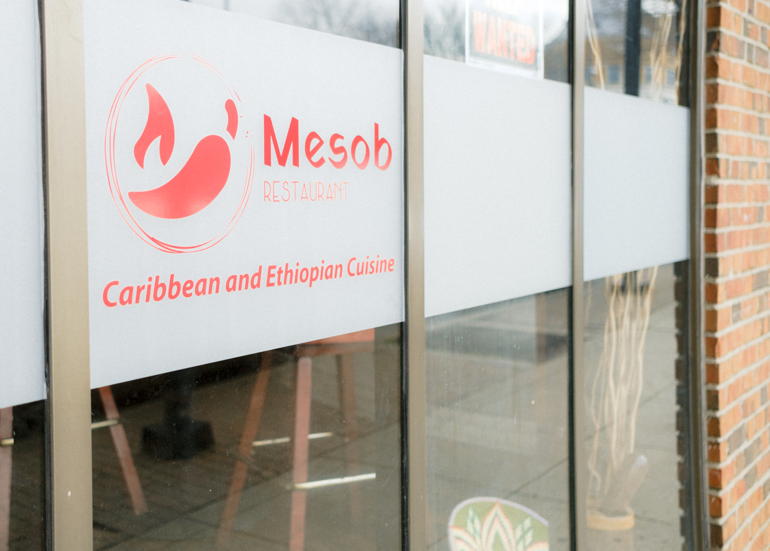 When I first asked Chef Cherven Desauguste where he was from, he said, "Planet Earth." This exemplifies his sense of humor and joie de vivre in terms of cooking and…
In this age of coronavirus, there is only so much cooking a person can bear. Yes, baking can be soothing when you're feeling anxious and cooped up. But let's face…
The coronavirus has changed everything, especially the way we eat. Some of us are cooking more. Many of us are picking up or having food delivered. As I am writing…