Ruth and Henry Koppang – Part Two
Continued from the December 16, 2017 issue
A previous article discussed the jet-set lives of Ruth Minor Koppang and Henry Koppang, whose passports must have brought new meaning to the term stamp collection. Ruth was a portrait painter, and Henry was vice president of the Federal Reserve's Kansas City branch for many years. They were generous in sharing their time and talents with charitable organizations. Ruth and Henry also delighted in giving parties.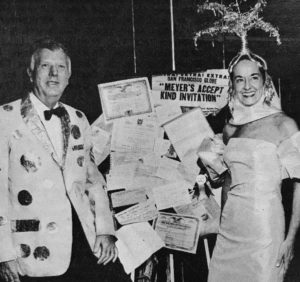 Ruth and Henry filled the Tudor Room in the Kansas City Club with several hundred friends to greet Ruth's sister, an actress known professionally as Tido Minor, and her husband, Don Fedderson, in 1956. If Don's name seems familiar, you've probably been watching old TV shows – he was the producer of the The Millionaire, My Three Sons and Family Affair. (Legend has it that Tido made an appearance in every episode of The Millionaire.) At the time, The Independent hailed Don as the "discoverer of Liberace." (Our scribe also noted that the Feddersons lived in Brentwood, right next door to Joan Crawford, who was once a Kansas City girl herself.) Tido was resplendent in Balenciaga black taffeta "sheltered in white mink." Ruth was no country mouse herself: she donned a Traina-Norell white lace sheath with a white fox stole. Perhaps they learned their style from their mother, Mrs. M. L. Minor, whose grey chiffon and lace gown matched her hair. (Which is the younger sister? Actually, it's Tido – and by more than a few years!)  
A little extra information for those who delight in Kansas City connections: Tido – née Helen Macie Minor – and Don had known each other when they were students at Central High School in Kansas City. Another classmate was Ruth Barth, later Mrs. Paul Henning. Paul was the creator of The Beverly Hillbillies, Petticoat Junction and Green Acres. The Feddersons' son Michael, who used the stage name Mike Minor, co-starred in Petticoat Junction. His character, Steve Elliott, fell for the youngest of the three sisters on the show, Betty Jo – and Mike Minor was married for several years to the actress who played her, Linda Kaye Henning, the daughter of Ruth and Paul Henning. "Lots of curves, you bet!" Just as the theme song promised! In her memoir, The First Beverly Hillbilly, Ruth Henning wrote, "The first time [Mike Minor] came to our house to pick [Linda] up, I was really eager to see him in person to see if he resembled his father who had been very handsome… Well, when I went to the door, it was a shock – like turning back the clock. There stood Don Fedderson looking just like he did in high school when we acted in the school plays together and went to the same dances and parties." (Ruth Henning's book about her life with Paul and his career wasn't published during her lifetime. It was released in September 2017.)  
The Feddersons were the focal point of that 1956 gathering, but everyone was on display at the Koppangs' Wall Street Journal Party at the Hotel Muehlebach in 1968. Guests (300 of them!) accepted the challenge to come as their favorite stock. One lady appeared as Chiquita Banana, the advertising mascot of the United Fruit Company. Kentucky Fried Chicken was represented by a man costumed as Colonel Sanders and his wife, whose face was hidden beneath her chicken mask. They had something to squawk about – they shared the blue chip prize with a couple dressed as the Getty Oil Company. Two Coca-Colas were on view. One was accompanied by a husband whose bovine mask was meant to represent a bull market in the soft drink. The other Coca-Cola's husband was covered in ticker-tape. (Perhaps he created his costume at the office.) A caterpillar and a butterfly arrived together. Their stock? Caterpillar Tractor. There was a can of STP Oil and a can representing the Continental Can Company. (Do you think by the end of the night they did the can-can?) One guest wore an embellished kilt; she was Scotch Tape. Her husband donned scrubs to be Medco. The menu is lost to time, but the D-J Averages Orchestra played. The Koppangs themselves? Why, they were dressed as Reynolds Metal!
Bottom Photo: Don and Tido Fedderson with Ruth and Henry Koppang
Photo Credit:Ken Taylor 
Also featured in the January 20, 2018 issue of The Independent
By Heather N. Paxton
When Martha Deardorff Shields and Edwin W. Shields began building Oaklands, they had been married for more than a dozen years and were the parents of a daughter and a…
Who remembers Alexander Woollcott? For some, what comes to mind is that he was a member of the Algonquin Round Table and a writer for The New Yorker magazine during…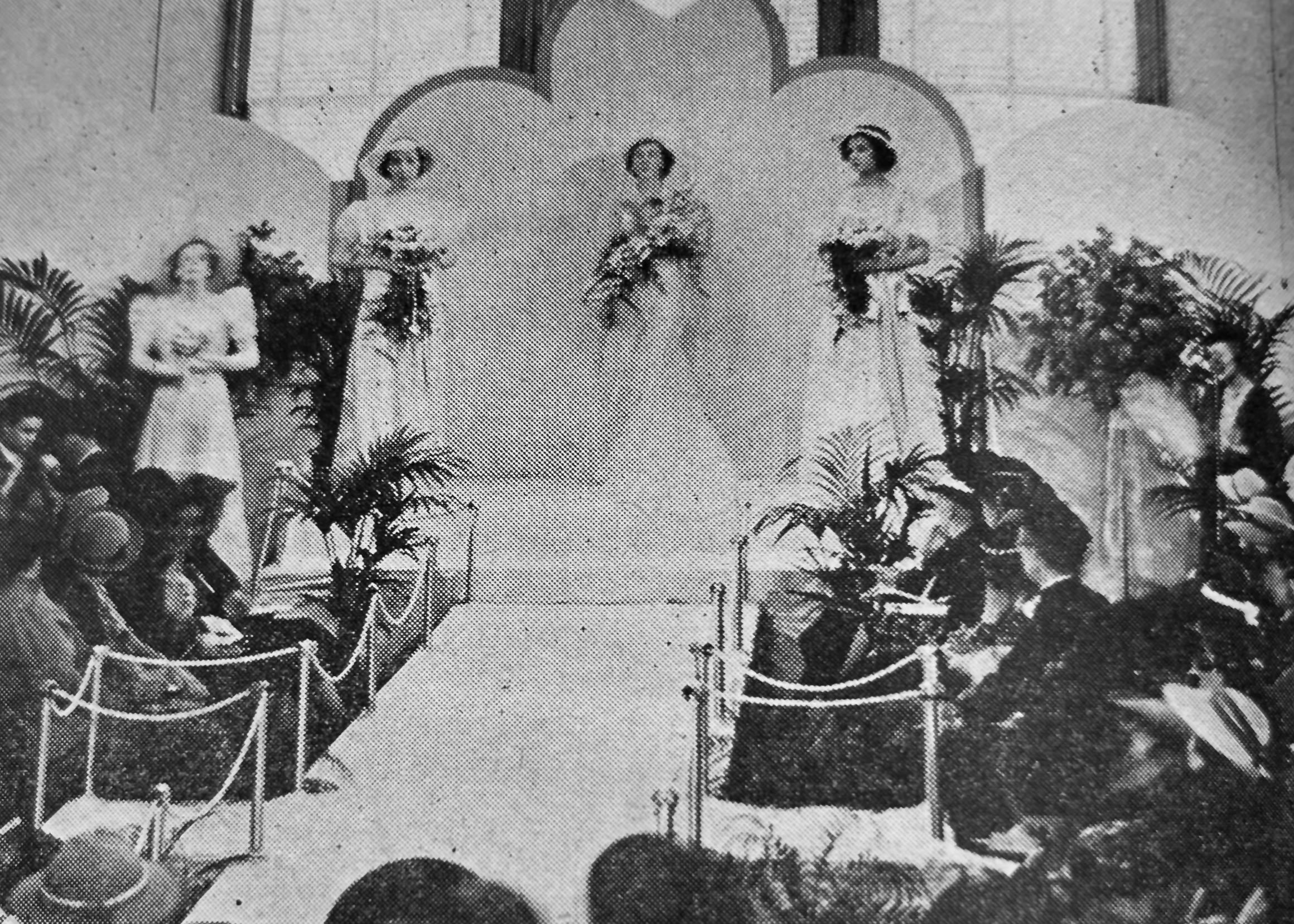 The third floor of Emery, Bird, Thayer was the site for a May 1937 fashion show featuring everything from beach togs to gardening overalls to bridal dresses, as they were…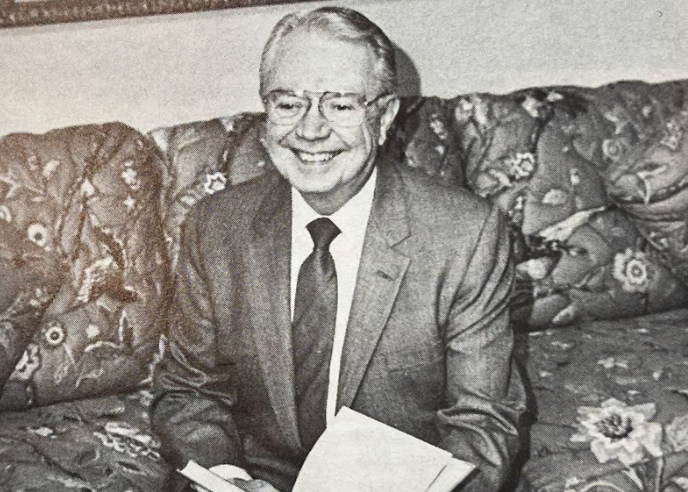 Harold D. Rice learned about community service at an early age. The son of Atha C. Dewees Rice and O. Lee Rice grew up at 4735 Virginia Avenue, in a…