SEND THE VERY BEST: Lyric reprises puppet version of holiday classic
NOTE: This is an adaptation of an article first published in The Independent in November 2020, shortly before the December world premiere of the Lyric's Amahl. That year, COVID-19 prevented live performances of the production, which was instead filmed and made available for home viewing. In 2021 it was finally presented to live audiences. This year's version, directed by Tara Branham and conducted by Piotr Wiśniewski, is the second live presentation.
. 
Gian Carlo Menotti's Amahl and the Night Visitors, which received its NBC Opera Theatre premiere on Christmas Eve 1951, became one of the biggest hits in television history. And as the first opera commissioned specifically for live performance on television, it was also a musical milestone. "It may be said at once that television, operatically speaking, has come of age," wrote Olin Downes in a rare front-page review in The New York Times the next day, adding that Menotti's "tender and exquisite piece" formed a "historic event in the rapidly evolving art of television."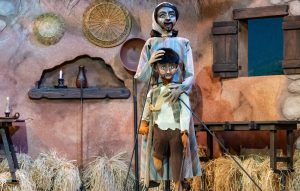 And there was Hallmark Cards, Inc., front and center, which had gone to considerable expense to sponsor the landmark broadcast. Few Kansas Citians realize, in fact, the crucial role that Hallmark played in the popularization of opera in America during the second half of the 20th century: of cultural programming in general, in fact. And that all began with Amahl. 
In the early 1950s, when television sets were becoming a fixture of households worldwide, Hallmark founder and CEO Joyce Clyde "J.C." Hall was one of a handful of visionaries who saw the medium's potential: not just for "horse operas," he said, but for a wide range of programming.
"It was argued that an opera was hardly the type of show to get much attention on television," Joyce wrote of Amahl in his 1979 memoir, When You Care Enough. "But I felt we could use the show to thank all the people who bought Hallmark cards … and it was a beautiful show. We received thousands of letters, cards and telegrams thanking us for presenting it. The opera was beloved by adults and children alike and acclaimed by critics as a Christmas classic."
Even Joyce was a bit surprised, it seemed, at the continued demand for the piece. "The moving story of the lame boy, Amahl, with Menotti's magnificent music, was so successful we repeated it by popular demand at Easter the next year in spite of its Christmas theme," he wrote. "Then we found ourselves showing it again at Christmas. In 1953 it became the first sponsored network show to appear in color."
Amahl helped establish Hallmark as a force in cultural programming, and it formed a spark for what would later be called the Hallmark Hall of Fame (and subsequently, for the Hallmark Channel and its myriad holiday programming). "The simple truth," Joyce later stated, "is that good television is good business."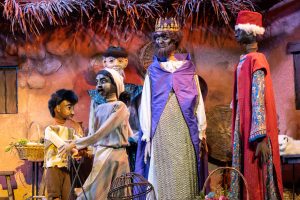 This December 2nd through the 11th, the Lyric Opera of Kansas City reprises its historic Amahl, with puppets by master designer Paul Mesner and live musicians spaced on either side of the remarkable set design by Steven C. Kemp.
This year's production, which again takes place at the Lyric's Michael and Ginger Frost Production Arts Building, presents a strong ensemble of locally-based singers and instrumentalists, including members of the Lyric's Resident Artist Program.
"Last season we were thrilled to finally be able to present live performances of this holiday classic," said Deborah Sandler, the Lyric's general director, of the current production. "Children and adults of all ages will be moved by this heartwarming story, as told through these glorious puppets."
Amahl imagines the three Magi stopping for a rest on their journey to see the baby Jesus. As they display the lavish gifts they plan to deliver to Bethlehem, they witness a reciprocal generosity from Amahl's own community, culminating in a touching act of good-will from the disabled boy himself.
The Lyric commissioned Steven to design an extravagant set, with a rough-hewn central hut and a 95-foot-long cyclorama serving as a backdrop. The goal was to make an intimate space in which "the audience can be a part of the action," Steven said back in 2020, "and to create a little bit of 'surround-sound,' with the musicians and the singers enveloping the whole space.
In creating the feel of a "triptych," with the hut flanked by singers on one side and the orchestra on the other, Steven is evoking the Hieronymus Bosch painting (The Adoration of the Magi) that initially inspired Menotti. "It's as if this early-Renaissance painting has sort of sprung to life," Steven said.
In an introduction preceding the 1951 broadcast (which as of this writing can be seen on YouTube), Gian Carlo reminisced on his young years in Italy, where the Magi (not Santa Claus) brought gifts. "It's an opera for children because it comes right out of my own childhood. And I want you to realize that it was very difficult to capture my childhood on television because when I was a child, television had very little to do with my upbringing."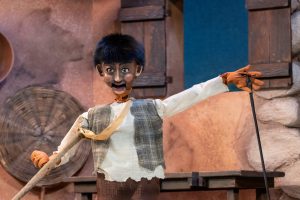 The composer recounted how the idea for Amahl had come to him in a flash one day that December, as he strolled through New York's Metropolitan Museum.
"I was supposed to finish an opera for NBC," he said, "and I just didn't have an idea in my head. So I was walking one afternoon, rather gloomily, through the Metropolitan Museum, and I chanced to stop in front of this painting by Hieronymus Bosch. And as I was looking at it, I suddenly heard again the weird song of those Three Kings. And I suddenly realized that they had come back to me, and they had brought me a gift. And the opera you'll hear tonight is the gift of these Three Kings."
—By Paul Horsley
This year's cast for Amahl includes Delilah Rose Pellow and Josephine Pellow alternating as Amahl, Aubrey Odle and Krista Renée Pape as the Mother, Wayd Odle as Kaspar, Luke Harnish as Melchoir, Joseph Park as Balthazar, and Nathan Whitson as the Page. Paul Mesner is puppet master, and costumes designs are by Nancy Robinson.
For ticket information, call 816-471-7344 or go to kcopera.org. To reach Paul Horsley, performing arts editor, send an email to paul@kcindependent.com or find him on Facebook (paul.horsley.501) or Twitter/Instagram (@phorsleycritic).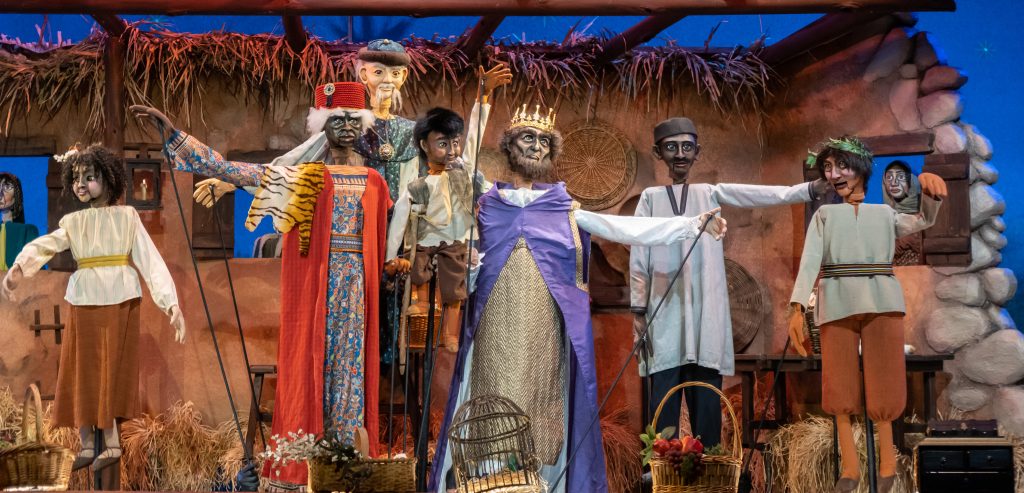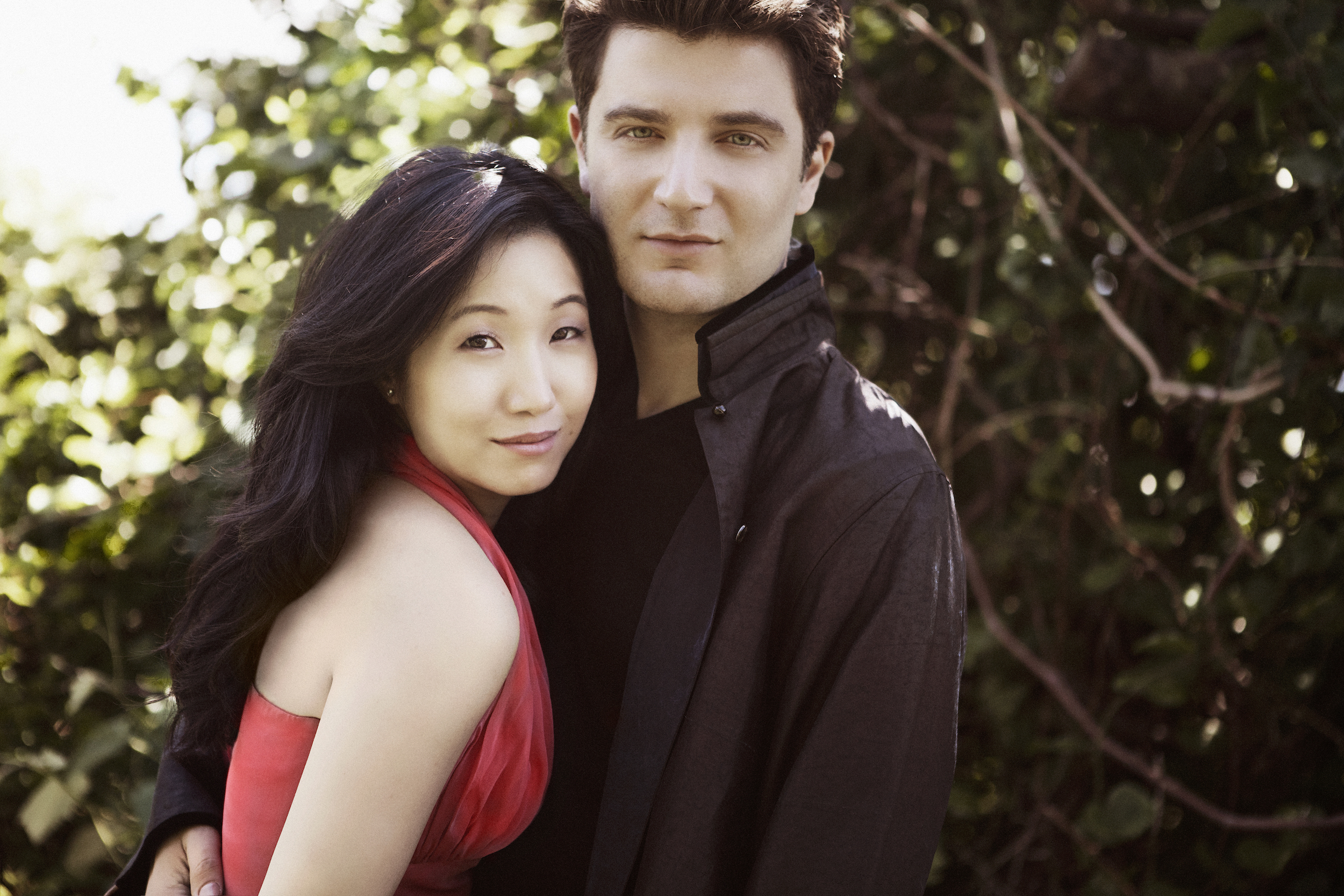 Musicians love chamber music because it offers a chance to perform with friends in a warmly collegial, relatively low-stress environment. The most intimate chamber music of all is that for…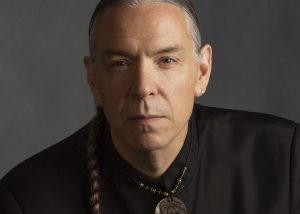 When Raven Chacon won the Pulitzer Prize for Music in 2022, the announcement surprised many American music-lovers, few of whom realized how strong the tradition of concert music by Native…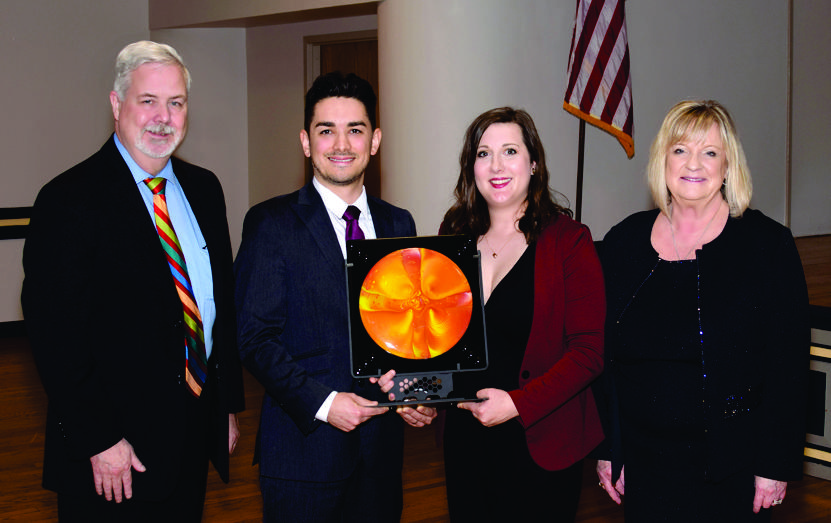 Nathan Bowman doesn't always advertise his Native American heritage when presenting himself to the public, but he is nonetheless proud of the deep roots that his family has always known…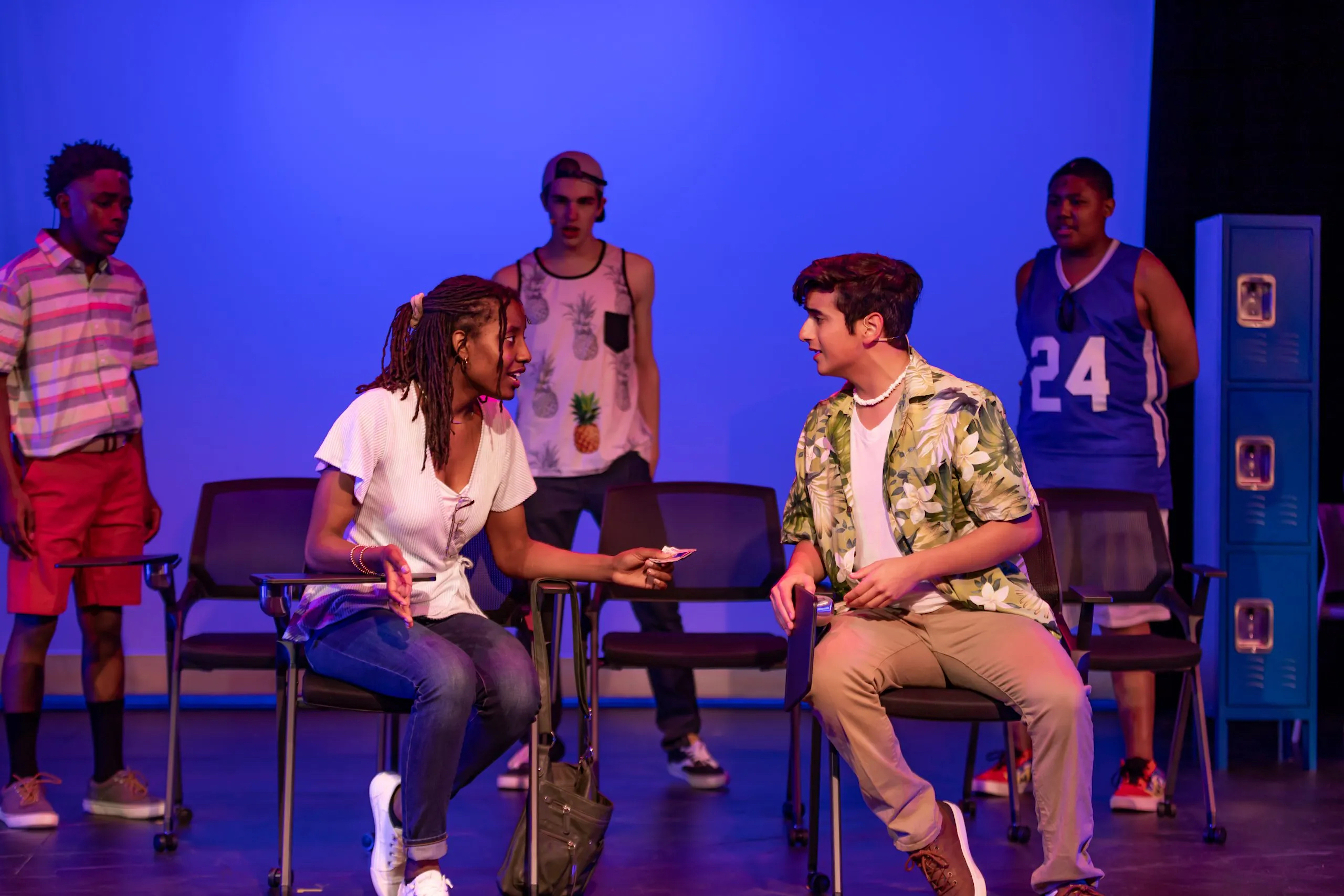 There was a time, during the restless months of 2020, when many performing arts groups wondered whether they would survive. In the decade since its founding in 2010, Spinning Tree…