SOULS ON FIRE: Choreographer reenacts racial tensions of '60s childhood
Like many Southerners of her generation, choreographer Mary Pat Henry had a front row seat for the explosive events surrounding desegregation and the Civil Rights Movement. As a child in Columbus, South Carolina, she remembers being continually jolted by the racism she encountered all around her. For two years now she has grappled with reenacting some of those memories in dance, inspired partly by the art of William Christenberry — especially The Klan Room, his installation of paintings, drawings and photographs of Ku Klux Klan-related imagery — and by her own memories of growing up. The result, Southern Exposure, will receive its world premiere on May 21st and 22nd as part of the Williams/Henry Contemporary Dance Company's spring program. It is the group's first appearance ever on the attractive Spencer Theatre stage used by the Kansas City Repertory Theatre, and it will attempt to take advantage of its superior technological capabilities.
"This piece is like looking at the past as a dusty memory," says Mary Pat, the company's co-founder and artistic director, who is also a professor of dance at the UMKC Conservatory. "It looks back on a time that asked us to define ourselves," she says, using pop, gospel, blues, jazz, and other music from the era.  Some of the events depicted in the 30-minute work are drawn from real events she experienced, she says — "voicing things I saw that impacted me." Many are things that her dancers, a racially diverse group of professionals in their 20s and 30s, have only read or heard about. But she says they feel the emotional content of the piece profoundly — a piece whose impact is heightened by the use of projected images of the period, some quite graphic.
Southern Exposure is just part of the Wylliams/Henry's spring program, which, as usual, serves up a provocative mix. Desire byGary Abbott of Chicago's Deeply Rooted Productions explores the relationship between love, desire and the primal need for physical contact. Paula Weber's To Each Her Own (premiere) traces the emotional and spiritual development of four very different women. Ruth Barnes's Chloe/Christina (premiere) takes Andrew Wyeth's painting Christina's World as a point of departure, using live and recorded video to show the dissonance between image and dance. And Mary Pat's Moore in Time (a revival) also uses video to explore the relationship of dancers to the shapes and ideas created by Henry Moore's iconic sculptures (many of which grace the lawn of The Nelson-Atkins Museum of Art). For tickets call 816-235-6222.
If there is a single annual outdoor event that has galvanized Kansas City's open air fans, it has to be the Kansas City Symphony's Celebration at the Station held each Memorial Day weekend outside Union Station. The setting is perfect for the occasion, with a panoramic view of not just our landmark 1914 Station but also the magnificent National World War I Monument. It's one of the most satisfying things you can do outdoors for free here, and each year tens of thousands of area residents make a day of it. This year's Bank of America Celebration at the Station is on May 30th, with a rain date of May 31st. Music director Michael Stern leads a program including patriotic music, orchestral classics and a fireworks finale set to Tchaikovsky's 1812 Overture.
Special guests this year include Time for Three, an innovative ensemble of two violins and double bass that blends classical, country, bluegrass and jazz idioms with brilliant panache. Formed at the Curtis Institute of Music, this boundary-bending trio consists of violinists Zachary De Pue and Nicolas Kendall and bassist Ranaan Meyer. The activities of these Curtis-trained musicians have ranged widely, from performances with major orchestras to high-profile TV appearances. Their fresh and tasteful blend is difficult to describe, but click here for a sampling. Also on the bill is Mark Shultz, a Colby, Kansas, native who is today one of the superstars of Christian music. Click here to view the video to his nostalgic hit song "Letters from War." Mark is known for easy-going songs that give testament to his faith and to the inner workings of God in his life.
The grounds open at 3 p.m., and families are welcome to bring blankets, chairs and picnic baskets. Food will be available for purchase inside and outside the Station, where of course early birds can view the impressive Dinosaurs Unearthed exhibit. Pre-concert entertainment begins at 4:30 p.m. with the United States Air Force's Brass in Blue. The concert proper begins at 7:30 p.m., enhanced by a large HD screen for close-ups of the artists. The concert will also be shown live in HD on KCPT-TV (Channel 19) beginning at 7:30 p.m., with a rebroadcast to be scheduled for the July 4th weekend. For complete event details go towww.celebrationatthestation.com.
Symphony players form new chamber music series
Speaking of the Kansas City Symphony, its energetic players are always looking for new ways of bringing music to our community, in both formal and informal settings. On May 20th and June 3rd, they perform the first two concerts of what the Symphony and principal trombonist (and series artistic adviser) Roger Oyster hope will become a regular chamber-music series at Webster House, the renovated schoolhouse-turned-restaurant-and-antique-gallery poised at the edge of the Kauffman Center for the Performing Arts. Each of the 30-minute mini-concerts of the new Webster House Salon Series with the Kansas City Symphony begins at 6:15 p.m. — right after the restaurant's wonderful happy hour, which runs from 4:30 p.m. to 6 p.m. — and includes music by the same composers to be featured at that weekend's regular Symphony concerts.
On May 20th, the featured work is Debussy's String Quartet — that week's Symphony concert also will include that composer'sPrelude to the Afternoon of a Faun — with violinists Sunho Kim and David Repking, violist Jenifer Richison and cellistLawrence Figg. On June 3rd the featured works are the Andante cantabile from Tchaikovsky's First String Quartet and Prokofiev's Quintet, Op. 39, for oboe, clarinet, violin, viola, and double bass. Featured on June 3rd are violinist Anne-Marie Brown andTomoko Iguchi, violist Christine Grossman, cellist Lawrence Figg, oboist Barbara Bishop, clarinetist Raymond Santos, and bassist Ed Paulsen. For more information about the new series, go to www.websterhousekc.com or call 816-221-4713. For Symphony tickets and information call 816-471-0400 or to www.kcsymphony.org.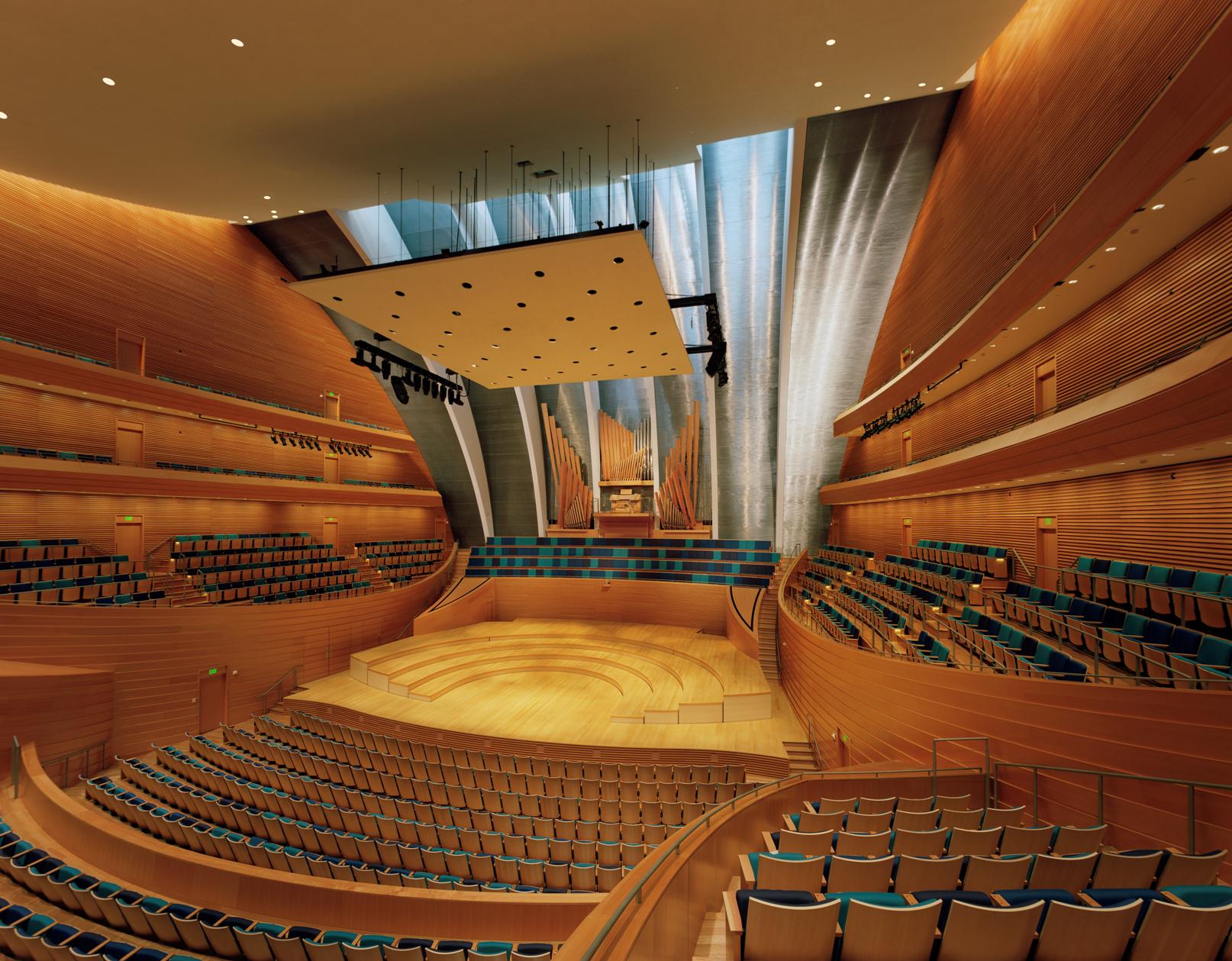 The arts do more than console: They engage, stimulate, inspire. We asked a number of local performers, arts leaders, and community vanguards what energizes them during times of crisis. Specifically:…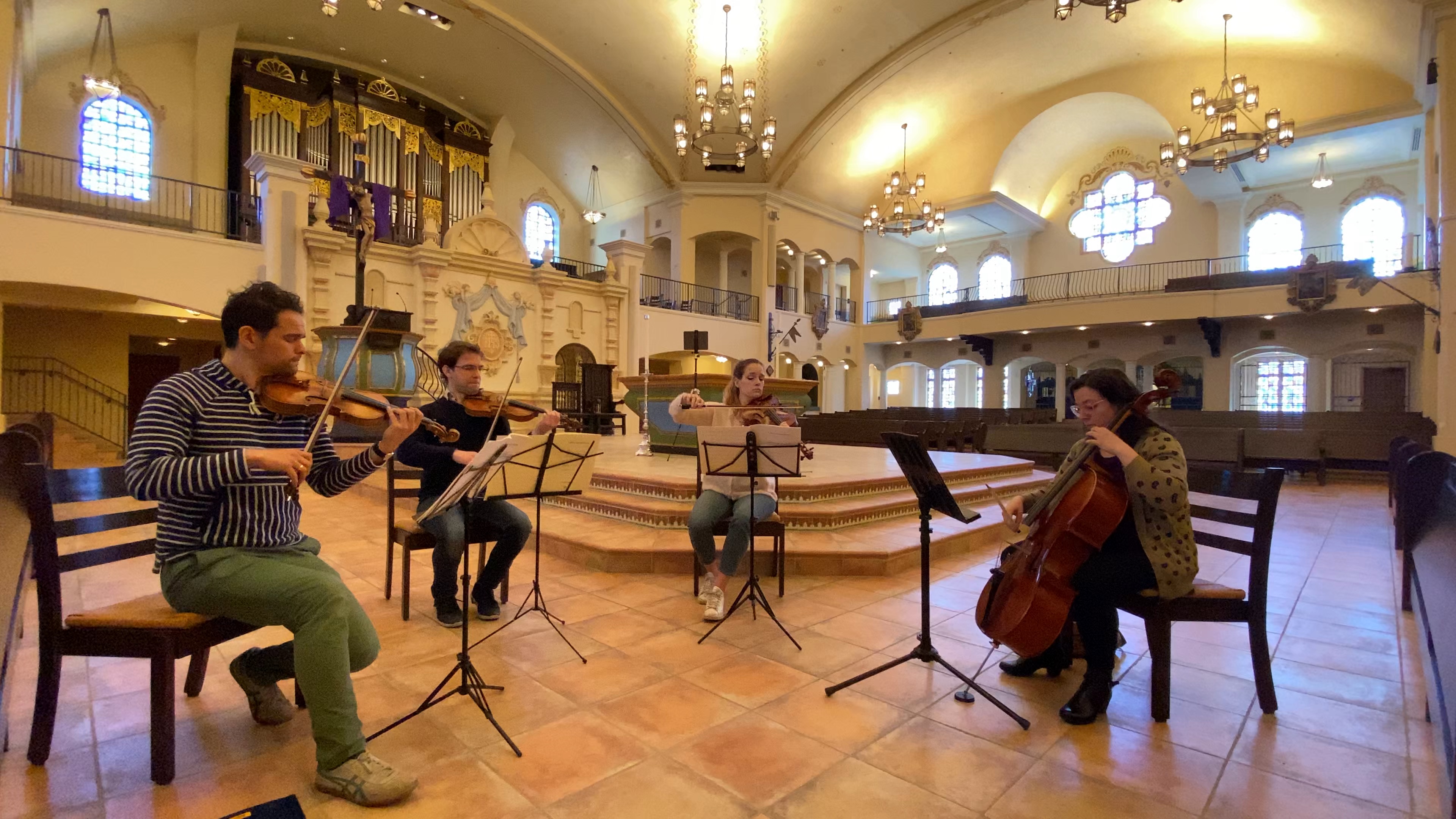 Nearly every day, arts-loving Kansas Citians receive notice that yet another performance has been canceled. As the Covid-19 virus has forced theaters and concert halls to go dark for the…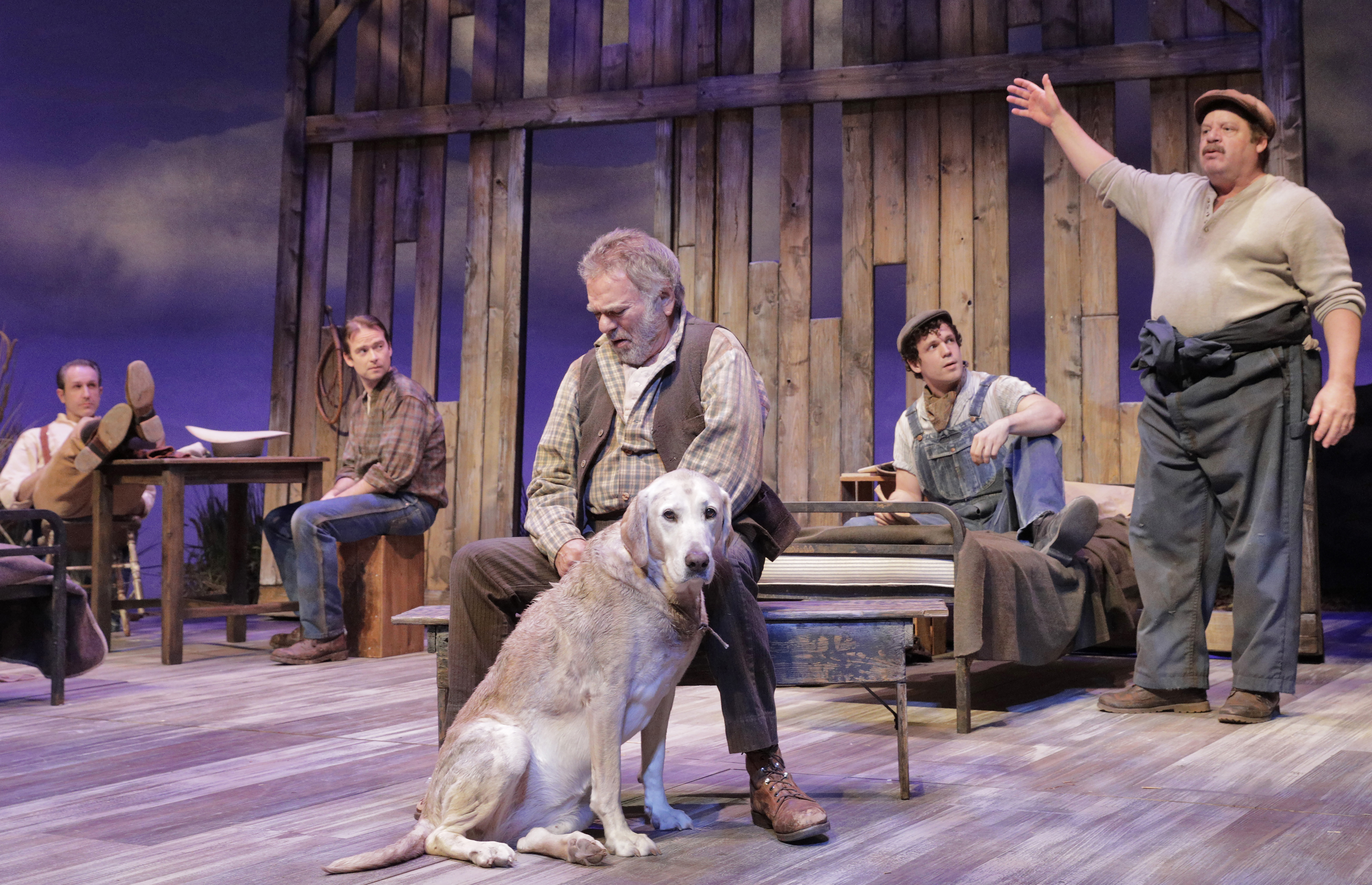 If we could ever train animals to follow blocking and precise stage directions night after night, they might actually take over theater as we know it. Because nothing captures an…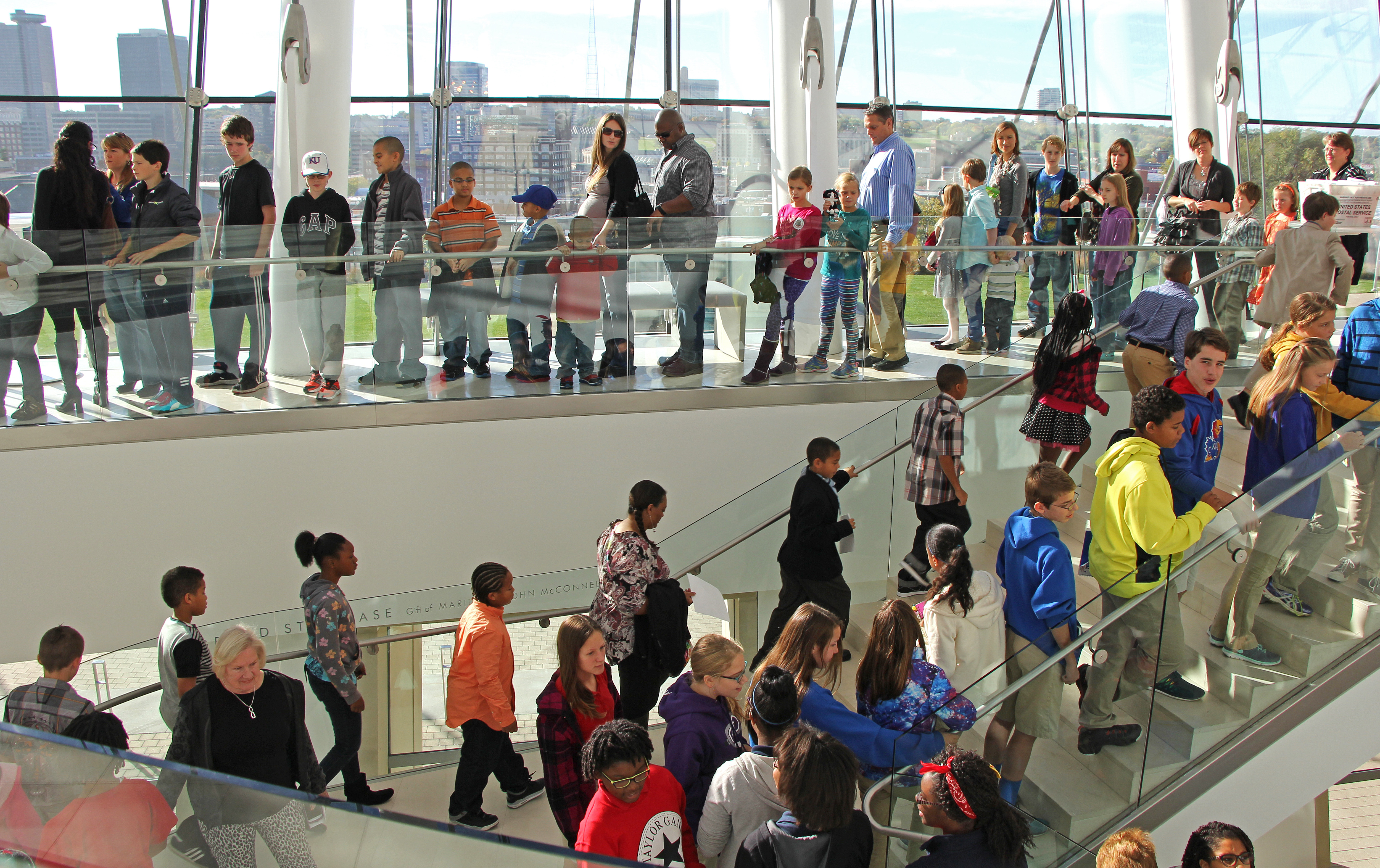 Raising funds for the performing arts calls upon a whole toolkit of skills. You must come prepared not just with studies showing the benefits of arts to the community and…