TALE OF TWO YURIS: Kansas City Ballet presents shimmering, sincere version of classic Firebird
The final seconds of Yuri Possokhov's Firebird contain a simple event that is so natural, so poignant and dramatically satisfying that it made my heart clutch up. Naturally I'm not going to spoil it: You'll just have to see the Kansas City Ballet's winter program that opened Thursday at the Lyric Theatre. Let's just say it's just one many reasons why Possokhov's 2004 version of the classic Russian ballet, a centerpiece of the weekend's program, is a must-see. Created for the Oregon Ballet Theatre, it uses Stravinsky's crystalline 30-minute 1945 version of his score to tell a story that is as far as one could imagine from the stately original that Michel Fokine created for the Ballets Russes in 1910. And as the Kansas City Ballet is fortunately still a company that uses live music, we were treated to the rich talents of the Kansas City Symphony in the orchestra pit.
The music that Stravinsky wrote for dance, first for the Russians in Paris and later for George Balanchine in New York, is as ideally suited for choreography as just about any music there is, with the possible exception of Tchaikovsky's. So it's no surprise that scores like Firebird and Rite of Spring have spurred hundreds of choreographers of all backgrounds to make their mark with them. Possokhov's is a worthy addition to the fray. A former principal dancer of the Bolshoi and San Francisco Ballets, he seeks an earthier flavor that is perhaps more faithful to the character of the original Russian folk tales on which the story is based. Its strength is its fundamental authenticity, its sense of admiration of both the Russian classical ballet tradition and folkloric elements. (Another priceless moment which Iwill give away occurs where Kaschei's Minions change costumes and emerge in Russian folk-dance garb to kick up their feet country-style.)
Veteran dancer Kimberly Cowen, decked in fiery-orange, brings enormous pathos to the role of the magical Firebird. When Ivan (Luke Luzicka) stumbles into the garden of the evil Kaschei (Michael Eaton), he falls under the spell of the Firebird, who gives him a single feather as protection. Cowen deftly conveys the Firebird's initial reluctance to be subdued by the too-rough Ivan. But of course she falls in love with him anyway. Luzicka convinces as the half-clumsy fellow of noble bearing, and Nadia Iozzo is eloquent as the Princess, a rival for Ivan's love. (Sadly for the Firebird, when Ivan dances with the Princesses, he is clearly more at home in their balletic realm.) Eaton, as the seething, constantly-in-motion Kaschei, demands continuous attention, and the macabre, zombie-like costumes of his Minions lend spice to their hellish milieu.
The beautiful production features extravagant costumes and scenic design byYuri Zhukov, a choreographer and designer who also danced at San Francisco. A highlight is the series of painterly decors depicting everything from an abstract feather to an (I think) intentionally kitschy Russian countryside complete with onion domes and a winding road leading to a happy future.
There was much to admire in the other three works on the program. Balanchine'sApollo, which the company hadn't performed since 1991, began on a slow burn and gradually woke up, sort of. Stravinsky's music from the pit, under Ramona Pansegrau's direction, sounded pale and lifeless, and that seemed to affect the dance. Energy picked up with the solos of Calliope (Rachel Coats), Polyhymnia (Breanne Starke) and Terpsichore (Kimberly Cowen), but it didn't really ignite until the richly inventive pas de deux between Terpsichore and Apollo (Michael Eaton). Staged here by former Balanchine dancer Paul Boos, Apollo is filled with iconic, statuesque images that stick in the mind, like the famous final stair-walk with dancers splayed in a row, brilliantly lit by Kirk Bookman. But I didn't find myself connecting to its abstractions here.
Twyla Tharp's As Time Goes By was last seen here in 2005, but it is so dense and action-packed that there is always something new to be seen in it. Set to the final two movements of Haydn's "Farewell" Symphony, it deals in continuous, at times frenetic energy delivered by an ever-shifting ensemble. Fragments of steps are tried out, stopped, begun again. Ballet intermingles with jazz and jive. Men handle women, then pass them off to other men. Couples mesh, briefly, then part. Notable was Caitlin Cooney in the ferocious silent solo that begins the piece.
Ben Stevenson's unique pas de deux End of Time was a lavish treat, danced on Thursday by the kinetic couple of Angelina Sansone and Juan Pablo Trujillo. At times you're not sure if these two are in love or having an argument: They prostrate themselves on the floor head to head and pull and push each other in twisting patterns that ebb and flow. Then he stands and noodles her around his shoulders. Live musicians placed stage right high upstage (cellist Mark Gibbs andRamona Pansegrau on piano) perform the slow movement from Rachmaninoff's Cello Sonata.
Further performances of the Kansas City Ballet's winter program are at 7:30 p.m. February 20 and 21 and 2 p.m. February 21 and 22. For tickets call 816-931-2232 or go to kcballet.org. 
To reach Paul Horsley, send email to phorsley@sbcglobal.net.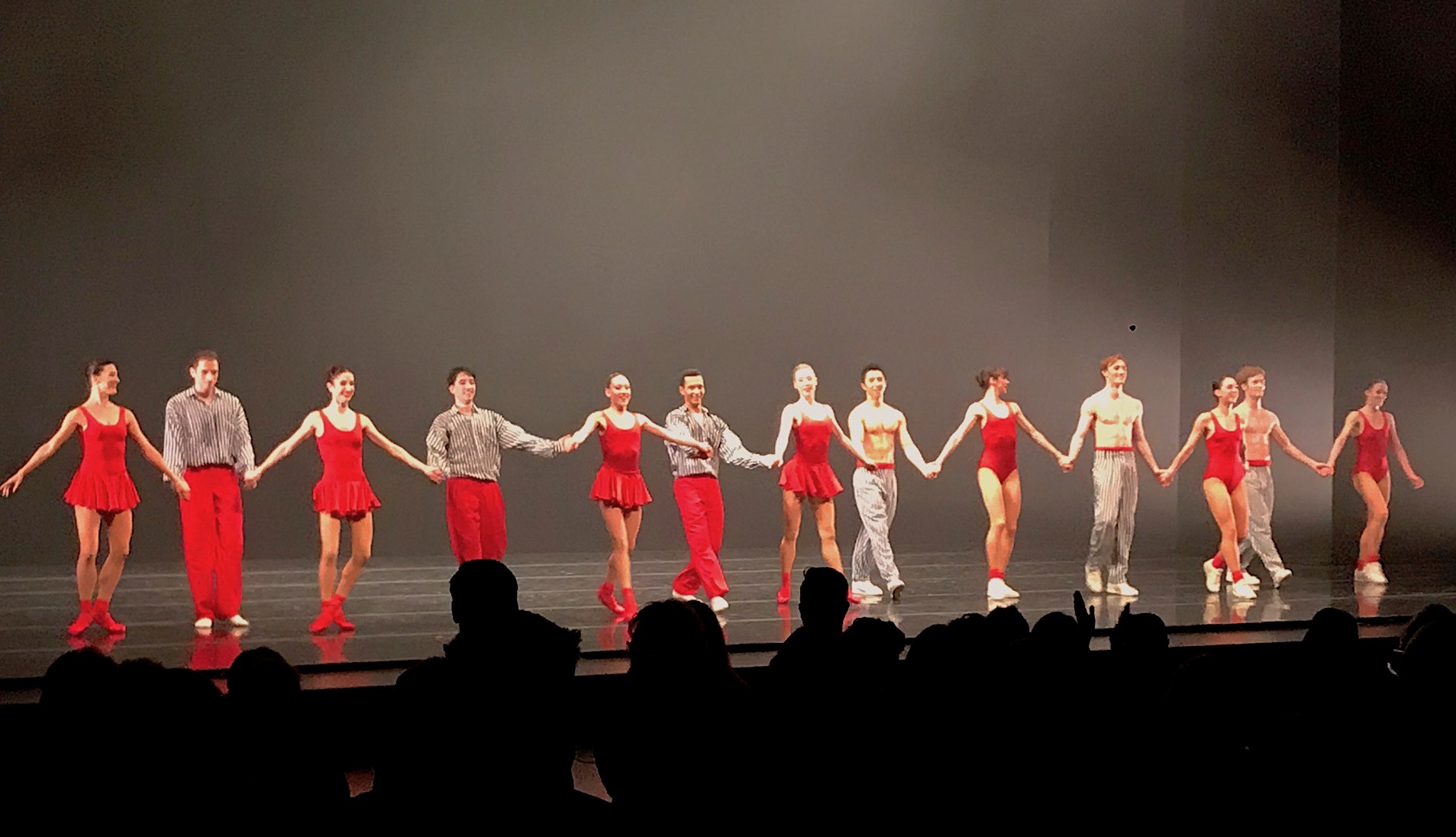 Four women far upstage in pajama-like outfits skip in place, their limbs flying in precisely crafted, whimsical calisthenics. Downstage, a ballerina in red pointe shoes is dancing, now two ballerinas,…
David Parsons embodies the kinds of values and ideals that any Kansas City artist would do well to emulate. He is as comfortable hacking through weeds at the Leawood home…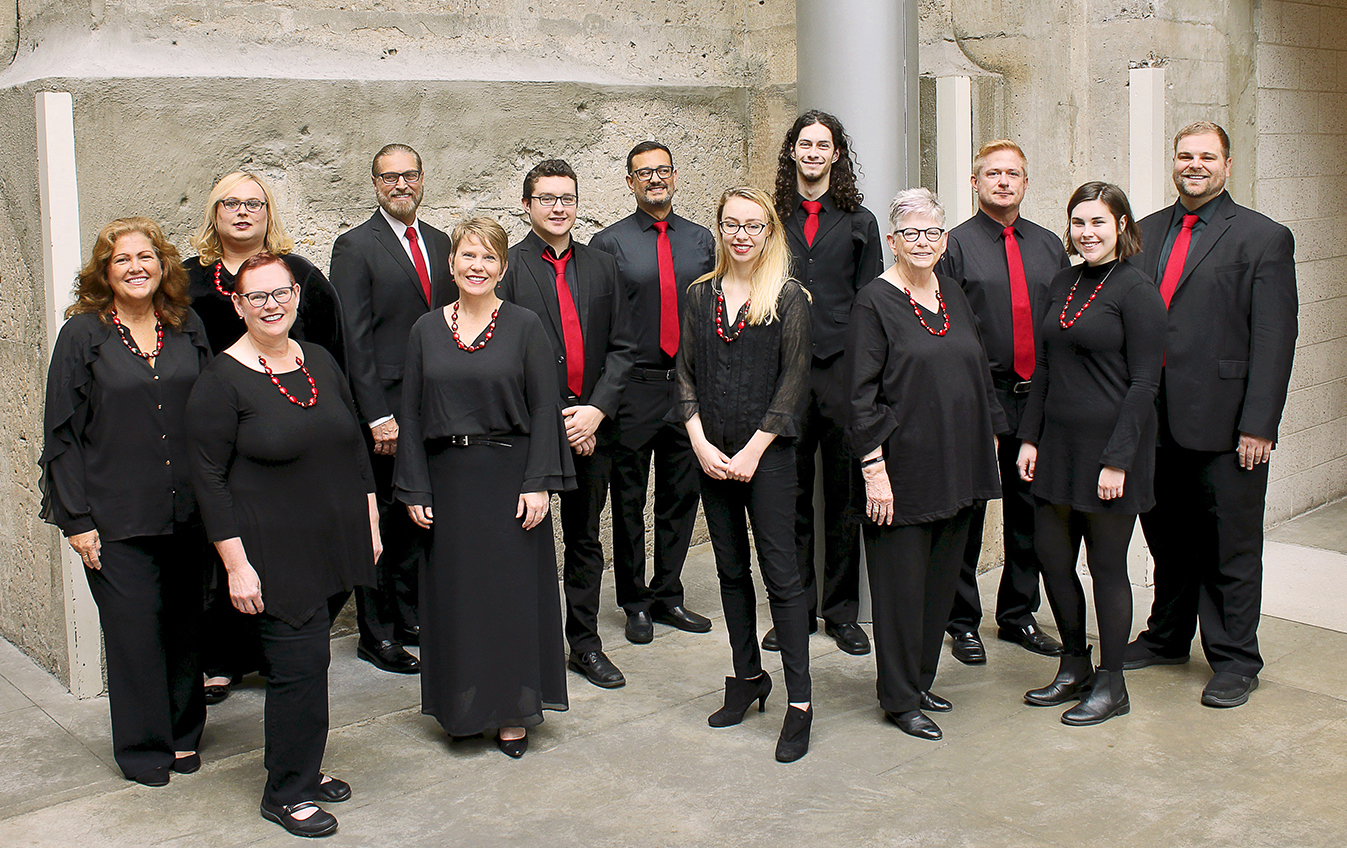 If there really is a crisis in the performing arts in America, somebody forgot to send Kansas City the memo. In the past decade, our city has seen the formation…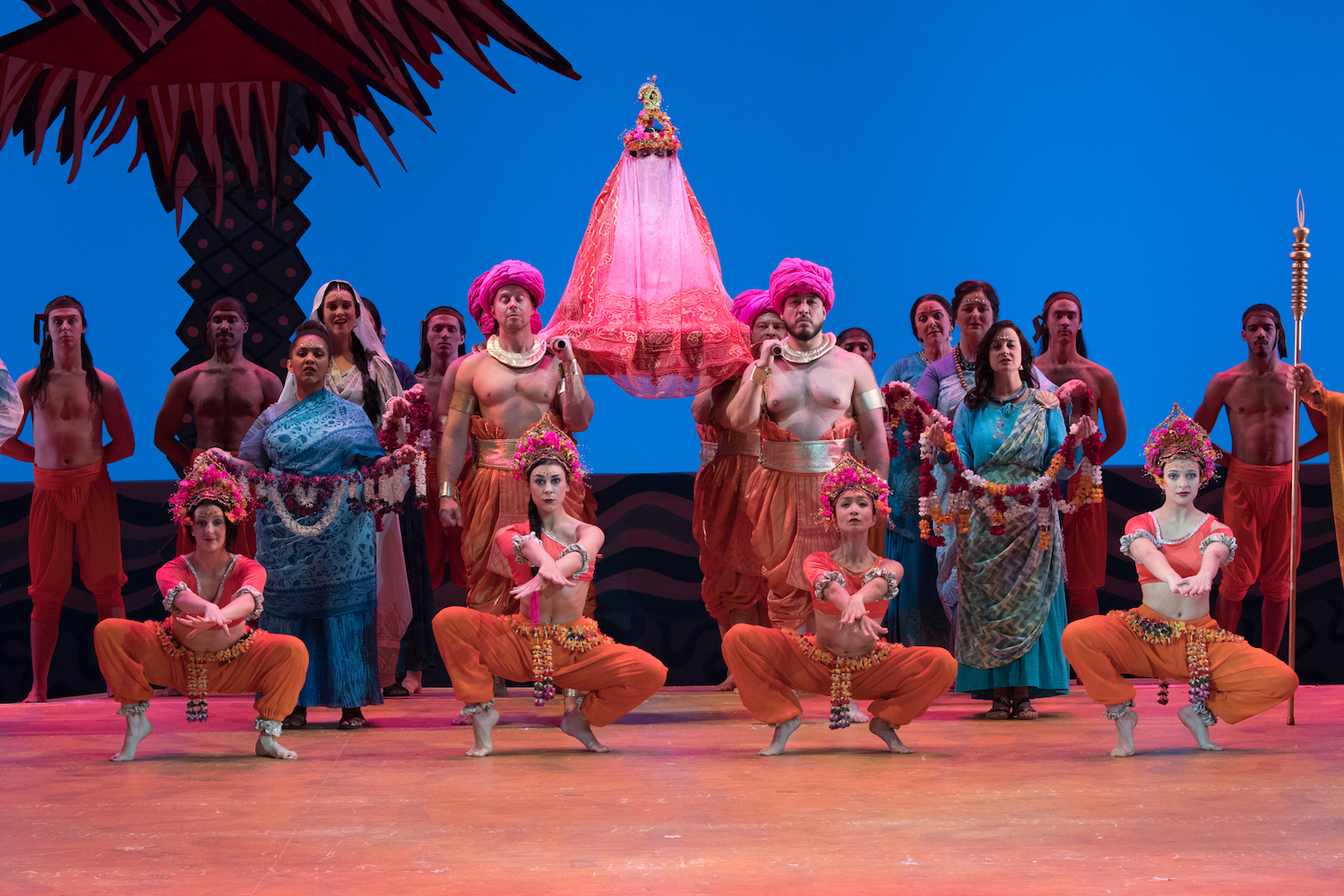 Contrary to popular opinion, Bizet's The Pearl Fishers does not rely on a single beautiful duet: It has several quite lovely numbers and a few choruses that are worth your time.…