THAT'S WHAT FRIENDS ARE FOR: KC's world-famous chamber music series, is strongest among local seasons
In 1975, Cynthia Siebert had a dream. She began by holding concerts in local homes, inviting top musicians to perform music of Bach, Beethoven, Schumann and others. But these were not just social soirees, Cynthia says. "The vision was always to make a fine chamber music series." That's exactly what she did. Over the last 35 years, the Friends of Chamber Music has become one of the most prestigious series of its kind, one where international artists crisscrossing the globe stop in for barbecue and Brahms. Cynthia has also pushed forward local awareness of chamber music and early music; both now hold a central place in our musical ecosystem. "When I first started going to donors, I was surprised to find that a lot of them didn't even know what chamber music is," she says. "We were the only ones presenting any kind of early music locally, too, and that was tough in the beginning." It took critical mass and persistence to make it work.
Through the years, thanks to the loyalty of such artists as pianists Richard Goode and András Schiff, the Beaux Arts Trio, the Juilliard and Emerson Quartets, gambist/conductor Jordi Savall and Chanticleer, just to name a few, the Friends series is now a standard destination for chamber musicians of all stripes. To celebrate its 35th anniversary, the series is offering for 2010-2011 one of its most stellar seasons in recent memory. The goal is the same it has always been: to bring us the world's very best chamber music, and to represent the full depth and breadth of the art form.
The Master Pianists Series this year includes a fistful of stars. Vladimir Feltsman will perform Liszt's mighty B-minor Sonata, in celebration of the bicentennial of the composer's birth. Radu Lupu, the Rumanian pianist who is a regular on the Friends' series, will play Schubert's ethereal last sonata. And three pianists lauded for their Chopin will contribute works to celebrate that composer's bicentennial in 2010. Garrick Ohlsson was the first American to win Poland's Chopin International Piano Competition; Rafał Blechacz is the latest winner of that same competition. Ivan Moravec will include Kansas City in his final U.S. tour ("who, if he's not the greatest living interpreter of Chopin's music, is certainly one of the greatest," Cynthia says).
The season also features the first-ever collaboration of violinist/violist Pinchas Zukerman and pianist Yefim Bronfman, and includes what is certainly the first Kansas City performance of a Baroque opera using not just period instruments but historically performed staging — Handel's witty Acis and Galatea, in a celebrated production by the Boston Early Music Festival.
* Among highlights of other groups' 2010-2011 lineups are several intriguing moments from the Kansas City Symphony's 14-concert Classical Series: James Tocco's performance of the Barber Piano Concerto, violist Roberto Díaz' presentation of the Pendercki Concerto, Robert Sierra's Sinfonia No. 2 and a much-welcome performance of Prokofiev's Alexander Nevsky Cantata. The Kansas City Ballet offers Balanchine's Mozartiana and Jerome Robbins' Moves. The Harriman-Jewell presents soprano Renée Fleming, violinist Joshua Bell, pianist Jean-Yves Thibaudet and promising tenor Stephen Costello. The Lyric Opera presents a new production of Carmen created by its own brilliant scenic designer R. Keith Brumley and directed byBernard Uzan.
————————————————-
Friends of Chamber Music, 2010-2011 Season
All performances are in the Folly Theater unless otherwise noted.* 
October 1st: Vladimir Feltsman, piano,
October 16th: Ivan Moravec, piano, in his final American recital tour
November 6th: Kopelman String Quartet, in an all-Russian program including Shostakovich's Eighth Quartet
November 19th: Pinchas Zukerman, violin and viola, and Yefim Bronfman, piano, in music of Mozart's Violin Sonata, K. 454, Beethoven's "Spring" Sonata and Brahms' Op. 120 Viola Sonata
January 21st: Sequentia with Benjamin Bagby, in The Rhinegold Curse: A Germanic Saga of Greed and Revenge from the Medieval Icelandic Edda, Grace and Holy Trinity Cathedral
January 29th: Radu Lupu, piano
February 5th: Chanticleer, vocal ensemble, in the Community of Christ Temple
February 18th: Rafał Blechacz, piano, in recital
March 11th: Akademie für Alte Musik Berlin
March 19th: Garrick Ohlsson, piano
March 25th: Trio Mediaeval, vocal trio, in the Cathedral of the Immaculate Conception
April 1st: Handel's Acis and Galatea, in a semi-staged performance by the Boston Early Music Festival
January 22nd: The youthful Parker String Quartet, the latest winner of the Cleveland Quartet Competition, of which the Friends is a co-participant
For tickets call 816-561-9999 or go to chambermusic.org.
The other series that have announced their seasons are listed below, alphabetically: 
————————————————-
Harriman-Jewell Series, 2010-2011 Season 
All performances are in the Folly Theater. 
September 18th: Trey McIntyre Project, renowned modern dance troupe led by a Wichita native
October 9th: Renée Fleming, soprano, in recital
October 15th: Chloë Hanslip, violin, in recital (Discovery Concert)
October 30th: Houston Ballet II, in a program including an excerpt from the classic Raymonda and Stanton Welch's The Long and Winding Road to Baroque-styled versions of Beatles tunes
November 5th: Gautier Capuçon, cello, and Gabriela Montero, piano, in recital
November 20th: Alessio Bax, a pianist who won a 2009 Avery Fisher Career Grant, in recital (Discovery Concert)
December 11th: The King's Singers, the celebrated vocal sextet, in a holiday concert
January 22nd: Joshua Bell, violin, in recital
January 28th: Jean-Yves Thibaudet, piano, in recital
February 13th: Joyce DiDonato, mezzo-soprano with local roots, in recital
February 25th: Cape Town Philharmonic Orchestra, in a program with Erich Korngold's Violin Concerto, featuring soloistPhilippe Quint
March 5th: Stephen Costello, the tenor who won the 2009 Richard Tucker Award, in his American recital debut
March 12th: Natasha Paremski, piano, in recital (Discovery Concert)
April 8th: I Musici de Montréal, chamber orchestra, in a performance of Mussorgsky's Pictures at an Exhibition featuring projected and animated works by artist/violinist Natasha Turovsky
April 30th: Romeo and Juliet, with the Russian National Ballet Theatre, in a program that also includes Fokine's Chopiniana
May 5th through the 6th: The Aluminum Show, creative movement and theatrical innovation
For tickets and information call 816-415-5025 or go to harriman-jewell.org. 
————————————————-
Kansas City Ballet, 2010-2011 Season
All performances are in the Lyric Theatre except where noted.
October 14th through the 17th: Bruce Marks' Lark Ascending, George Balanchine's Tchaikovsky Pas de Deux and Mozartiana
December 11th through the 24th: Todd Bolender's The Nutcracker 
March 10th through the 13th: Jean Coralli's and Jules Perrot's Giselle, evening-length ballet
May 5th through the 8th: Jerome Robbins' Moves (a ballet in silence), Twyla Tharp's The Catherine Wheel Suite, and the world premiere of William Whitener's Mercy of the Elements
For tickets and information call 816-931-2232 or go to www.kcballet.org. 
————————————————-
Kansas City Symphony, 2010-2011 Season (Classical Series) 
Music director Michael Stern conducts unless otherwise noted. 
October 8th through the 10th: Hilary Hahn performs the Sibelius Violin Concerto; the orchestra performs Stravinsky's Firebird Suite and a new piece by Jonathan Leshnoff that the Symphony co-commissioned.
October 22nd through the 24th: Guest conductor Roberto Minczuk leads a concert featuring the Kansas City Symphony Chorus, with Verdi's Four Sacred Pieces and Respighi's Roman Festivals.
November 19th through the 21st: James Tocco performs Samuel Barber's Piano Concerto in celebration of the composer's 100th birth centennial, and Symphony principal violist Christine Grossman performs Berlioz's Harold in Italy. 
January 7th through the 9th: One of two Van Cliburn gold medalists in 2009, Haochen Zhang performs Prokofiev's Piano Concerto No. 3, and the Symphony performs Strauss' Also sprach Zarathustra.
January 14th through the 16th: Pianist André Watts performs Rachmaninoff's Concerto No. 2; also, Beethoven's Grosse Fugefor string orchestra and Martinu's Symphony No. 4.
January 28th through the 29th: Cellist Alisa Weilerstein performs Shostakovich's Concerto No. 2, and Nicaraguan-born guest conductor Giancarlo Guerrero leads the orchestra in Roberto Sierra's Sinfonia No. 2 and Ravel's Rapsodie espagnole.
February 4th through the 6th: Violinist Baiba Skride is soloist in the Khachaturian Concerto; the program includes Mozart's "Prague" Symphony and Messiaen's Un sourire: Hommage à Mozart. 
March 4th through the 5th: Jonathan Biss performs Brahms' Piano Concerto No. 1, and the orchestra presents the world premiere of a commissioned work An American Symphony by Adam Schoenberg.
March 18th through the 20th: Curtis Institute President Roberto Díaz performs Krystof Penderecki's Viola Concerto, and he is joined by concertmaster Kanako Ito in Mozart's Sinfonia concertante; also, the local premiere of a commissioned work byOsvaldo Golijov.
March 25th through the 27th: American conductor Larry Rachleff leads Barber's Adagio for Strings and Elgar's Enigma Variations, and Argentinian pianist Ingrid Fliter, who won the 2006 Gilmore Artist Award, plays Ravel's Concerto in G major.
April 29th through May 1st: Percussionist Martin Grubinger is soloist in the U.S. premiere of Avner Dorman's Frozen in Timefor percussion and orchestra, and the orchestra performs Dvořák's Symphony No. 8.
May 20th through the 22nd: Mezzo-soprano Sasha Cooke joins the Symphony Chorus for performances of Prokofiev'sAlexander Nevsky Cantata and Brahms' Alto Rhapsody.
June 3rd through the 5th: Pianist Markus Groh is soloist in Beethoven's Third Concerto, and guest conductor Juanjo Menaleads Schumann's Symphony No. 4.
June 16th through the 18th: Finale concert with violinist Stefan Jackiw performs the Bruch Scottish Fantasy and the orchestra concludes the season with Tchaikovsky's Fourth Symphony.
For tickets and information call 816-471-0400 or go to kcsymphony.org. 
————————————————-
Lyric Opera of Kansas City, 2010-2011 Season 
All performances are in the Lyric Theatre. 
September 25th through October 3rd: Bizet's Carmen, in an all-new production directed by Bernard Uzan and designed by the Lyric's own R. Keith Brumley, featuring soprano Sandra Piques Eddy and bass Luiz-Ottavio Faria
November 6th through the 14th: Bellini's Norma, with soprano Brenda Harris in the title role
February 19th through the 27th: Donizetti's The Daughter of the Regiment, directed by Dorothy Danner, sung in English, with soprano Nili Riemer, tenor Victor Ryan Robertson, and our own Joyce Castle
April 9th through the 17th: Mozart's The Marriage of Figaro, with soprano Sari Gruber, bass Andrew Gangestad, baritone Troy Cook and soprano Katie Van Kooten
For tickets and more information call 816-471-7344 or go to kcopera.org.
In art, as in life, love usually triumphs. As a send-off for all of this summer's Kansas City newlyweds, we found 10 famous onstage weddings (from the world of opera,…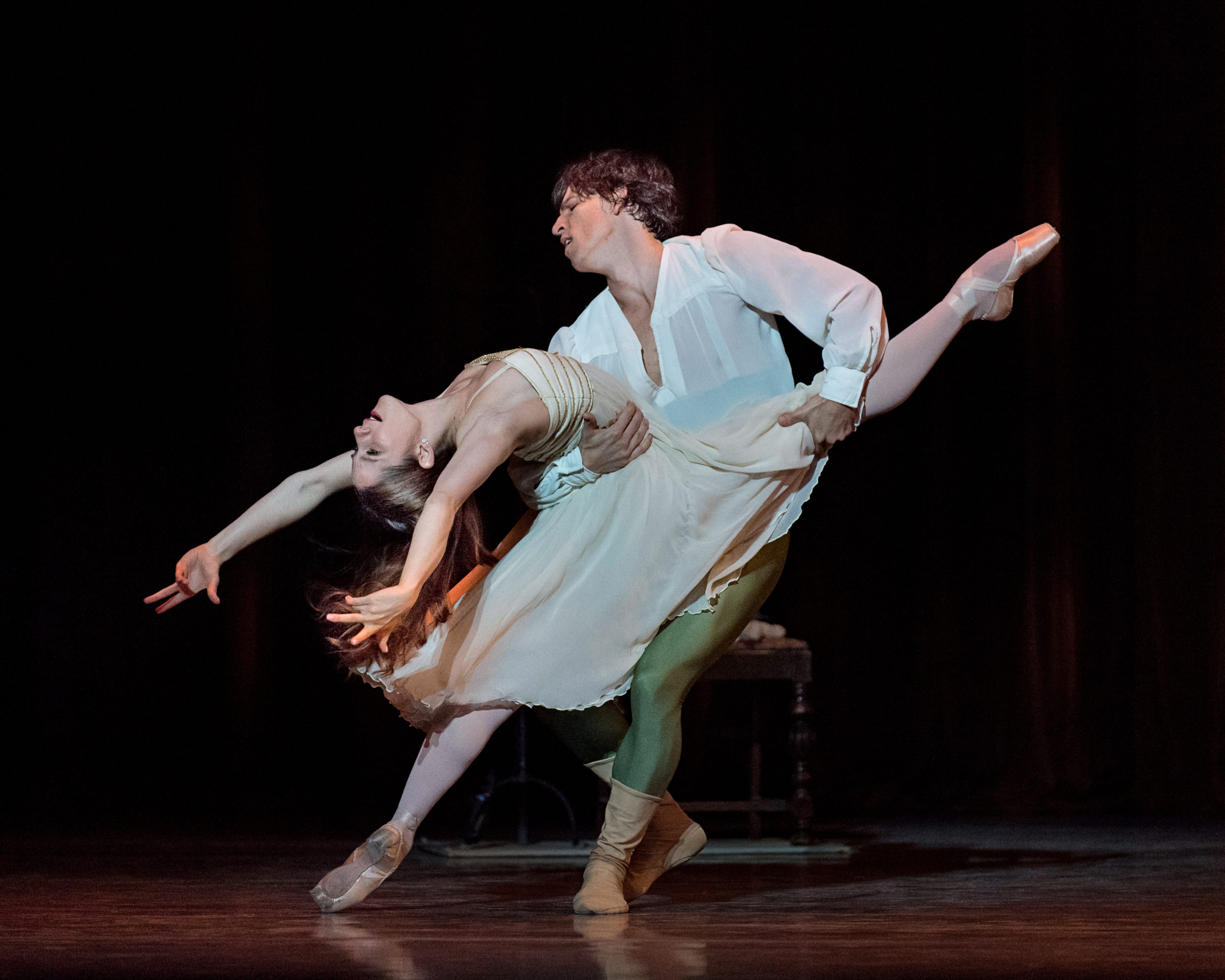 One of the fixtures of the dance world today is the "mixed-repertory" program: A company presents works by various choreographers and prays the amalgam makes some kind of sense. But…
Sometimes a single sartorial decision can bring about life-altering consequences. Brian Keith Gamble could not possibly have known, when he donned his 2015 Crestwood Red Mid Basketball Shoes for the…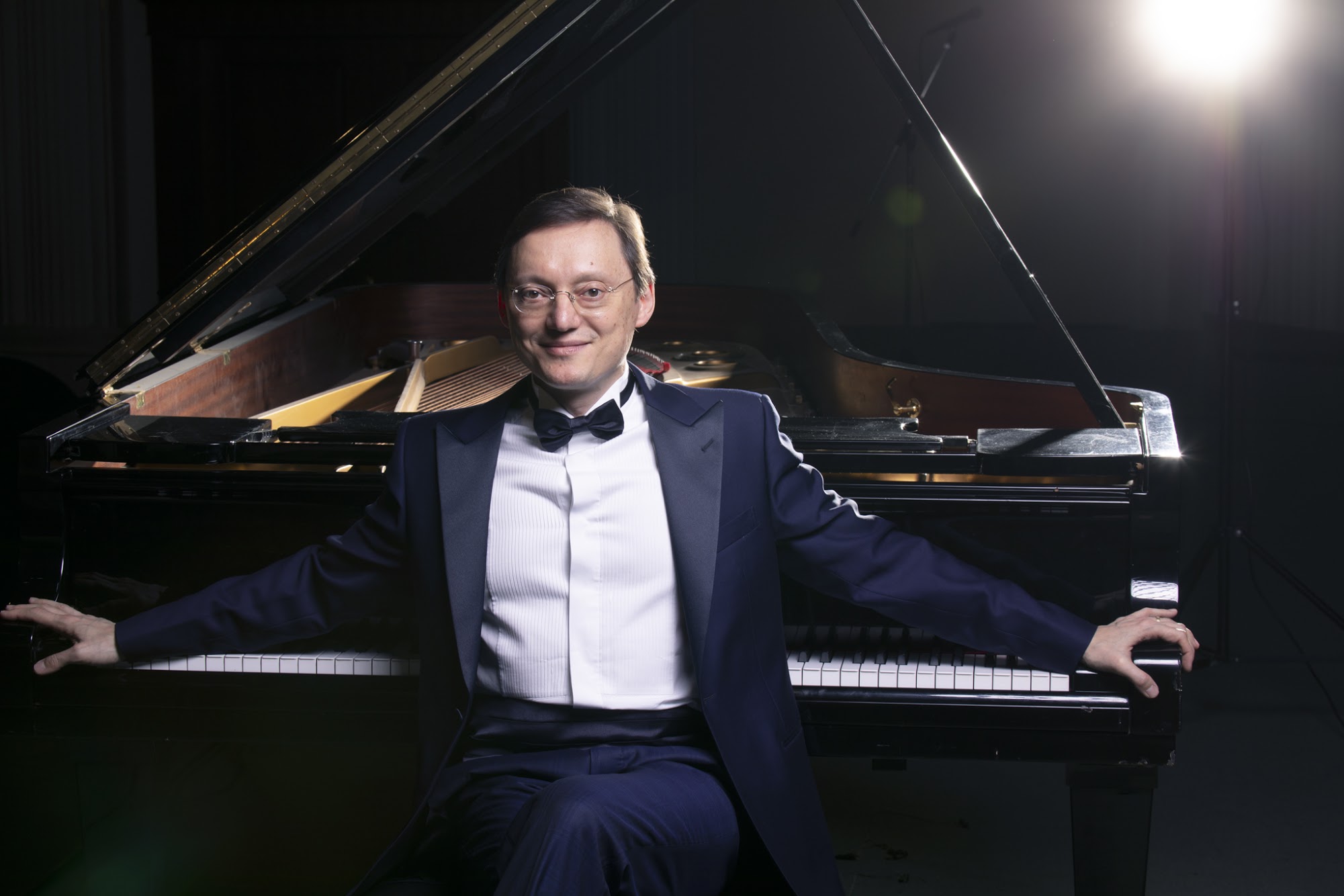 Music competitions: High-stakes horse races, followed by lucrative prizes and worldwide fame, right? Well, not exactly. The competition of today has in fact become a sort of "second education" for…