The Dish With Ann – Blackhole Bakery
Since Chef/Owner Jason Provo opened up Blackhole Bakery in midtown on April 1st, lines have been around the block, and his baked goods have frequently sold out by 11 a.m. "I would describe our pastries as classic French but not intimidating. They are eclectic with nostalgic flavors. Our most popular item has been the brioche cinnamon rolls, with more than 3,000 sold," Jason said.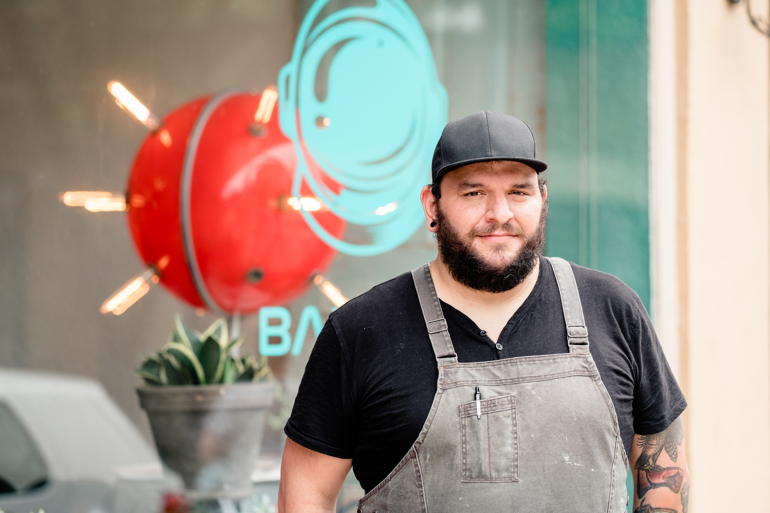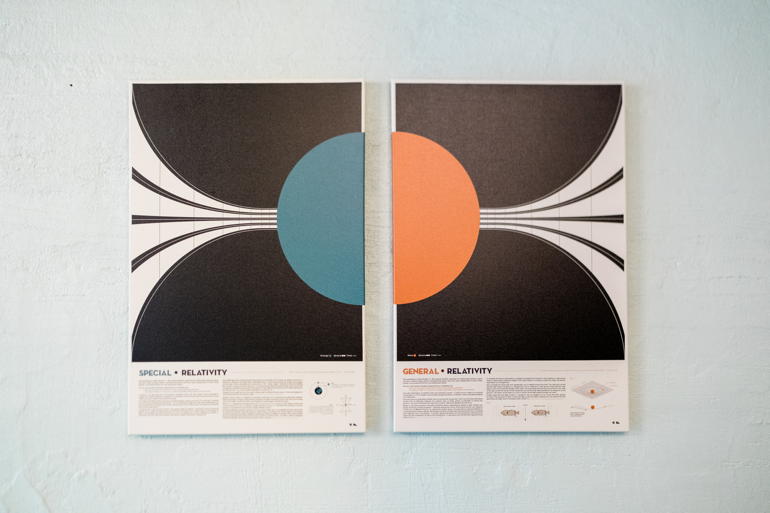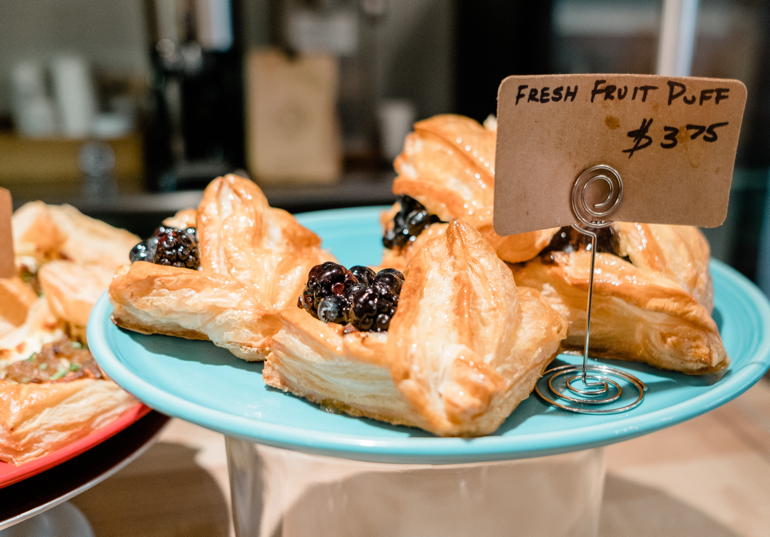 The name Blackhole refers to Jason's love for outer space. "I'm kind of a sci-fi geek and I love to read Neil deGrasse Tyson. Even our decor is like 1960's NASA. Also, according to the marketing people we worked with, business names that have two single syllables and a color tend to be more memorable."
It took a lot of guts and foresight to open in the midst of the pandemic, but Jason felt it was a "now or never" moment. "Let's face it, I am not getting any younger. And my loyalty was to Pastry Chef/Head Baker Alyssa Bailey who quit her job to pursue this dream with me. She's my boss in the kitchen. We were ready to open before April, but things were starting to get bleak with COVID-19. There were a lot of ambiguities, and we didn't know all the rules. We couldn't predict if there would be a full shut down, so I figured we would stay open until they told us to close."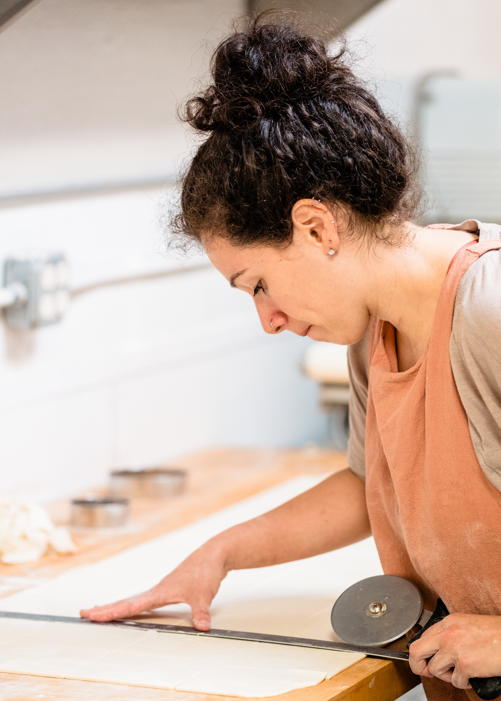 ---
Blackhole Bakery also makes a huge effort to keep its employees and customers safe, from wearing masks and gloves to constant cleaning to taking employees' temperatures every day.
Jason worked at restaurants from the time he was 13 until he was 22 years old. "I was involved with both the front and back of the house, from washing dishes to food prepping and waiting tables. When his son was born, Jason decided he needed a "real job," and he worked as a project manager at DST for 15 years. After the sudden deaths of his stepmother and father in 2011, Jason took time off from work and started reevaluating his career path. "I was baking a lot of bread at home and realized I really wanted to get back into the kitchen." He did a brief stint at Panera Bread and then was hired on at Dean & DeLuca, where Jason first started working with Alyssa.
He enrolled at Johnson County Community College, where he received his pastry/baking certificate. "When I first started working at Dean & DeLuca, most of the baked goods were brought in. I started making the cookies and brownies in-house and eventually we were making 80 percent of all the baked goods we sold. The vice president of Dean & DeLuca liked my stuff, and I was sent to New York to train in the commissary kitchen in Chelsea and also to work with the pastry chef in SoHo. I did corporate training at Dean & DeLucas all over the country. Our bagel program was so popular here that I even brought it to New York, if you can believe it," said Jason, laughing. "I was very proud of my work at Dean & DeLuca."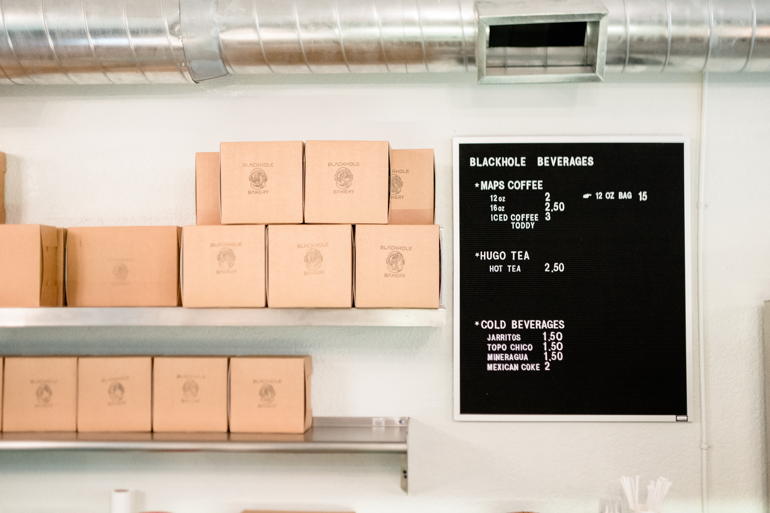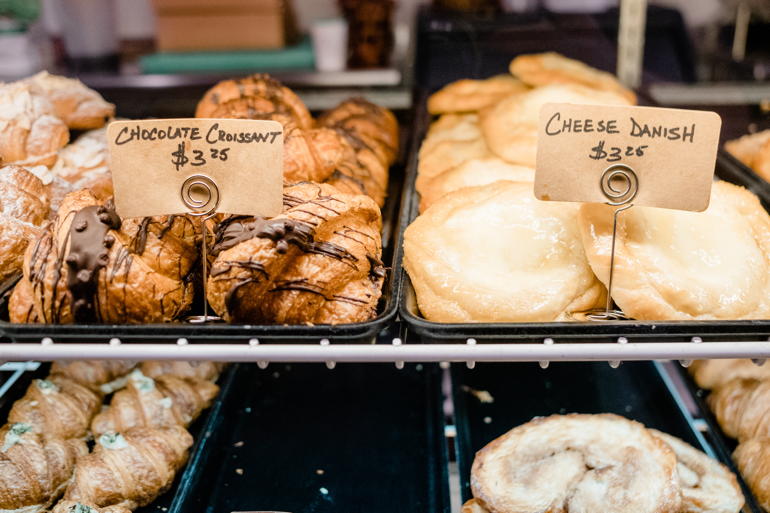 In 2017, both Alyssa and Jason left Dean & DeLuca to work at Parisi Kitchens, where he was not only the pastry chef but also did corporate catering. After Jason left in 2019, he felt it was time for he and Alyssa to open their own place. "We had talked about it for years. We found this space on Craigslist. It already had a kitchen, and the Kansas City Health Department had already passed inspections on the exhaust hood, which is a very big deal. I also started standing in front of it at around 6:30 a.m. just to check out the flow of traffic on Troost. And then, after we opened and as the weather improved, I noticed people were walking and biking here. We are working very hard, often 16-hour days, but I could not be happier with the business. It's so much better than any location we looked at."
My husband, along with my children and their significant others, who all reside in Brooklyn, gobbled down the pastries I brought home from Blackhole Bakery. (These East Coast foodies tend not to be easily impressed.) The cinnamon palmier was a big hit, with its delicate and flaky texture. I had the ham and Gruyère croissant all to myself, and I'm glad I didn't have to share this savory treat. But the biggest revelation was the sweet croissants. Most of the ones I've eaten have hard chunks of flavor on the insides, which are not uniformly spread throughout. Somehow Alyssa and Jason have managed to do to a French croissant what no other baker, to my knowledge, has done: to make the insides of the chocolate and birthday cake croissants uniformly rich and creamy throughout, with the sweetness literally oozing out of the sides. My husband also loved the almond croissant, and the cinnamon rolls were scrumptiously sticky and comforting. The apple and cream cheese Danishes were old school and delicious. What has been a huge success are the mochi donuts, which are available on weekends. They are spherical in shape, come in all flavors, and are made with gluten-free rice flour. "They are crispy on the outside, have a marshmallow texture on the inside, and are inspired by French macarons," said Jason. Blackhole Bakery also sells the bagels that impressed the pastry chefs and corporate brass at Dean & DeLuca. To drink, it offers MAPS coffee and Hugo tea.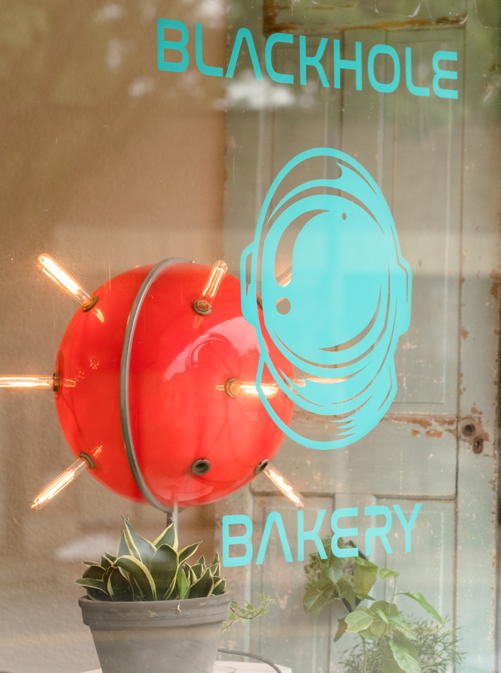 The tagline for Blackhole Bakery is "baked goods with another dimension." Indeed, it is true, these sweet and savory offerings are simply out of this world.
Also featured in the July 25, 2020 issue of The Independent
Photo credit: Bailey Pianalto Photography
Blackhole Bakery
5531 Troost Avenue
Kansas City, MO 64110
816.885.6836
@blackholebakery on Instagram
Want it spicy? Want it mild, want it fresh, want variety? Want original? Want a personality larger than life to recommend what is best? Want true Mexican fare with four…
An increasingly high demand for quality Thai food has brought about a third location for Penny and Doug Mufuka to Our Town. Also the proud owners of the Thai House…
Contemporary comfort food with a creative flair, convenience in Prairie Village, and local owners – what's not to love? Scratch Gourmet Express and Catering is the newest, and possibly most…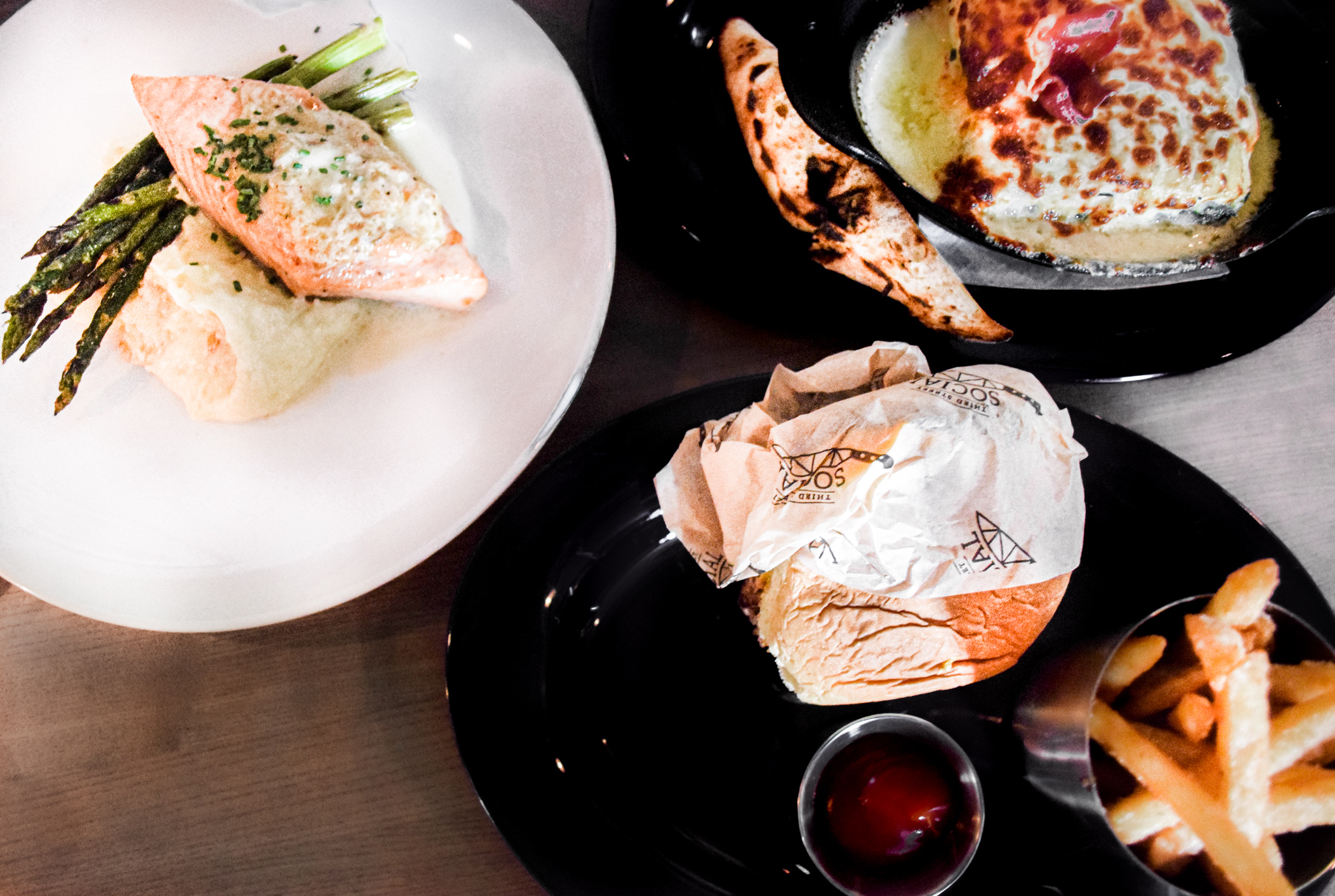 A nice drive to Lee's Summit would have been required until recently to access some of the most amazing comfort food – chicken and waffles – but not anymore! Andy…