The Dish With Ann – Mesob Restaurant
When I first asked Chef Cherven Desauguste where he was from, he said, "Planet Earth." This exemplifies his sense of humor and joie de vivre in terms of cooking and co-owning Mesob Restaurant, along with his fiancée, Chef Mehret Tesfamariam. Its new location is in the former Krokstrom Scandinavian Comfort Food, just across the street from Mesob's old restaurant. So, how does this dynamic duo divide and conquer from a culinary standpoint? Side by side, of course. In the kitchen, Chef Cherven prepares the Caribbean fare while Chef Mehret cooks the Ethiopian food. "This kitchen is much smaller than what we had across the street. But we make it work. We have also condensed the menus because Ethiopian food normally takes longer to prepare than Caribbean. We wanted to be able to bring out the food at the same time," said Chef Cherven.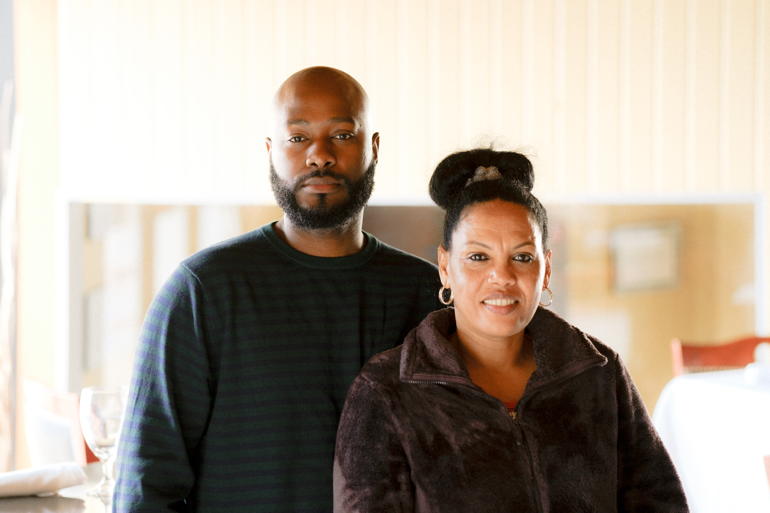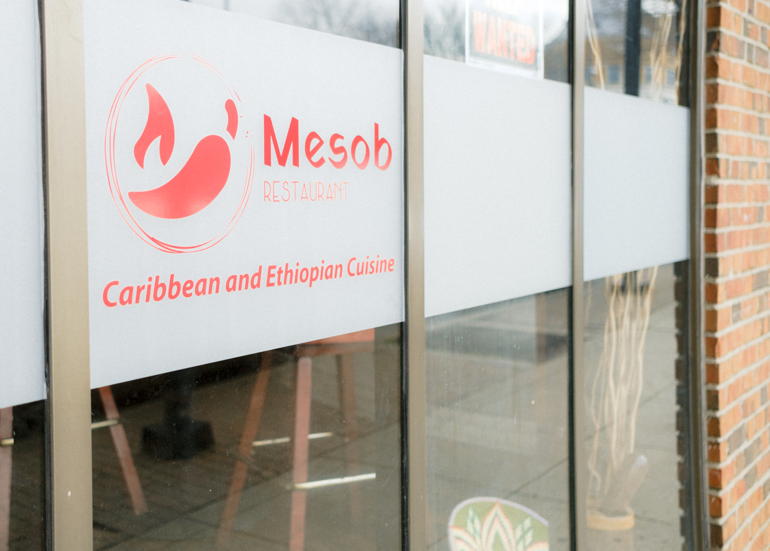 The flavor profiles complement each other as well. Ethiopian cuisine tends to have seasonings similar to Indian food, whereas Caribbean utilizes more fresh herbs. Ethiopian food also has vegan options. And just FYI: a mesob is a tall woven basket that is used to serve Ethiopian food and condiments and is featured in the front of the restaurant.
Originally from Haiti, Chef Cherven grew up near Fort Lauderdale, Florida. His high school home economics teacher recognized his talent and encouraged him to pursue a culinary career. He applied to Johnson and Wales in Miami, was accepted, and attended for a brief period of time. Chef Cherven had also started working as a cook at Blue Moon Fish, a high-end waterfront restaurant, located in Lauderdale-By-The-Sea. "The restaurant is extremely beautiful and busy and still going strong. I realized how expensive school was, and the executive chef at Blue Moon Fish basically told me I could learn everything I needed to know about being a chef at the restaurant. And he was right."
When Chef Cherven's family members moved to Kansas City, he followed them. "So many of my friends and family had moved out of state, and I didn't want to be the only one left in Florida." After doing some cooking stints in Our Town, he briefly moved back to Florida to work at Blue Moon Fish before he came back to Kansas City, working at the Kansas City Airport Marriott and Bartle Hall. After that, he was a chef at the Ameristar and Isle of Capri casinos. "My main source of work was at hotels and casinos."
Chef Mehret is from Eritrea, which is a country located near Ethiopia and Sudan. She moved with her family to New Jersey when she was five. Chef Mehret learned how to cook from her mother, and while she was living in New Jersey, she worked at her cousin's restaurant, which specializes in Ethiopian food. After 9/11, she moved with her family to Kansas City to get a fresh start. "I met Cherven when he was a chef at Argosy Casino, and I was a server." They have been together for a decade. Said Chef Mehret: "No one ever really knew we were a couple. When we have been interviewed together in the past, we have always tried to keep our relationship professional, that we were business partners first."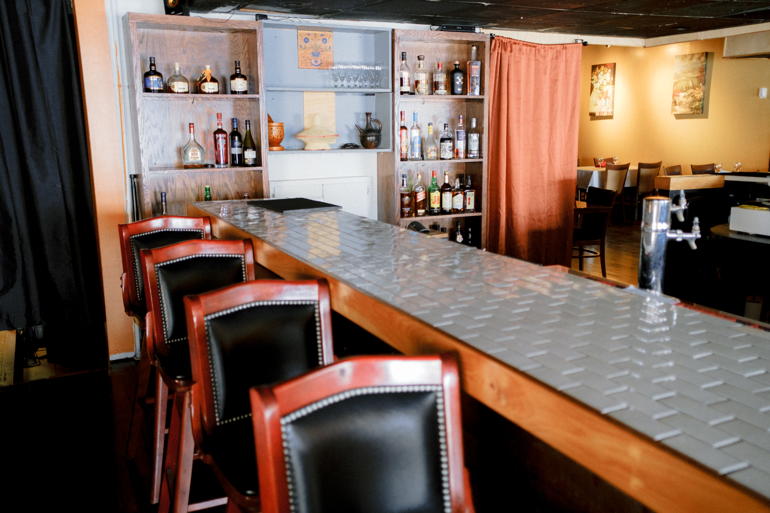 They opened their first restaurant, Mesob Pikliz, in Independence, Missouri, in 2011. "We didn't know the area that well, and after a couple of years, our goal was to move to a better location. One time we were robbed, and they stole everything—food, liquor, even the refrigerators," said Chef Mehret.
In 2015, Chefs Mehret and Cherven moved Mesob to the Uptown Shoppes and were there until new apartments started being constructed. "We love our new space, literally just across the street, especially our wrap-around bar," said Chef Cherven. "Things are progressing, one step at a time."
Chef Mehret and Chef Cherven's philosophy about food is to keep it simple and clean. "We want to give people a taste of our cultures and for everyone to keep an open mind," said Chef Mehret.
My group of adventurous diners decided that the appetizers looked too delicious to resist so we ordered a nice array: the Caribbean fritters, which are made with grated taro root, seasoned with fresh herbs and then pan fried, and served with cilantro sauce; the Drunken Konk, which is Bahamian conch flash fried, tossed in Appleton rum, sweet ginger glaze, and topped with rice noodles; the Mesob Special, which consisted of grilled jerk shrimp, fresh pineapple salsa, and mango pureed; and the ahi tuna tartar. Every appetizer was so good that with each bite, we said this was our favorite. The conch was battered to perfection and had a more pleasing consistency than, say, calamari. The tuna tartare was extremely fresh. The sauce on the jerk shrimp was delectable. And the Caribbean fritters were crisp and satisfying with a good dose of heat.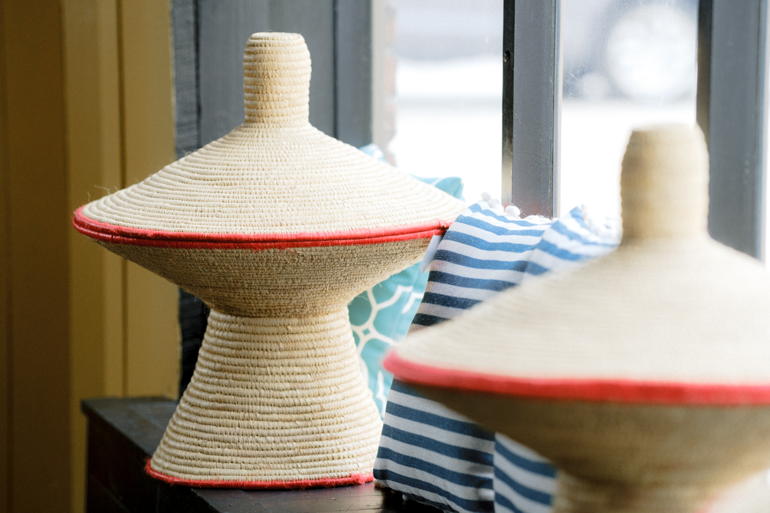 We decided to split just a couple of entrees and thought it was best to sample one Ethiopian and one Caribbean. The Ethiopian lamb tibs were boneless lamb, sautéed in a blend of house spices, clarified herb butter, onions, garlic, japaleños, and tomatoes. The dish absolutely popped with flavor and was served on spongy injera, Ethiopian flatbread, which we used to sop up every scrumptious scrap. The jerk ribs with cabbage slaw and parmesan fries were fall-off-the bone tender and flavorful, and the fries were crispy and hot. The service was prompt but not too rushed, and the background music was soothing, allowing us to talk and hear each other.
Said Chef Cherven: "We are both entrepreneurs, and we always had our own business in mind. Things have really fallen into place. And I just have to say what a great chef Mehret is. But at some point, we want to be able to train more chefs so we can take time off for our wedding and honeymoon!"
---
Ethiopian Beef Tibs 
Sauté ingredients together. Salt and pepper to taste.
Eight ounces cubed beef
½ ounce yellow onion
One teaspoon fresh garlic
½ teaspoon fresh grated ginger
1 ½ ounces Roma tomatoes
Three slices of jalapeño pepper
One tablespoon chili powder
½ teaspoon cardamom
One sprig of fresh rosemary
One tablespoon butter
---
Also featured in the May 16, 2020 issue of The Independent
Photo credit: Bailey Pianalto Photography
By Ann Slegman
Mesob Restaurant
3601 Broadway Boulevard
Kansas City, MO 64111
816-442-7311
mesobkc.com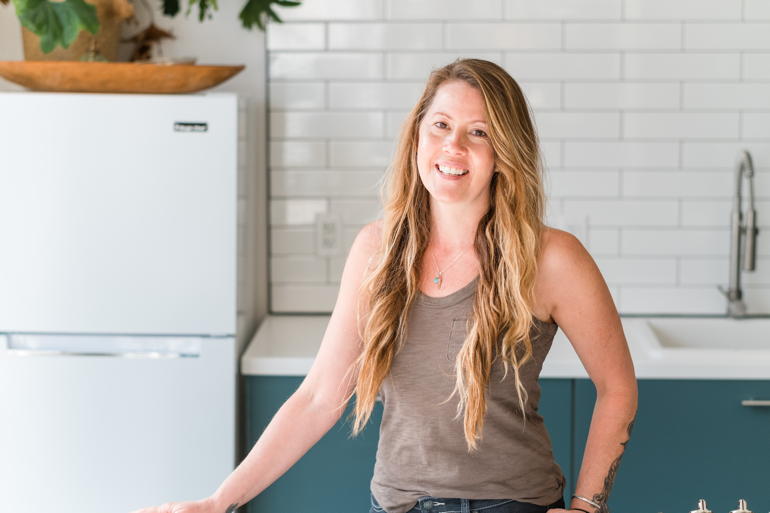 Billie's Grocery is, in Ernest Hemingway's inimitable words, the epitome of a 'clean, well-lighted place.' (Think Meryl Streep's soaring, white restaurant in the movie It's Complicated.) Located in a turn-of-the-century…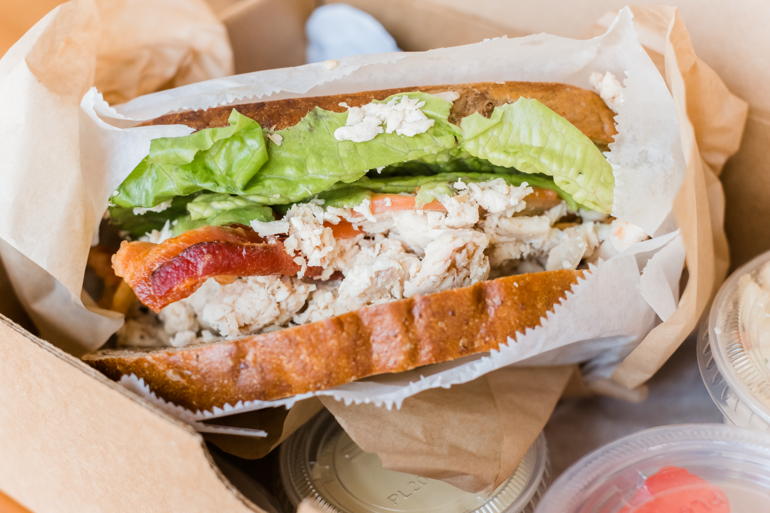 The guiding principles of Thelma's Kitchen are dignity, community, and advocacy, according to Kyle Smith, social innovations and marketing director. It is a non profit and was inspired by Thelma…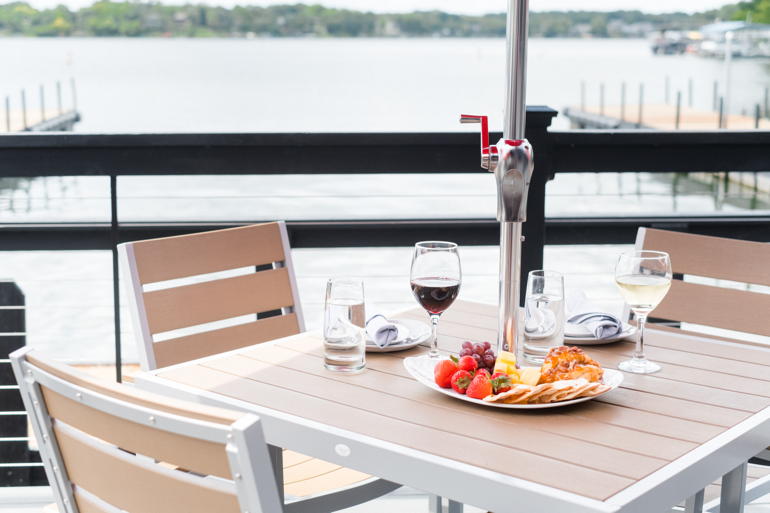 All of us out at Lake Lotawana have been watching with anticipation the transformation of longtime lakeside eatery, Marina Grog and Galley, into the stunning new Marina 27 Steak &…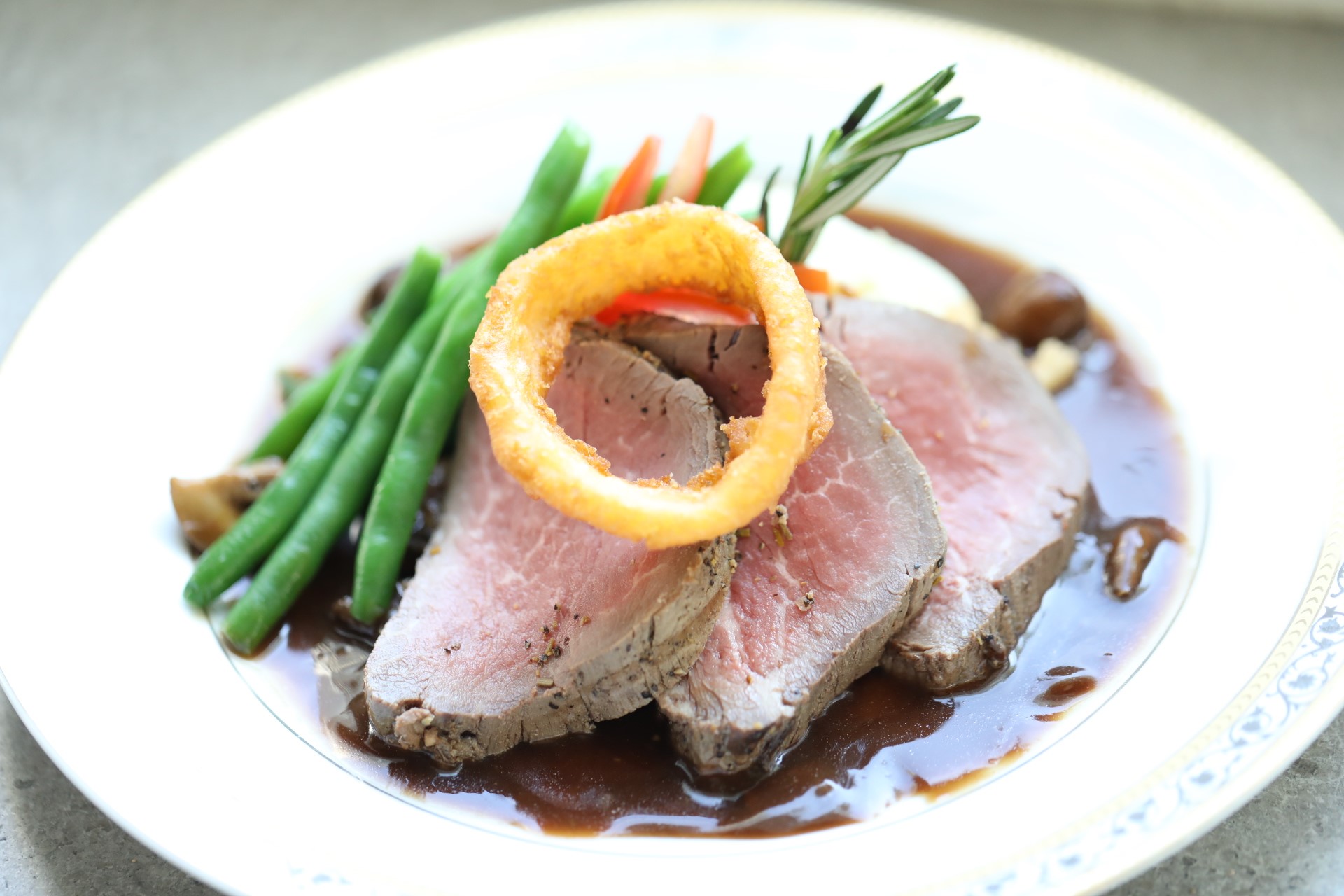 No matter what size or style your upcoming rehearsal dinner and wedding reception is, everyone has to eat. Right? So what are some of the food trends wedding planners, restaurants,…