The Dish With Ann – Sayachi
Sayaka Gushi Falcon is the owner of the new sushi and oyster spot, Sayachi, in Brookside, along with her husband, Chef Carlos Falcon of Jarocho fame. She may be one of the hardest working and one of the smartest people in the local restaurant business. Her day job? She is an actuary for Sun Life Financial, which specializes in life insurance, and has been with the company for 14 years. That is, when she is not bouncing from Jarocho in Kansas City, Kansas, to her new culinary venture. Oh, and she and Carlos have two children. But more on that later.
Originally from Okinawa, Japan, Sayaka came to Marshfield, Missouri, for two years in high school as an exchange student. She then attended the University of Central Missouri and majored in actuarial science. She and Carlos met at Blonde, a now-shuttered nightclub on the Plaza in 2009, where Carlos was the executive chef and also working as a bartender. "I asked for his phone number," Sayaka said, smiling. She learned that Carlos was brought up in Veracruz, Mexico, the youngest of seven children. "His father died when he was four. He and his mom would sell food on the street." At the age of 13, he immigrated to Orange County, California, where he had relatives. He ended up studying French cuisine at the Culinary Institute of America. More relatives from Mexico encouraged him to move to Kansas City.
After his stint at Blonde, Carlos worked as a manager at Luna, One Block South, and Mosaic, before he decided to venture out on his own and open Jarocho in Kansas City, Kansas, in 2014. "We started out small, just the two of us. Then we gradually added one server. And then two. Two weeks, after Jarocho opened, I found out I was pregnant with my son, Issey. And then when Carlos opened Jarocho South in 2017, I found out I was pregnant with my daughter, Lola. After Sayachi opened in October, I said 'Carlos, no more children!'"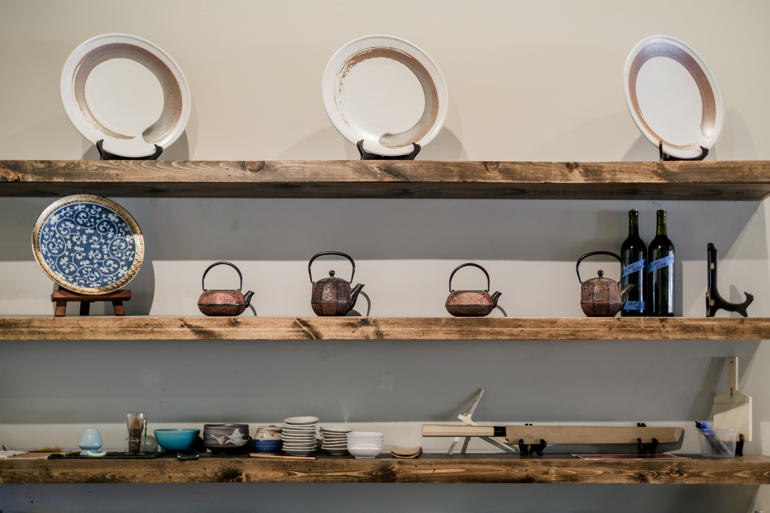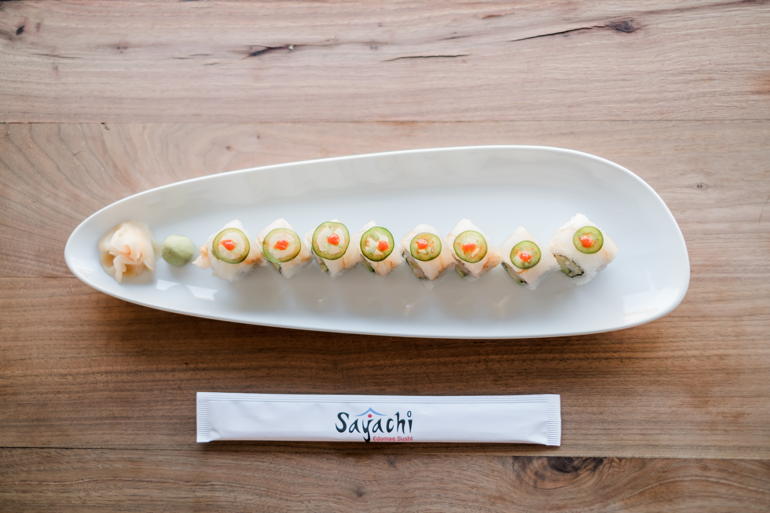 What Jarocho and Sayachi (the restaurant name comes from Sayaka's nickname from childhood) have in common is exceptionally fresh fish. "Carlos reaches out directly to fishermen from Tokyo to Ensenada, Mexico. He uses Japanese techniques at Jarocho, preserving the quality of the fish. Carlos cares about sustainable seafood. In Okinawa, my mother had a chef's license and was a fantastic home cook. While growing up, I developed a great sense of taste." Since Sayaka is such a numbers whiz, she naturally gravitates to managing the front of house at the three restaurants and oversees payroll, taxes, and bookkeeping.
All three restaurants offer a multi-course omakase meal, a Japanese word for "leave it to the chef." At many small local restaurants in Japan, customers allow chefs to serve them whatever they choose to prepare. Said Sayaka, "Carlos has got the drive, the vision, and I can't get him to slow down. It's his passion to see people happy. He enjoys that as a chef and truly cooks from his heart."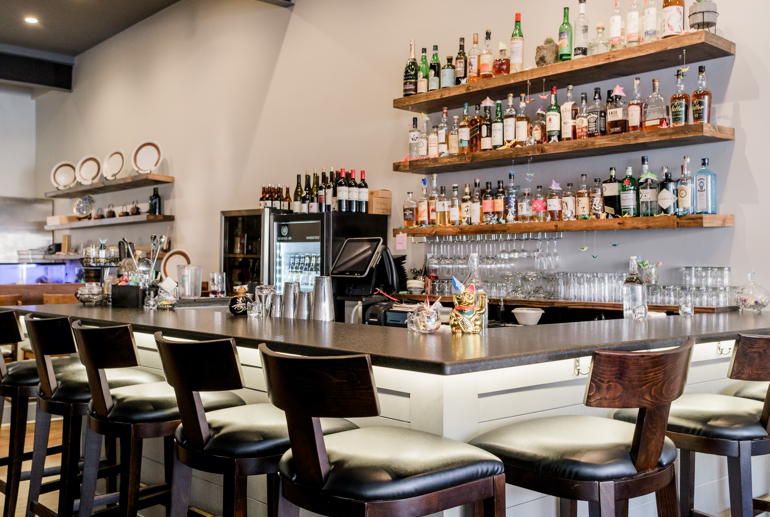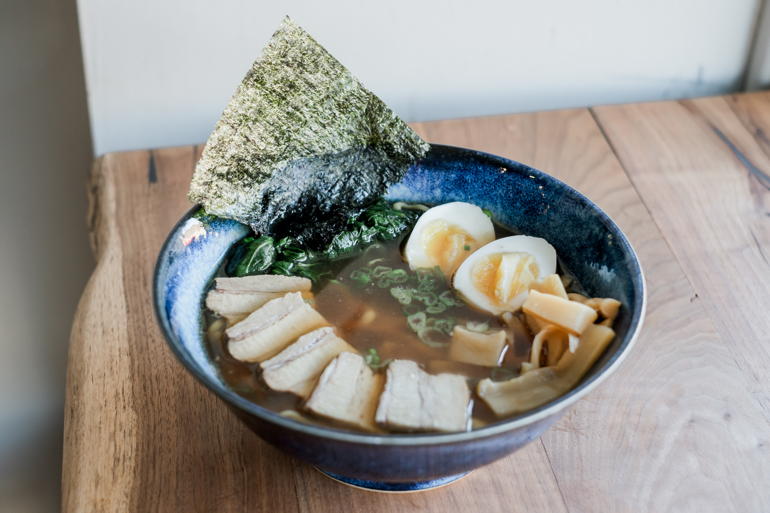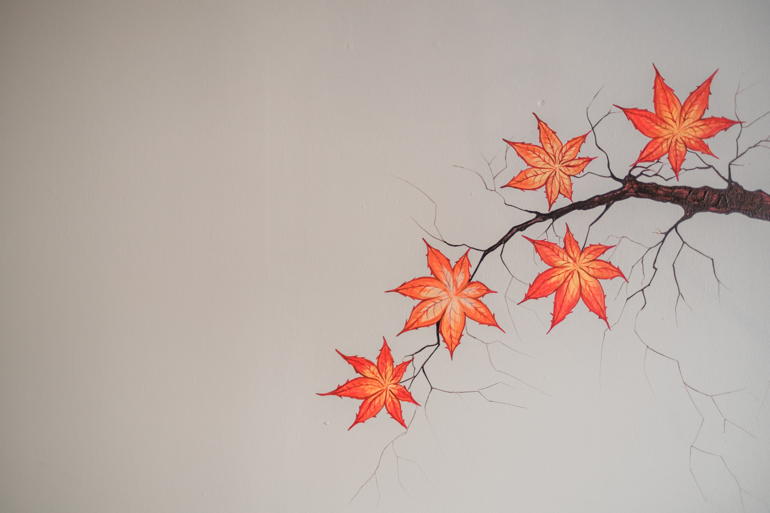 Happy Hour ran into dinner for our foursome, and we were thrilled with the rose sangria and the Fukucho Seaside sparkling sake. A Happy Hour dish that we enjoyed immensely was the Chicken Karrage, which is Japanese boneless fried chicken, served hot and perfectly crisp. For dinner, we enthusiastically divvied up an Issey roll (named after Sayaka and Carlos' son) made with shrimp tempura, salmon, sweet/spicy sauce, and guacamole. Another favorite was the soft shell crab roll, with just the right amount of flavor and crunch. We decided to splurge with the salmon and tuna sushi and got the hama toro and otoro pieces respectively, which are the fatty cuts from the belly of the fish. They were thick and melt-in-your-mouth buttery. Said Sayaka: "Everyone has been so warm and welcoming in Brookside, and we have had many regulars from Jarocho coming in." No wonder. The neighborhood is fortunate to have Sayachi as yet another foodie destination.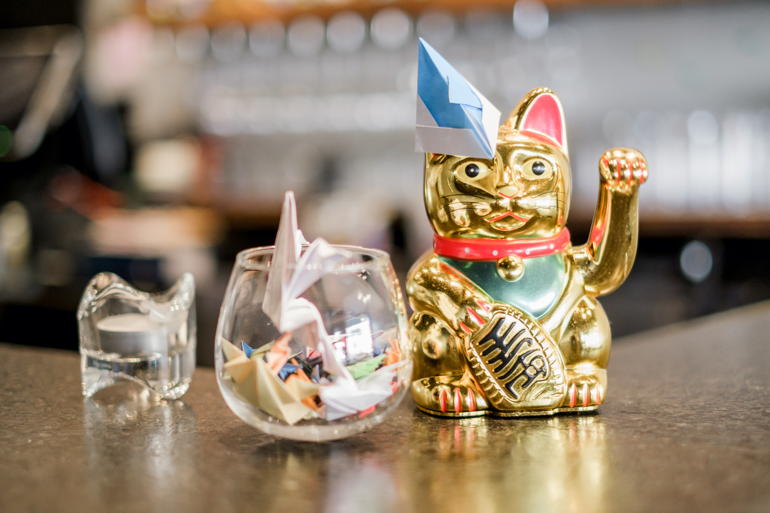 Also featured in the January 11, 2020 issue of The Independent
Photo credit: Bailey Pianalto
Sayachi
6322 Brookside Plaza
Kansas City, MO 64113
816-437-7513
sayachikc.com
One of Kansas City's most celebrated chefs, Michael Corvino, co-owner, along with his wife, Christina, of Corvino Supper Club & Tasting Room, was nominated as a finalist for the 2020…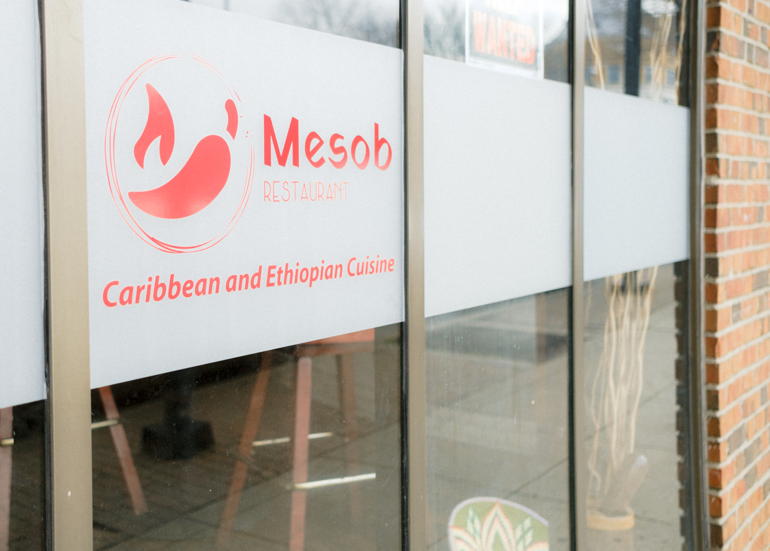 When I first asked Chef Cherven Desauguste where he was from, he said, "Planet Earth." This exemplifies his sense of humor and joie de vivre in terms of cooking and…
In this age of coronavirus, there is only so much cooking a person can bear. Yes, baking can be soothing when you're feeling anxious and cooped up. But let's face…
The coronavirus has changed everything, especially the way we eat. Some of us are cooking more. Many of us are picking up or having food delivered. As I am writing…