The Dish With Ann – The Savoy at 21c
When I walked into The Savoy at 21c's bar area at the newly renovated 21c Museum Hotel Kansas City, I literally did a time travel back to my teens and twenties. My cousin, Richard Stern, and his partner, Gino Happy, used to hold court at the front table almost every night. With drinks and cigarettes in hand, they would exchange barbs and bon mots with whoever had the honor of joining them at their table. Richard was elegant, a brilliant businessman and a mover and shaker in the local cultural scene. As it turns out, Richard's legacy lives on with his foundation, which still supports many arts organizations in Our Town.
Executive Chef Joe West inherently understands the historical and institutional value of The Savoy at 21c, even though this very personable, and intelligent young man is only in his early 30s. While attending Shawnee Mission East High School, he studied at the Broadmoor Technical School, which specializes in the culinary arts. Under the tutelage of Chef Bob Brassard, Joe won competitions and, at the age of 16, worked for Debbie Gold and Michael Smith at 40 Sardines. "Chef Bob Brassard molded and mentored me in high school and set the tone for my career," said Joe. 
As a result of his inherent talent, Joe won a full scholarship to Johnson & Wales University in Denver. While in school, he worked for high-end, nationally recognized restaurants such as Frasca Food and Wine in Boulder, Colorado, and Adega in Denver.  Once he graduated, he worked for Bluestem at three different stints: as a cook, a pastry chef and the chef de cuisine. Then for three years, he was employed at Alex at the Wynn Resort in Las Vegas and was the executive chef at the Cincinnatian Hotel and Stock Hill. "I have based my cooking off of what I did at Alex. I use a European traditional method of cooking, along with a depth of flavor through sauces," Joe said.
Joe sees The Savoy at 21c as a throwback to mid-century dining. "I found inspiration through watching Mad Men and by studying old Savoy menus. But times and flavors have changed. We use farm to table ingredients, along with local vegetables. Everything is fresher, and we utilize modern cooking techniques." Some classics that are being served are Lobster Newberg, Steak Diane, Baked Alaska, and Crème brûlée. Joe sees a timeless magic in his food, a whimsical nostalgia. "It's comfortable, yet high end. Never in my wildest dreams did I ever think I would be lucky enough to be the executive chef here." 
And four of us gals were lucky enough to sample the food while cozying up at the President's Booth: Harry S. Truman's Favorite at The Savoy. We all had stories to tell about our past experiences while admiring the rich wood paneling, the handsome carved bar and the 1903 murals of pioneers on the Santa Fe Trail. But first things first: the cocktails, of course. Sandy, Michelle and Marty decided on an appropriately retro drink for The Savoy: an old-fashioned. I ordered a drink with a more modern twist called Velour Americana, which had vodka, champagne and egg white. It was totally yummy. For the table, we split the avocado crab Louis, the escargot tortellini and the chicken liver mousse, topped with handpicked cherries. Marty loved the dressing on the crab louis. "The cherries on the chicken liver mousse are delicious and not too sweet," exclaimed Michelle. We then decided to order another dish, the shrimp scampi. "This is the best thing I've ever had," said Michelle. "The shrimp is perfect," said Marty. We were all greedily mopping up the buttery, crispy breadcrumbs with our crusts of bread.  
The Savoy at 21c is a fascinating blend of the classic and the contemporary, which should satisfy a wide range of people's tastes and aesthetics. Said Joe: "All of us at The Savoy want to bring back fond memories or make new ones. We want it to become the premiere restaurant here as well as for all over the country." 
Also featured in the September 1, 2018 issue of The Independent. 
The Savoy at 21c
219 West 9th Street
Kansas City, Missouri 64105
816-443-4260
www.thesavoykc.com
The cuisine scene in Prairie Village has become even more extraordinaire, thanks to the July move of the already popular French Market into the now-shuttered Pinot's Palette. And the…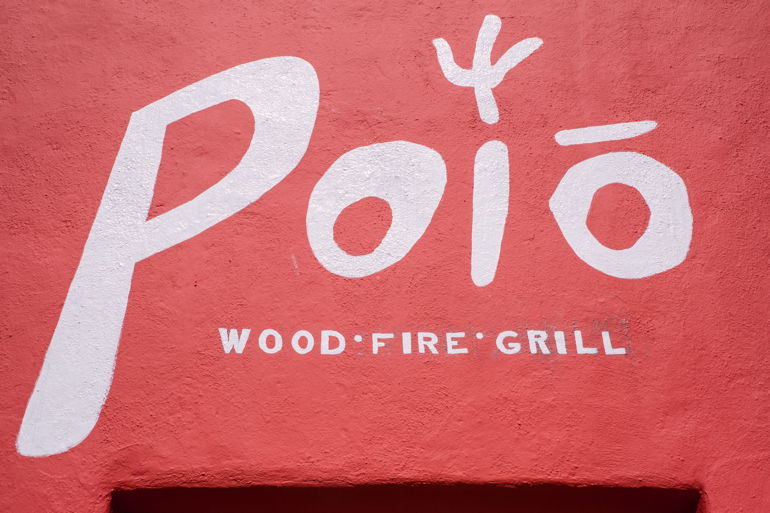 Tucked off Southwest Boulevard, Poi-ō – a play on the enunciation of the Spanish word for chicken, pollo – has a hipster vibe that is obviously attractive to the non-stop…
Vaughn Good, chef and co-owner of Fox and Pearl, originally thought he wanted to do a deep dive into molecular gastronomy while attending the French Culinary Institute in New York…

"One sip of this will bathe the drooping spirits in delight, beyond the bliss of dreams." John Milton There might be a night when you just want to curl up…