Toast to Olde Tymes – The Brookside Hotel
Author's note: A decade ago, Michael Churchman wrote Storied Halls: The Brookside Hotel, Treadway Hall, and the Crestwood Condominiums Through Ninety Years, and this scribe is heavily indebted to him for his research.
---
For anyone who grew up enchanted by the stories of Eloise at The Plaza, (in New York, alas, not on the Country Club Plaza), there's always a fascination with the idea of a residential hotel. You have your own room or suite – privacy! You have activities in the lobby and, perhaps, the restaurant – social life! Best of all, you may be able to have meals sent to your room and your laundry done by staff members – now, that's true luxury! Why live anywhere else? For that matter, why go out at all?
When The Brookside Hotel was built, the area was mainly residential. The Crestwood Shops, conveniently located across the street from the Crestwood Condominiums today, were nowhere to be found in 1919 – they were established in 1922. The Plaza itself was still a gleam in J.C. Nichols' eye. As for the University of Kansas City (now the University of Missouri–Kansas City) and The Nelson Gallery and Atkins Museum (now The Nelson-Atkins Museum of Art), they wouldn't come into existence until the 1930s. 
The building's architects were John W. McKecknie and Frank E. Trask. The developer was Elmer Williams, who had previously worked with John on a number of projects, most notably the Pergola Apartments at 10th Street and The Paseo. As Michael Churchman noted: "The hotel had one hundred rooms for both transient guests and longer-term residents. Over the years many of the rooms were reconfigured to provide suites and even a few large apartments for residential guests, who could take all their meals on the European plan in the hotel's dining room. The first floor housed a lobby, offices, dining room, kitchen and ballroom, while the second floor had an expansive reception hall with fireplace, as well as rooms and suites."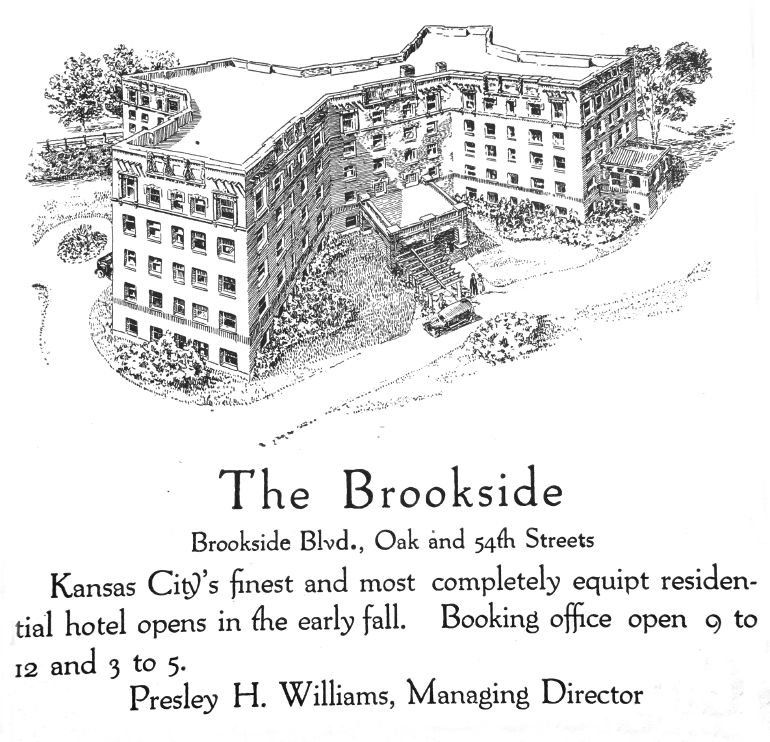 Entertaining got off to a quick start at the new hotel. The December 6, 1919 issue of The Independent pronounced the inaugural supper dance a success, with the first and third Tuesdays of the month designated for future ones. It was noted that Presley Williams and Eugene Overstreet were hosting a dance on the 15th: "The ballroom at the new hotel is entirely separate from the rest of the hotel, and will accommodate 200 persons. Knowing what sticklers for correctness Presley and Eugene are, I am sure their party will be worth while." During the late weeks of 1919, Kansas City was grappling with a fuel ban, which was intended to save coal, and the hotel may have had to forego hosting some events. One imagines that Prohibition (1920-1933) curtailed many others. 
During the 1920s and 1930s, many residents were also well-known to readers of The Independent. These include Bernice Aaron Kander and Harold Kander, not yet the parents of Edward Kander, (whose career included 20 years as director of development for the Lyric Opera of Kansas City), and John Kander, (composer perhaps best known for his collaborations with Fred Ebb, the lyricist – among them, Cabaret). Barbara James (whose marriage to Milton W. McGreevy wouldn't take place until 1929) lived there with her parents, Gertrude Jones James and Thomas M. James, Jr., who was head of T.M. James and Sons China Company. Lide Logan Clendening and Edwin M. Clendening were in residence at the time of their 50th anniversary in 1928. Margaret Croysdale Logan and Frank Puryear Logan, who married in 1894, were domiciled there with their son, Frank, Jr. in 1930. (The senior Mr. Logan was the proprietor of a stock brokerage firm, and the younger Mr. Logan sold life insurance.) Ruth Austin Hall and Lester Hall, a banker, were residents in the late 1920s and early 1930s, along with five children in their teens and twenties: three Vassar-educated daughters (one of whom was a lawyer) and two sons. There were very few children and at least one nonagenarian counted by the census taker at the hotel in 1930.    
A scandal occurred when Elmer Williams of the Williams Realty Company fell in love with the head waitress, Edith Hay. The problem? Elmer was residing at the hotel with his wife, Lydia Schoen Williams, whom he had married in October 1895. (Lydia's father, the German-born Dr. Louis Schoen, was "the second resident physician of Kansas City," according to Carrie Westlake Whitney, a historian who wrote her chronicles of Our Town more than a century ago.) Lydia and Elmer's son, Presley Williams, was the hotel's manager. In November 1928, Elmer left Lydia for Edith. Lydia succeeded in divorcing Elmer in December 1932. According to newspaper accounts of her testimony, Edith and Elmer lived together (as Mr. and Mrs. E. Wallace, with Edith using the name Edna) in rooms 914 and 916 of the Netherlands Hotel (at 38th and Main Streets), spending summers in California and winters in Florida. Part of Lydia's divorce settlement included property at the intersection of Westport Road and Main Street (the site for many years of a Katz Drugstore). Within a few years, Lydia, Elmer, and Presley all moved to California. Presley died in 1937, and Lydia in 1939. Elmer was in Kansas City when he died in 1953, but according to his obituary, he was just visiting. (Whatever became of Edith? We're not sure – as far as we know, Elmer didn't leave a widow.)     
During World War II, there was a period when the hotel was requisitioned by the United States Army Air Corps. It briefly became home to military personnel attending Rockhurst College. The 1950s saw many young couples and people of retirement age in residence, along with TWA stewardesses. (The airport was downtown then.) In 1962, it was purchased by Saint Paul School of Theology, Methodist, which sold it in 1966 to the University of Kansas City. It was renamed Treadway Hall in memory of Howard P. Treadway, an early trustee and benefactor of the University of Kansas City. Many women now in their fifties and sixties will recall ballet lessons there and the sight of Tatiana Dokoudovska, the legendary ballerina who taught at the Conservatory, moving ever so gracefully through the halls. In later years, UMKC housed students there, primarily international students. Unfortunately, as time passed, some dubbed the building "Threadbare Hall." Beginning in the late 1990s, it endured nearly a decade awaiting restoration and the laughter and footsteps of residents. 
More than 20 years ago, Ralph E. Myers, Jr. and Frederick S. Truog came up with a plan to save what was then known as Treadway Hall. Years of renovations followed. 2006 saw new residents in the Crestwood Condominiums, and today it is a haven for those who love the combination of the old and new architecture.
Also featured in the August 31, 2019 issue of The Independent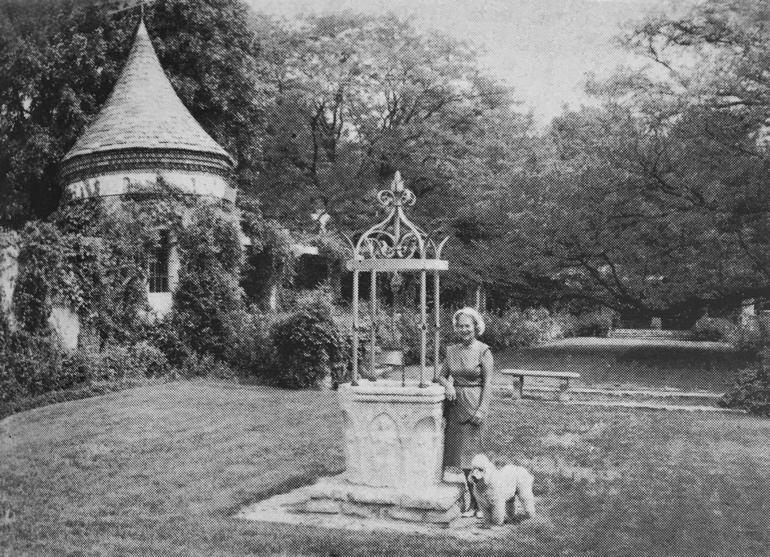 There are people whose lives seem meant to be pictorial spreads in magazines. It's not that they have no sorrows – they do, just as everyone does. Having an artist's…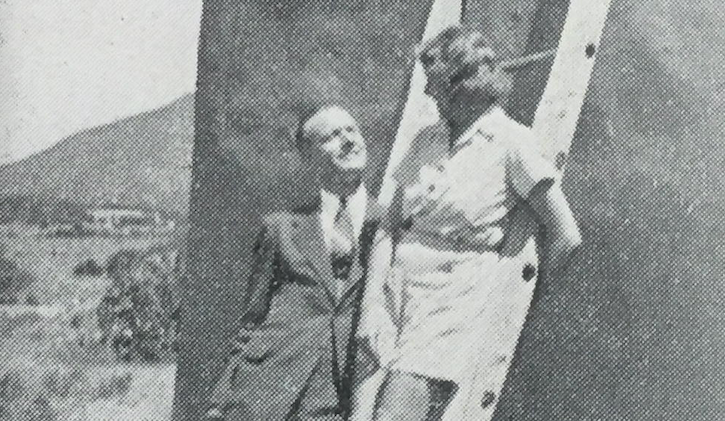 Sometimes, what life has planned isn't what we had in mind. That's definitely true lately. Dorothy Scarritt McKibbin knew the feeling long before most of us were born. Several times,…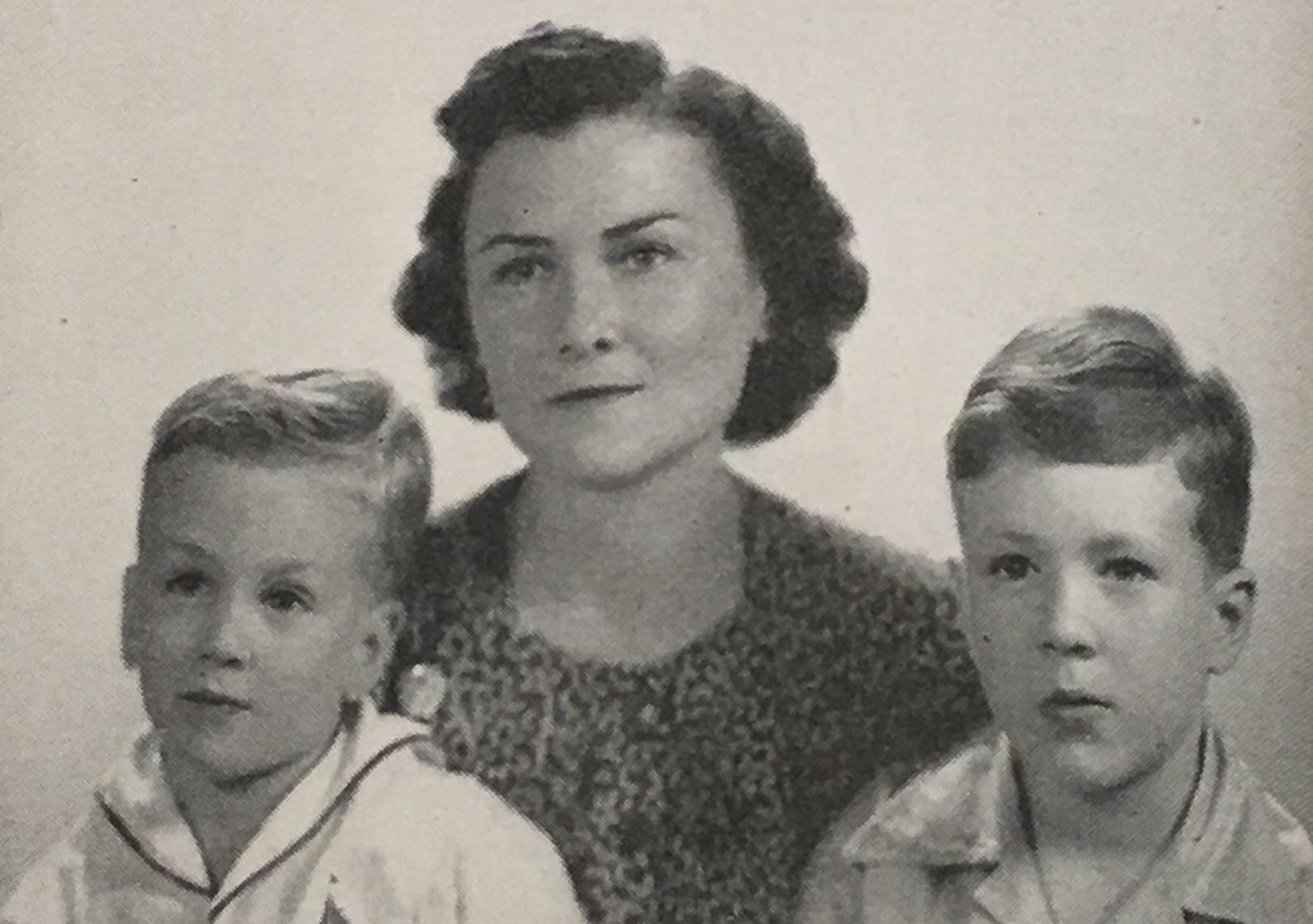 Virginia Page was born on October 27, 1909. She was the daughter of Louise J. Page and Henry Clay Page. Her father was a lawyer. He was serving as the…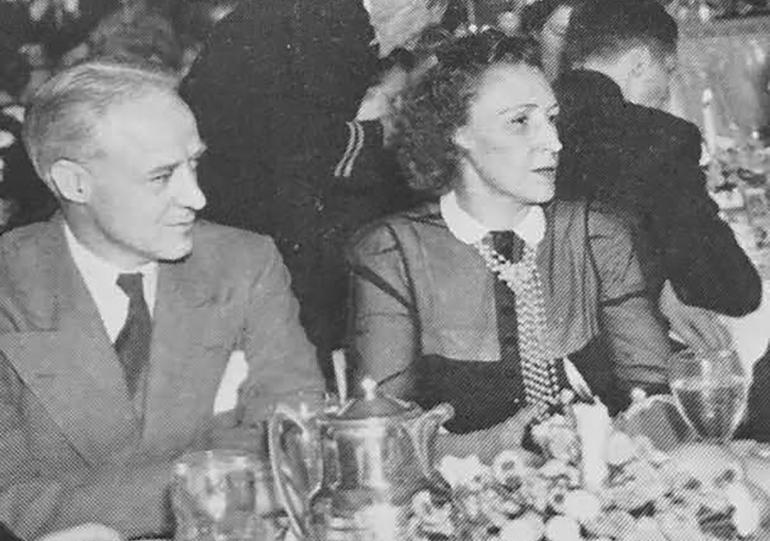 In May 1933, The Independent published an anecdote about Patti Harding Abernathy and Taylor Stevenson Abernathy, who had been Mr. and Mrs. for more than 15 years. Patti changed her…