Toast To Olde Tymes – Clare Jaynes
In 1942, Random House published Instruct My Sorrows, a first novel with a distinctly unusual author's bio:
"Clare Jaynes was born some thirty years ago in Kansas City and again the following year in Chicago. She attended Vassar for one year and was graduated from Vassar after completing a four-year course. And although she already had one husband whom she had married in 1923, she was again lawfully married in 1927. She has two children and again three, and her home is two of Chicago's north shore suburbs about a mile apart. She has traveled in most of the countries of Europe and the Mediterranean and has often appeared simultaneously in two places."
Howzat again?
Easy enough – Clare Jaynes was the nom de plume of the writing team of Jane Rothschild Mayer (a native of Our Town) and Clara Gatzert Spiegel. Clara was the first to be altar-bound, wedding Frederick Spiegel. (Why, yes, he was the grandson of the founder of the catalog company – and destined to be president of the business. Some readers may imagine they can still hear the voice of Bob Barker, game show host of the 1960s and 1970s, intoning the words "Spiegel Catalog" and "Sarah Coventry jewelry.")
Clara served as matron of honor on December 27, 1927, when Jane, the 23-year-old daughter of Mr. and Mrs. Louis P. Rothschild, married her bridegroom in the ballroom of the Hotel Muehlebach. (Perhaps some of the younger local boys grumbled that they never stood a chance in comparison with a dashing older man — David was 34 — from a larger metropolis. Let's hope they all found their sweethearts, eventually.) Rabbi Harry H. Mayer performed the ceremony.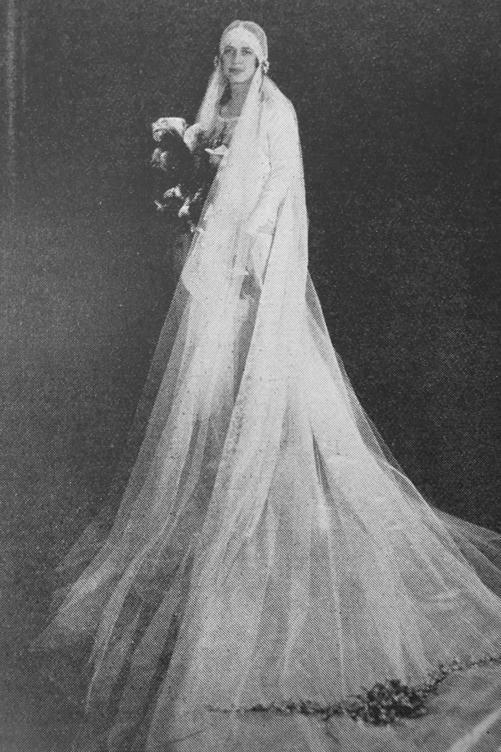 The newlyweds soon set off for New York, where they would board the Mauretania for a lune de miel (that's honeymoon to you and me) in Europe. For Jane's friends, some of the joy must have been tempered by the fact that Jane was leaving Kansas City to take up residence in Chicago. David's career would be spent at Maurice Rothschild, a retail chain in Chicago and Minneapolis. He would be head of the firm following Maurice's death in 1941. In turn, David would be succeeded by Richard Mayer. (At first glance, one might assume the familial relationships could be scribbled down on a cocktail napkin, but that's not the case here. Jane Rothschild Mayer wasn't related to Maurice Rothschild, who was about the same age as her father, Louis P. Rothschild. Louis was the son of Philip Rothschild, a successful Midwestern merchant. Maurice came to the United States from Germany when he was about 14. Richard Mayer was related to Maurice Rothschild's family, but David Mayer, Jr. and Richard Mayer weren't related.)
Clara and Jane became writing partners in the 1930s, when Jane and David were living in Glencoe, Illinois. The two wrote while the children — two boys for Clara, and a girl and two boys for Jane — were in school. The room they chose as an office had no telephone. That freed them to devote themselves to their craft: they would write biographies of characters, outline plots, divide the work into a series of vignettes, create drafts of the sections, trade and revise the drafts, rework aspects of the stories, and eventually, agree that the manuscript was suitable for other eyes. They were disciplined about keeping to a schedule, but they also found time for other activities, including two days per week of volunteer work during World War II. As Clare Jaynes, they published stories in numerous magazines, including The New Yorker.
Their first novel, Instruct My Sorrows, was set partly in Sun Valley, Idaho, a town Clara had recently visited. (Its era as a jet-set mecca was still to come.) The book was successful enough to interest Hollywood. Warner Bros. produced the 1946 film, and Barbara Stanwyck starred. Instruct My Sorrows wasn't a title likely to be boffo at the box office just after World War II. The movie was released with the more intriguing (and enticing) name, My Reputation. Clare Jaynes would be the author of three more novels: These are the Times (1944), The Eager Heart (1947), and The Early Frost (1952).
After Clara and Frederick divorced in 1949, Clara spent more time in Idaho. Frederick had introduced her to Ernest Hemingway, and she became good friends with the writer and with several of his wives. Clara died in 1997, more than two decades after her former husband. Jane and David remained married until his death in January 1961 at the age of 67. Jane outlived David by 40 years. She died eight days before 9/11.
Also featured in the November 23, 2019 issue of The Independent
When Martha Deardorff Shields and Edwin W. Shields began building Oaklands, they had been married for more than a dozen years and were the parents of a daughter and a…
Who remembers Alexander Woollcott? For some, what comes to mind is that he was a member of the Algonquin Round Table and a writer for The New Yorker magazine during…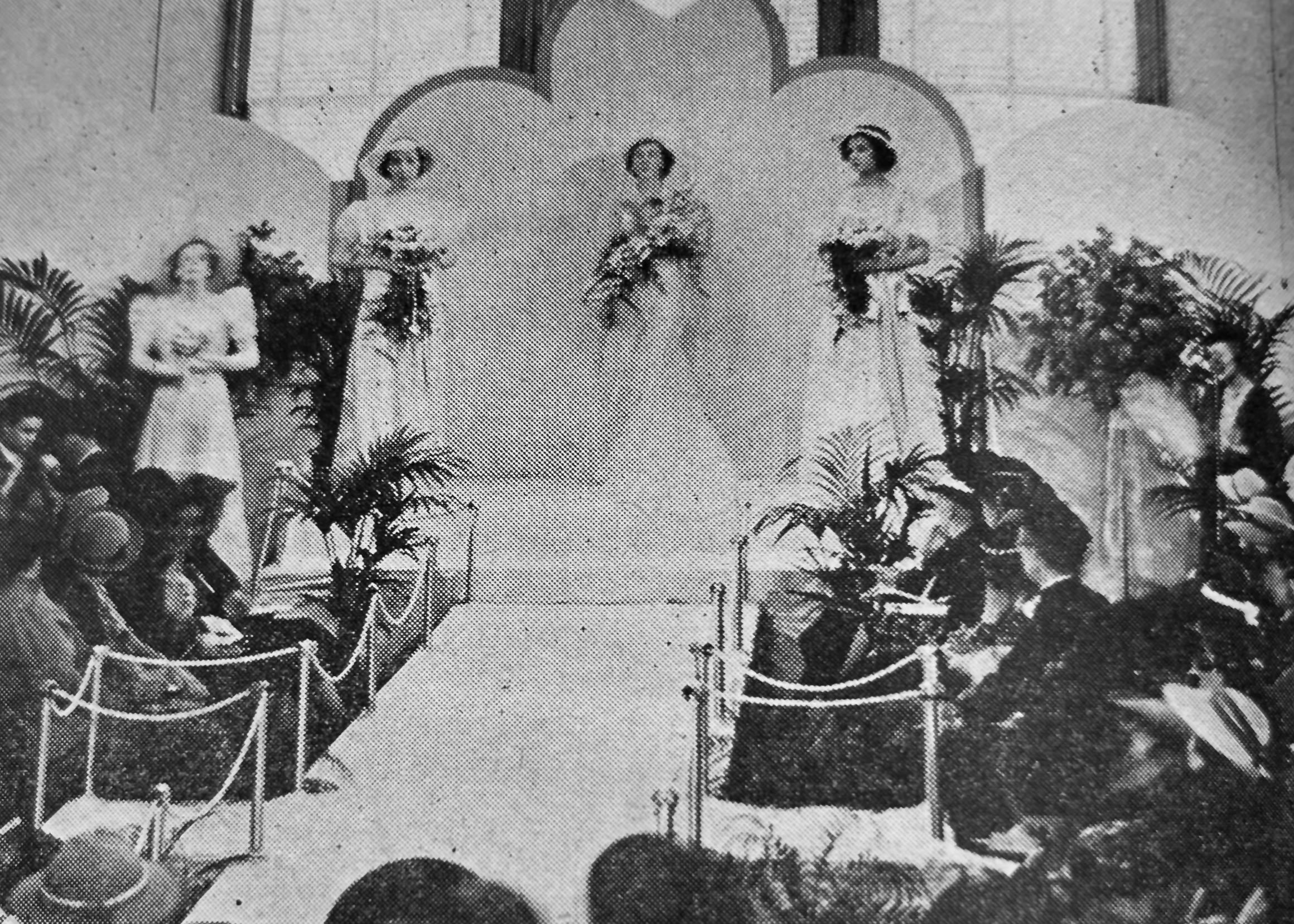 The third floor of Emery, Bird, Thayer was the site for a May 1937 fashion show featuring everything from beach togs to gardening overalls to bridal dresses, as they were…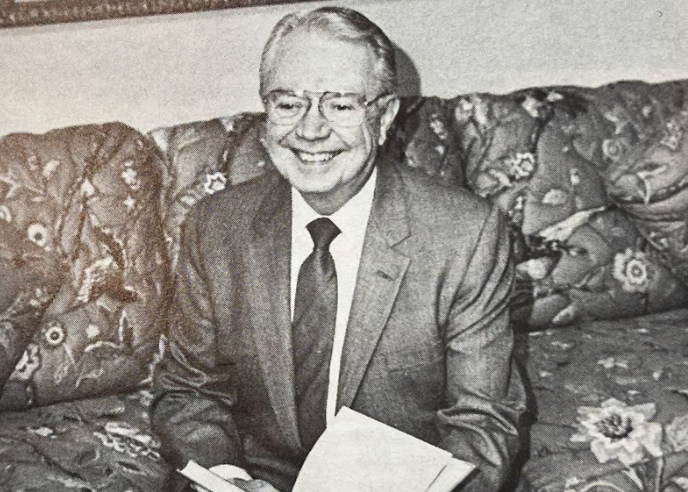 Harold D. Rice learned about community service at an early age. The son of Atha C. Dewees Rice and O. Lee Rice grew up at 4735 Virginia Avenue, in a…