#AAPI TRAILBLAZER: Jun Iwasaki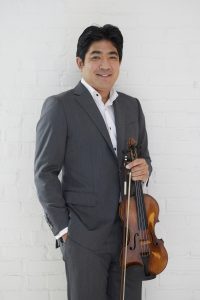 If you grow up in a home with a celebrated pianist for a mother and a world-renowned cellist for a father, there's a pretty good chance you'll at least consider a career in music. For Jun Iwasaki, there was never any pressure to pursue piano or cello, or any instrument for that matter. But the very early exposure to great musicians and great music-making was engaging, and by age five Jun had already begun to settle on the violin.
"They put a cello in my hands first, and it didn't take me long to switch," said Jun, who this past fall became concertmaster of the Kansas City Symphony. "I don't know if maybe it felt too cumbersome," he said, adding with a laugh: "or maybe, you know the old adage, I didn't want to do exactly what Dad did."
Born in Japan, Jun moved with his family to The United States when he was a few weeks old: His father, Ko, initially had a position as cello professor at Illinois State University. "I never lived in Japan, but we went to visit every year to see grandparents and family," Jun said. "So I was able to experience the culture, and I grew up speaking both languages at home. But as with most kids growing up in The United States, once you start going to school, it becomes harder to keep up the native tongue."
Today he laughs when people compliment his English. "I just say, yeah, I've lived here for 40 years. They kind of assume, because of the way I look, that I must have immigrated recently." A large Mitsubishi plant in the university town of Normal, Illinois had brought numerous families from overseas, and young Jun was able to attend classes in Japanese each Saturday.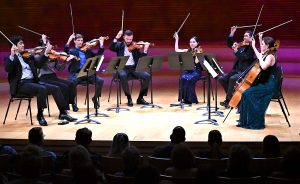 In the mid-1990s, his father took a post at Southern Methodist University, and Jun grew up winning many of the youth competitions in the Dallas-Fort Worth area. He also established, through Ohio's Encore School for Strings, a strong connection to the Cleveland Institute of Music, where he would eventually earn his bachelor's and master's degrees.
Later he would also graduate from the Cleveland Institute's Concertmaster Academy, a focused program that trained violinists for that rarified position at the front of an orchestra.
"My parents were surprised," Jun said of the reaction at home of his career choice. "I think they were happy, but being musicians, they knew that the competition is high and the success level is low, and that it's hard to make a living out of it. But they supported me all the way through."
Jun's father, now retired, was one of the most prominent cellists of his generation, and in addition to his teaching positions here, Ko was on the faculty at Toho Conservatory and ran international festivals in Japan. As a result, Jun got to meet plenty of legendary artists growing up: especially violinists such as Pinchas Zukerman, Cho-Liang Lin, and Gidon Kremer, some of whom he later found himself performing with onstage as concertmaster.
Just as important to the building of Jun's musical persona was getting to hear his father's cello sound during his formative years. "It's rare for a child to be able to hear the sound of a Stradivarius every day of his life," Jun said of the cello his father played at the time. "And even to have the chance to pull the bow across the strings. … Growing up hearing that sound my entire life shaped the way I produce sound on my violin now."
To this day, he feels the pull of "having that knowledge, having the wherewithal, knowing that's the kind of sound that can be produced, and having been lucky enough to hear it day in and day out, all day every day."
Not long after his graduation from the Cleveland concertmaster program, Jun won a plum job at the Oregon Symphony, where he was concertmaster from 2007 to 2011. In 2011, Jun won the parallel post with the Nashville Symphony and its charismatic music director, Giancarlo Guerrero: There he quickly became a major figure in Music City's cultural landscape.
When the Kansas City Symphony position came open, it seemed like a natural transition. "My family is happy here," he said, of his wife, Paige, and the couple's two school-aged children. "It's everything that we had hoped it would be, and we look forward to seeing the growth continue."
A concertmaster is the most important musician in an orchestra. He or she always sits at the front of the first violin section: a vestige, in part, of the period in which orchestras had no conductors and instead followed the physical and musical indications of the primo violino. Among the modern concertmaster's responsibilities is to serve as symbolic leader of the strings, in addition to playing the many violin solos embedded in the repertoire.
Jun is also responsible for marking bowings for his section, for stage-managing the orchestra's tuning, and for serving as a sort of spokesperson for the musicians. "The best thing about it is that you get to do everything," he said. "You get to play all the wonderful symphonic repertoire that we have, and because you are in a leadership position, you will play a crucial role in how that music is played."
Concertmasters also get to perform chamber music with other orchestra members, and they get invited to take part in summer festivals around the world.
"You have to become your own leader," Jun said of this most complicated of jobs, "and figure out what works best with whomever is on the podium at that moment. … You have to be a little bit of a chameleon… to be flexible and figure out very quickly what works and what doesn't work."
—By Paul Horsley
After more than two decades and four deans, it was beginning to look as if the UMKC Conservatory's dream of a new facility would remain just that: a dream. Until…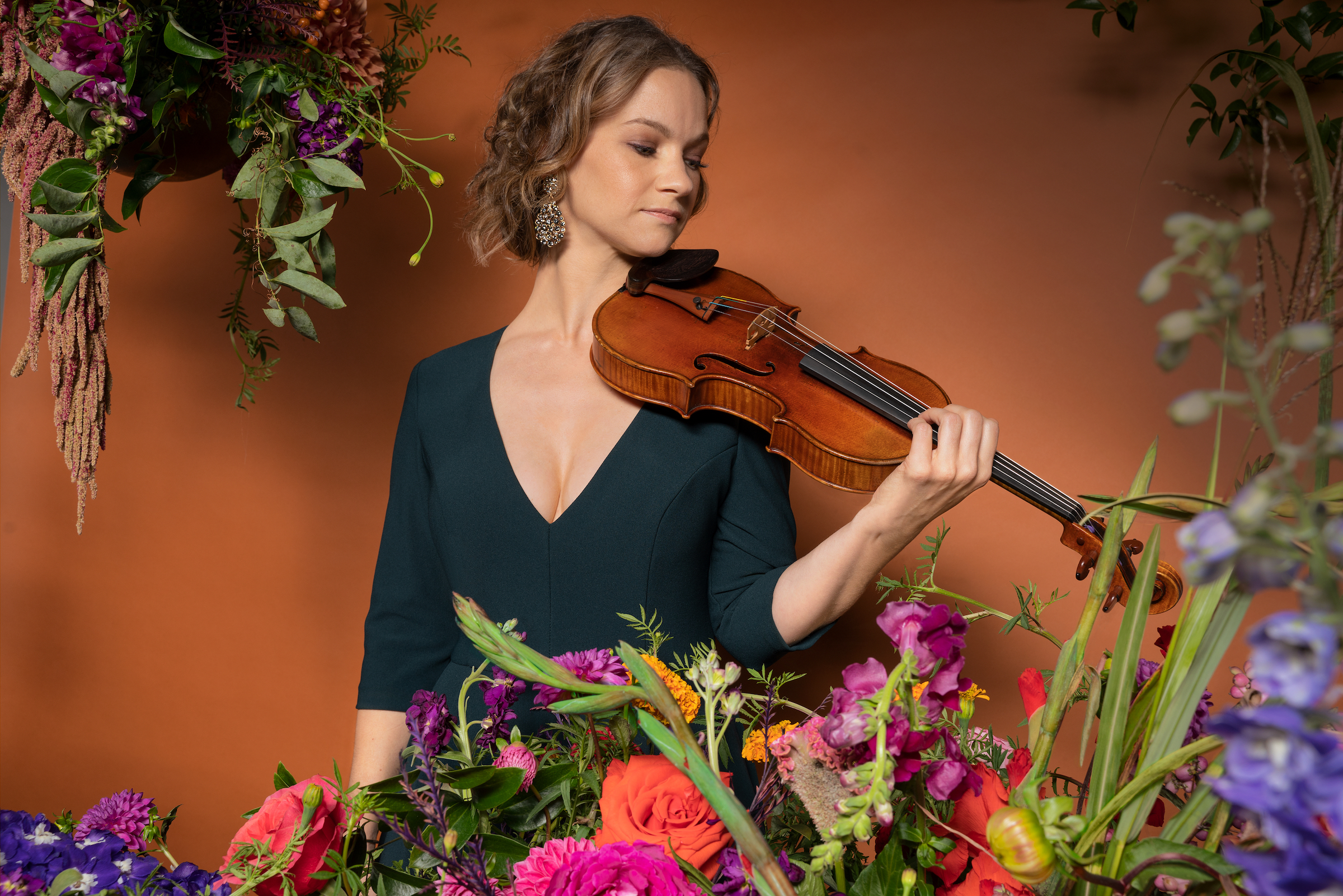 One woman, standing alone onstage. No pianist, no music-stand: Just Hilary Hahn and her violin, creating miracles. That is what Harriman-Jewell Series audiences are likely to experience this October 13th,…
Oh the weather outside is frightful(ly hot). But it won't be for long, so take a close look at this fall's diverse and provocative mix of music, dance, and theater:…
Kansas City Ballet always seems to be building something. For decades, it engaged in refitting existing buildings to meet its day-to-day needs: from the Westport Allen Center to the National…