Homegrown – The Happiest Of Hours
As we wrap up the first month of a new decade, the "New Year, New You" buzz is starting to fade away, and many people have moved on from their resolutions. While I do find the post-holiday hustle as the perfect time to reset, I don't take the time to whip up a resolution recipe for a new me. Instead, I shift my energy to being a better me.
As a mom of two toddlers, finding the time to better myself isn't always easy. I have made it a priority to set aside one hour for myself. Never have I ever valued, desired, and appreciated the power of one hour as much as I do now.
For those of you looking for a happier and healthier you, I have rounded up five of my favorite and unique ways to make it the happiest of hours right here in Our Town.
---
The Blooming Lotus Facial at Sage
Sage, located in the Crossroads, offers a variety of wellness and holistic healing services. Pro Tip: the Blooming Lotus Facial by Jen is unlike any beauty treatment or spa experience I have ever had. 
Jen leaves my skin glowing, my spirits lifted, and I am relaxed and my mind is cleared. Jen's positive vibes and healing energy fills the room. She massages my face into a deep relaxation and hits every pressure point as I fade off to facial heaven.
Jen recommends "a monthly facial is best to work into your skin care routine, but if life doesn't allow for that, a seasonal visit is a good reset." In my dream world, I would start every morning with some Zen from Jen.
---
Reading Buddies at The Children's Place
I have found that volunteering my time is often more rewarding for me than anything else. One of my favorite programs I have been involved with is The Children's Place. The Children's Place, located in Brookside, is a local program that helps traumatized children and families heal from life's deepest hurts.
There are several opportunities to volunteer at The Children's Place. For me, the most rewarding hour is participating in "Reading Buddies." On the first and third Fridays of the month, I can spend an hour reading and helping out in a class. The kids love having a special guest who keeps them entertained and interested.
The Children's Place understands that life is busy. As a volunteer, you do not have to commit to every week. It is the perfect pick me up when life allows for an extra hour. 
---
Hot Yoga at Power Life Yoga
With several locations around Our Town, Power Life Yoga offers a variety of fitness formats built on a positive, welcoming, and self-rewarding foundation. Pro Tip: I suggest one of the Hot Yoga or Restore classes. After a long weekend, a stressful week, or much needed quiet time, a Hot Yoga or Restore class is the perfect way for me to reset from the inside out.
The room in Hot Yoga is a steamy 99 degrees, and I flow through the movements dripping in sweat. I put the X in flexible, so you can rest assured that all levels are welcome.
The Restore class is the ideal way to keep my Sunday easy and start my week fresh. This is not a fitness class but a guided deep stretch session. The room is peacefully quiet and the moves are slow which allow me to relax and unwind.
---
Bar K Dog Bar
Before children, and even before my husband, dogs were my number one. People warned me that once we had children, our dogs would move down the love line. Two kids and two years later, I can confidently report back that they were right. However, when my dog and I do spend time alone, his happiness and appreciation for my time is contagious.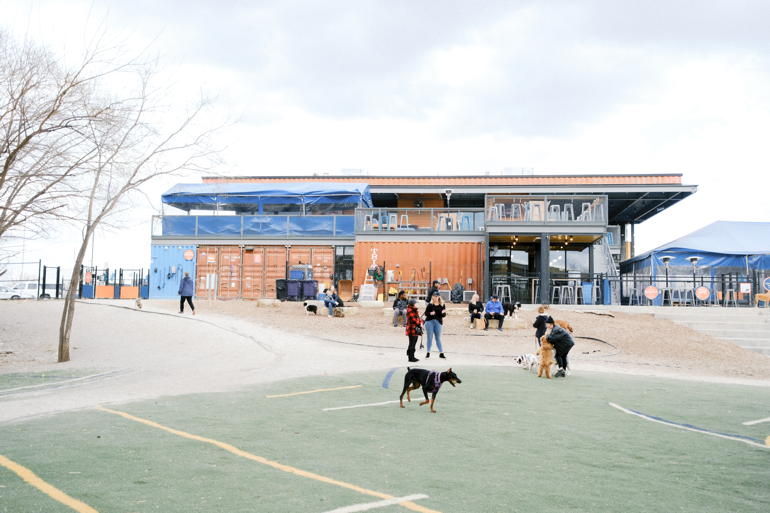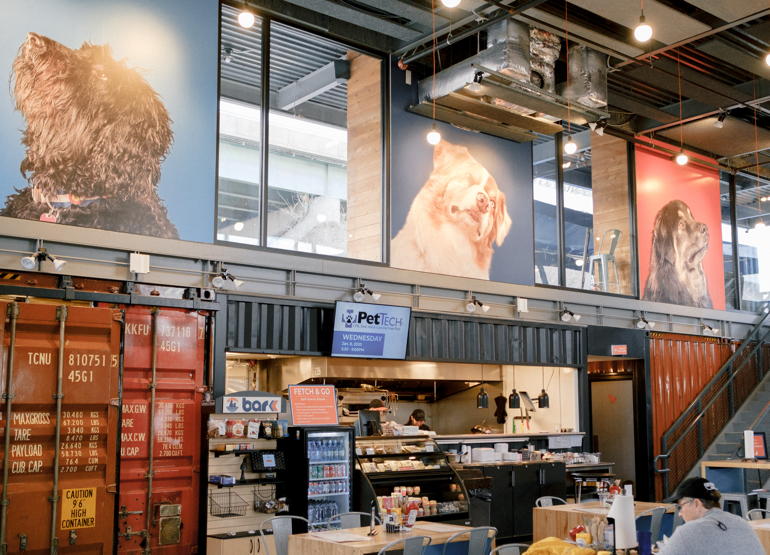 Bar K Dog Bar, located in Berkley Riverfront, is the perfect place for my fur child and I to enjoy time together. Bar K is a thriving concept in Kansas City. Owner Dave Hensley said, "We learned that people really needed a space to hang out with their dogs, where their dogs are treated like family."
I love to spend an hour letting my dog run while I mingle, sip on a cocktail, or munch on delicious and elevated bar grub. For me, it's a peaceful experience seeing my Day One Dog living his best life while I sit back and enjoy mine.
---
Solo Stroll At KC Parks
My "To Stroll" list is full of hidden gem parks and trails around Town. I am lucky to live in a city that values community with programs like KC Parks. KC Parks provides facilities and places for the community to enjoy, including 221 parks and 158 miles of trails and more.
I encourage you to bust out of your bubble and pick a few favorite parks to explore on kcparks.org. From waterfalls to nature walks to historical sites, I always find endless places for an adventure. Taking a walk in a new environment can literally and figuratively move me forward.
---
Everyone deserves and desires to be happy. Putting yourself first to be a better you is not selfish, it is self-fulfilling. Kansas City is filled with excitement and opportunities to try something new. So, take the hour, and, remember, a little happy can go a long way.
Also featured in the January 25, 2020 issue of The Independent
Photo Credit: Bailey Pianalto Photography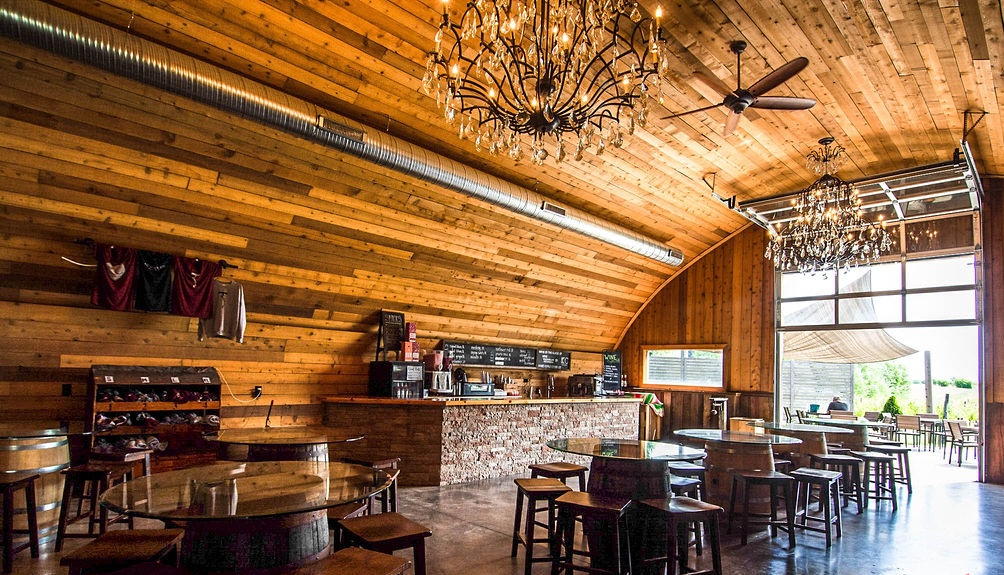 We recently returned from a fabulous trip to Napa Valley where we sipped wine and soaked up the sunshine while learning to appreciate the art of winemaking. We listened to…
Another piece to the perfect day is having guests come from near and far to celebrate the love of two people they care about. Whether you're thanking guests when they…
Wedding season is back, and it is better than ever! The celebrations are elevated, and the guests are elated to be part of the party. With so much love and…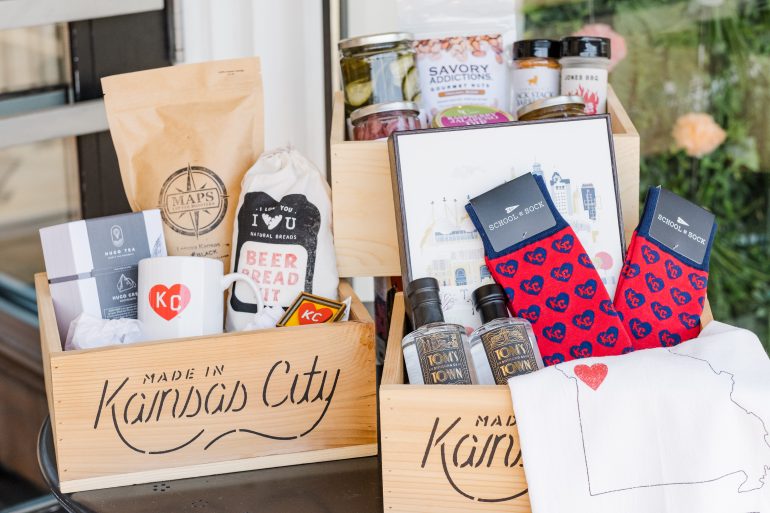 My favorite part of my wedding was having my absolute favorite people around me for an entire day. It really is a rare treat to have the most important people…