Toast To Old Tymes – Virginia Burns Adler Oppenheimer
Cricket West was a fresh, new shop at 108 West 47th Street on the Country Club Plaza in 1938. Its owner was from an old Kansas City family, one steeped in retail. Arnold Adler's mother was Emma Ganz Adler, the daughter of Bernhard Ganz, whose obituary described him as a "pioneer merchant." Arnold's father, Bernhard Adler, founded B. Adler Millinery (later Adler's, with a greater selection of merchandise) in 1892. Arnold worked for the family business in the 1930s.
It seems likely that Arnold named the store for Cricket West, the character played by Judy Garland in the 1937 film Thoroughbreds Don't Cry. Maybe that wasn't Arnold's idea – maybe Virginia Burns chose it.     
Virginia Burns first came to the attention of Our Town in March 1935. As the Kansas City Star noted in its "About Town" column:
"A 'mystery girl' appeared at the Muehlebach grill on Friday night, escorted by an admiring swain.
"Each time she entered the room, the orchestra arose in a body and greeted her with a fanfare. She made three appearances, each time in a different costume.
"A lot of excited high school 'dates" — it was Friday night, remember – were sure she was a movie star and frantically guessed everybody from Ruby Keeler to Dixie Lee to Stan Laurel, in disguise. They really got worked up about it all, and several have written here for the answer.
"The girl's name was Virginia Burns. She was modeling for Adler's."
The September 10, 1938 issue of The Independent featured Virginia on the cover with the caption "Virginia Burns / charming young buyer / of Cricket West Shop / Country Club Plaza." Another reference in the magazine describes her as the buyer-manager. As our scribe noted:
"With a sign in the window reading, 'Open for business, Sh! No Fuss! No Ballyhoo!, Very lady-like, We're open that's all' – Cricket West opened…The windows contain the famous mannequins modeled by Jean Spadea after the pretty manager of Cricket West, Virginia Burns… The success of Cricket West will prove a number of theories for Arnold Adler. First, that talent is everything and experience of relatively small importance. [Cricket West was training its own sales force.] Second, that hard work coupled with above average intelligence and the wish to do a super job will produce results."
The fact that the mannequins were created in Virginia's image perhaps telegraphs a love story to come. Virginia and Arnold became Mr. and Mrs. in the early 1940s. Arnold collected Asian art and loved architecture, but it was Virginia who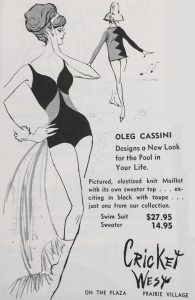 chose the house that became their home for the rest of his life. Frank Lloyd Wright had built a Usonian house for Dr. and Mrs. Clarence Sondern at 3600 Belleview. They listed it for sale a few years later. Arnold thought it was too small. Reminiscing in a telephone interview with the Kansas City Star in 1992, Virginia said, "One day I bought it and invited him to come live with me. I loved that house. He loved it, too – later." By that, she may have meant after the completion of an addition designed by Frank. Fashion shows for Cricket West were often held at the house.
Arnold's 51st birthday should have been a happy time. Instead, he had an operation at the Mayo Clinic in Rochester, Minnesota, that week and died only days later.Virginia continued to run Cricket West, with her brother, Foster Burns, as her partner. (Cupid struck Foster at Cricket West. He married Patricia Eppinger, who was careering there.) In February 1953, Cricket West announced plans to move to a larger location at 308 West 47th Street. The following month, Virginia married Gerald Oppenheimer at the Last Frontier Chapel in Las Vegas, Nevada. His parents were Doris Jones Stein and Harold Oppenheimer, and his stepfather was Dr. Jules Stein, an ophthalmologist who was the founder of the Music Corporation of America. Gerald was head of Allied Motors. Virginia was the third woman to be a member of the Young Presidents Organization. Back in the 1950s, Gerald and Virginia were the only married couple who were both members of it. Virginia and Gerald moved to California in 1964. There, both were active with the UCLA Stein Eye Institute, which was created by Doris and Jules. Bringing everything full circle, Adler's bought Cricket West from Virginia and Foster in 1976. Adler's closed in 1985. Virginia died in November 1998. As of this writing, Gerald is president of the Gerald Oppenheimer Family Foundation and a member of the board of trustees of the UCLA Stein Eye Institute. The story of Cricket West is really a story of families overlapping and working together – and the clothes? Oh, they were sensational! 
Also featured in the January 25, 2020 issue of The Independent
When Martha Deardorff Shields and Edwin W. Shields began building Oaklands, they had been married for more than a dozen years and were the parents of a daughter and a…
Who remembers Alexander Woollcott? For some, what comes to mind is that he was a member of the Algonquin Round Table and a writer for The New Yorker magazine during…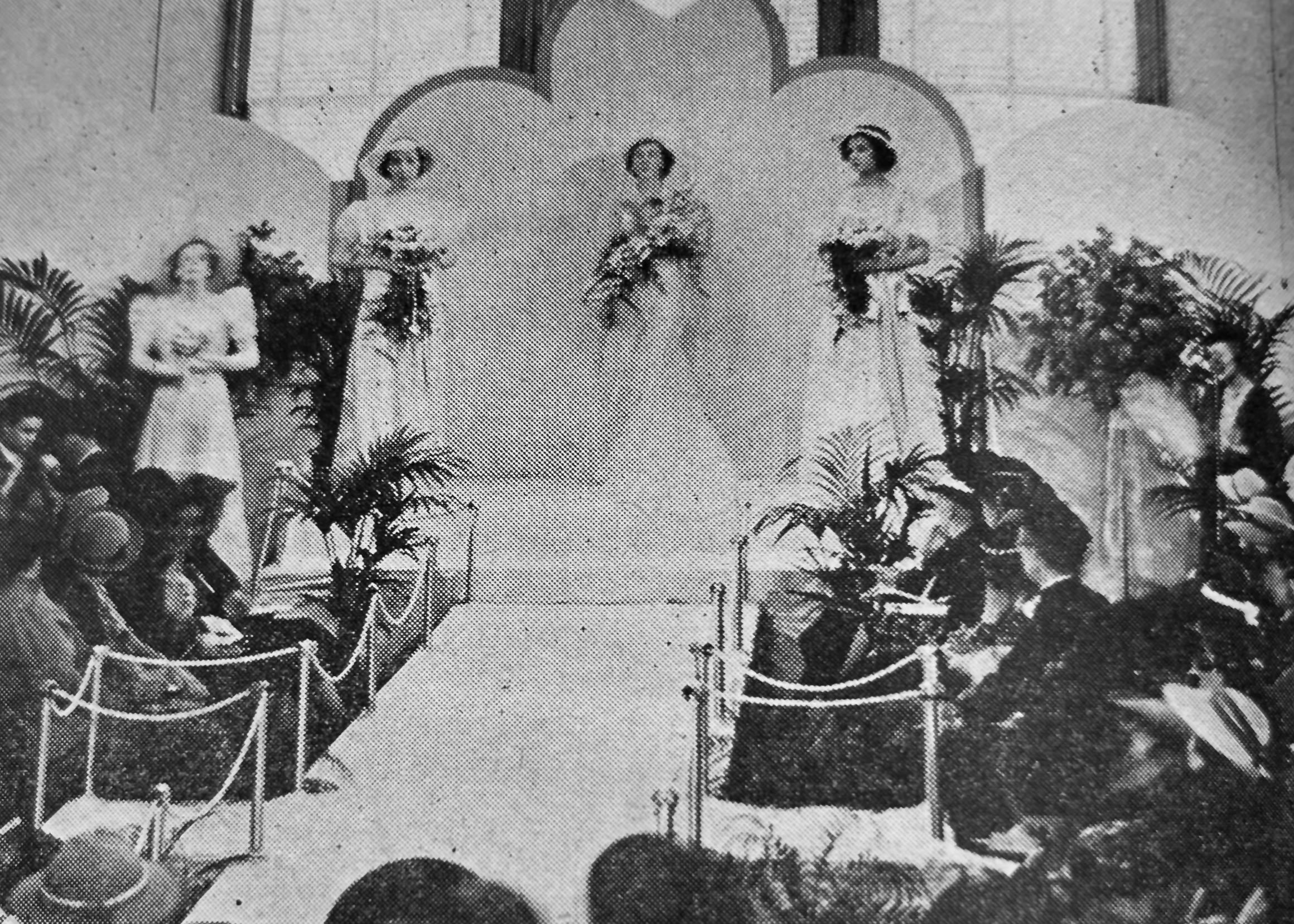 The third floor of Emery, Bird, Thayer was the site for a May 1937 fashion show featuring everything from beach togs to gardening overalls to bridal dresses, as they were…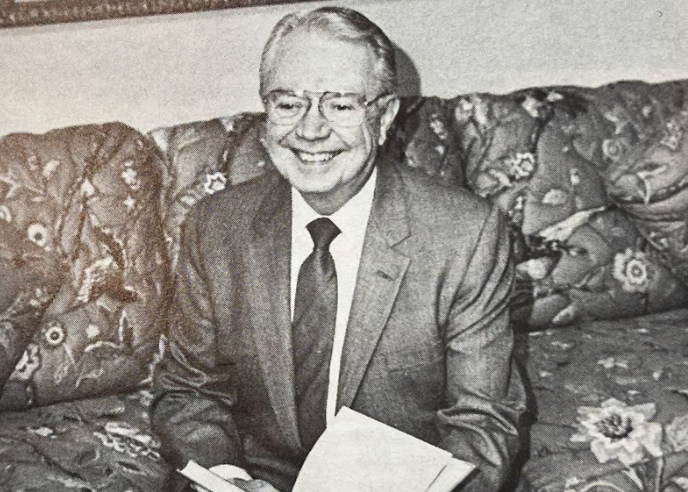 Harold D. Rice learned about community service at an early age. The son of Atha C. Dewees Rice and O. Lee Rice grew up at 4735 Virginia Avenue, in a…