The Dish With Ann – Billie's Grocery
Billie's Grocery is, in Ernest Hemingway's inimitable words, the epitome of a 'clean, well-lighted place.' (Think Meryl Streep's soaring, white restaurant in the movie It's Complicated.)
Located in a turn-of-the-century building that Kansas City architect Nelle Peters designed, it was many years in the making with the help of architectural historian Cydney Millstein and Owner Robin Krause. It was originally the home of Luzier's, manufacturers of fine cosmetics and perfumes. Billie's Grocery opened in June. Said Robin: "We restored the original windows, fixed the brickwork, and duplicated and replaced the tile outside. And when I told Cydney we were just going to paint the inside white, she agreed that was a perfect way to maintain the integrity of the space." In addition, Robin's husband, Danny Krause, who owns a construction business called D-Konstruct, completed the interior work and built the tables.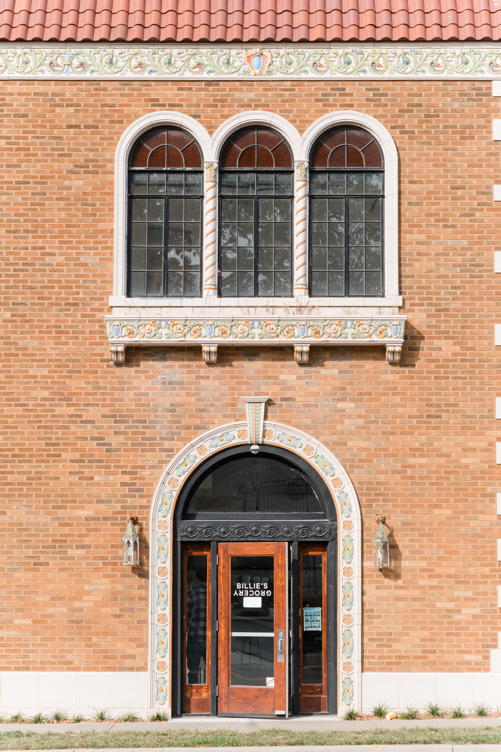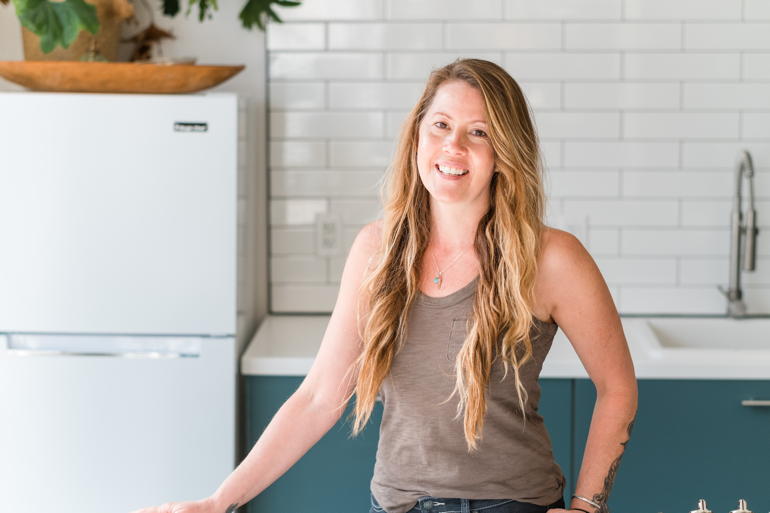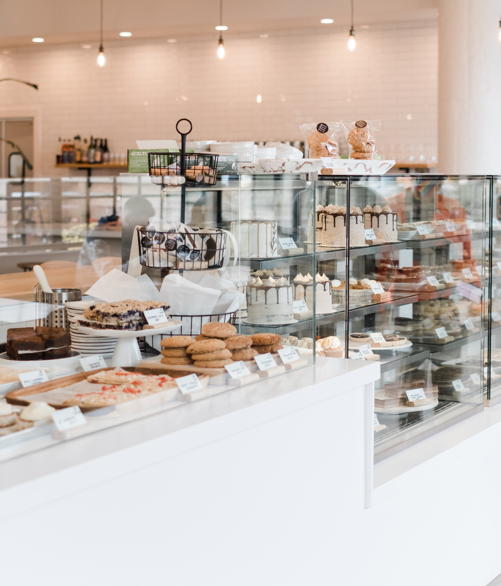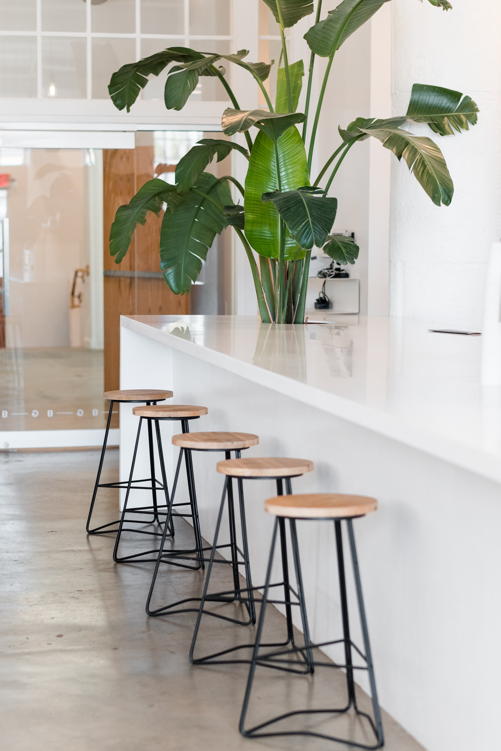 Robin was born and raised in Kansas City and has had 10 successful businesses in the last 20 years. She owned Coffee Girls, the Filling Station coffee shops, and Soho Bakery. She still owns Unbakery and Juicery on 63rd Street. "I was thinking about opening up five more Unbakery and Juiceries when my landlord, Butch Rigby, approached me about this building. Billie's Grocery was supposed to open in 2018, but the restoration took longer than I expected."
Robin also wanted to open a restaurant with her father, Billie, who, along with her mother, owned Bill and Deb's Café in Peculiar, Missouri. "It was a bacon and eggs type of place. When he passed away five years ago, I sold almost all of my businesses and decided to study wellness at the Institute for Integrative Nutrition. I was having my own health issues with adrenal fatigue, and I managed to heal myself. And I wanted to learn more about the mind/body connection." Robin is now a certified herbalist, a holistic health coach, a yoga teacher, and a nutritional therapy practitioner. She also developed another business, apothé wellness, which sells herbal tinctures, powders, spices, and teas, which can be bought in a storefront in the Luzier building and at her restaurant. Cookbooks, dishes, and kitchenware are also available at Billie's Grocery.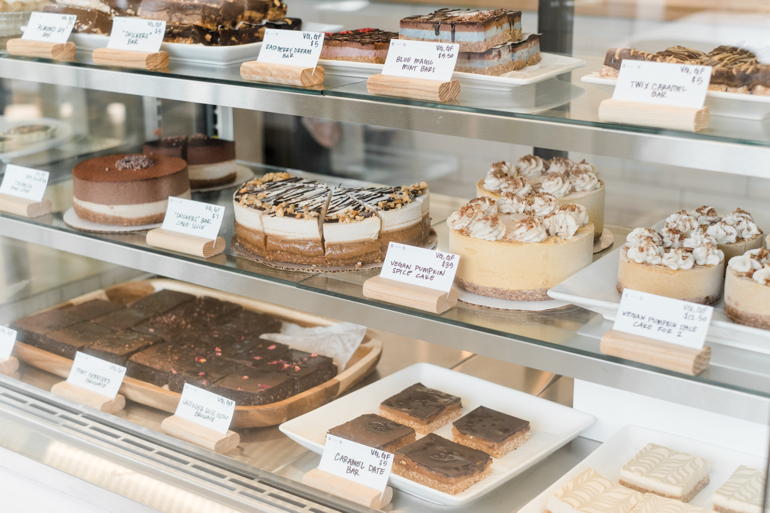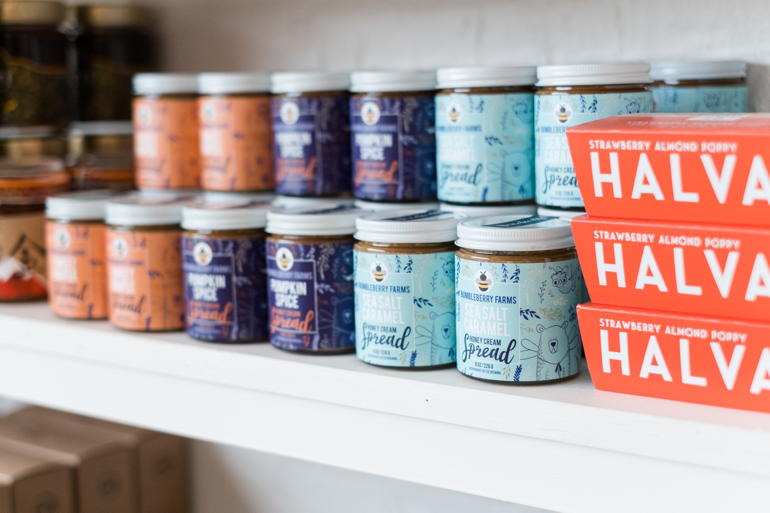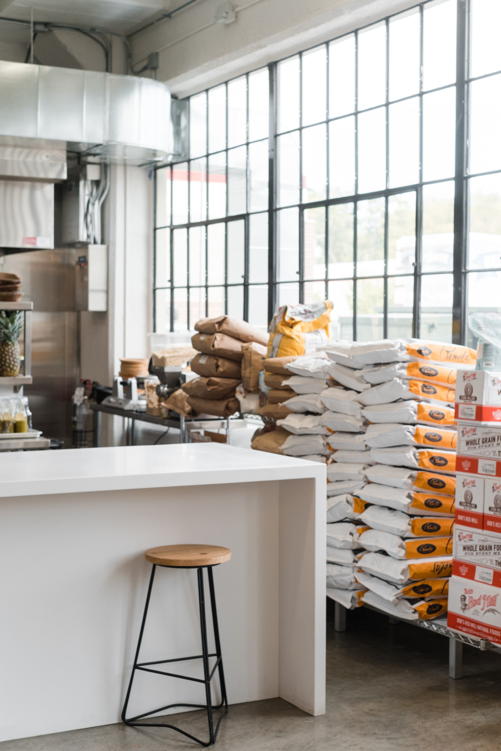 And, to honor her late father, she named her new restaurant after him. But why Billie's Grocery? Said Robin: "Design Ranch, which did all of our design and branding, came up with that, and I think they nailed it. You know, Billie's kind of sounds like a tire store so they thought grocery looked and sounded just right."
Robin loves feeding people, and it has a lot to do with her own sense of happiness. "I've been inspired by my travels to California, New Zealand, and Spain. For instance, the recipe for my gluten-free waffles was created from ones I sampled in a Spanish café. I want to cater to everyone. It's obviously not your typical meat and potatoes restaurant, but I want to please picky eaters and people with special dietary needs because many restaurants aren't nice to them. But we also have a range of food. Everything is made in house, including the crème fraiche, almond milk, the sauces, even the sauerkraut. "We don't have any fillers or preservatives. All our food is fresh. I want everyone to eat the rainbow."
The restaurant has a gorgeous array of baked goods, and most everything is gluten free. Breakfast is served all day.
Billie's Grocery also has a sleek, stunning kitchen adjacent to the restaurant, designated for a cooking school. It offers classes, workshops, a speaker's series, and private parties. "For instance, we had a presentation about cleanses done right, feeding your body rather than starving it."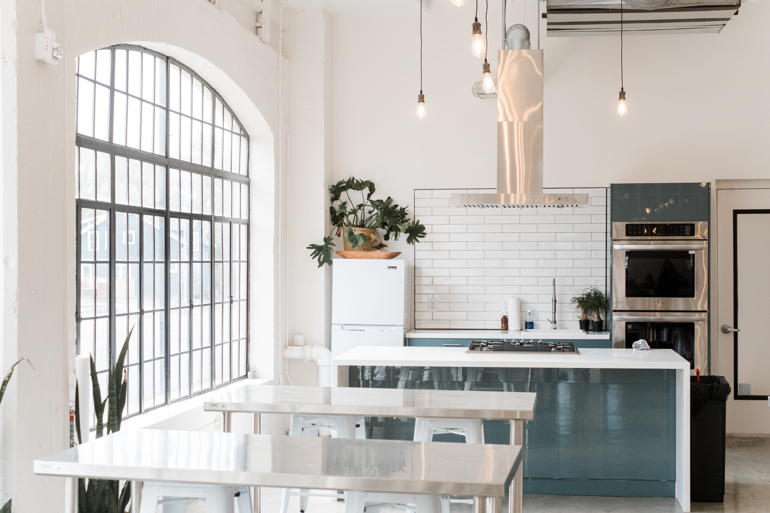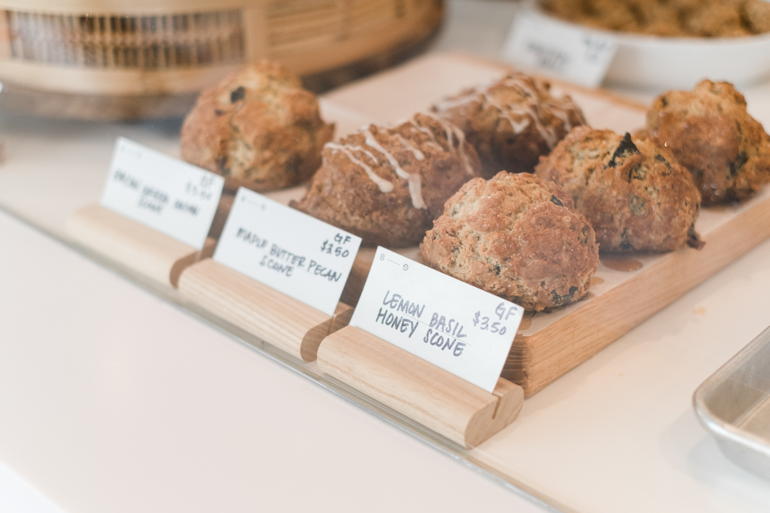 For the holidays, Billie's Grocery will offer its own house made specialty jams, jellies, hot sauces, and dairy-free charcuterie boards. "This, to me, is the fun side of the grocery. And eventually, I would like to open a location out south."
As much as the three of us loved the spectacular interior of Billie's Grocery, we decided on a patio lunch. The salmon mezze bowl, with smoked salmon, wild greens, caper berries, a soft egg, pickled onions, roasted tomato, crème fraiche, and sourdough toast, was like eating a sublime lox, bagel, and cream cheese sandwich. The green shakshuka with sweet and snap peas, organic kale, dill, mint, onion, garlic, avocado, green tahini, onion, eggs, and sourdough tasted like the ingredients were just picked that day from a garden. The caramelized balsamic mushrooms on grilled sourdough with bacon, brazil nut parm, and cashew-cauliflower ricotta was irresistible. The portion was plentiful, and my friend took it home to eat as a snack later. What we all agreed upon was how flavorful the sourdough bread was.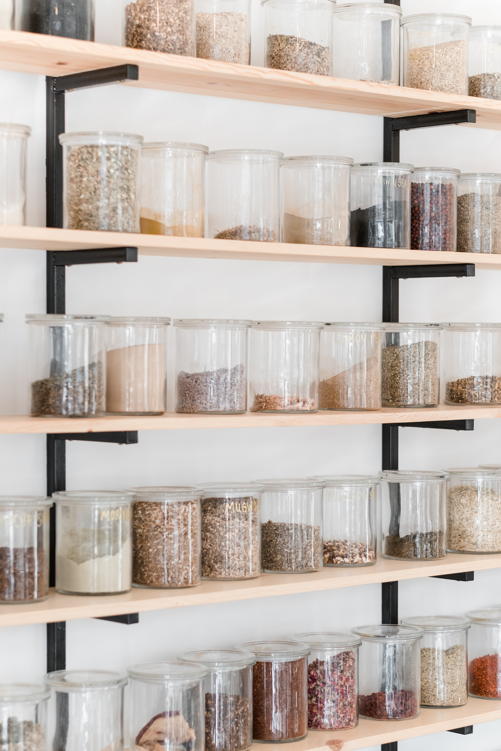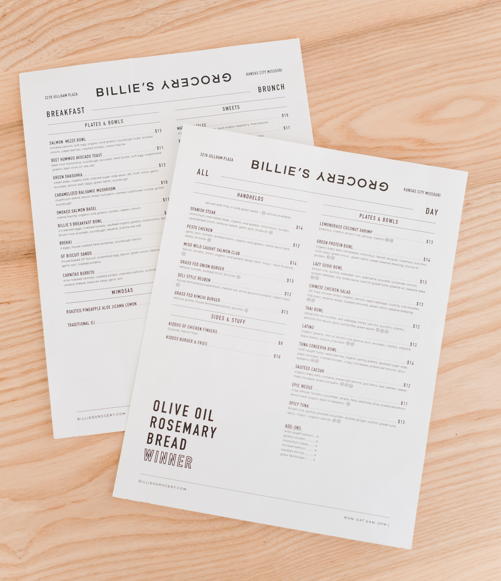 Photographer Bailey Pianalto wanted to sample a breakfast, so she took home Billie's Breakfast Bowl (an homage to Robin's father) which consisted of two creamed eggs, bacon, roasted potato, sautéed organic greens, mushrooms, quinoa, brown rice, avocado, and sourdough. According to her, the dish had lots of textures. The bacon was crisp and delicious, the eggs tasted rich, and the mushrooms were thick and meaty. She also shared with her husband the carnitas burrito with roasted potato, charred scallions, scrambled egg, Oaxaca cheese, Mexican salsa, and garlic aioli. It was very tender, the meat was well seasoned, and the sauce had just a hint of heat.
I knew my husband would enjoy this food, so I carried out the lemongrass coconut shrimp with bok choy, lime, sesame seed, cilantro, brown rice, and quinoa.  Even though he didn't eat it until dinner, it held up well with the creamy smoothness of the sauce, the crunchy coconut texture of the shrimp, and the savory pops of cilantro and lemongrass.
Billie's Grocery gratifies every palate —it even has a Reuben sandwich and a grass-fed burger on a brioche. According to my friends, it's an epicurean oasis, with each dish resembling a painting.
Also featured in the November 14, 2020 issue of The Independent
Photo credit: Bailey Pianalto Photography
By Ann Slegman
 Creamed Eggs (From Billie's Breakfast Bowl) 
1 tablespoon unsalted butter
1/8 cup heavy whipping cream
Bring to low simmer. Add 2 eggs. Cover. Cook until however you want your eggs done. Top with Sriracha sea salt.
Billie's Grocery
3216 Gillham Plaza
Kansas City, MO 64109
816-683-4401
billiesgrocery.com
Want it spicy? Want it mild, want it fresh, want variety? Want original? Want a personality larger than life to recommend what is best? Want true Mexican fare with four…
An increasingly high demand for quality Thai food has brought about a third location for Penny and Doug Mufuka to Our Town. Also the proud owners of the Thai House…
Contemporary comfort food with a creative flair, convenience in Prairie Village, and local owners – what's not to love? Scratch Gourmet Express and Catering is the newest, and possibly most…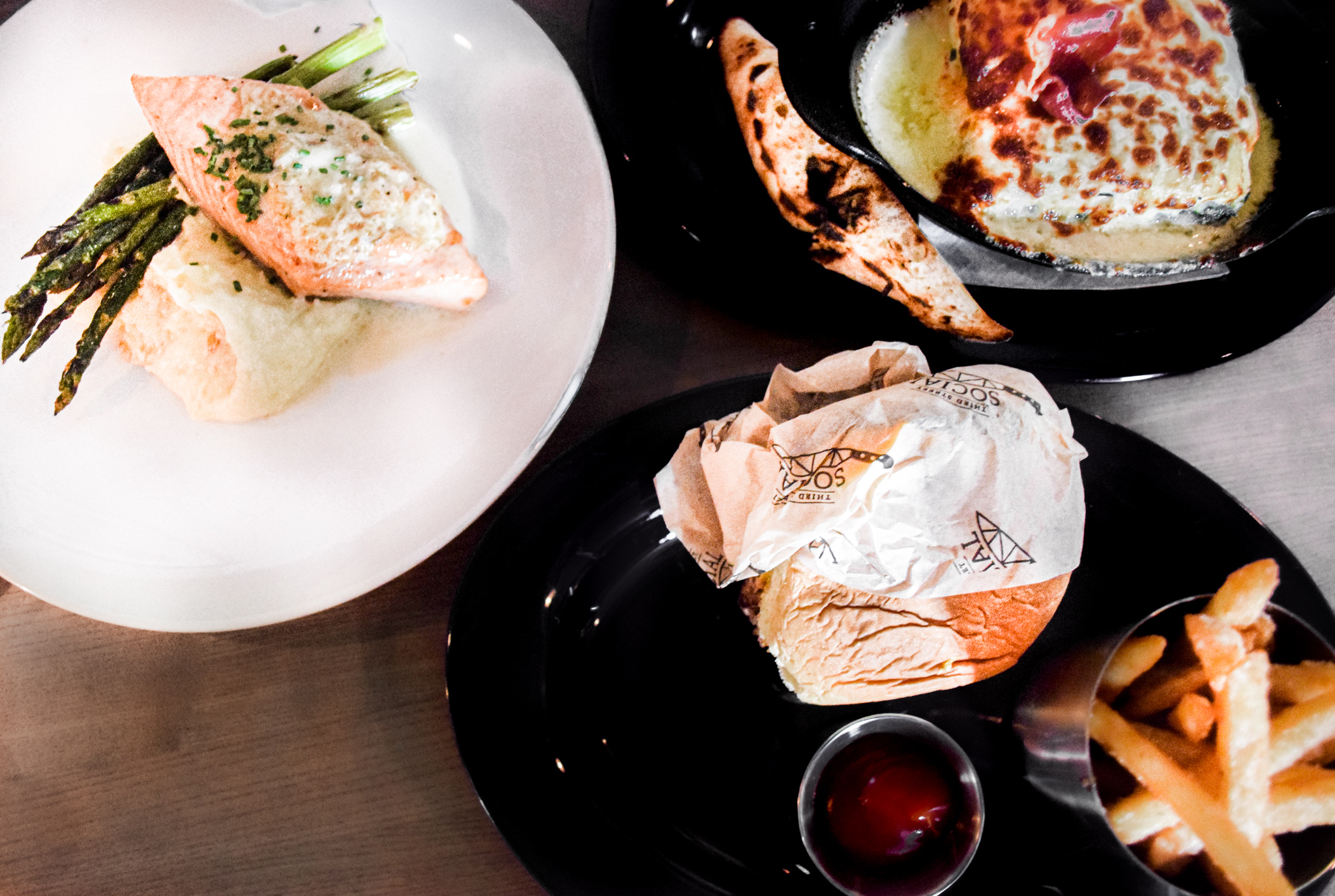 A nice drive to Lee's Summit would have been required until recently to access some of the most amazing comfort food – chicken and waffles – but not anymore! Andy…