The Dish with Ann – Fox and Pearl
Vaughn Good, chef and co-owner of Fox and Pearl, originally thought he wanted to do a deep dive into molecular gastronomy while attending the French Culinary Institute in New York City in 2011. Then he met a professor who was passionate about charcuterie, curing meats and sausages, and Vaughn did a 180-degree professional pivot.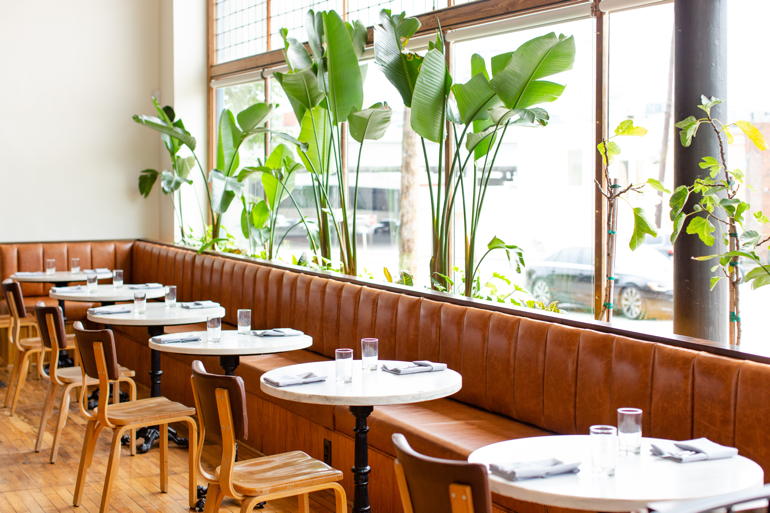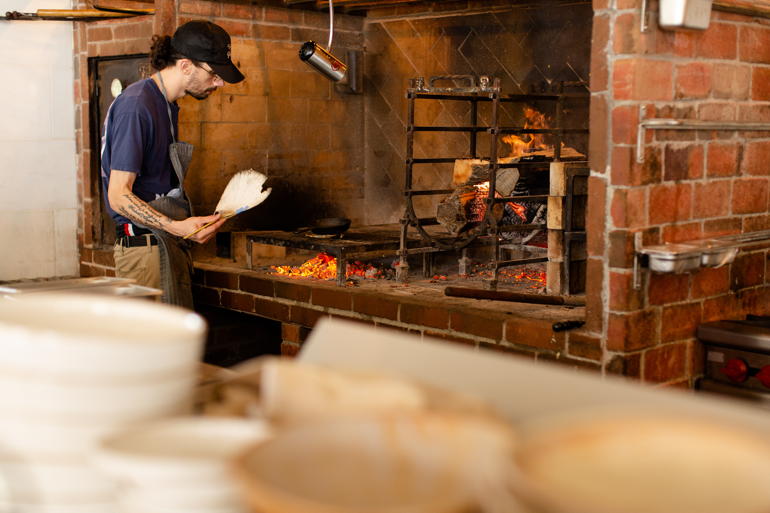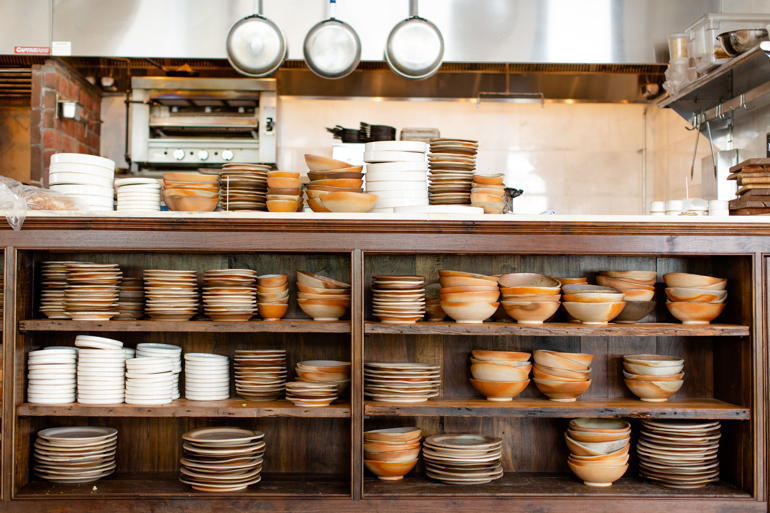 After graduating, he moved back to his hometown, Lawrence, Kansas, and went back to cooking at the now-closed Pachamama's, a high-end, farm-to-table restaurant he had worked at previously. There, he met his partner, Kristine Hull, Pachamama's catering director, who had studied design and architecture at the University of Idaho and was on hiatus from her architecture career in Seattle.
In 2014, Vaughn's vision for house-cured meats became a reality, and he and Kristine opened Hank Charcuterie, a butcher shop, that was originally a gas station in Lawrence. Gradually, they started noticing that the majority of their customers were from Kansas City. While running Hank Charcuterie, Kristine and Vaughn started looking for a location in Our Town, and in August of 2018, they closed their shop and opened a pop-up version of Fox and Pearl in Novel's former location on the West Side. (The restaurant is named after their daughters' middle names, Ophelia Fox and Tallulah Pearl.)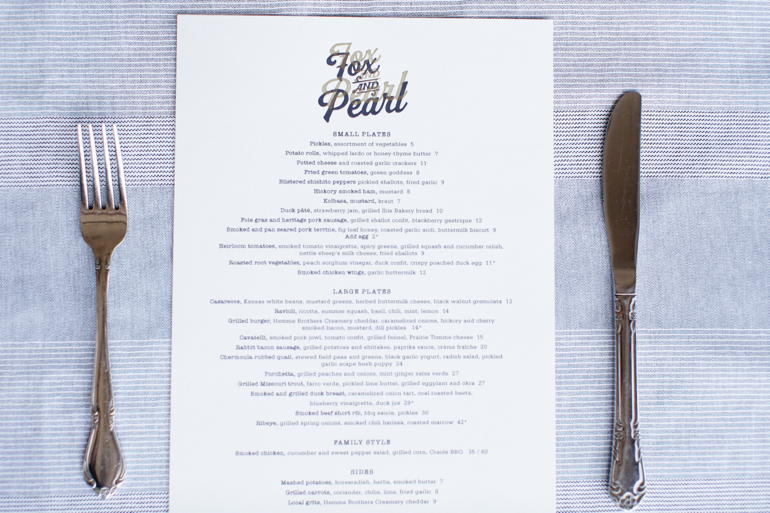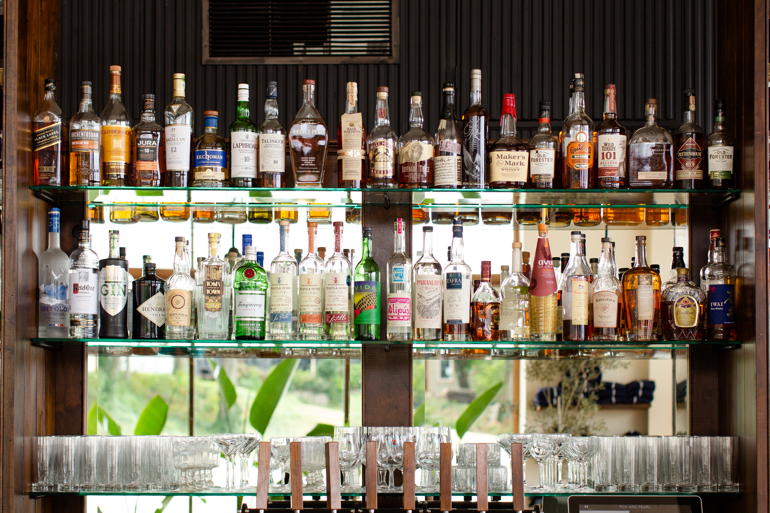 Meanwhile, Kristine and Vaughn had been looking at spaces for a permanent home for Fox and Pearl when they found their present location, a former Swedish Social Hall, built in 1907. "It spoke to us, but it needed a lot of refurbishing," said Kristine, who is not only the co-owner but also the restaurant designer and event manager. Landlord Adam Jones, who is also a well-known developer and preservationist, co-designed the restaurant. It was originally two spaces, with all white walls and hardwood floors. "We knew we wanted the lower space to be anchored by the bar and the upper space to be anchored by the open kitchen. In terms of the renovation and furniture, Adam would always say, 'I've got a person who can help with this,'" said Kristine. Fox and Pearl also has a speak-easy style lower level with a spiral staircase that can be used for pop-up or special events. "We had to literally dig out that lower space," said Kristine. Outside is a cozy, shady patio. Fox and Pearl has been open in this location since July.
General Manager Richard Garcia also is the wine manager, and his extensive wine menu features under-represented organic, biodynamic wine. "Our natural wines work well with fermented, pickled and grilled food."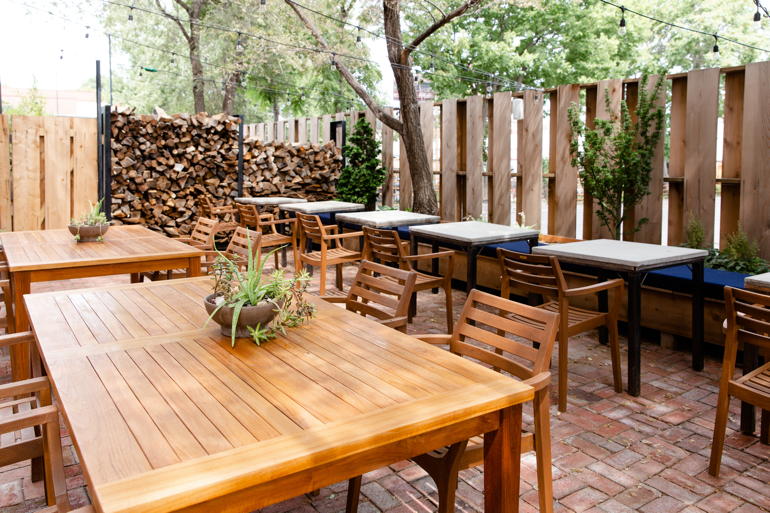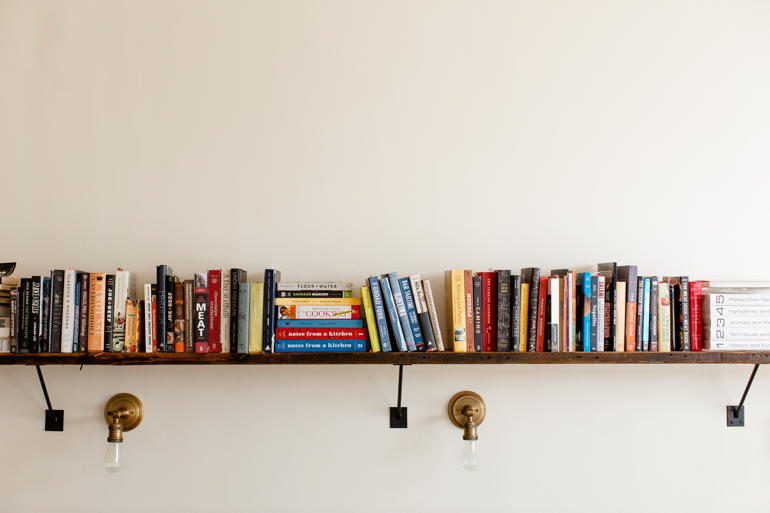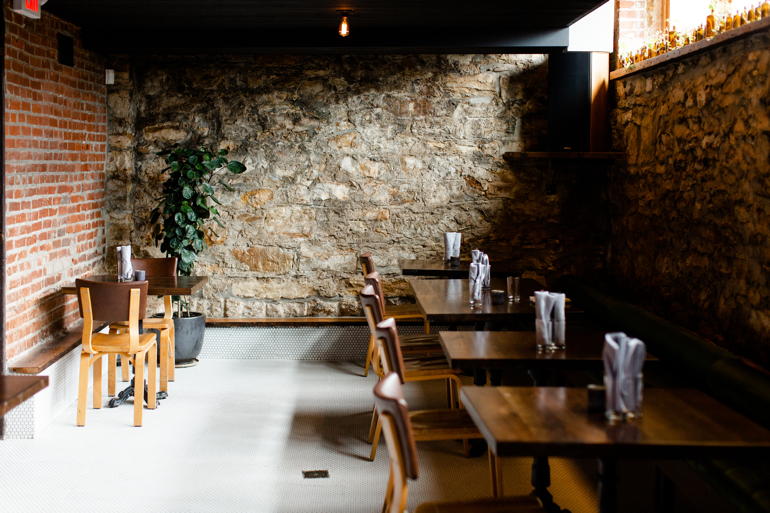 Vaughn's describes his style of cooking as 'rootsy.' "We have this custom-made grill, where we cook over coals, which is not as aggressive as smoking meat. And there are so many local farms and producers, and the volume has gone up four or five times, due to demand from us."
Our hungry party immediately noticed the delectable smell of grilled meat. We couldn't get enough of the duck pâté, strawberry jam, and Ibis Bakery bread. Be prepared to get messy with the scrumptious smoked chicken wings with garlic buttermilk, and the foie gras and heritage pork sausage was a savory stand out.
The grilled burger was a must-order, irresistibly juicy and thick. The smoked and grilled duck breast with caramelized onion tart and coal roasted beets was a unanimous favorite, along with the grilled Missouri trout and the porchetta with grilled peaches and onions, and mint-ginger salsa verde. The grilled carrots with coriander, chilis, lime, and fried garlic were a revelation, some of the best we've ever had. The chocolate mousse terrine with crème anglaise and pecans had a slight lavender finish and was just the right amount of sweet and milky. We allagreed Fox and Pearl would become a new favorite dining destination.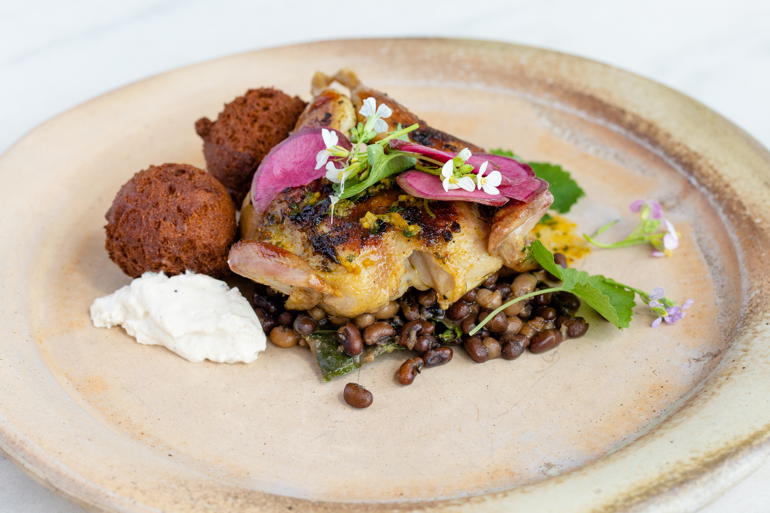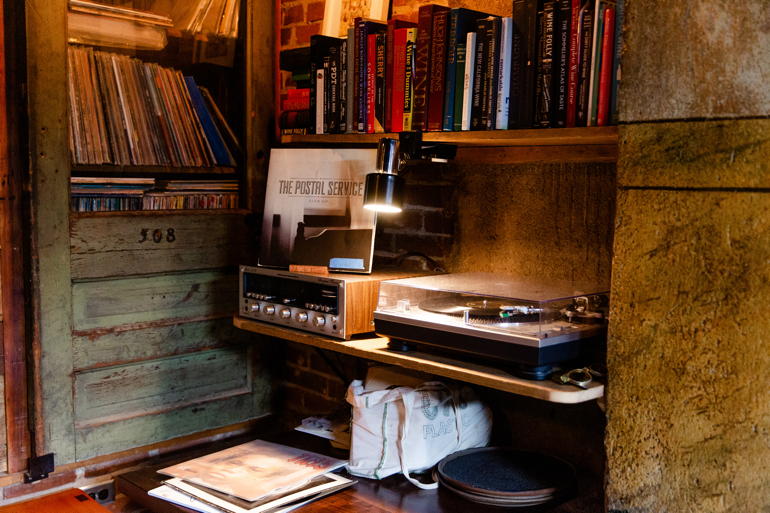 Said Kristine: "The reason why Fox and Pearl works is that Vaughn and I developed a vision together. We trust each other, yet we both have different perspectives. We keep each other in check."
Additional photos featured in the September 14, 2019 issue of The Independent
Photo Credit: Bailey Pianalto Photography
Fox and Pearl
2143 Summit
Kansas City, Missouri 64108
816.437.7001
foxandpearlkc.com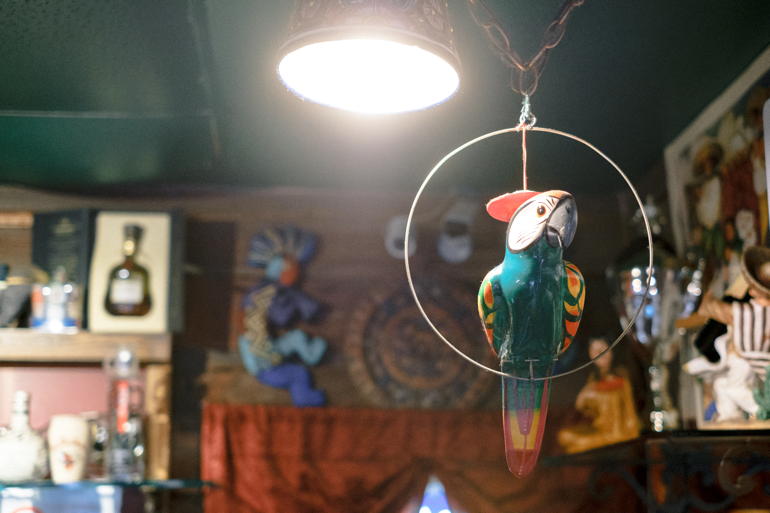 When I was looking for a restaurant I hadn't visited, my friend, Lynne, said, 'Have you considered one of my family's favorite Mexican restaurants, Dos de Oros?" I hadn't. But…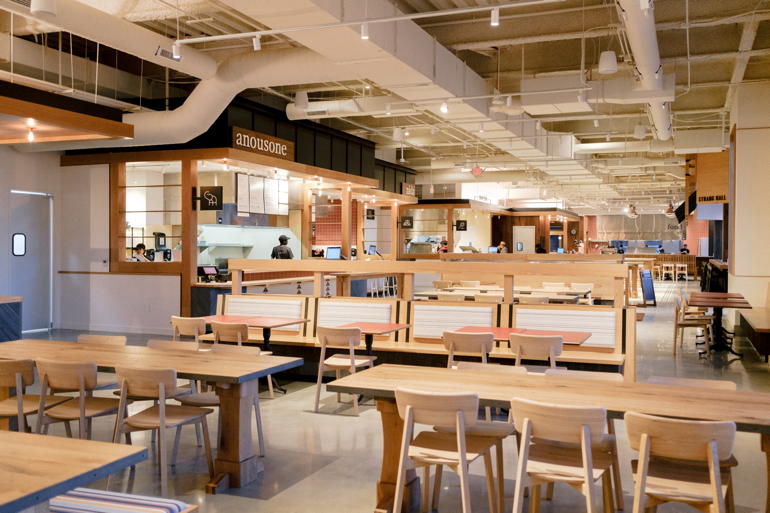 With its Scandinavian sleek and industrial minimalist design, Strang Hall is the cool new chef collective in downtown Overland Park. Named after William B. Strang, Jr., who platted Overland Park…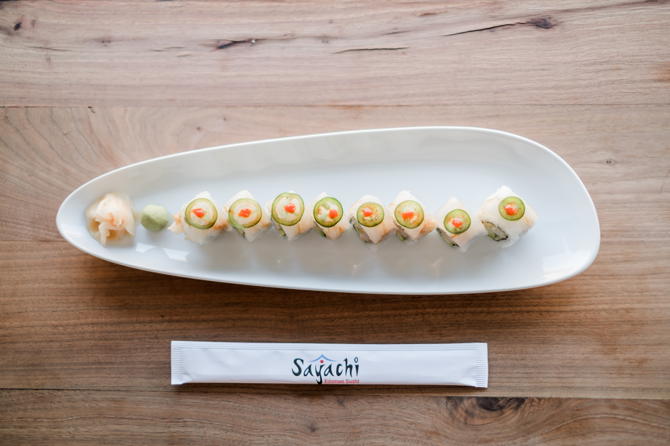 Sayaka Gushi Falcon is the owner of the new sushi and oyster spot, Sayachi, in Brookside, along with her husband, Chef Carlos Falcon of Jarocho fame. She may be one…
One of the joys of living in Our Town right now is the plethora of quality, home grown restaurants that serve farm to table, locally sourced produce, fruit, and meat,…