The Dish With Ann – Waldo Thai Place
As the executive chef at Waldo Thai Place, Pam Liberda represents a new generation, a branch of a storied family tree that consists of her husband, Ted, and her mother-in-law, Ann. At one point, Ted, Pam, and Ann owned and oversaw eight Thai restaurants throughout the metropolitan area. Ann and Ted still have Thai Diner in Lawrence, Kansas, and Thai Tradition in Topeka, and Ted serves as a consultant at Waldo Thai Place.
Pam's journey of becoming the executive chef of the restaurant is a fascinating one. Originally from Lampang, Northern Thailand, Pam is the child of two schoolteachers. An outstanding student, Pam enrolled at Mahidol University in Bangkok where she studied nursing. After working in a hospital for six and a half years, she dreamed of coming to America and found her way to Our Town. "I had a hard time finding work in nursing because of the language barrier, so I started working as a server at Thai Place on 87th Street and met Ted. We married and now have two girls, ages 10 and 12. It's quite common for mothers and sons to work together in Thai restaurants, and as you might know, my mother-in-law is quite legendary."
Pam's work ethic was always strong, and she is a self-confessed workaholic. "Ted went to Florida Culinary School, but even though I had no training, I had learned how to cook from my mother. I just jumped in. I am a very hands-on person, a perfectionist, while Ted is more laid back." As their girls got older, Pam stopped working at night but would help with the menus or cook at the restaurants during lunch while the girls were at school.   
Then Pam nabbed a dream job—as the international station chef at Cerner, where she had to turn out 500 meals. "The hours were perfect, from 11:00 a.m. to 1:30 p.m. We served Thai, Asian, Mexican, and Mediterranean food. I used a lot of new equipment. I absolutely loved the work."
When Pam and Ted opened Waldo Thai Place, the co-executive chef didn't work out, so Pam quit her job at Cerner and again, jumped right in as executive chef. "I work and work and work. I wish I had another Pam to work for me," she said with a laugh. "But Ted does help me out."
The dishes at Waldo Thai Place represent the way Pam had grown up eating in Northern Thailand, and she has incorporated dishes from the other Thai Place restaurants. "This is my menu, though, and we encourage everyone who comes here to enjoy every dish family style."
Darrell Loo, the bar manager, worked at the Westport Thai Place and when that closed, went to work at Julep. "Darrell is so talented," said Pam. "He incorporates a lot of what we use in the kitchen in his drinks, such as lemongrass and jasmine."
Naturally, our happy foursome had to try Darrell's craft cocktails, so we ordered (all cleverly named) a Thai Me Up, a Duran Durian, and a Razberry Beret. The Razberry Beret came out in a woven basket with dry ice on the bottom. Even though the presentation was so dramatic and pretty, the creaminess of Duran Durian was the cocktail winner. We followed Pam's recommendations and got the Gai Tod Som Tum or the Thai style fried chicken with papaya salad and sticky rice. The chicken was lightly fried and moist and tender on the inside. Another sensational dish was the Seu Rong Hai or the grilled marinated beef with tiger cry sauce. The flavor of the meat was delectable, but beware–the sauce was very spicy. Probably our favorite was the Hor Mok Ma Praw, which was a steamed seafood curry custard in young coconut, with salmon, shrimp, scallop, and crab meat. We all agreed we needed to come back and try other dishes from the vast menu.
Pam reveres the traditions of her husband's family but is proud of her own cooking. "Our family has a history, but we are offering new things for you to try." 
Also featured in the February 2, 2019 issue of The Independent
Photo Credit: Zach Bauman
Waldo Thai Place
8431 Wornall Road
Kansas City, Missouri 64114
816-605-1188
www.waldothaiplace.com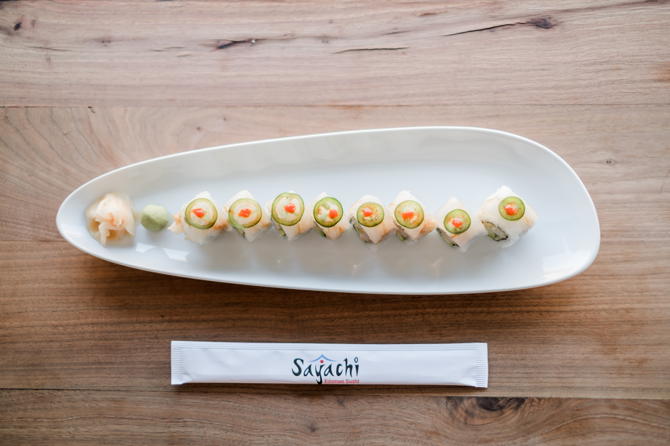 Sayaka Gushi Falcon is the owner of the new sushi and oyster spot, Sayachi, in Brookside, along with her husband, Chef Carlos Falcon of Jarocho fame. She may be one…
One of the joys of living in Our Town right now is the plethora of quality, home grown restaurants that serve farm to table, locally sourced produce, fruit, and meat,…
The cuisine scene in Prairie Village has become even more extraordinaire, thanks to the July move of the already popular French Market into the now-shuttered Pinot's Palette. And the secret…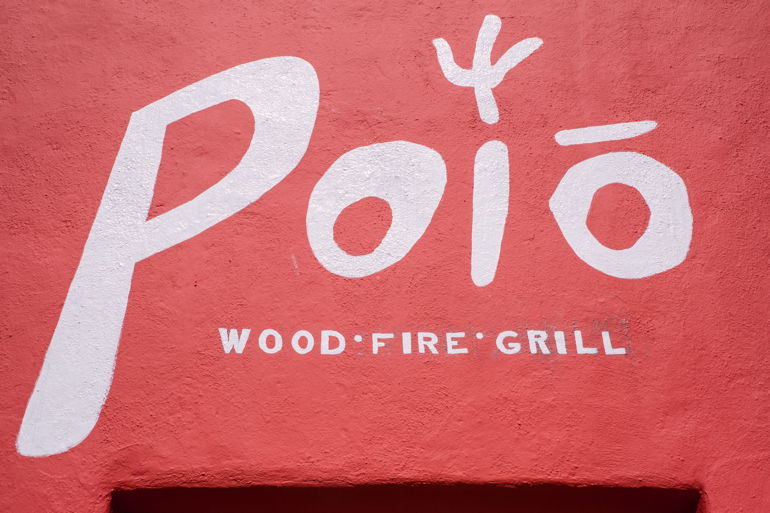 Tucked off Southwest Boulevard, Poi-ō – a play on the enunciation of the Spanish word for chicken, pollo – has a hipster vibe that is obviously attractive to the non-stop…