Catholic Charities of Northeast Kansas – The Gathering
Mary Schulte was the host for The Gathering on October 2nd. The sixth annual event supported the New Roots for Refugees program, a ministry of Catholic Charities of Northeast Kansas. More than 150 guests enjoyed delicious fare from Chef Jonathan Justus, Black Dirt; and shopping at a farmer's market in Mary's courtyard. The event raised in excess of $18,000.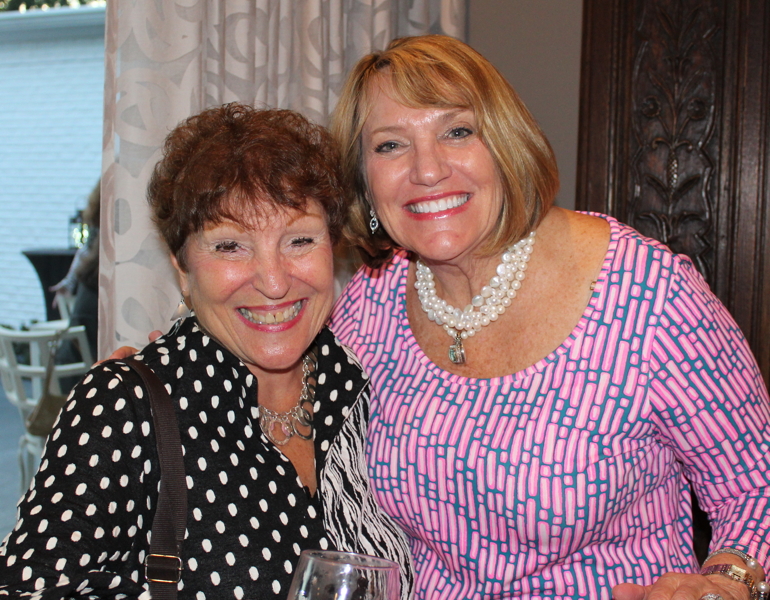 Christine Yannitelli, ESL volunteer; and Terri Curran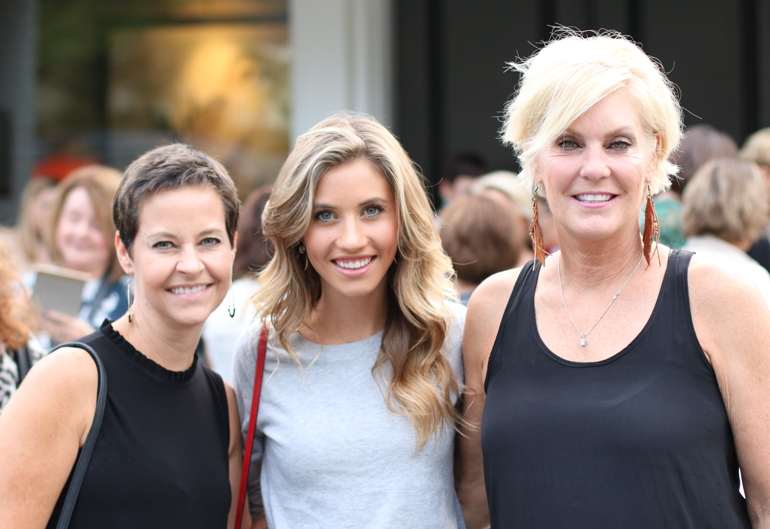 Brenda Barbour, Alyssa Barbour and Donna Teahan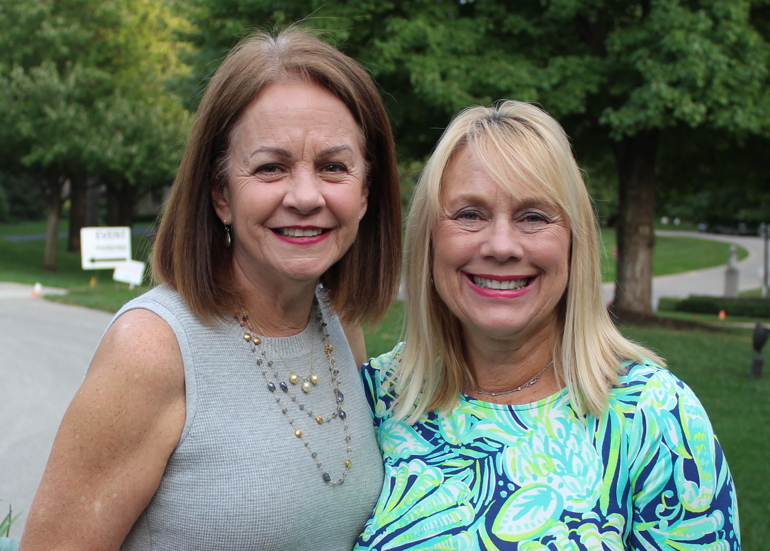 Jan Frankenberg and Renny Arensberg
Also featured in the November 24, 2018 issue of The Independent.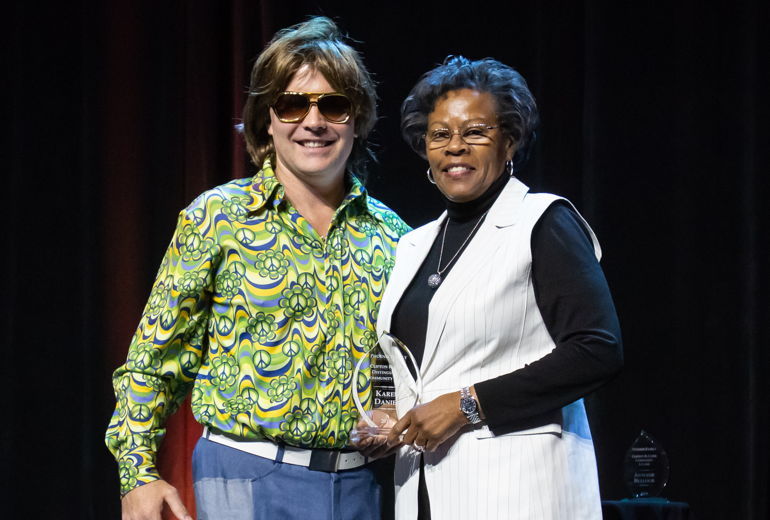 April 26th was the date for Phoenix Family's 16th Annual Un*Gala, "Friday Night Fever." More than 600 guests donned their favorite disco attire and enjoyed the groovy evening in the…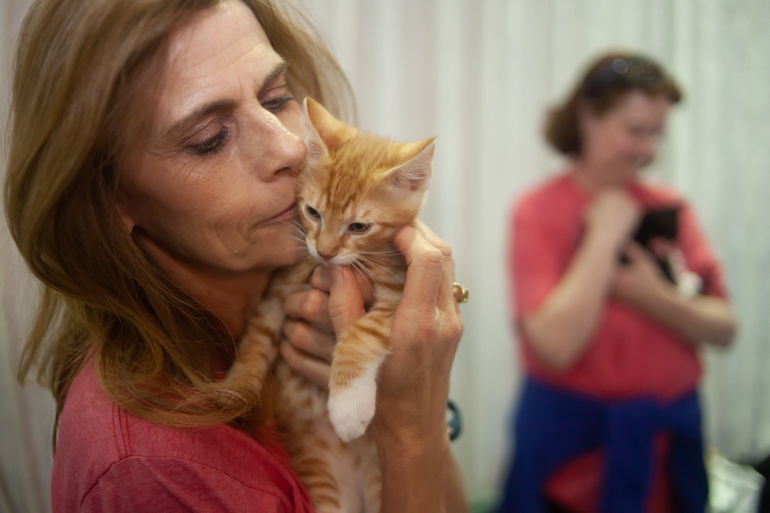 More than 1,000 people gathered for Wayside Waifs' Fur Ball, "Woof 66," on May 11th. Jill Dean and Jean Wagner were the honorary co-chairmen, and Martha and Rusty Smith and…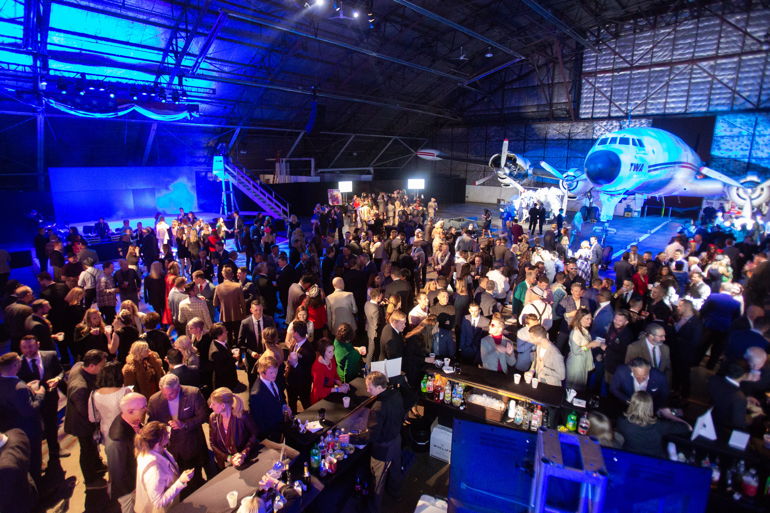 April 13th was the date for KC CARE Health Center's Bloom Air event, which was held at the Airline History Museum. James Smith, Mark Sawkin, Damian Lair, and Taylor Gozia…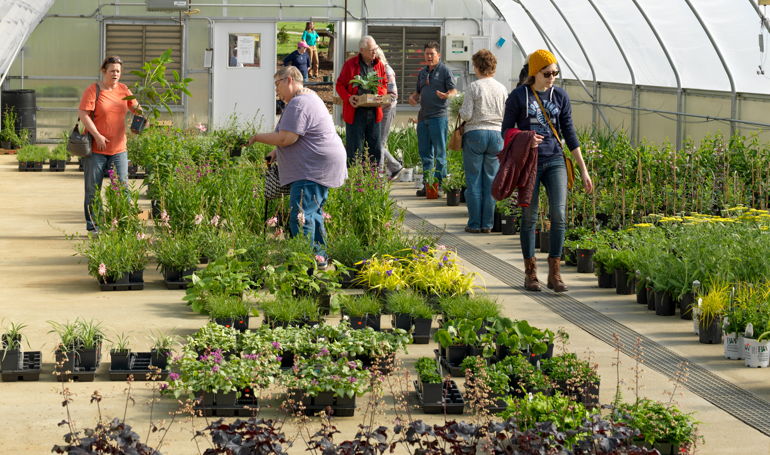 Powell Gardens recently hosted a Plant Preview Party and Auction to kick off its upcoming season. The festive weekend also featured the Plant Sale, a Fungi & Fermentation event, and…