Congratulations, Lizzie & Andrew!
Dr. Elizabeth Collins Bacot Myers and Mr. Andrew Collin Sigler were married on May 14th at Grace Church Cathedral in Charleston, South Carolina. The bride is the daughter of Drs. deRosset and Felicity Myers of Columbia, South Carolina. Lizzie is the granddaughter of the late Reverend Canon and Mrs. Kenneth Costin and the late Mr. and Mrs. deRosset Myers. Her groom is the son of Linda Evans Sigler and Mr. Andrew Howard Sigler of Our Town. Collin is the grandson of Susannah Schrader Evans of Our Town, the late Mr. Robert William Evans, the late Jacqueline Collins Sigler, and the late Mr. John Robert Sigler.
The evening prior, the groom's parents hosted a rehearsal dinner at 39 Rue de Jean. Following the ceremony, the bride's parents hosted a beautiful reception in the Cedar Room at the Old Cigar Factory. Isabella Rhett Reeves Bentley, Felicity Brook Laird, Alice Ann Nix Dereix, Rebecca Elizabeth Rust, Dr. Lara Lapidus Hewett, Harriet Evans Sigler, sister of the groom; and Joyce Anne Kuik were bridesmaids. Hannah Joan Conte and Maeve Melissa Conte served as greeters. Thibaut Rice Brooks, Henry French Gerrity, Richard Neat Eddleman Clark, Daniel Scott Riesmeyer, and Jack Joseph Euston served as groomsmen. Hunter Gustin Chamberlain and John Burnell Fryer were ushers. The happy couple enjoyed a honeymoon to Curaçao, and is at home in Atlanta, Georgia.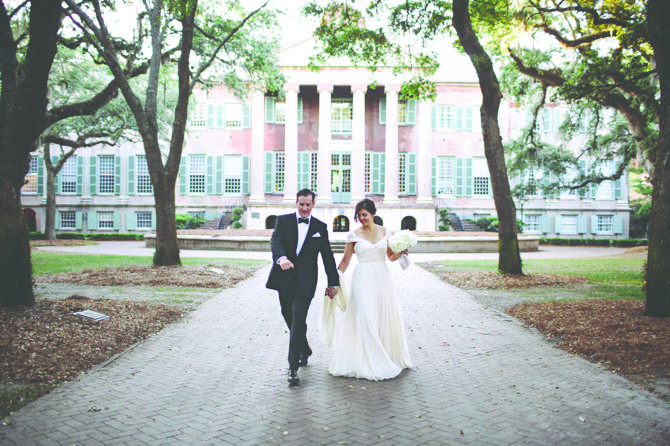 Also featured in the August 20, 2016 issue
Photo Credit: Billie Jo and Jeremy Photography
Abby Lynn Hale and Cooper Dean Heidebrecht were united in marriage on June 10th at Country Club Christian Church in Kansas City, Missouri. Abby is the daughter of Shirley and…
Double the pleasure, double the fun! Darling twin boys, William David Collins and Wesley Porter Collins, arrived on January 27th. Their proud parents are Monica and David Collins of Vero…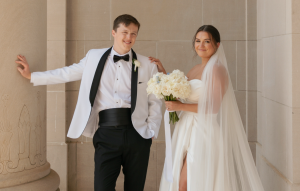 Adele McConnell Royle and Blake Clemens McCartney were joined in matrimony on July 22nd at the Cathedral of the Immaculate Conception in Kansas City, Missouri. The bride is the daughter…
Mr. and Mrs. Stephen Kent Hickerson of Overland Park, Kansas, are pleased to announce the engagement of their daughter, Emily Anne Hickerson, to Peter Bryant Milledge, the son of Mr.…