BOLD STEPS: Ballet celebrates 60 years by challenging itself to new heights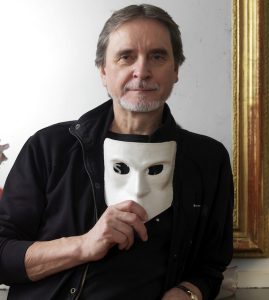 The Kansas City Ballet is about to embark on an artistic voyage as challenging as any it has navigated. As part of its 60th anniversary "Diamond Jubilee" season it will present six big, demanding works of contemporary ballet, all brand-new to the company and all to be performed within a two-weekend period at the Kauffman Center. There's even a world premiere by Andrea Schermoly, one the promising choreographic voices of today, commissioned especially for the event.
"I wanted to find six works that each had a unique voice, to demonstrate the diversity and versatility of our dancers, and also the diversity of dance today," said Artistic Director Devon Carney, who has worked tirelessly with his Board to grow the Company since he took its helm in 2013. "It's phenomenal how much choreography we have out there right now: There are almost too many choices."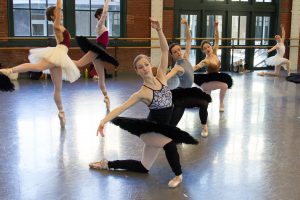 The April 6th through 8th program, titled "Diamonds," includes not only the KC Ballet premiere of the 1967 Balanchine classic bearing that same title (set to three of the four movements of Tchaikovsky's Third Symphony, which will be performed live by the Kansas City Symphony in the pit), but also a work by up-and-coming choreographer Matthew Neenan (The Uneven), whom New York Times critic Alastair Macaulay called "one of the strange originals of American ballet." The latter was commissioned for the New Dance Partners program at Johnson County Community College, where KCB performed its area premiere last September.
The Balanchine work, the third in the enormous trilogy the choreographer called Jewels, is being presented by KCB for the first time, simply because until recently there were not enough dancers to stage it properly. Under the late Todd Bolender the then-smaller Company performed "Rubies," which requires only 15 dancers, but "Diamonds"—which requires two principals, eight demi-soloists and a corps of 24—remained out of reach. Devon said it is his long-term goal to perform all three parts of Jewels (including the demanding "Emeralds," set to orchestral music of Fauré). With "Rubies" already in the repertoire (more or less), "if we can have 'Diamonds' in our pocket, then 'Emeralds' won't be as difficult," he said. "I love them individually, but I adore them as a triplet. I think of it as a gorgeous set."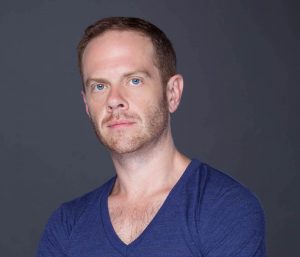 Devon has known young Matthew Neenan since he was a little boy, when he played the "dead child" in the Boston Ballet's 1984 Romeo and Juliet. (Devon was the production's Romeo.) Later Matthew would dance with Pennsylvania Ballet (where in 2007 he was named Choreographer in Residence) and with BalletX (which he co-founded with Christine Cox). Since then he has grown into a major choreographic talent, with works performed by Pennsylvania Ballet, Washington Ballet, Colorado Ballet, Ballet West, Milwaukee Ballet, Oregon Ballet Theatre, Tulsa Ballet, Ballet Met and many others. At its JCCC premiere, critic Libby Hansen described The Uneven as "smartly structured," with layered phrases that added depth and intrigue—"elegant transitions, woven together, especially a delicate bourrée that was unexpected every time." The Uneven is set to Philip Glass' Double Concerto for Violin and Cello from 2010—which was, coincidentally, commissioned (though for a different choreographer and ballet) by the Netherlands Dance Theatre. Here it will feature solo performances by KC Symphony Concertmaster Noah Geller and Principal Cellist Mark Gibbs.
KYLIÁN IN KC, AT LAST
Of special significance is the Ballet's first-ever performance of a work by the Prague-born 71-year-old many deem the world's greatest living choreographer: Jiři Kylián, whose work chiefly for the Netherlands Dance Theatre has transformed our very notions of movement. The 1991 Petite Mort is widely recognized as a defining moment in 20th-century dance: But it is fiercely demanding, Devon said, exposing even the tiniest of flaws of technique. "There's very little to hide behind in this work." Accordingly, Jiří is highly choosy about who he allows to perform it.
"I cannot tell you how important it is that we get to do this work," said Devon, who sent videos of the Ballet's recent work to the choreographer and was delighted to hear back from him almost immediately.
"He wrote back and said, Absolutely, we'd love to have your company do my work." Jiří's work is famously difficult to describe: Words such as organic and grounded come to mind but hardly come close. "There's an amazing sense of fluidity," Devon said. "Connectivity might be another word for it. It's beautiful to watch." At the same time "it's a little unfamiliar to the strict classical 'eye.' Once you let go of that requirement that it be strictly balletic, you can be quite immersed in a very different world."
The April 13th through 15th program is titled for its feature work, James Kudelka's The Man in Black, set to eight chiaroscuro songs that Johnny Cash recorded during his last years—"songs with a message, a real mood and feeling to them," Devon said.
You won't find cowboy line-dances in this piece for three men and one woman, he added, though James does have the dancers wearing boots and makes full use of their percussive potential. "The boots are a fifth cast member," Devon said with a laugh. "They are definitely a character in the piece."
This program also includes Stanton Welch's Play, which uses songs of Moby to help convey the alienation of big-city life. "It's a very 'New York' ballet," the Australian-born choreographer told Playbill, adding that he was inspired by his own observations of the city. "When I was living in New York, I got entrenched in the city life," said Stanton, who trained at San Francisco Ballet and danced with Australian Ballet before becoming Artistic Director at Houston Ballet in 2003. "You open the door there's a crowded street and pedestrian traffic. If you put on your iPod and watch people walking and working, somehow it becomes a dance."
Devon also emphasized the grittiness of Stanton's piece, noting that it "speaks to the inhumanity of the big-city life, and that daily grind of going to work. How you can lose yourself to the big 'machine' of the day-to-day, 9-to-5 work load."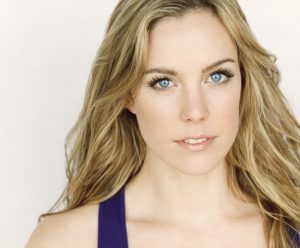 Yet the "big moment" on this program is Andrea's piece, which as of this writing was still being created and had no title but might be viewed as a "series of vignettes," the choreographer said, of the "bad communication skills" we modern humans suffer from. "The kind of conversations that have gone awry, and the dynamics of trying to talk to someone you've just had an altercation with."
For someone who grew up in South Africa (Andrea later trained in London and danced in Boston and at Netherlands Ballet), human conflict is hardly a foreign concept. But she says "a lot of beautiful things are the result of conflict and its resolution."
—By Paul Horsley
For tickets call 816-931-8993 or go to kcballet.org. Week 1 subscribers will already have tickets to the April 6-8 performances, Week 2 subscribers for April 13-15. Each can purchase tickets for the adjacent week at a 60 percent discount.
To reach Paul Horsley, performing arts editor, send email to paul@kcindependent.com or find him on Facebook (paul.horsley.501) or Twitter (@phorsleycritic).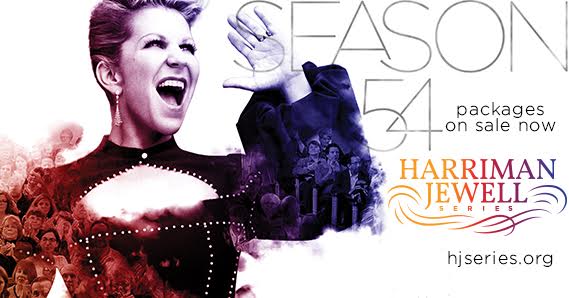 After more than two decades and four deans, it was beginning to look as if the UMKC Conservatory's dream of a new facility would remain just that: a dream. Until…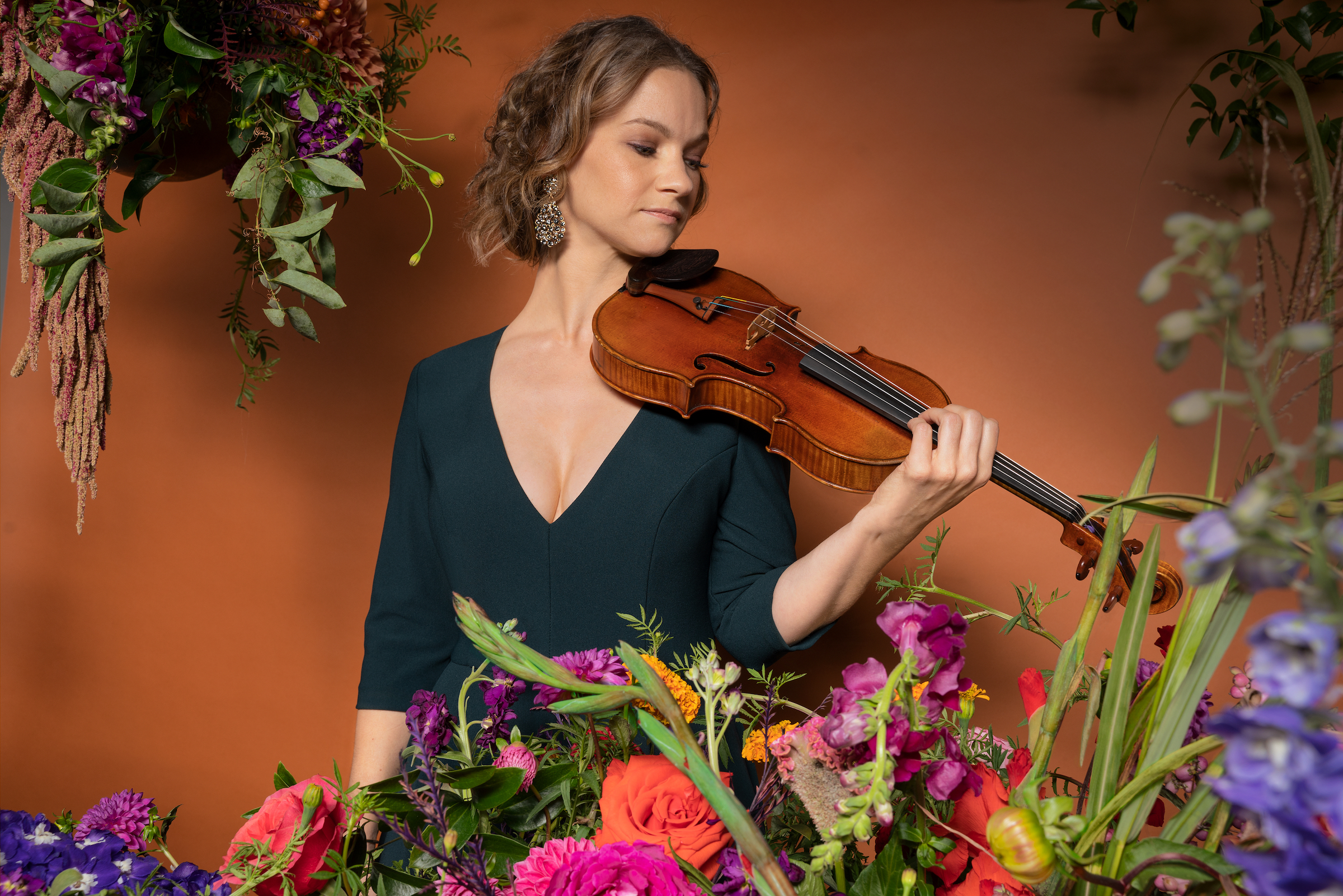 One woman, standing alone onstage. No pianist, no music-stand: Just Hilary Hahn and her violin, creating miracles. That is what Harriman-Jewell Series audiences are likely to experience this October 13th,…
Oh the weather outside is frightful(ly hot). But it won't be for long, so take a close look at this fall's diverse and provocative mix of music, dance, and theater:…
Kansas City Ballet always seems to be building something. For decades, it engaged in refitting existing buildings to meet its day-to-day needs: from the Westport Allen Center to the National…